Teladoc
-
mental healthcare
The company is clearly in the practice of keeping over-payments for their services. They charge full price to be paid in full at the time of service, then they bill your health plan, they then receive a full payment from them. Resulting in a 2x over-payment for that service. They then refuse to refund the over-payment. When you try they make every excuse and make you call this or that, and wait on hold for hours. No email method can get you a refund. Obviously they are committing this on a HUGE scale, likely in the tens of millions to "pump their books"

BEWARE...
Desired outcome: Over-payments get PROMPTLY refunded, or maybe not even double charge to begin with?
Teladoc
-
Phone visit
My wife called for a specific prescription which is currently under FDA emergency use authorization (so not regular authorization). Their policy is that they will not prescribe EUA meds, even if they are medically appropriate. So we were charged the fee and then my wife had to fork over a co-pay at an urgent care for the needed medication. I politely asked for a refund and they said that they have a no-refund policy once the visit begins. How convenient! They also have a disclaimer on their app that they don't prescribe covid meds. That's kind of cheap to refer to disclaimers when your patient clearly did not get the medical service they required. Teladoc is basically a $30 roll of the dice for the customer and a liability-free revenue stream for the company. Seems pointless to take the risk now that we know there are a number of caveats to these so called doctor visits. I strongly recommend avoiding Teladoc like the plague.
Desired outcome: Refund of $30
Teladoc
-
Teladoc services
On May 20th, 2022 I filled out a request for an appointment with a physician. On the request form there was a space that required I fill in the reason for requesting the appointment. I specifically and explicitly typed in that space that I have ED & was wanting to get a prescription for an ED medication. I sent in the request form, made an appointment for May 23 at 1:30 pm.

After several unsuccessful attempts to connect with the physician, I finally did speak with him, he immediately told me that he couldn't help me because he and all their physicians are forbidden to prescribe any type of ED medications due to Teladoc policy and rules. They charged me $75 on May 20th for the appointment. After the 1 minute phone call with Dr. I immediately sent a message to the company stating that I wanted a refund because they knowingly charged me for something that they knew they could not provide due to their policies. I received a message back saying that they would look into it and get back to me in 3-5 business days. After 3 weeks and no reply, I called them and inquired as to when I would get a refund. I was told that my request was denied because of the fact that they don't guarantee a prescription and that every physician was required to call people regardless. I believe it's highly deceptive and in bad faith to operate in this manner. They don't care about their patients, only how that can fleece them!
Desired outcome: Please do the right and just thing by giving me a refund!!
Teladoc
-
Please refund my $45 teladoc fee.
#1: Remember - Teladoc cannot look down your throat. While they may be real doctors, they are not substitutes for real doctors.

I was told my sickness was viral in nature, and they refused to offer any remedy for what turned out to be Influenza B and Strep Throat (confirmed 2 days later by visit to an urgent care center).

Take your money, and give it to an in-person care center. Teladoc mis-diagnoses illnesses based on patient input and visible or invisible behaviors, looks, etc.
Teladoc
-
Teledoc services
Having issues financially and was recommended teledoc. I call the number and it won't allow me to speak to a Dr. Just an '' agent'' and the agent is a complete moron.

Won't let me set up an account in app, plainly says "not authorized'" then kicks me out. No explanation no error code. Save your stress. Spend the extra 25 bucks and go to a real doctor. Lord knows what wouldve happened if these jerk offs tried to diagnose me
Desired outcome: An apology for stressing me the fuck out while I'm already having stress related health issuesI NEVER leave complaints. This is my FIRST.
Teladoc
-
Be careful using Teladoc - I was charged for "sorry we don't cover that in our services"
I THOUGHTS TELADOC WAS OK TO CONTACT BECAUSE THEY ASSOCIATE WITH BLUE CROSS BLUE SHIELD, BUT...

I was trying to obtain a prescription online. I had to open an account, fill out a lot of personal and medical information. Specify what the medical issue was and what I wanted - a prescription and provide a credit card.

I received a call from a doctor about 20 minutes later to say, sorry we don't cover that within our services.

Then I was charged $55.

Why not have you pick what your medical condition is and tell you it's not covered before you give them all your personal information?

To me that's like calling a mechanic and asking if they sell tires, they make you go through the trouble of opening an account, providing all your car and tire information (and your credit card, of course) and then having a mechanic call you to say: sorry we don't sell tires; that will be $55.
Desired outcome: I need the charge to be reversed and I want my account to be completely deleted from their database.
Teladoc
-
Video visit
Called with a sinus infection and cough. The first doctor asked me what medications I am on and then cancelled the call. The second doctor asked me the same question and then prescribed an allergy medication.

I am a pharmacist and I know that I have a sinus infection. Teladoc doctors won't prescribe anything appropriate, so I must conclude that the only reason they exist is to take your money.
Desired outcome: Please apologize and refund.
Teladoc
-
Waste of time
March 10th, 2022 8:50 p.m. I had to speak to 3 different nurses before I can get a doctor. I had the option to use Zoom or over the phone. I specifically asked the nurse what' would be the difference between the two. She said there wasn't any major difference as I can chose either or. So naturally I said over the phone is fine. I had to re-explain all my symptoms all over again to him. He seemed like he wasn't responding much. He just told me since he can't see for himself that there's nothing he could do about my sickness. For me to just keep my upcoming appointment with my primary physician and that's it. It'll be my first and last time ever using this service.
Teladoc
-
Online consultation
On March 2, 2022 I paid $75 for a treatment and consultation, but the doctor simply told me to contact a primary care physician. Later, she left comments regarding a rash, but I did not call about a rash. I paid $75 to be told 'contact your primary care physician.' in a call that lasted about two minutes. I tried contacting Teladoc for a refund but they have not replied.
Desired outcome: I want a refund.
Teladoc
-
Teladoc
I have scheduled several appointments via telephone with Teladoc over the years. When I schedule an appointment, I often times receive a text message that states I did not pick up my telephone and I will not be charged for my visit. I check my bank statement and i have been charged. I call back Teladoc and they say make sure your phone blockers are turned off in which they already were. They ask for another payment and will not remedy the situation.
Desired outcome: I want a Dr. visit that i paid for.
This review was chosen algorithmically as the most valued customer feedback.
I had Teladoc at a previous employer and I used it once. I had a sinus infection and needed an antibiotic or something made for a sinus infection to remedy the issue. Well, since the first experience almost 3 years ago went well, when I was offered Teladoc again for 6 bucks a month, I decided to go ahead and enroll. Luckily for me, the open enrollment for...
Read full review of Teladoc
Teladoc
-
Offered a fake job, so could steal my personal information
Applied to several jobs over internet, they contacted me, same situation that the guy on Reddit describes, these people need to stopped as it looked like guy wrote on Reddit 5 years ago, and they are still doing it. Conducted interview via Skype app. Said since work from home position the company will provide all work materials, computer, software for computer, company phone, printer and fax machine, they proceeded to send me a check so I can purchase particular items, that they attached an itemized list, once I deposited the check they wanted me purchase items through"their vendor" with my personal money as they said the check would clear in few days. I unfortunately quit the job I had to take this, what turned out to be a complete scam. Teladoc health I have kept all correspondence with, if need, my phone number is 8602721376. Thank you I hope you put this to a stop as they have all information of mine, my ss#, address, license ECT... (As well as banking information.
Desired outcome: Stop to this scam
Teladoc
-
lack of competent treatment and was ripped off
Had early morning teladoc visit with this doctor which was the worse experience in my over 60 years. Dr. Hyun seemed angry like she just came off of the midnight shift from a hospital and was upset about having to take my visit through the teladoc network at 5 AM. She is totally absent of any bedside manners to her patients, at least in my experience with her, she was rude and condescending. She refused to take into account what I knew about my own body and past remedies for sinus infections that I'm prone to. I was left with having to go to another doctor a few hours later who prescribed the medicine I had told Dr. Hyun that has always worked for me in the past which she refused to prescribe that or anything else for me. I wish I could say different or nothing at all but the experience was so bad with this Dr. I was compelled to write this review. This TELEDOC service is as close to a scam as one can experience. They have no way to file an internal complaint, dont return phone calls when leaving messages, just take your money and provide zero service. Buyer Beware ! your much better off going to your local urgent care or hospital. Avoid getting ripped off
Teladoc
-
Charged Co-Pay Twice / Difficult to get refund
I initialized a consultation on 01/04/22 (Confirmation 19890383) that I was charged $30 for. This consultation was cancelled by Teladoc on 01/05/21. I called them about it and was scheduled for another appointment (Confirmation 19917077) and charged again $30. I received a call by a physician and was prescribed medication. I checked my account and noticed I was charged on 1/4 and 1/5. I called on 1/6 asking for a refund and was told to contact claims, which I called more than 8 times and no one picks up during normal business hours. I called early morning on1/7 and was told to email a picture of my account showing both entries with reference number 19917077 to [email protected] That email address does not exist. I keep getting the runaround. I want the extra $30 refunded.
Desired outcome: Refund of $30 that was charged extra.
This review was chosen algorithmically as the most valued customer feedback.
I use teladoc through my insurance United Health Care. On a Friday after going to a Covid testing site my wife and I set an appt. with Teladoc. We were both very sick and just driving to the site took everything we had in us. My wife received a call within ten minutes. I waited for five hours while receiving texts and emails saying that I was next in line...
Read full review of Teladoc
Teladoc
-
Dissatisfied with service
I have used the Telodoc service for couple times this year since the pandemic occurred. I have found that they are quite helpful since we do not need to go see a doctor for the common cold issue. On 12/30/21 I requested their service for my daughter Valentia Demetri since she is experiencing the same sore throat symptoms as my youngest daughter Athena. I had previously called Telodoc service on 12/24/21 for sore throat symptoms. On 12/24/21 my daughter Athena was prescribed medication that has improved her health, therefore I was expecting the same level of service for my second daughter, Valentina. Unfortunately the doctor who assisted me on 12/30/21 stated she was not comfortable diagnosing my daughter and still charged me for the consultation. Teladoc states they offer treatments for sore throats yet my daughters were treated differently. As a company they should provide the same service across the board with their patients for the same symptoms, and if they are not able to assist they should not charge $50 for a 2 min call.

I want my $50 back for a 2 min call that ended up in disappointment and a bigger headache. I called the Teladoc Customer Service number and they denied me my claim. I am here asking for further assistance. I can be reached at [email protected]
Desired outcome: I desired to get my $50 back.
Teladoc
-
Teladoc Wait Times
I went online to schedule a call with a doctor today at 12:30pm. It is now past 4:30pm. Over 4 hours of wait time. I cannot get into my regular doctor for over a week, so I thought this would be a good alternative. I was wrong. When I call customer care, it sounds like they are reading a script and giving me the run around. Stating that they cant tell me how much longer and that they cannot tell me what number in line I am. This is a joke. I am about to cancel my appointment with them. Trust me and all the negative reviews. Do not use Teladoc. You would be better off going to a regular urgent care of even a local ER.
Desired outcome: Call me back in a reasonable time frame.
This review was chosen algorithmically as the most valued customer feedback.
I've had good experiences most of the time but I hadn't used them in a while and needed a perioral dermatitis flare taken care of so I paid for a consult. I take a picture and submit it with my file with the name of the condition and when the doctor calls me, we go over my symptoms (that you can clearly see in the picture) and immediately suggests a...
Read full review of Teladoc
Teladoc
-
Dr. Pemmaraju prescribed antibiotic in same class as listed allergy
I had a call in the early am this morning around 5:00 am. My symptoms indicated that I am suffering from conjunctivitis, and Dr. Pemmaraju sent in a prescription for me that is in the same class as one listed in my allergies, and the pharmacist will not issue me the prescription. The pharmacist has been training for hours, I have been trying for hours to get this corrected. I even set up a new call to start over and a new doctor would not help. She stated we have to wait for a reply from Dr. Pemmaraju and could take until tomorrow.

Conjunctivitis is very contagious and painful. We are doing our best not to spread it to my husband and 7-month-old infant and teladoc is doing nothing to assist. This service is completely unsatisfiable, I do not plan to ever use it again and I will not recommend it to anyone.
This review was chosen algorithmically as the most valued customer feedback.
I spoke to this so-called doctor for about less than 5 minutes, symptoms were a really bad sore throat, headache and back of neck hurt and when I did cough it was rare and I would cough up some dark mucus, I also informed him that I had gone the previous day and done a covid test because of course I knew that would be the 1st thing asked. I told him I get...
Read full review of Teladoc
We are here to help
16 years' experience in successful complaint resolution
Each complaint is handled individually by highly qualified experts
Honest and unbiased reviews
Last but not least, all our services are absolutely free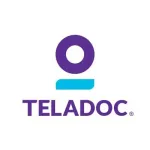 Teladoc contacts