Overview of Tanga customer experience
Tanga.com has received numerous complaints from consumers. Customers have reported issues with shipping delays, poor customer service, and defective products. Many have also complained about the quality of the products sold on the website. Some customers have reported receiving damaged or incorrect items, while others have had difficulty obtaining refunds or exchanges. Additionally, some customers have reported unauthorized charges on their credit cards after making purchases on Tanga.com. Overall, Tanga.com has a poor reputation among consumers due to these issues.
Newest Tanga complaints
Disappointing Experience with Tanga: Poor Customer Service and Non-Existent Order Fulfillment
I recently had an experience with Tanga that left me feeling disappointed and frustrated. I ordered a wallet for my son's 3/12 birthday on 3/3, with an estimated arrival date between March 8 and March 13. However, when the 13th came and went with no sign of the wallet, I decided to contact customer service to inquire about the status of my order.

I was told by "Sidney" that they were required to allow 10 business days for the vendor to ship the package out before they could take any further action. This was not what I had been told at the time of purchase, and I was left feeling confused and frustrated.

The next day, Sidney informed me that the estimated arrival date was not guaranteed, and that they were sorry for any inconvenience this may have caused. They assured me that the wallet would ship out by Monday.

However, when my son's birthday arrived on March 12, there was still no sign of the wallet. "Sheldon" apologized for the delay and said they had contacted the vendor to get it out as soon as possible. But still, nothing.

On March 16, I received an email that my order had been cancelled. I couldn't believe it. Two weeks had passed and I still had no wallet, and no effort had been made by Tanga to resolve the issue.

When I contacted Sheldon on March 17, they apologized again and said they had tried to contact the vendor with no luck. They had no choice but to cancel and refund my order due to non-shipment.

Overall, I was extremely disappointed with my experience with Tanga. The poor and non-existent customer service left me feeling frustrated and let down. I would not recommend shopping with them and suggest finding a more reliable retailer.
Terrible Customer Service and Wrong Order: My Experience with Tanga.com
I recently made an order on Tanga.com and was told that it would take about 10 days for delivery. I was okay with that, but unfortunately, it took longer than expected. However, that wasn't even the worst part. When I finally received my order, it wasn't even close to what I had ordered. I was extremely disappointed and frustrated, and I tried to contact the company to resolve the issue. Unfortunately, there was no phone number available, so I had to resort to emailing them. I even sent them a screenshot of my invoice and a picture of what was sent, but I received no response.

After some searching, I finally found a phone number, but it was only for texting. I continued to email and text them, and finally, I received a response saying that they didn't have a record of my order. I had to send them all the information again, and finally, they said they would ship it back. I was confused because I didn't receive anything in the first place, so how could I ship it back? They then told me to ship back what they had sent me, but why would I pay for shipping to return something I didn't even order?

To make matters worse, they said they wouldn't ship what I did order until I shipped back what they sent. I was beyond angry at this point. They even lied and said they had shipped it and that I would receive it soon, but when I asked for a tracking number, I never received it. They claimed to be a small company, but that's no excuse for such terrible customer service. I don't care how big or small you are; if you don't have customers, you don't have a company.

Overall, I had a terrible experience with Tanga.com, and I would not recommend ordering from them unless you have money to give to crooks. Their customer service was the worst I've ever experienced, and I don't plan on ever ordering from them again.
Tanga.com Review: Good Deals, Bad Shipping and Customer Service
I've bought a bunch of stuff from Tanga.com and I gotta say, they've got a pretty good thing going on. They work with other sellers to drop ship items, which means they can keep their prices low. But, there's a downside to this. Shipping can be a real pain in the butt. I had one item that never even got shipped out, even though Tanga said it did. I talked to the post office and everything, but they couldn't find it. And then there was another item that was supposed to go to Florida, but ended up in Texas. What the heck, right?

So, I tried to get in touch with customer service to see if they could help me out. But, the only options they give you are text, email, or Facebook message. And let me tell you, they don't respond very quickly. And forget about talking to a real person. When they finally did get back to me, they basically said it was my fault for the shipping issues. Not cool, Tanga.

I really wanted to like Tanga, because they've got some cool stuff on their site. But, if they can't get their act together with shipping and customer service, I don't see them lasting very long. And I'm not the only one who's had issues with them. If you check out their Facebook page, you'll see a bunch of other people who've had the same problems. The first few reviews are all five stars, but I'm pretty sure the owner wrote one of them. And the other five star reviews seem like they might be from employees or friends.

All in all, I'd say Tanga is worth checking out if you're looking for a good deal. But, just be prepared for some shipping headaches and don't expect great customer service.
Is Tanga legit?
Tanga earns 69% level of Trustworthiness
SAFETY NOTICE: Complaints Board has determined that Tanga has a very good credibility, and is mostly trustworthy with minor reservations, with a legitimacy rating that is more or less around 69%.
We found clear and detailed contact information for Tanga. The company provides a physical address, phone number, and email, as well as social media account. This demonstrates a commitment to customer service and transparency, which is a positive sign for building trust with customers.
Tanga.com has a valid SSL certificate, which indicates that the website is secure and trustworthy. Look for the padlock icon in the browser and the "https" prefix in the URL to confirm that the website is using SSL.
Our scan shows Tanga website is free from malware and phishing activities, which are types of online threats that can include viruses, worms, Trojan horses, ransomware, and other malicious code, as social engineering tactics used to trick users into sharing their personal information.
Tanga.com has been deemed safe to visit, as it is protected by a cloud-based cybersecurity solution that uses the Domain Name System (DNS) to help protect networks from online threats.
Tanga.com you are considering visiting, which is associated with Tanga, is very old. Longevity often suggests that a website has consistently provided valuable content, products, or services over the years and has maintained a stable user base and a sustained online presence. This could be an indication of a very positive reputation.
Tanga as a website that uses an external review system. While this can provide valuable feedback and insights, it's important to carefully evaluate the source of the reviews and take them with a grain of salt.
Several positive reviews for Tanga have been found on various review sites. While this may be a good sign, it is important to approach these reviews with caution and consider the possibility of fake or biased reviews.
Tanga website is deemed to be popular and indicating that it receives a high volume of traffic. It is important to be cautious when using a highly trafficked website, as it may be a target for cybercriminals looking to exploit vulnerabilities or steal personal information.
This website offers payment methods that provide the option for customers to get their money back, which could be a positive indicator of the company's commitment to customer satisfaction.
However ComplaintsBoard has detected that:
Tanga protects their ownership data, a common and legal practice. However, from our perspective, this lack of transparency can impede trust and accountability, which are essential for establishing a credible and respected business entity.
Our Conclusive Verdict: Tanga is generally a safe and reliable company to do business with. However, we advise that you exercise caution and thoroughly read all complaints and reviews before providing personal or financial details.
Unethical Business Practices: My Experience Selling on Tanga
So, I gotta tell you guys about my experience with Tanga. I've been selling my SHORE TRENDZ clothing line on their site for about 2 years now, and I gotta say, I'm pretty disappointed. I never got any notification from them about any financial difficulties they were having. I have autopay set up with them and about 20 other marketplaces, so I just assumed they were paying me properly and on time. But boy, was I wrong.

Turns out, they let me ship my clothes for over a year without paying me a dime! Can you believe that? And to make matters worse, when I finally reached out to them about it, they offered to pay me back 105% if I kept selling with them. Like, seriously? They owe me thousands of dollars already, and they think that's a fair deal?

I'm doing my business taxes now with my accountant, and let me tell you, the damage is extensive. It's not just me either - I've heard from other sellers that they're having the same issues. Tanga is unethical and someone should go to jail for this. They'll probably just change their name and keep operating, just like ncrowd did.

And get this - they're still listing items and collecting money from buyers, even though they owe sellers like me thousands of dollars. It's ridiculous. You won't find my SHORE TRENDZ apparel on their site anymore, that's for sure.

So, my advice to you guys is to stay away from Tanga. Stick with the big ones, like Amazon or eBay. These bottom feeder shopping sites are all gonna be gone soon anyway. And hey, if you mention this sitejabber post to me, I'll even give you a free coupon code for my site. Thanks for listening, guys.
Terrible Experience with Tanga: Tank Tops Too Small and Poor Quality
I had a terrible experience with Tanga! I decided to purchase a set of tank tops for my daughter, who is 20 years old. The price was $26, which seemed reasonable for a 12-pack. The description on the website stated that the tank tops were made of 95% cotton and 5% adjustable spaghetti straps. They were stretchy and comfortable, and available in sizes S-L. The colors were shipped randomly, and duplicates were expected. However, the description did not mention that the tank tops ran small.

When the package arrived, I was shocked to see that the tank tops were tiny! They didn't even reach my daughter's belly button. They were more suitable for an 8-10 year old child. I contacted Tanga to return the item, but they told me that I would have to pay for the return shipping. They claimed that the description clearly stated that the tank tops ran small, but I couldn't find that information anywhere on the website.

I was extremely disappointed with the poor quality of the tank tops. They were not only too small, but they also looked cheaply made. I regretted my decision to order from Tanga and vowed never to do so again. It was a waste of money and time. I would advise anyone looking for tank tops to order from a different website.
Tanga.com: Poor Quality Products and Terrible Customer Service
I recently had a pretty bad experience with Tanga.com. I bought four sets of towels from them, but when I received them and washed them, I noticed that the tags had shredded and some of the towels were coming apart at the seams. I reached out to their returns department to try and get a refund, but it took them six days to respond to my email. When they did finally get back to me, they asked for pictures of the towels. I sent them right away, but two days later they told me that they don't offer full refunds on towels that have been washed. Instead, they offered me a gift card and a partial refund. I told them that wasn't acceptable, but I didn't hear back from them after that.

I waited another week and then emailed them again, telling them that I was going to file a complaint with the Better Business Bureau. They sent me the same standard reply as before, so I went ahead and filed the complaint. I also sent a letter to the CEO of Tanga, but it was returned to me as undeliverable. I've been dealing with this since March, and it's been a huge headache.

To make matters worse, it took almost a month for the towels to arrive in the first place, and I didn't receive any notice of a delay until right before they were shipped. Tanga claims that they treat their customers like family and will do whatever it takes to make things right, but in my experience, they fail miserably. I wouldn't recommend shopping with them unless you're willing to take a big risk.
Disappointing Experience with Tanga's Website and Customer Service
I gotta say, I was pretty disappointed with my experience on Tanga's website. They make it sound like everything is gonna be 100% safe and easy, but that's just not the case. I ordered a bunch of watches and three of them came out defective. Like, seriously defective. One of them had a big hand that was loose and just spun around all willy-nilly. Not exactly what you want in a watch, you know?

So I reached out to their customer service team to see if I could get an exchange or a refund or something. And you know what they told me? They said it didn't qualify as defective! Can you believe that? I even sent them a video to show them what was going on, but they just ignored it. It's like they don't even care about their customers.

And to make matters worse, they won't give me any way to escalate the issue or talk to someone higher up. It's like they're just trying to sweep the whole thing under the rug. I've had good experiences with Tanga in the past, but this one really left a bad taste in my mouth. I'm still trying to fight it, but if I don't get a response soon, I'm gonna have to dispute the charge.

Oh, and don't even get me started on the other two defective watches I got. I'm still waiting to hear back on those. And to top it all off, the customer service number on their website doesn't even work! You have to call their local number and leave a message, and then wait 48 hours for someone to get back to you. It's ridiculous.

Anyway, I just wanted to share my experience with you all. I'll definitely be leaving reviews wherever I can, because I think it's important for buyers to know what they're getting into.
Tanga.com's Poor Customer Service and False Advertising
So, I recently made a purchase on Tanga.com for a windows netbook that was on sale for $42.00 as their "DEAL OF THE DAY". I was super excited to get my hands on it, but unfortunately, it has been three weeks and I still haven't received it. I have been emailing them constantly to get an update on my order, but their responses have been insufficient and short. It's frustrating because they usually respond within 24 hours, but this time it's taking forever.

Finally, I received an email from them saying that the factory cannot fulfill all the orders and that if I have a tracking number, my order will be fulfilled. They also asked for patience and said that if I wanted to cancel my order, I could contact them. Of course, I didn't want to cancel my order, I wanted what I ordered! But then, I received another email with the same message. I was starting to get worried that I wouldn't receive my order.

Last night, I finally received an email saying that the factory will not fill any more orders for this product and that they are canceling my order and refunding my money. I was so disappointed and frustrated. I had a feeling that this was going to happen because of the tone of their previous emails. I emailed them back and expressed my anger and disappointment. I told them that if they didn't have enough quantity of this item, they should have never listed it as a deal of the day. I also said that I wanted my order filled, not a refund, and that I would be reporting them.

It's frustrating that they take forever to respond to emails and that there's no telephone number to call to speak to anyone. I hope that they improve their customer service in the future because this experience has left a bad taste in my mouth.
Tanga's Customer Service is Terrible - Beware of Mis-Shipments!
I've been buying stuff from Tanga for a long time now. Yeah, I know it's all cheap Chinese stuff, but I'm cool with that. I only order small things anyway, so it's not like it's a big deal or anything. The last thing I got from them was some Dove Soap bars. I was just chillin' at home on a Sunday when I heard a loud bang at the door. I went to check it out and saw a box sitting there. But it wasn't for me or my address. I couldn't catch the Fed Ex guy, so I figured I'd just wait until the next day or so. And I did. When I finally caught up with him, he was super grateful that I returned the mis-delivery.

At the time, I had no idea that the box was from Tanga. But about a week later, I started to wonder about my order. So I checked the website and saw that it had been delivered on that same Sunday. No biggie, right? So I wrote to Tanga and explained what happened. But all they said was, "It's been delivered, check with your neighbors." So I called up Fed-Ex and they apologized, but said that only the shipper could make a claim for that type of shipment.

So I went back to Tanga and tried to explain the situation again. But all they said was, "It's been delivered, you have it." I mean, seriously? I asked them if they really thought I was lying about $20 worth of Dove Soap bars. And they said that I "probably got two boxes that day and kept the soap"! Can you believe that? I mean, WOW!

I don't usually write reviews or anything, but this experience really ticked me off. I'm gonna tell everyone I know to stay away from Tanga. And if you ever get a mis-shipment, don't let it out of your hands until you know what it's associated with!
Tanga Review: Slow Shipping and Poor Customer Service
I've been shopping with Tanga for a while now, and I have to say, their customer service is not the best. I had an issue with an item and reached out to them, but never heard back. I thought maybe it was a fluke, so I ordered something else. Big mistake. It's been over a month and I still haven't received my order. When I asked for a refund, they told me it was out of their hands because my order was coming from a vendor. They assured me that I would receive it soon, but a week later, still nothing.

After several requests for a refund, I finally got through to someone who gave me a refund. However, they tried to prove that my order was delivered by showing me the tracking number. The problem was, the tracking number was for another item from my purchase. It was pretty silly of them to try to show me that it was delivered by giving me the wrong tracking number. But at least they gave me a refund.

It took almost two months for me to receive the item I ordered. I'm not sure if Tanga resent the item or if it finally made its way from China. Either way, it's pretty messed up that they don't inform you on their website that some items may take up to 31 days for shipping. But then again, who would want to buy anything from them if they were upfront about that?

One thing I will say is that their customer service is slow to respond. If you try texting them, it takes a day for them to reply to each message. So if you have an issue, be prepared to wait a while for a response.

Overall, I'm not sure if I'll continue shopping with Tanga. The lack of communication and slow shipping times are a major turn off. But if you're willing to take the risk, they do have some good deals on their website. Just be prepared to wait a while for your order to arrive.
Not approved charge
I have been trying contacting you with no response. You have charged my cc ending 2222 for a sum of $21.55 on january 12th
Since I have not received a response from you, I intend to report a fraud to the attorney general and the bbb. You can reach me at [protected] or email to [protected]@msn.com
customer service is awful
The unsafest website in the world.
And unreliable. If they promise you the quality, it doesn't mean absolutely anything.
I ordered twice and each time I got defective items that were hard to return and get a refund.
The customer service responds with scripted answers and doesn't really read about your issue carefully. So be prepared that no one will care if you got something wrong or broken. Your problems are only yours.
never buy from them
I haven't gotten my order I placed two months ago. According to the tracking number, it was delivered, but when exactly and where is it now? Maybe they mistyped my address or what? I called them after realizing that I won't do it by myself. Unfortunately what I heard was useless, they only promised to call me back within two days. Who knows why it takes them so long. No one called, of course. I didn't even wait for it.
I'm out of my money, not a huge amount though, but it's still disappointing.
I will not buy from Tanga again!
I bought a pair of socks from www.tanga.com and paid extra money for quick shipping. My order was supposed to arrive one week ago (that's according to what they said) but still no sign of my order. When I contacted Tanga support they said they had some issues with my order and my location (what?) and that it will take a bit longer to deliver. They said they'll refund the money I spent on fast shipping but that was just another empty promise. I'm still waiting for my socks and my money and they don't seem to care! I will not buy from Tanga again!
Joke website!!
I have purchase two pairs of shoes and received only one and it was a pair I did not order. When I contacted Tanga and explained what happened they were surprised to hear that. Their rep said that according to their system I received what I ordered. What? I remember what I purchase and know what I paid for. But they said that according to their system everything was fine so there was nothing they could do. What a joke.
Robbed
I ordered from Tanga in the past and never had any issues. It was a great experience and the reason why I decided to purchase something again. I ordered an iPhone for $200. When I finally received it I was extremely disappointed because the phone was damaged. It wouldn't even turn on. I contacted Tanga customer support immediately and I was told to contact the company that they bought it from. They said that it was not their problem. So I contacted the company and they promised to do something about it. Later I received a new phone and it was also broken. I contacted Tanga and asked for a refund, but they refused to return my money. So I was actually stuck with a broken iPhone and basically lost $200. Avoid Tanga!
Unprofessional company.
I never received my order. I made an order on Tanga website several weeks ago, and every time I checked the order status, it said "processing". It's been three weeks since I ordered and it hasn't shipped yet. I find that extremely late and unprofessional, their delivery is extremely slow. I was supposed to receive the package a week ago, it was actually a birthday present for my brother. But the order hasn't even been shipped. I checked their website and looked for a customer support number, but didn't find one. I sent them many messages, but there was no response. I am pretty sure that I was cheated, and this company is a total scam.
Very disappointed
I already ordered from this company in the past and never had any issues. I had a great experience with Tanga, and that is the reason I trusted this company. Recently I made a large order, I bought three mobile phones for $300 each. All three phones arrived in time, but they wouldn't even turn on. I contacted customer support service the same day and they said that it was not their problem. I was told to contact the company that they bought those phones from. Well, I found that company's contacts and sent them a message. They sent me three more phones. But they also were damaged. I asked for a refund, but they refused to give my money back. I'm very disappointed! Now I'm stuck with all these broken phones.
This fake money stealing websites should be shut down
NEVER USE TANGA.COM I ORDERED OVER $300, for xmas gifts, never received NOTHING fake emails no phone numbers to contact them! i should've looked deeper into the site. im very disappointed, same as nomorerack...THESE FAKE MONEY STEALING SITES SHOULD NE CLOSED DOWN!
Collect Your Trust Badge
Be recognized for outstanding customer service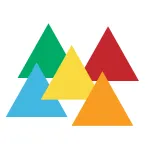 Tanga

contacts
We are here to help
19 years' experience in successful complaint resolution
Each complaint is handled individually by highly qualified experts
Honest and unbiased reviews
Last but not least, all our services are absolutely free