Sleepy's
-
Avoid shopping at Sleepy's!
I am disappointed in the attitude of the Sleepy's sales staff. I purchased a pillow on July 28, 2007 with an understanding from the salesman that I could return it within 21 days. When I returned to the store (Northern Blvd in Flushing), a different sales person and the manager told me that not only couldn't I return it, but I would not be able to exchange it for a correct size. The pillow is too large and useless. I tried it once and now have expended $150 ($140 plus tax) for which I am unable to use the product. The salesman who sold the pillow seemed so assuring that it never dawned on me that a company with so many stores would treat a customer so poorly.

I suggest that you avoid shopping at Sleepy's.
Sleepy's
-
Made me feel like an idiot!
I ordered a hi-riser mattress set from 1 800 Sleepys on 7/10/06 to an address in Brooklyn, NY. I didn't order this set for myself, but rather for a poor family with limited English proficiency. The grandparents had just flown in from overseas and they didn't have decent beds for them. I discovered 3 days after the delivery that not only had the truck driver refused to bring the bed upstairs, ad had been stated on the invoice, and had yelled at the woman like an animal, but he had also sent partially wrong merchandise. I had ordered the more quality hi-riser set, at a considerably higher price. The sales representative had guaranteed delivery the next day, which they had done. It seems common sense that the truck driver delivering a hi-riser set, with two identical mattresses on the bill – and even if he didn't look at the bill, hi-risers always come with two identical mattresses. Anyway, one mattress was the correct, quality coil mattress. The other mattress was a thinner, all foam piece of junk. I hadn't discovered this error until the 15th of July, because the family had been embarrassed about the situation until I inquired and saw it for myself. I called 1 800 Sleepys customer service first thing this morning, Sunday the 16th of July. I had to call twice, because the first customer service representative, April, only offered me to replace the mattress this coming Friday – 5 days from now. She offered me no compensation for the fact that they had delivered the wrong merchandise and the obnoxious truck driver had refused to bring the merchandise upstairs. Additionally, April had been rather insensitive, disinterested in my problem and impolite. When I called back a few minutes later, I spoke to a different representative, I forgot to ask her name, who was less impolite but equally disinterested in being pragmatic. She apologized for the truck driver's behavior and offered me a $25 gift check and a free 4 hour delivery window choice – whoop dee doo. I said that at the very least I expected to have the $59 delivery charge removed since the bed had not been delivered properly. I also said that it is not fair that they sent me the wrong merchandise and now an elderly lady (with a few broken ribs) has to wait till Friday for the correct mattress. I had been promised the bed the next day. It's not my fault they made a mistake in the order. They said they don't have it in stock now. I said they should upgrade to something a little better that is in stock. "You can go into any Sleepy's location and do a 'comfort exchange' if you like for a $100 fee," was the curt response. Throughout these phone calls, I tried my best to be polite and both times I had been made to feel like an idiot. In the end, I did not receive any decent compensation for the blunder as well. Is there anything I can do?

I searched the web for information about complaints to Sleepy's and came up with your address and the below link. It is information about a settled lawsuit between the state of New Jersey and Sleepy's." I will now paste and underline the relevant information below.

The company has also agreed to:

Refrain from refusing to issue a refund when requested by a consumer after the company has failed to deliver merchandise, made only a partial delivery or delivered non-conforming merchandise;
provide manufacturer warranty information at each store location; and implement policies and procedures to improve customer service. This matter was handled for the State by Deputy Attorney General Cathleen O'Donnell of the Division of Law and was investigated by Investigator Allyson Garner of the Division of Consumer Affairs.

http://www.state.nj.us/lps/ca/press/sleepys2.htm

Thank you for reading my complaint. Let me know if there if I have any recourse.

Gary
We are here to help
16 years' experience in successful complaint resolution
Each complaint is handled individually by highly qualified experts
Honest and unbiased reviews
Last but not least, all our services are absolutely free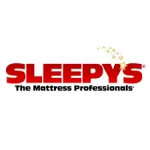 Sleepy's contacts