This review was chosen algorithmically as the most valued customer feedback.
I purchased several items from Sleepy's in Farmingdale, now owned by Mattress Firm, in June of 2016 includng a mattress, a pillow, and a protective pillow cover. My invoice # is 104548952. The sales assoicate who sold me these items explained to me at the time of the purchase that it would be financed at 0% APR for 60 months and that by making the minimum...
Read full review
This review was chosen algorithmically as the most valued customer feedback.
I purchased a mattress thru online in March. After couple months of usage, the mattress sagged down and inner springs were weak. There's no child in my house and my husband and I literally only sleep on the bed due to busy work. I made an exchange and upgraded to a better quality mattress; 2nd mattress was also sagging down and it even gave us a bodyache...
Read full review
This review was chosen algorithmically as the most valued customer feedback.
Do not buy from them No wonder they had to change the name of their company. I feel that they sell recycled mattresses. I paid over $2, 000 after taking their, so called, test on some machine. This was on tax free weekend. I paid for the mattress and pillow case protectors, as well the extended warrantee. The mattress caved in in the middle within 15 day...
Read full review
This review was chosen algorithmically as the most valued customer feedback.
We purchased a mattress from u 2 years ago. My back start hurting and my husband got neck pain. My doctor suggest using to replace the mattress. Can u please let me know if u have any exchange policy on my mattress ..I tried to call some different numbers but no one pick up the phone ... My email address is( [email protected] )and my phone number is 484-919-6010. Thank you .
Read full review
Sleepy's
-
Defective Mattresses/Bad Customer Service
Two weeks ago I paid $1500 for a Laura Ashley firm king mattress from Sleepy's, plus the cost of with box springs.

After about 10 days a sag developed on the side of the mattress where I sleep. I called Sleepy's and was told to take photos and send it in. I did do so, using a level and showing how I could fit my hand up to my wrist under the level where the sag was. They agreed to replace the mattress. When the mattress was replaced the delivery people showed me that also one of the box springs was broken. (King set comes with two smaller box springs.) I called Sleepy's to have that replaced and they agreed to replace it.

Meanwhile after just two nights the second Laura Ashley mattress developed a sag. I called Sleepy's again.

Know this: Sleepy's will do anything to make sure it doesn't have to refund money for a mattress--even a defective mattress. That's its policy. You can only exchange it. And when you do the salespeople will try their damnedest to use your bad experience to convince you to purchase a more expense mattress. More not his in a moment.

Sleepy's customer service people are trained to return to two or three rebukes over and over again, not to listen to what the customer is saying. In the case of the first mattress, the customer service person first said I had to have the mattress for 60 days before I exchange it for discomfort. I clarified that I wasn't exchanging it for discomfort. I wanted it replaced because it had developed a sag. But again and again he would say that I had to keep it for 60 days before they would replace it for comfort. The first person I talked to obviously was starting to feel uncomfortable about that protocol. He knew what he was doing was unfair and bad service.

When the second mattress developed a sag after just two nights sleeping on it I called again. Same routine. Keep it for 60 days before exchanging it for discomfort. Again I kept saying (growing agitated) that it was a defective mattress. Note at this point I had received a total of four items from Sleepy's: two mattresses and two boxsprings. Of these, three (two mattresses and one box spring) were defective.

I asked to talk to a manager above the customer service rep who was parroting back the same lines as the previous one. The manager did the same thing. 60 days. She even insinuated that I was being dishonest about the sag. A couple time she said, "We don't know if there's a sag, we just know you're telling us there's a sag." My experience was that as soon as I challenged Sleepy's to provide the "guaranteed" customer satisfaction they claim in all their stores, the response was to become more hostile to me. But I held my ground. I actually wanted a rebate. But apparently there is no possible way they will do that which, of course, contradicts their customer satisfaction guarantee. But eventually she said she'd waive the 60 day trial period and allow me to pick something else.

Here's the issue. I have a bad back and bad knees. It took me over a year to find a mattress that felt good for both my back and my knees. When I went into Sleepy's again I was, of course, guided over and over to more expensive mattresses. I kept saying I couldn't afford it but the salesperson even said if I get the same mattress with the sags, it will probably sag again, so if I want something better, I have to buy something more expensive. There was one other mattress that felt OK--not great. Of course it was $800 more expensive. I can't afford that.

I was told yesterday by a customer service rep that if they replace the Laura Ashley, I could not expect them to replace it again, even if it sags, unless I wait 60 days. Same line: You have to wait 60 days to replace it for discomfort. Same response from me: this issue isn't comfort, the issue is you should always replace a defective mattress. That was the third out of three people I had talked to at Sleepy's who said the same thing about the mattresses. I then asked again to speak to a manager. I was told the manager would have to call me back. Here I am next day at 8 pm, and was never called back.

So here's the situation Sleepy's forces me into: I can give the Laura Ashley another try. But if it sags immediately like the two I have had so far I have to sleep on it for 60 days, compromising my back and knees. Or I can pay $800 more for a less comfortable mattress and compromise my back and knees anyway. That's their satisfaction guarantee. But more than this, call after call of customer service reps who appear to be trained mostly to do or say whatever they can to defend the company's products, even to the extent of suggesting I might be lying about the defective mattress, has led me to finding every possible place I can warn people about this company. I will not do business with them ever again. And I will do everything in my power to make sure everybody
This review was chosen algorithmically as the most valued customer feedback.
I had emailed your company in regards to a sales representative of yours on January 6, 2015 but have yet to receive a response. As per your automated replied of, "One of our Customer Service Specialists will be contacting you as soon as we research your inquiry, but no later than 2 business days from today." It has already been well over a the 2 busine...
Read full review
Sleepy's
-
Terrible Customer Service
I purchased a twin mattress on 2/14 and cancelled the order the next day. Despite cancelling the order, it took Sleepy's 11 days to issue a refund, which still has not been posted to my credit card. Apparently, even though Sleepy's told me the order was cancelled, it really was not because only a district manager can do that. Customer service had to contact the district manager no less than 4 times before action was taken. Customer service instructed me to call the store manager myself who, I am told, finally reached the district manager. I called customer service no less than 6 times by phone and twice by e-mail to get a refund. Customer service told me that it took so long because the district manager is "busy." I will never shop there again.
Sleepy's
-
Mattress
We bought a mattress a year ago, it turned into a saggy one a month ago.Inspector came and 'approved' that we can exchange our mattress and got a store credit.

Went to the store again with back pain and bought a better mattress, paid a ton of money! and the guys came to pick up the mattress, guess what? oh there's a tiny stain, we have to call someone.. they went down and took off.

About stain: you can barely see it, because it's a dot. We've been talking to sleepy's like 10 times in a year, nobody ever mentions that you lose your warranty if there is a stain. Not even the inspector, the guy who helped us to purchase a new bed, no one! Btw we got rid of the stain in 2 minutes.

About the service:They have an amazing service, that the guys who come to pick up your mattress have the right to run away.

So imagine you are working at a well-known company, the clients are the people who give you money to get a better service right? but your boss says; okay if you see a stain on your client or anything like that you can basically leave the meeting without saying anything at all.

We'll call them and let them know how bad our system is but still advertise our company who has the best service.Perfect attitude!
Sleepy's
-
The seller didn't want to take the mattress back
I have bought mattress from Sleepy's and Mattress Marshal Inc. The company provided 30 days of the testing the products and after that they guaranteed money back if someone didn't want the product or wasn't happy about it. I wasn't satisfied with the mattress and I had serious back ache. I called to office and said that I wanted to return the product, but the seller said that it was too late. Stay away from these liars.
This review was chosen algorithmically as the most valued customer feedback.
12-5-2015 103787527 I Rosie Taylor was made out to be stupid by Michael Ditommaso and Darren Keller because I told them the bed frame was rough and snagged my linen when I made my bed. I was led to believe that it would be taken care of on first day of receiving merchandise. I went to your store MD0379 more than 4 times. Called several times. Now more that...
Read full review
This review was chosen algorithmically as the most valued customer feedback.
NEVER!! NEVER purchase a mattress from Sleepy's...EVER! If you do happen to think you're getting a deal, I absolutely suggest that you NEVER get a warranty from this company!!! They will be using another company called Mattress Marshalls which is a total joke. You will not get a replacement at all. They require a 1" sag in a mattress (which they don't tell...
Read full review
Sleepy's
-
Horrible Customer Service-LIARS
Sleepy's has the worst customer service ever. Everytime I called customer service each one of them gave me a different policy. I bought a Tempur-Pedic bed from Sleepy's in Ellicott City and I wanted to return it because my body didn't like it. I went to the store in Hanover because that's where I moved. They said you can not do a return you have to exchange it. Then I called customer service they said the same exact thing no returns. I went back to the Ellicott City store they said the same thing. So I did an exhange with another mattress which was delivered defective. The delivery guys said sleep on it the bumps will go away. Well it didn't. I called Customer service the 30 day exchange period was just over so I had to do an inspection and was qualified for an exchange. The customer service representitave said go to the store and pick any bed you like I asked specifically if I could choose any bed and they said yes. I go back to the Hanover store they said I have to pick a bed with equal or lesser value. So I call customer service once again they said well you had an option to exchange or RETURN the Tempur-Pedic but you chose to exchange. WHAT! I had a chance to returnnnn when 2 of theirs stores (Hanover and Ellicott City) plus customer service said Sleppy policy has no returns on Tempur-Pedic. I go back to the sales guy in ellicott city he still says we dont do returns and we work seperately from customer service. I don't understand how the same company can have different policy. From my experience I noticed that they change their policy's each time so Sleepy's always wins not the customer. They lie and want your money and don't care about customer satisfaction. I should've done more research about this company. SO they are bunch of liars stay away from them and save your money and time. I have a lot more but want to keep this short. I talked to the manager she just says sorry. I told her about this bad review she didn't even care. I guess this is how Sleepy's grew as a company. Also yelp removed my comment because it wasn't location specific. My review is location specific this location told me I couldn't do a return when I could. There are also other comments on here that aren't location specific that didn't get removed. I am not a happy customer and as long as I get to return my defective mattress no matter how many times my comments get removed I will put them back.
Sleepy's
-
Mattress
DO NOT BUY FROM SLEEPYS. I have had 3 different mattresses from them and each mattress has had a problem within days of delivery - sagging, smell, or comfort issues. They now tell me that I can no longer exchange the mattress. This company is selling bad mattresses at marked up prices. I question where they are getting the mattresses and whether they are actually new mattresses at all. DO NOT make the same mistake I did. NEVER BUY FROM SLEEPYS. Sears, 1-800-mattress, and CostCo all have real and honest return policies that don't cost you any $150 to return the mattress if you don't like it. Many even offer return policies if you are not happy.
This review was chosen algorithmically as the most valued customer feedback.
A year ago last December I bought a mattress at Sleepy's in Colonial Heights, Va. We paid Sleepy's to deliver the mattress. The moving truck arrived and the two delivery men who could not speak English brought the mattress in the house. My husband showed them where to go and pointed out pictures on the wall not to hit. We have a long table on the landing of...
Read full review
This review was chosen algorithmically as the most valued customer feedback.
Purchased 2 mattresses on 9/11/14. I found same mattresses next day for half of cost paid at Sleepy's. Returned to store and manager (Ryan Noon) said he would match price and issue a credit to my American Express for the difference. It is a month later and still no credit has been issued!! I have called store 3 separate times and gotten promises of credit...
Read full review
The complaint has been investigated and resolved to the customer's satisfaction.
Sleepy's
-
warranty policy is not reliable
i had bought 3 sets of mattress from sleepys. since the day i brought them i have been having a problem with them. The inspection guy came the report he wrote was not accurate and this and that does not qualify with our warranty policy. I am truly upset and they should not have a warranty policy. when u go into the store they are all friendly and nice and make a SALE and later when u have a problem it's not within the warranty policy. i am truly disappointed with sleepy's i did not expect this from them and they did lose a good customer. I am really upset and disappointed i went and brought from sleepy's. i would not recommend it to anyone bc the warranty policy is horrible and they make fake promises
Resolved
The complaint has been investigated and resolved to the customer's satisfaction.
The complaint has been investigated and resolved to the customer's satisfaction.
Sleepy's
-
Poor Warranty Service - feel scammed
I have had the same experience. How do so Many mattresses manage to sag 1-3/8" and not be covered under warranty? Perhaps someone from Sleepys should attempt to get a decent nights sleep with a divot in their mattress which does get much deeper after it warms up from someone laying on(in divot) on it. I'm not asking for anything I wasn't promised when I spent all this money . Stand by the products you sell, call your customers back, measure the mattress after it's warmed from someone laying on it.
When I reviewed the pictures taken it looked like 1-1/2 to me on some pictures and some
Slightly smaller. Apparently they are choosing to go with the picture that means no warranty. I'll be calling to discuss with a customer service manager during the work week.
Resolved
The complaint has been investigated and resolved to the customer's satisfaction.
Sleepy's
-
aLL AROUND POOR SERVICE AND COMMUNICATION
First, the trial period that sleepy's office appears to be a manner to solicit additional funds from consumers. In order to take advantage of this so called trial period, you have to return the mattress within 21 days, but you can't get a refund. You have to make another purchase of equal of greater value (is this a true trial period). Everyone knows that it is virtually impossible to find something of equal value so consequently you end of spending more money each time. I began my quest for mattress in September 2013 and ended up purchasing 1 queen and 2 full mattress at which time I told the associate that I had two back series and would be scheduled for a fusion in the future, so I needed mattress to accommodate these issues. She recommended the Temper-pedic memory foam even though I told her my surgeon cautioned against memory foam. She indicated that she was the mattress professional and I should listen to her. I did, and I had to get rid of the mattress. Because of the comments made by the associate, I was allowed to swap out before the required waiting period. I got the Legend and then the Phenom based upon associate recommendations, both memory foam. What is it with memory foam and sleepy's associates. It is almost like they get extra money or commissions for selling these type of mattresses although they are clearly not for everyone. In less than 7 months, one full was deemed defective based upon the warranty. The other full would have also been deemed defective, have it not been for a mark on the mattress. In less than 6 months the queen had a 7/8 inch sag. (really in such a short time period. Anyway I switched the full mattress for an 1-series, which is also sagging. I will be exchanging it soon. You have to sleep on it for 30 days. Anyway, I was allowed to do a comfort exchange for the queen, paying all additional fees to accomplish this. Fortunately for me in each transaction I purchased the Satisfaction Assurance Plus guarantee. Later I switched out the total memory foam mattress for a king sleeping beauty, euro-top mattress, and then 2 king statesman sleeping beauty after that. Each time these mattresses were delivered, they were bent bringing them up the stairs. I kept h them out until finally someone in customer service told me to get another product in a smaller mattress because when the coils are bent they loose their support. I chose another product, the legend in July 2014. and was assured the satisfaction assurance guarantee would be transferred from the statesman to the legend the delivery of the item caused the issue. I was told to call to make certain that it was transferred, which I did. It was confirmed to me that it was appropriately transferred. I went into Sleepy's on Monday August 25th to use my satisfaction assurance plus to get out of the memory foam mattress. After much discussion I was told by a Ms. Sharon in customer service that because of my many exchanges (26) I would not be allowed to do another exchange or purchase the satisfaction assurance plus for me new selection. I have been scrutinizing the the satisfaction assurance plus document for over 30 minutes and cannot see any language which would justify what was told to me. Also, by my account, I have had only 7 exchanges, 2 of which was due to inappropriate recommendation of the associates in an effort to push the memory form mattress and 2 defective deliveries in which customer service had me to switch out the mattresses. I would very much appreciate being directed to the appropriate language in the satisfaction assurance plus and be provided an explanation as to why this was not disclosed in the beginning of this process. I do not enjoy switching out mattresses, it cost quite a bit of fees to the consumer when doing so and I have encountered quite a bit.
The complaint has been investigated and resolved to the customer's satisfaction.
This review was chosen algorithmically as the most valued customer feedback.
Late 2013 my 3 year tenure at SLEEPY'S ended abruptly as it does with most SLEEPY'S employees sooner or later.What it comes down to is that some people are better suited to be thieves than others. SLEEPY'S the self proclaimed mattress professionals claim they make the world a better place to sleep" and recently that they " take the confusion out of buying a...
Read full review
The complaint has been investigated and resolved to the customer's satisfaction.
Sleepy's
-
Bad customer service
I ordered a mattress from sleepy's and asked upon ordering if there was going to be a sale in a few days. One of the workers told me there would not be, so I bought a mattress that day. A few days after, I saw an advertisement for a sale that promised free delivery was included. I returned to the store and asked if this was true. A worker at the store told me it only applied to certain products. While I was at the store, I called customer service to check out my options. The store worker, Peter from the H1 store, was a witness to the rudeness I experienced from customer service. The worker on the phone, who would not reveal his name, put me on hold for 35 minutes after I told him my situation. I could tell he was actually still on the phone. Peter and I called back and spoke to someone else and told them what had happened with the previous worker. All of a sudden the other worker gets back on the phone and tells us that he didn't forget about us. He put us on hold for another 15 min and eventually hung up after I asked for his ID and name. This is the worst form of customer service I have ever encountered and this worker should be fired.
Resolved
The complaint has been investigated and resolved to the customer's satisfaction.
We are here to help
16 years' experience in successful complaint resolution
Each complaint is handled individually by highly qualified experts
Honest and unbiased reviews
Last but not least, all our services are absolutely free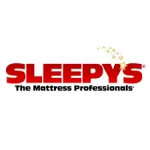 Sleepy's contacts