SkipTheDishes complaints
150
SkipTheDishes
-
Food Delivery Service
I started the night, as I always did. I ordered from Skipthedishes. I tipped my driver 15%, and I waited for my food.

Tracking the driver on the app, I got to see when he arrived to the store. However, after that he refused to update his gps and drove out to godknowswhere, marked the food as delivered, and now I am stuck without my food (hot or cold), and I'm less $40.

When I went and filed a support ticket on the order, I was greeted with an INSTANT refusal to allow for refund. And that was for the refund of the food and not their driver's tip as well.

Without a number to call, a website with a live chat that won't load, and no response to any emails. I get to go hungry and less the money I started with. Leaving me with a VERY bad taste in my mouth.

I'm not paying for a product I never received. And I'm not paying a tip to a person that can't deliver my food properly.
Desired outcome: I would like a full refund for the, roughly, $40 that I spent on food and to tip a driver that was, at best, incompetent and, at worst, a thief of food.
SkipTheDishes
-
Long Delivery time
I pre ordered from Skip the Dishes for delivery between 6:45-7:15. After waiting until 8:00 pm I emailed the chat support to see why the delivery driver was 18 minutes away for an hour now. I phoned the restaurant and they said it was finally picked up however it had been cooked and packaged for over an hour.

After requesting a new driver is assigned to pick up and the assurance it was on its way it didn't arrive until just after 9:00pm. The pizza was hard, luke warm and all the cold dipping sauces were warm.

I received the tip back which was $5... Skip the dishes said we would be satisfied with the quality of the order... we were absolutely not.
Desired outcome: I would have rather they cancelled the order, and received a full refund.
SkipTheDishes
-
courier support
Hello team

No one cares to reply from 5 months its been 30 emails no reply , no call support

> It has been 5 months since my account is not active

> In December I received an email stating please upload documents but as i was not so active in my busy schedule I got no chance to submit it and my account got deactivated and then I mailed for more then 15 times , called for support but got no response I even submitted all my confidential documents in email but again no response , I have changed my account by logging in from laptop and changed all required documents but still waiting to account get activated I am recently facing lots of issues

> Please help out
Desired outcome: To contact me asap
SkipTheDishes
-
Incorrect Skip Order # 418791181
Instead of Falafel wrap I was delivered a chicken Wrap and upon that when I called the restaurant asked to talk to manager the lady hanged up the call. she was rude too, which is totally not good and not appreciable.

I am pure vegetarian and don't even eat eggs. I am son of a priest and never ate Non-veg.

I want proper steps to be taken against the restaurant and a decent compensation.
SkipTheDishes
-
Order not received. Would not refund
We ordered a meal from a local restaurant through Skip the Dishes for Mothers Day at 6:00pm May 8, 2022. 6 meals total for our whole family and my mom. We received a confirmation that the order had been placed. We never received it. Instead, we had an order dropped at our doorstep that contained 3 small items that wasn't ours. We attempted to contact skip, which was not an easy task as there was no one to talk with directly but instead prompted messaging. We never did get our order but did get an email response with the heading " WE HOPE YOU CONTINUE ENJOYING SKIP THE DISHES" then stated we would not be getting a refund ($ 130) which we paid. 3 adults 3 kids left hungry and frustrated. Happy Mothers Day! We sure will not be 'enjoying Skip the Dishes' ever again and will advise everyone else to avoid this service!
Desired outcome: Full refund and apology. Also better customer service.
SkipTheDishes
-
Wrong order
I just ordered a combo cheeseburger with fries and a diet cola, and another cheeseburger. I received a burger on lettuce and fries.

It was not even my order but someone else. I contacted Stackburger and was told someone else just called and complained they got the wrong order also.

He was delivering two orders at the same time and didn't bother with to check to see who's order it was.

Ordered at 6:57 and received order at 7:42. April 27,2022
Desired outcome: Full refund
SkipTheDishes
-
skip the dish driver parked in handicap parking
On Friday April 23-2022 at 12:30pm a skip the driver was picking up at Wendy's on Welland ave near Bunting road in St Catharines Ontario. When he got there he parked in a handicap parking space. I have a picture of the car and license plate showing the handicap sign. Would anything be done to the driver for doing this.I attached the photo of the car .

Dale Cull 905-641-9480
This review was chosen algorithmically as the most valued customer feedback.
Our latest (and FINAL) issue with Skip the Dishes happened tonight when, rather than following the very explicit directions (explicit because of the wandering around being done by previous deliverers who couldn't follow instructions), our food (ice cream and what should have been warm food) was left in the Visitor Parking area of our building... outside. I...
Read full review
SkipTheDishes
-
Item not delivered
Item from skip the dishes not delivered, when I ordered I'm charged 3.00 for delivery and gave 4.69 in tip.

Why isn't the driver responsible for getting that item ? This is the second order in a row and why I am now pist off customer.

Why is it , as a company you are aloud to get away with this. Wish I made money on none delivered items , not to mention not held responsible. I'm really questioning the ethics of your company.

You guys should be ashamed of yourself
SkipTheDishes
-
Skip the dishes
Again, I am complaining about the lack of customer service provided. Completely unacceptable. And you make me provide 350 characters to describe how shit your customer service is? Galdly. Fuckin garbage brown fucks. Dont even want you greasy fucks touching my food or anything around it anyways. Thank you so fucking much for your excellent customer service 🤮🔫
Desired outcome: A reply please
SkipTheDishes
-
I didn't receive my order
On April 14 th I ordered Tim's was told it was delivered as I already waited over 30 mins for and was not there at my door ,look to see if it was delivered to wrong address but know never saw it . The Order was from Tim's on Ferry Road Winnipeg Manitoba around 6:36pm Thursday evening . He is a pic of my order I never received. This is not the first time. I want my order or my money back .This is ridiculous.
SkipTheDishes
-
Not getting my food
Hi I had just ordered a chicken shawarma plate from skip. I did not recieve it someone from skip had called me and said there was some miscommunication from skip and somehow someone else picked up my order. Then later I notice I did not get my refund back as promised I text skip and they tell me they will not give me back my refund when this is not even my fault. Very diss waste of my hard earn money. Skip is a scam and they will steal ur money.
SkipTheDishes
-
Drivers blocking access to tenet parking
On Sunday April 3rd 2022 a Skip the Dishes delivery driver parked in the only access-way for 9 vehicles at 290 Colony Street in Winnipeg Manitoba. After complaining to the driver they should not be parking there and instead on the street he just laughed and drove off.

We have since acquired a boot to lock any vehicle blocking access to/from the parking facility or one that blocks any part of the access in that parking lot. The boot will remain until a tow truck arrives to physically impound the vehicle
Desired outcome: No parking whatsoever where it will impede tenets from arriving or departing the parking area.
SkipTheDishes
-
Did not receive my order.
I ordered a meal from Subway, it took over an hour to arrive, they were busy, I get that. The app said that the meal had been delivered, however my apt was not buzzed and it was not outside my door. It also was not in my lobby. So I contact customer support and they take half an hour to resolve and refund my credits. However I requested an additional refund since I was still going to be paying full price to wait over 2 hours for the meal that I had ordered since I was going to have to re order and wait again. They did not think that was necessary, since I was already refunded. I understand mistakes happen but the way this worked out has left me still spending full price on a meal I did not receive and had to re order, I didn't get my food until 2.5 hours after my initial order and they were not helpful at all.
Desired outcome: An actual refund on my meal.
SkipTheDishes
-
Order not delivered
I placed an order March 15th at 11:47am, at Swiss Chalet, to be delivered via Skip the Dishes. The order tracking shows its been picked up at 11:50am and the restaurant is only 7 minutes away from my location, 1167 Woodbine Ave. Its now 1:27pm and my order still hasn't arrived. My order # is 395932948. I want this order refunded, $31.75.

Update: My order finally arrive at 1:27pm. My food was stone cold and I have no way to heat it up.
SkipTheDishes
-
Wrong order sent/terrible customer service
I placed an order for $16. They brought me the wrong order and order which I can not eat. When asked for the full refund on my credit card I was told I'd get a skip credit of 50% then 2 different customer service agents disconnected the chat on me when I informed them that was unacceptable. I have yet to speak to someone to help me. I have been left here with no refund and no food. After speaking with 2 different agents and being disconnected by them. This is not how you treat a customer.
Desired outcome: Full refund on my credit card.
SkipTheDishes
-
west lethbridge alberta
I am complaining about your drivers who think its ok to pull into my driveway, block my driveway to deliver food to my neighbors. You do something about this or I am going to the police.So only people who deal with you can complain, deal with the police then. You people need to train your drivers. Its your reputation thats at stake. The landlord of the neighbors who receive 5 to 10 orders from you a day have been told to discontinue use of your company cuz of your rude drivers. No skip the dishes have been delivered in 2 days! Up to you how you want to proceed with your business!
Desired outcome: Dont park or block my driveway. I will never use your services if you condone this behavior.
This review was chosen algorithmically as the most valued customer feedback.
hi my name is ludovic, yesterday the 24 of february 2022 we orderes food from cafe victoria in Montreal. we never received the order. the order number is Nº 389280700 in the amount of 42.75. We contacted them via chat because it is the only way to contact them and the system did not work. our adress is 6664 place beaubien h1m 3v8 Please help us get our...
Read full review
SkipTheDishes
-
A refund from October 17 2021
After my order was sent completly wrong, I was promised a refund of $93.02. I only recieved a credit of $1.02. I have emailed the company numerous times without a response. I have been told that amount was refunded. Unfortunately the amout they refunded was incorrect. The people at skip told me to speak to my financial institution and they have confirmed that the amount credited was only $1.02 not $93.02 that was to be credited
Desired outcome: I want my correct refund.
SkipTheDishes
-
Delivery taking too long and food is cold
For the past 5 times I ordered from skip the dishes, the driver picks up my food then proceeds to ride around the city, driving right past me and not delivering my order until almost an hour later.

I am currently waiting for an order that the driver is riding around town with for 40 minutes now.

This company is ridiculous and really needs to look into their couriers.
We are here to help
16 years' experience in successful complaint resolution
Each complaint is handled individually by highly qualified experts
Honest and unbiased reviews
Last but not least, all our services are absolutely free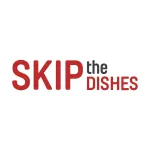 SkipTheDishes contacts
SkipTheDishes representatives

SkipTheDishes

SkipTheDishes