SkipTheDishes complaints
158
SkipTheDishes
-
Drivers blocking access to tenet parking
On Sunday April 3rd 2022 a Skip the Dishes delivery driver parked in the only access-way for 9 vehicles at 290 Colony Street in Winnipeg Manitoba. After complaining to the driver they should not be parking there and instead on the street he just laughed and drove off.

We have since acquired a boot to lock any vehicle blocking access to/from the parking facility or one that blocks any part of the access in that parking lot. The boot will remain until a tow truck arrives to physically impound the vehicle
Desired outcome: No parking whatsoever where it will impede tenets from arriving or departing the parking area.
SkipTheDishes
-
Did not receive my order.
I ordered a meal from Subway, it took over an hour to arrive, they were busy, I get that. The app said that the meal had been delivered, however my apt was not buzzed and it was not outside my door. It also was not in my lobby. So I contact customer support and they take half an hour to resolve and refund my credits. However I requested an additional refund since I was still going to be paying full price to wait over 2 hours for the meal that I had ordered since I was going to have to re order and wait again. They did not think that was necessary, since I was already refunded. I understand mistakes happen but the way this worked out has left me still spending full price on a meal I did not receive and had to re order, I didn't get my food until 2.5 hours after my initial order and they were not helpful at all.
Desired outcome: An actual refund on my meal.
SkipTheDishes
-
Order not delivered
I placed an order March 15th at 11:47am, at Swiss Chalet, to be delivered via Skip the Dishes. The order tracking shows its been picked up at 11:50am and the restaurant is only 7 minutes away from my location, 1167 Woodbine Ave. Its now 1:27pm and my order still hasn't arrived. My order # is 395932948. I want this order refunded, $31.75.

Update: My order finally arrive at 1:27pm. My food was stone cold and I have no way to heat it up.
SkipTheDishes
-
Wrong order sent/terrible customer service
I placed an order for $16. They brought me the wrong order and order which I can not eat. When asked for the full refund on my credit card I was told I'd get a skip credit of 50% then 2 different customer service agents disconnected the chat on me when I informed them that was unacceptable. I have yet to speak to someone to help me. I have been left here with no refund and no food. After speaking with 2 different agents and being disconnected by them. This is not how you treat a customer.
Desired outcome: Full refund on my credit card.
SkipTheDishes
-
west lethbridge alberta
I am complaining about your drivers who think its ok to pull into my driveway, block my driveway to deliver food to my neighbors. You do something about this or I am going to the police.So only people who deal with you can complain, deal with the police then. You people need to train your drivers. Its your reputation thats at stake. The landlord of the neighbors who receive 5 to 10 orders from you a day have been told to discontinue use of your company cuz of your rude drivers. No skip the dishes have been delivered in 2 days! Up to you how you want to proceed with your business!
Desired outcome: Dont park or block my driveway. I will never use your services if you condone this behavior.
This review was chosen algorithmically as the most valued customer feedback.
hi my name is ludovic, yesterday the 24 of february 2022 we orderes food from cafe victoria in Montreal. we never received the order. the order number is Nº 389280700 in the amount of 42.75. We contacted them via chat because it is the only way to contact them and the system did not work. our adress is 6664 place beaubien h1m 3v8 Please help us get our...
Read full review of SkipTheDishes
SkipTheDishes
-
A refund from October 17 2021
After my order was sent completly wrong, I was promised a refund of $93.02. I only recieved a credit of $1.02. I have emailed the company numerous times without a response. I have been told that amount was refunded. Unfortunately the amout they refunded was incorrect. The people at skip told me to speak to my financial institution and they have confirmed that the amount credited was only $1.02 not $93.02 that was to be credited
Desired outcome: I want my correct refund.
SkipTheDishes
-
Delivery taking too long and food is cold
For the past 5 times I ordered from skip the dishes, the driver picks up my food then proceeds to ride around the city, driving right past me and not delivering my order until almost an hour later.

I am currently waiting for an order that the driver is riding around town with for 40 minutes now.

This company is ridiculous and really needs to look into their couriers.
SkipTheDishes
-
Delivery absolutely ridiculous!
I ordered food through Skip on Feb.11/22 and was watching it being completed. Tracker showed that the driver went to the restaurant ,picked up my order and was on it's way. As I watched, the driver went in the opposite direction and stayed there for the whole time. Frustrated, I opened chat to find out what's going on with the order, customer rep K.K., simply disconnected chat ! What the hell? Seems like driver got called and then he went to the restaurant again, don't know whose order he picked! Finally, the order got delivered cold, upside down, all over in the bag. Now, am I supposed to eat like a dog out of the plastic bag? This is not the first time when skip did this type of rubbish delivery. I'm not using this service ever again.
Desired outcome: Either improve your services or just close ! Be honest ! Don't cheat ppl...!
SkipTheDishes
-
Order #382614337 and #382626021
I put in the delivery address as 640 montreal however both drivers were sent to wrong addresses forcing me to reorder for the same meal as I thought it when to the wrong address.

Both driver did end up delivering but but had to go out of their way and they could now swipe to confirm order delivered.
Desired outcome: refund for 1 meal while the drive can keep his tip as this wasn't the drivers issue
SkipTheDishes
-
Food delivery
On January 29, 2022 I placed order # 380008491 via the SkiptheDishes app.

I did not receive my order, contacted customer service and they responded that due to a large number of failed orders on the part of SkiptheDishes, they could not resolve my issue or issue a refund.

This is ridiculous, they are saying that because of their failures I lose the money that they have charged me for absolutely no service in return. I provide payment, they should deliver, that is the contract. I cannot be held responsible and lose money for their failures, and they cannot collect money from a customer without providing service, that would be theft.

Please help

Thank you
Desired outcome: Full refund
SkipTheDishes
-
Customer service
Placed an order last night to my home address. It was delivered fine. Placed an order for breakfast this morning Jan 26, 2022 at 9:58am, didn't change anything, and the address had changed to my work address without me knowing. Upon delivery the driver called me, and I informed him I sent it to the wrong address, gave him my new address and he said he would call it in to get permission.

At the same time I chatted in to support to advise them I had requested the delivery to the wrong address, and they stated they updated it, thanked me for calling in time, and that I could refresh my order to track the new delivery.

I refreshed my order and was instead greeted with a submit feedback screen.

I waited an additional 30 minutes thinking he was delivering my order as they had stated and nothing. So I chatted back in, and was told it was my fault, and that I would receive a 50% credit.

I will never use SkipTheDishes ever again.
SkipTheDishes
-
Courier did not use intercom to let me know that my Subway order had arrived.
I live in a multi-unit apartment building with an intercom.The courier did not use the intercom to inform me that my order had come.He left my order in front of the lobby door and left.This happened on Monday the 24th of January 2022.My order number is:377954946.I hope to get my money back as I am livingg on a fixed income The order was from Subway restaurants.
My name is Max Cormier and my email address is [email protected]
SkipTheDishes
-
Your silly current ads on nhl games
Good Evening,
With all due respect, have been watching over the last 3-4 weeks( the one with the guy in a garbage container full of ice water in his garage)
Also with due respect my wife and I truly liked the past ads showing(a dad and his son always talking, joking and getting the point of your ad across to us out here in tv land, good humour, good jokes, very good characters and acting, wonderful scenery, overall, could not wait for the next scene/ad with these two)…now back to the dufus in the garbage can, please….it is obvious to us, you went for the cheapest ad provider
Now. This guy in the garbage can in his garage: Does not remind me Ever of your company, it is "ridiculous "..it is juvenile(the presentation!
You are losing ground with this type of " silliness", that, obviously someone whom you hired thinks we out here would love, DUH, No!
If you return to the original ads that you aired months and months ago, we would remember your name….keep up the dufus silliness…simply turns us off, and we truly forget whom/ what ad are you really tryin to push on an ordinary hockey game nite….my opinion.
JE Grant.
SkipTheDishes
-
Did not receive my food order #377154170
I have tried to speak to 2 different people at SKIPTHEDISHES through the HELP section online and I have no resolution. The call dropped and they never called although they asked for my phone number! Now I cannot reconnect online. it won't let me. There is no other way to contact. I did not receive my food even though it says it was delivered! I"m out $41.67
Desired outcome: Please reimburse my credit card in ful ! I will not be ordering from Skip again.
SkipTheDishes
-
Poor customer support, user is responsible for errors by driver or supplier
I have been a user Skip The Dishes for some time and have enjoyed the convenience and service. Having my meal delivered to my door was a great aid to my life since I have mobility / walking challenges.
I placed an order on Jan 9, 2022 which was not delivered (and not found nearby). When I contacted customer support I was told my missing order missing order will not to be credited. With no previous warning my account was locked from receiving credits. This order was placed with the same delivery instructions as I always have always supplied and the previous orders have been delivered to my door as requested.
This treatment is unacceptable that the customer should be held financially responsible for errors of the delivery driver or even errors in the food orders from the restaurant / supplier.
Credit for the missing order was refused.
SkipTheDishes
-
Expired sauce given for chicken wings
I placed an order on Jan 7 2002 with skip the dishes for pizza pizza in Welland, Ont order number 371342229. I had ordered mild sauce for my chicken wings but I received honey mustard sauce, the best before dat reads 2021 DE 18. I did have some of it before I noticed it was expired and then had to throw away the rest of the wings. I did email pizza pizza but they instructed me to email you as you were the company paid.

Hello,

Thank you for the information. We are very sorry for any inconvenience this may have caused. We do appreciate your feedback and will ensure this is looked into and addressed further with the location involved. We do recommend also reaching out to Skip The Dishes as this order was placed and paid through them.

Regards,
Ciara

Info Info
[email protected]
Desired outcome: I would like a refund for the chicken wings. Also have employees check the sauces that are still in the store for expiry dates.
This review was chosen algorithmically as the most valued customer feedback.
I ordered a Hamburger Steak. Jan 1/22. 369034705. It was burnt and sections of one edge was raw looking, the onions were burnt also The small amount of mashed potatoes had picked up the burnt smell and taste. The meal was not edible I must admit I'm confused as Salisbury House prepared the food. Skip the dishes did a great job. Delivered as requested and...
Read full review of SkipTheDishes
SkipTheDishes
-
Didn't get my order
Driver didn't delivered my order and disappeared with the food I ordered and when contacted support they said they can't do anything about that. But only can give me refund after 10 to 12 days. So what they think is u order food and wait for 40 min not to be delivered and order again to waste money
This review was chosen algorithmically as the most valued customer feedback.
I placed an order for a 4 Whopper family combo, driver was at restaurant for 15 mins with my food before leaving with my order. Driver arrived 15 mins later, when it only takes less than 5 mins to get to my location. Driver buzzes me to let him in. I ask the driver if he is going to bring the order up to my door, he replies yes. 2 mins later I get a...
Read full review of SkipTheDishes
We are here to help
16 years' experience in successful complaint resolution
Each complaint is handled individually by highly qualified experts
Honest and unbiased reviews
Last but not least, all our services are absolutely free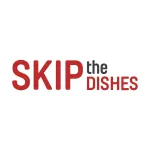 SkipTheDishes contacts
SkipTheDishes representatives

SkipTheDishes

SkipTheDishes