SkipTheDishes complaints
155
SkipTheDishes
-
Driver
The driver of Honda Civic plate number CHZT 097 was inappropriate and asked personal information from my 15 yr old daughter who works at Kelsey's in Georgetown when he was picking up an order. This driver needs to be terminated! A few months ago while working at another job this person has he asked my daughter for her snap information, at that time she was 14. This man is dangerous and should not be around young women.
Desired outcome: Termination
SkipTheDishes
-
Drive interaction
I just witnessed a driver being incredibly aggressive towards someone who simply told him to "have a nice day".

On top of telling the man to "mind his own business", he began walking aggressively towards the car as if he anticipated a physical altercation.

Having witnessed the WHOLE thing, I know for a FACT the man was nothing but kind towards the driver and was met with anger and unnecessary aggression.

Is this the type of driver you want representing your company? Imagine someone were actually RUDE to this man and provoked him? Behaviours like this are a liability.

Keep your customers safe.

This happened in Edmonton, Alberta.
The drivers license plate is: CJC 2462
*see attached photo
SkipTheDishes
-
Wrong order delivery
Hi,
Today I have placed a delivery order for my kids from Mcdonald in Leduc, Canada. After 20 mins wait time the status of my order was it is delivered. I went to check and there was nothing. Maybe the courier guy deliver my order somewhere else. My kids were hungry, I contacted skip the dish customer care. Though they gave me skip credit right away but it added some more time for next order to come to my place.

Customer care said they were trying to contact delivery person but they cant get hold of the person which I think was weired.

They must have a strict check with the courier people as they represents the company.
SkipTheDishes
-
Grand theft delivery
I placed an order which cost $60 and they said it was delivered. When i contacted their "customer support" they claimed it was delivered. When i proded some more, they tried to blame it on GPS and refused me a refund. They then proceeded to block me from further contacting their customer support chat.
This wasnt the first screwup they made, in fact this was the 2nd in just 3 days.
Desired outcome: Punitive damages of at minimum $120 for the combined total of the two orders as well as a letter of apology.
This review was chosen algorithmically as the most valued customer feedback.
From: Natasha Brown Date: Thu, Jun 24, 2021 at 3:19 PM Subject: Re: Your order has been cancelled. To: Skip Team (09:13:45) GShah: Sure, we can cancel this order for you. Your refund will go back to your original method of payment, which may take 5 to 10 business days depending on your financial institution. (09:13:53) Natasha Brown: ok...
Read full review of SkipTheDishes
SkipTheDishes
-
Incomplete Terms of Service re: Refund & Complaints policy.
Date: 06/24/2021
Order Number: 300497452

Order placed through Subway was not what was received. They put completely the wrong ingredients on the sandwich, one of which I am allergic to.

My biggest complaint though is that After I went through the whole system was told "you have had too many complaints and will not be refunded"

After going through your entire terms of service, there is NOTHING that I can see that states this rule. There is also nothing that shows the history of complaints. If you are going to be the main agent between the customer, and the restaurant, you need to be completely clear to the customer what you WILL and WILL NOT provide.
SkipTheDishes
-
SkipTheDishes
Tonight I ordered from the Spaghetti Factory through skip the dishes - the delivery guy called me and I told him he was in the wrong area and finally a neighbor of mine went to see if he could find him and found him a block away in another building area - my neighbor actually ended up delivering my dinner which was barely warm --- back in April or May I placed an order with skip for McDonald's - never did receive my order or my credit of $15.95 - I normally order thru skip the dishes every week or every other week - the last time I ordered the guy left my dinner on my bottom step? With all the issues I have had, I am seriously considering switching to Uber eats as this stuff with Skip is really starting to piss me off! I would at least like my credit for the McDonald's I never received !
SkipTheDishes
-
price
Hello
I am writing in regards to an order that was placed tonight for pizza pizza.
It was placed by my daughter who has a disability. We use skip the dishes all the time atleast 2 times a week or more. Does anyone check orders before they are placed because first of all she did 2 orders to same address so does no one catch that.
98 dollars for 2 xlarge pizza is ridiculous.
We called pizza pizza who was willing to help until they found out we ordered through you
I AM HOPING YOU CAN HELP US WITH THIS ORDER IN SOME WAY
If you cant than we definately will be using uber or door dash in the future

I DONT THINK ANYONE ORDERS A PIZZA FOR 50 DOLLARS EACH
THANK YOU FOR YOUR TIME
order number 294251345

marisa Grande
[email protected]
Desired outcome: REFUND OR CREDIT
SkipTheDishes
-
Deceptive practices and customer support blocks me
After having cancelled a transaction for being charged on the wrong credit card, the cancellation receipt clearly stats that refund to credit card is completed within 5 days. 10 days on, no refund, I contact support they say, no we can't refund you, we will only offer credit and I say I don't want credit, they cut off the chat and refuse to accept any call after that.
This review was chosen algorithmically as the most valued customer feedback.
I placed an order on Wednesday may 5th at 5:13 pm to 33-1880 old boucherie rd. 250-215-2878. 250768-7894 we waited for almost an hour and half when it said the driver was 37 mins away when I first placed the order I checked on line to see what was taking so long. It said that James had already delivered it When I started a chat they said that it would take...
Read full review of SkipTheDishes
SkipTheDishes
-
Complaint
One of your driver in Saint John NB makes $2600 on welfare work for u he is a Syrian he is rude to Canadian people he also clear another $500 working on cabs in the backyard he live over 97 McClearinn blvd I don't think it fair u hired sum 1 like this person his wife name Saddie don't know her husband name but their rude and every thing to sum of their people
SkipTheDishes
-
Unethical behavior
I have a complaint about 1 of your drivers in the Moncton nb area..all I have for a name is Himanshu...was order num277797097..he entered an apartment building to deliver food tonight with out a mask on..he delivered to same address last night and was told by me(apartment manager) that he was not aloowed inside the building without a mask.and the building is clearly marked on both doors with signs...I am looking into reporting him with to proper authorities but I do not have his full name and contact info...I am requesting info from you at this time...if you want to contact me my num is 506 232 9755 thank you
Desired outcome: want his name and contact num
SkipTheDishes
-
Order # 275988180
I ordered food from Zaytoun Kitchen in Toronto the order # 275988180, when I received my delivery the drink was missing, it is not about the money but about the seriousness of the restaurant
Desired outcome: Make sure is not going to happen again
SkipTheDishes
-
Delivery.order
i ordered thai food through the skip the dishes website at 7.45 pm. When the the tracker showed that the driver had not even gone to the restaurant to pick up the food at 8.43, the restaurant said they had no record of skip the dishes ordering anything..it is now 8.50 and we have ordered pizza and are picking it up!I want a refund please. i will never use skip the dishes again.
Karen Arts
Rougecrest drive, Markham
L3P3B6
SkipTheDishes
-
Incompetent driver
April 03/21
#269778079
I ordered my diner from a location 20 minutes from my house. I driver picked up my food and drove 15 minutes in the OPPOSITE direction! He finally realized he was going the wrong way and turned around, by the time my food got here it was soggy and cold. My family's whole meal of $115 was wasted! I'm extremly upset, how hard is it to use a GPS?! There was no contact information for my driver either so I couldn't even call and tell them they were going the wrong way. All I could do was helplessly watch the little car on the map drive farther and farther away from me. I would like a refund on the order as it was inedible, and you make us pre-tip the driver and clearly that was a mistake! From pick up to drop off took 50 minutes!
Desired outcome: full refund
SkipTheDishes
-
Reneged on discount coupon
I got an email message offering a $15 discount if I used the Skip the Dishes within 5 days. So, I ordered a meal from The Works Gourmet burgers today, April 2, using the email link. The total was $35 with the discount applied. However, the credit card they had on file had been compromised so it asked me to add another card, which I did. When I changed the card number it started a new order without the discount using all the previous data EXCEPT the discount.
So now the total was $49. I tried to cancel the order but because all the other data were correct it sped through anyway. I contacted the Skip the Dishes chat support while the order was still being delivered, who said that they could not apply the discount because the order had been processed but added that the $15 discount was still valid for future orders. However, I would not have placed this order without the discount. How hard would it have been to put a $15 credit on my card?
It is only a little thing but the problem is in the programming on their website. It retains some data but not all the data. And, in fairness, they should be responsible.
Thanks for any help you can be.
PS The order number was 269302657
Desired outcome: $15 credit to my credit card
This review was chosen algorithmically as the most valued customer feedback.
My "secure" account was hacked and the scammers changed the default language so I couldn't understand it. They also changed the city, address and phone number. Finally, they placed a huge order in my name. I watched on the app, the little car drive towards this address as I frantically searched the web for Skip's phone number. I finally got a chat going...
Read full review of SkipTheDishes
SkipTheDishes
-
No refund and No food if I asked to cancel order
Order# 266479644
Before placing the order, app shows delivery time of 20-30 mins, so I proceeded to place the order.

As soon as payment was processed, I receive a text saying "we've got a lot on our plate" and delivery time suddenly changes to 48 minutes.

I reached out to chat support requesting cancellation since it had been less than 2 mins since I placed the order.

A rep named 'Obi' joins the chat, acknowledges my request, takes a minute to check status, comes back to chat and says this:

"Since the restaurant has already started preparing the order, you won't get a refund. However if you cancel the order, you won't get the food. What would you like to do?"

That was honestly the most ridiculous - no options given - self-centered - zero accountability - shameless, statement I've ever seen or heard from a business.

I respectfully told Obi that 'forced option' did not make sense to me and that I understood that there was no intention of helping me, present in the conversation.

I got a final response - "Thanks for contacting Skip. Have a great day!"

So who on earth would forfeit their money and still voluntarily choose to not get the food they paid for, because the delivery is going to take Twice as long?

Shame on you Skip. If you ever read this, the least I would expect is a full refund for this order.
Desired outcome: Full Refund for Order# 266479644
The complaint has been investigated and resolved to the customer's satisfaction.
SkipTheDishes has left an official reply on this complaint.
SkipTheDishes
-
service
On March 18th I placed an order for Macdonald and total with delivery was $ 20.07 and today when I checked my bank account your company took
$ 38.54 .I want money back today as my bank will not reverse the charges

Nakia Hughes
403 352 3928
[email protected]

p.s I have proof and to me this is theft and I dont think I will recommend this company to anyone if this not fixed today
Desired outcome: money back
Resolved
The complaint has been investigated and resolved to the customer's satisfaction.
This review was chosen algorithmically as the most valued customer feedback.
Situation: Order Placed 1627MST (Estimate 15 Minutes) o - Driver Wasn't Moving: Started Chat 1635MST - No response from chat, asking if the Driver was Actually On route. o - Opened a Chat with [email protected] at 1746MST - Response at 1820MST - No Further replies as of 1855MST from the Team. o - Driver Called for Directions at 1659MST - A...
Read full review of SkipTheDishes
We are here to help
16 years' experience in successful complaint resolution
Each complaint is handled individually by highly qualified experts
Honest and unbiased reviews
Last but not least, all our services are absolutely free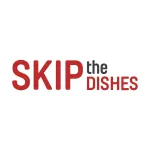 SkipTheDishes contacts
SkipTheDishes representatives

SkipTheDishes

SkipTheDishes