Mr D Food / Mr Delivery complaints
11
This review was chosen algorithmically as the most valued customer feedback.
I ordered food online and paid for it on the app it shows its been delivered and I received nothing I want a full refund
Read full review of Mr D Food / Mr Delivery
Mr D Food / Mr Delivery
-
Food ordered not delivered
DFD108589543 order number, I wont be ordering food again from Mr delivery they are hiring thieves as drivers. I had ordered my food 2min after it was collected, status changed to delivered. I have sent complaint requests but Mr delivery administrators are useless as their drivers.

"Givincio.S (Mr D Food )

Jun 1, 2022, 20:33 GMT+2

Hi Tshepo

Could you please tell us if the driver has eventually found your address and delivered your order or not, as this will help us investigate the matter further?

Kind regards,

Givincio.S"

"Chelsea.S (Support)

Wed, Jun 1, 9:06 PM (2 days ago)

to me

##- Please type your reply above this line -##

Your request (I haven't received my order - DFD108589543) has been updated.

Chelsea.S (Mr D Food )

Jun 1, 2022, 21:06 GMT+2

Hi Tshepo

Thank you for contacting Mr D Food.

We apologize for your recent experience with us.

Kindly confirm if you have successfully received your order yet?

Kind regards,

Chelsea.S"
Desired outcome: Refund on my order
Mr D Food / Mr Delivery
-
Non-delivery
Reference DFD106625400

On the evening of the 19th of May 2022 I placed an order for delivery to my home in Burton Avenue, Pellham, PMB. When the suggested time for delivery had lapsed by 20 minutes I logged a complaint and received a message from Sonke M of the Support Staff saying that I will not receive a refund as the driver logged my delivery as "no one present".

I argued the point as I did not receive a call from the delivery driver, as is the norm, when he/she say they arrived at the complex gate. I rely on this phone call to know when my order has arrived.

Previously I was informed that if the driver cannot get a hold of the customer he is to call the office and they will also try to call the customer. I received absolutely no phone calls.

I paid in advance so it makes no sense that I will not be present to receive my order. This is a ridiculous claim by Mr. Delivery. I contacted some people I know who work for Mr Delivery and they forwarded a circular to me that stated all deliveries to the road I live in needs to be cleared by management prior to orders being taken. Is this why my order was not delivered? Is it incompetence on the part of the driver?

These issues are not my concer, my concern is the money that I paid in advance that needs to be returned to me.

I do not want a MR Delivery credit, I want my money back as I do not trust the service any more.

I had to provide a rushed meal for my elderly mother so that she could take her medication and go to bed. The meal I ordered is the only food she truly enjoys and I had to disappoint her. Not on Mr Delivery.

If I have to get my cellphone records printed and lodge a compaint with the police, I will. However I hope this matter can be resolved amicably and Mr Delivery owns up to their mistake.
Desired outcome: I want my money back
This review was chosen algorithmically as the most valued customer feedback.
It is the second time I am getting bad food from kfc in vereeniging leehouf 1 I am really not happy spend my money and getting this kind of food
Read full review of Mr D Food / Mr Delivery
This review was chosen algorithmically as the most valued customer feedback.
Hi I received my order However the pizza was incorrect I ordered 3 cheese pizza with garlic but received a 3 cheese with pepperoni. Contact Number [protected]
Read full review of Mr D Food / Mr Delivery
Mr D Food / Mr Delivery
-
Pizza
They have Incorrectly delivered our food to the wrong house, which it was accepted. So now we have to sleep in hunger as well as the kids. I'm really upset. [protected] this is the number of the guy that delivered the food. Maybe he did it on purpose because how can u accept food u never ordered.. I'm really disappointed in the service I have received.
Desired outcome: Refund and free pizza
Mr D Food / Mr Delivery
-
Poor delivery time, food cold
My wife ordered food from Macdonald Brackenhurst, Alberton earlier tonight. Tracking the driver from Takelot was quite interesting. Their GPS service is clearly not very advanced and took the driver about 8km futher than the 4.5km it would have been. Needless to say our food arrived cold, and cold fries are not pleasant. Either the driver can't read a map or directions on the GPS is absolute rubbish. This was the last time I used this service from Takealot/Mr Delivery.
Desired outcome: Sort your systems out.
Mr D Food / Mr Delivery
-
Wrong order / staff not replying to emails
I order a chicken burger from mcdonald's.
I got a beef burger instead.
I called mr. D food, they told me to take pictures and send back to them.
I did all that and was told that a new order was issued and no the way.
The driver got here again with the wrong order.
Now I am being ignored and still dont have food to eat for the night.
How pathetic is this?
Desired outcome: NO OUTCOME
Mr D Food / Mr Delivery
-
Service
I ordered food through Mr Delivery in the beginning of December and got the wrong order as well as missing items.
I logged multiple complaints ok and tried calling however Mr D automated system kept dropping the call.

Someone from Mr D emailed me saying they have applied a credit to my credit wallet which did not happen.

I Have been going back and forth with agents until I asked for Mr D's regulator information and that's when the replies went silent. I am tired of this company. It's always a problem and their customer service is appalling. They are operating illegally at this point. They stole my money and don't want to reimburse me. They did not deliver what was agreed upon. They breached contract and don't want to rectify it.

I want to complain to their regulator. I Have emails, proof of their incompetence.
Desired outcome: To be reimbursed Fully for my order, into my bank account. I do not want a credit wallet. I don't plan to purchase anything from Mr D food ever again. DFD43768398. I also still want to complain to their regulator as well.
Mr D Food / Mr Delivery
-
disgusting service
N this month of august on 2 occasions I have had a bad experience with mr d.in fact the level of service or lack there of is shocking to say the least. They are quick to take your money but not very quick to assist when you have problem. On the 2nd of august my food arrived late and was cold. You are apparently supposed to take a photo of the issues you have with your food. However how do you capture cold food or food arriving late on camera? I received an apology that was automated and that was it. I left it. Then last night I ordered food again and when it arrived it was half spilled everywhere in the container the food gets delivered in. I did not take a photo which I should have done so because the driver was so nervous that I didn't want to make him feel worse than he he already did. When I phoned mr d and informed them they gave me a coupon for r15! Is that a joke, what will that cover, the tip maybe? I order very often from them and hardly ever complain. This is the first time actually. I then received an automated apology from them via email after I emailed them. An automated apology is not acceptable. An automated apology is very impersonal and is a way of brushing the person off and not resolving the issue but rather pretending too. I then replied and said it was not acceptable. The virtual waiter then responded and said because I do not have pictures they can't help me. So because I don't have a photo my complaint is not worth resolving. The virtual waiter then had the audacity to try justify such terrible service by persisting with the photo issue and then said I was issued free delivery for my late delivery. I never received anything of the sort. Surely the customer is always right and for a staff member to argue instead of resolving the issue is flabbergasting to say the least. I am appalled by the entire manner in which they operate. Businesses like this should never be allowed to operate and staff members such as (the virtual waiter) shouldn't be in the business of working with people.
We are here to help
16 years' experience in successful complaint resolution
Each complaint is handled individually by highly qualified experts
Honest and unbiased reviews
Last but not least, all our services are absolutely free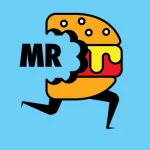 Mr D Food / Mr Delivery contacts