Simple Mobile complaints
31
Simple Mobile
-
Data/service issues
I have been having issues since I started with this company and everything they make it like it's my fault. I have been trying to get my second line fixed with the LTE for the longest I kept calling and troubleshooting and not fixed it I want my money back for my trip cards they was $$82 down the drain smh I'm so upset wi try this company!
Simple Mobile
-
refuse to honor my refund
I purchased a phone on January 8th of 2022 order #45549641. The phone was not to my liking and was unopened, so I called customer service and spoke to someone in the returns department who assured me since it was unopened, I can send it back and get a refund. The package was sent out January 13th and received by their office January 18th. It has been 3-5 business days since they received my returned package and they have still not notified me of my refund being processed or why my package I sent back is not open. When I sent it first class mail and had it signed upon delivery to their mail room as proof, they received it at the correct address I was given to return the phone.
Desired outcome: I would like my refund
Simple Mobile
-
Service Plan ID invalid
I purchased a Serice plan PIN and sim card at a Dollar General Store on 1/7/2022 around 6:52 PM. I went home to simple mobile's website to activate the sim and re-up minutes using my email address and created an account PIN Confirmation page said that everything went through but I did not receive my new telephone number it said phone number Pending. I restarted my phone and attempted to make a call and no service. I contacted a rep via chat whose name was Richmond, He was not able to resolve the issue and said that another rep would call back but never did. I called customer service on 1/8/2022 and the rep said she could not pull up an account using a sim number because there was no account pin established. I created the account in order to activate the sim and plan PIN. So, there was nothing she could do to troubleshoot the phone. I basically wasted $30 for no service.
Desired outcome: Refund or issue resolved
Simple Mobile
-
Refund/Ripoff company/DO NOT USE!
I purchased a phone for my son on 06/2021. After the $50 plan was due for a Re-up. On 07/2021, My son's father went through the Simple Mobile App and chose the $25 plan just to get him by. Well, no re-up ever happened. By the 13th of July. I called to see what the problem was . Well their system sent the payment to a completely different number. They told me the phone would be in service with in the hour. That I should turn off and on the phone and it would be just fine. HA! joke was on me! I called back the next day and they told me to do it again, so I did. After the 4th attempt. I informed the operator that I will just be taking my service elsewhere. She said ok and l would not have any problems porting over the number to a new company. Again, joke was on me! Simple Mobile deactivated the number before I had time to post it over that same night! Now when I called to get a refund for the re-up payment made on 7/03/2021 . They clam they can't find any information on the account. Funny cause I was able to pull it all up while still speaking to them. Not even a manager would help me. SMMFH! WORST PHONE COMPANY EVER!
This review was chosen algorithmically as the most valued customer feedback.
On July 1srt 2021, Simple mobile suspended my two phones services stated that it is for no payment when the account is link with my debit card and automatic payment for more than two years. after calling the customer service to express my disappointment because I was penalize, my two numbers were disactivate and my family plan cancelled Forcing me to pay...
Read full review of Simple Mobile
Simple Mobile
-
Privacy Rights violated
My phone was turned off and my number was not working. I was violated by law and rules and regulations of your company regarding the improper notification they turned off my phone illegally when addressed the company they didn't have no answer to why it was turned off and my number taken. I'm in the process of being appointed a lawyer in pursue the complaint and a suit Will be filed against your company my number is 2019822190 and no longer available for my account and I have no idea how a phone company has the rights to deactivate someone device without probable cause
Simple Mobile
-
Phone replacement
Working in 4TH PERSON since 8a. Its 853a now. Been on site since 6 a trying to buy replacement for 3yr old phone. Cheaper phones required buying plan but i already have one. NOT ONE PERSON yet gets that the bundle should be waived for current customer OR plan purchase with phone should be added as credit to next bill cycle. And why dont they have any noise filters or cubicle walls? Had to give my info 4 times unless rep was just f'ing with me. Finally get sales on line, gave card info to buy phone and he says his system is having issues. I tell him close his screen don't try rerunning it. If it processed great if not im moving on. The UTTER RIDICULOUSNESS!
Desired outcome: A phone with more space for apps!
This review was chosen algorithmically as the most valued customer feedback.
I'm complaining as I did before a few times personally by phone to a few simple mobile operators about hearing person's on my phone which is a violation of privacy. Other than that I get good service on my phone. Simple mobile is as I understand due to reading on your company page an affiliate of tracfone. I don't know specifically if it tracks people a...
Read full review of Simple Mobile
Simple Mobile
-
Online fraudulent order
I was charged on March 1$171.19 for a purchase online. It was made at 8 that morning according to the simple mobile rep . I had my card in my possession so I knew nobody had also this is a new card issued from my bank. They couldn't provide no information to the online order accept that it was a purchase using my debit card. The phone came 2 days later I called them again after I started dispute with my bank and the day order came to my house. They refused to give me a shipping label to return item bc the one that was attached was cut off from the parts with important information for delivery. The whole time during this process they refused to give me Information teguarding the charge like the email that was used to confirm the fraudulent charge made with my card. No confirmation email for an online order was sent to my email which they say is connected to my order . I think that's fraudulent and I'm seeking recovery and proper response about this situation.
Simple Mobile
-
Ordering online
I paid for a samsung galaxy a01 on thursday nov. 26th at 10:15 am it easy $32.09 after tax.. It charged my card but now simple mobile is claiming the order does not exist even though it shows up on my debit charges... I am a loyal lifetime simple mobile customer but after this i'm switching phone companies because now i'm out the $32 I paid for the phone! I tried to get them to look it up by card number, email, address and still nothing. All they can find is an order from 2019.. Can we please figure this out and it the charge on my card isn't simple mobile then there is a problem because I went through my actual account signed in on simple mobile with my rewards and everything when I ordered the phone on sale for black friday.
Simple Mobile
-
phone plan
I been try get help with my phone and try find out about my mins they try say my phone bill is way over due if the last pay min was February 23, 2020 the $25 plan how is my bill over due and the customer service lady said it's on 30days tell my how is it been 30day and I put mins in there January 9 by debit card and it was stolen that month we just got it back I chatted wit the online chat team and they say one thing then they tell me there only sells customer support then they want to transfer me to customer support care rep then they can't transfer the chat cause high chat volumes I'm very in happy with simple mobile I'm being cheated out of mins and getting the run around they not keep records of there calls or nothing
This review was chosen algorithmically as the most valued customer feedback.
Hi i am so mad with simple mobile. I call them about unauthorized charges and they keep telling me that they dont have my card number on file as ever giving them a payment of any sort. I already disputed 3 charges with my bank but they want me to dispute the last charge on my own but i keep going in circles with the darn customer service people! I tried to...
Read full review of Simple Mobile
This review was chosen algorithmically as the most valued customer feedback.
On 11/10/2018 I called in reference to my voicemail not working.although the voicemail was fixed it took 4 days to resolve the issue. During those 4 days I had to use email to retrieve messages that I should have been able to retreive using my voicemail, which caused me to use up my data a lot faster than I normally would have used it...I was assured by...
Read full review of Simple Mobile
Simple Mobile
-
product & staff
This Whole Entire business needs to be SHUT DOWN. Its nothing but a scam! They even lie and pretend to be the manager/supervisor, when its just the same person who answer the first time. They must really suck to have to pretend to be something they are not! The service is HORRIBLE! I spoke too so many "supervisors" who said they put the GB's for my data on my phone. Said to turn it off, then turn it back on, it still never worked. I told the "supervisor" that another "supervisor" said it was done, he said she lied! I asked him if they all are liars, because I was told the same thing several times, and HE SAID YES! This just goes to show you none of them knows how to do their jobs and should be fired! THIS BUSINESS IS A SCAM! DO NOT BUY OR PURCHASE ANYYHING FROM THIS "COMPANY" THEY SHOULD BE OUT OF BUSINESS!
This review was chosen algorithmically as the most valued customer feedback.
Hi, I had ordered one MI NOTE-5 Pro mobile phone but almost more than 48 hours have passed but nigher cell phone received nor my payment of 1666/-rs So kindly support to confirm with urgency and update why its not fixed. i need immediate status with resolution to avoid further...
Read full review of Simple Mobile
This review was chosen algorithmically as the most valued customer feedback.
So I went to get a service at simple mobile store in 2495 roll dr, San Diego, Ca 92154 in August 16, 2018 I took 2 Samsung's j7 phones from metro pcs I told her I wanted a service, she asked if there blocked I said idk and she told me go to Tijuana, mx to get them unblocked they'll charge you 300 pesos. by that time she already had charge me 87 dollars for...
Read full review of Simple Mobile
This review was chosen algorithmically as the most valued customer feedback.
At first it wasn't too bad. The main problem was after my 4GB ran out, they didn't just slow me down, they weakened their signal to me. I couldn't even think about watching a 3 minute YouTube video without having to wait on it to buffer. After the data ran out, there wasn't any 30 second videos. It was so slow all it did was time out. So I got used to that...
Read full review of Simple Mobile
Simple Mobile
-
Service plan is a ripoff
Simple Mobile is a ripp-off if you are smart person you would not get serviceactivate your cellphone with simple mobile .. My first time dealing with the service I got the $55 plan for 10gigabytes of fast high speed (4g LTE) data for 1 month, , and i was only at 6gigabytes they shut-off my high-speed data.. The second-time around with simplemobile, , i got the the unlimited-data-no limit 4g LTE for $60, , , and 5days later my service shutdown again, , , Called customer service and they say i was using too much data even though that is what i paid for.. This happend Sept. 2015... Simplemobile will say it is nothing they can do for you, , except wait for next month pay $60 again, , And simplemobile will restore your service... I was only 5 days into the service out of a month (means wait 25 days pay them again for them to do the samething) This company are Liars, , they will take you money shutdown your service before it ends and until you pay them again...the worst cellphone service i ever dealt with...
This review was chosen algorithmically as the most valued customer feedback.
Simple Mobile bad!!. Bought a wrong $60 mobile broad band pin redeem to my cellphone plan (surprising it still go thru, even the wrong pin). Call the customer service, they said that they can not convert it to the $60 talk, text, internet plan. They force me to buy another $60 pin and pocket the other $60 without giving refund or exchange. Be careful with this company. What the rip off!!
Read full review of Simple Mobile
This review was chosen algorithmically as the most valued customer feedback.
I paid my bill and 30 minutes later my data and messaging stopped working. I called customer service and after 10 minutes, they hung up. I called back and was on the phone with them wasting my time for over 1 hour and they still did not fix my service. They will waste your time before they allow you to speak with a manager. Their call center is in India and...
Read full review of Simple Mobile
We are here to help
16 years' experience in successful complaint resolution
Each complaint is handled individually by highly qualified experts
Honest and unbiased reviews
Last but not least, all our services are absolutely free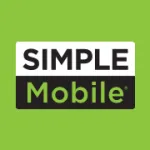 Simple Mobile contacts