Rotech Healthcare Customer Care Service

Rotech Healthcare Inc.

3600 Vineland Road, Suite 114
Orlando
Florida
United States - 32811-6460

Customer Support Phone Numbers
Rotech Healthcare Complaints & Reviews
Never use this place! After being put off numerous times for a cpap machine(either because their respiratory therapist was on vacation, for some reason they could not schedule a future appointment for the therapist and I was not available around Labor Day ) then when I was finally...
I received a bill for 141.74, my account number 0116-0061278, My wife retired so my insurance changed, to Medigold. I called June 6 I believe, and Hook's Oxygen my provider for years said that they don't work with Medigold, I called billing questions at 866-418-2772 because I fill I...
My sleep physician, dr sklar, of consultants in sleep and pulmonary medicine, farmington hills, mi, ordered a new, different mask for me to try because I have a problem with my current one. a few days later a box arrived containing these unordered items: a hose (not heated), a water...
Cancelled my cpap supply after waiting for over 1 month for the order to be filled. I found the cpap items I need on amazon at a reasonable cost and no longer need to endure the bureaucratic process between rotech and my health care provider, tri-care (United healthcare) to procure the...
I dealt with Rotech through our local CP02 company. I was assured that I would get my supplies routinely which did not happen. I got fed up with the unprofessionalism of this company and complained to my physician. He then set me up with another company which is 100% professional...
I received explanation of benefits statements for my uncle totalling over $7000 for claims submitted by rotech on behalf on arrowhealth medical supply in bloomington, mn. Problem is that the service dates were in 2010 and 2011 and my uncle died in 2007. When I called rotech, all I was told...
For the past 11 years my wife has used c-pap remstar medical equipment for her sleep apnea condition. according to medicare guidelines two (2) #tcf-145 cpap microfilters per month are to be issued to the user by the provider. during the past two weeks we were informed by major medical, a...
Recently Discussed Complaints
Consumer Tips & Tricks
Worst rating
Subjects of Wide Speculation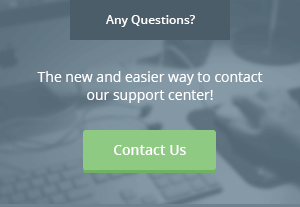 Latest News & Stories
Stay Away
Latest Questions
Latest Groups
Today's Mess-Up Photo