Britannia Hotels Ltd complaints
35
This review was chosen algorithmically as the most valued customer feedback.
Miss Natalie Hunt Natalie Hunt Attachments 24 May 2022, 12:56 to res714 Hi, I would like to make a complaint. I booked the 2 rooms on 21 March 2022 along with parking for the duration of 4th May - to 19th May for 2 cars and a night stay on the 18th -19th may. Which I paid for on the day and the money left my partners account on the 23rd March...
Read full review of Britannia Hotels Ltd
Britannia Hotels Ltd
-
State of my room
I paid £238.00 for a 4 night stay at your Hotel and spa in wilmslow. i was given room 216. The shower had no curtain and there wasn't any toilet roll. I asked at reception and they gave me 2 toilet rolls and a shower curtain to fit myself. On turning out the bed the sheets were stained and i noticed a couple of black dots on the bed, when i went to brush them off they "jumped" I complained again at reception and they gave me another room which was a honeymoon suite which was clean but when i went to use the toilet there was a used condom in the toilet bowl.This was all on the 13th June 2022. I left the hotel on 14th June 2022 after speaking to reception again asking for a refund, he gave me an Email address. I have Emailed them 3 times today but have not had a reply.I need the refund to pay for alternative accommodation.
Desired outcome: Refund of my money
This review was chosen algorithmically as the most valued customer feedback.
Dear Sirs, RE: Stay at the above hotel from 20th May to 27th May 2022 I do not know where to begin. On the night we actually checked in we were given room 112 for our 7 day stay. The room had dried vomit on the carpet and snot smeared all over the headboard, so your Covid cleanliness claims are instantly shot, the TV didn't work and there were no coat...
Read full review of Britannia Hotels Ltd
This review was chosen algorithmically as the most valued customer feedback.
Dear Britannia, I feel it would be inappropriate not to raise my disappointment as shared with trip advisor without sharing with you. Having just returned from a weekend at the Bath Royal & Spa Bournemouth, which was marketed as a B&B Dinner special, travelling down from Bristol. Our initial impression was the current queen's - deceased mother may have...
Read full review of Britannia Hotels Ltd
Britannia Hotels Ltd
-
Refusal of refund paid for upgrade at the Grand Hotel, Scarborough due to bereavement
My son bought my husband and I a Red Letter Day voucher for Christmas and we booked The Grand Hotel, Scarborough with the voucher for 19th May and my husband personally paid for an upgrade at the Hotel. Unfortunately my husbands brother died and his funeral has coincided with this date so I telephoned the Hotel to ask if we could change the booking. As it was a voucher they said they were unable to help.

On contacting Red Letter Day, they contacted the Hotel who refused to cancel the booking and refused to refund the personally paid upgrade. Red Letter Day have refunded the voucher amount due to the unforeseen bereavement but cannot help with the personally paid upgrade.

Neither my son nor my husband has money to throw away and on top of this very sad time it has not helped to be treated in this way. Is there any way the upgrade amount can be refunded to try and help lighten the load?

[email protected]
Desired outcome: Refund of upgrade.
Britannia Hotels Ltd
-
Britannia Airport Hotel , Manchester
Booked 2 night dinner bed and breakfast at £244.

When I arrived at 4pm - no I couldn't check in earlier - I was told dinner wasn't available due to a wedding party being in but I could order a bar meal and the restaurant would be open the next night. Ok I thought these things happen but I was surprised a big hotel couldn't cope with a wedding and it's normal guests ! We were like 2nd class guests.

Breakfast was 7-930 all wkd - no later than mid week ! Again surprised.

Second night was confirmed by restaurant manager that dinner was there and was a carvery as usual. Checked at lunchtime - same story. Checked again at teatime and told no it's always bar meals on wkd and the wedding party only was having restaurant type menus ! Tried to complain but no one was interested - no point having a go at receptionist.

On top of that check out is 10am !

In the room - lighting appalling….only 2beside lights for whole room and only one of those by bed. TV u need a telescope to watch ! Curtains that don't shut… used pegs to clip them shut…..phone didn't work….bath plug didn't stop water draining out !

I have honestly stayed in Travelodges and the like that cost half what this cost where I didn't experience so much wrong with room. No one interested. I certainly won't use this hotel again and would have reservations abt using Britannia Hotels ever again. Not cheap but very cheap service and room condition. Def wouldn't recommend

Oh and room cards had to be reset at least a dozen times during the stay.

One excuse given was the restaurant was shut for dinner due to covid restrictions - but it could cope with full breakfasts and a wedding party !
Britannia Hotels Ltd
-
Room 2002 the grand hotel Scarborough
Good afternoon

We stayed at the grand hotel in Scarborough on the 25th of February 2022

We stayed in room 2002

My sister had a bath in the jacuzzi on the morning of the 26th.

We didn't realise, until it was too late that there was no filter on the inlet and it sucked her hand in, scraping the skin off. It looked fairly innocuous at first but since then looks quite nasty.

The inlet had a lot of pull and could have taken a young ones arm off. (I'm not kidding, it was a strong pull)

We didn't report it at the time as it didn't look too bad.

We haven't reported it since as our mum has sadly passed away and we have been dealing with that.

I rang reception this morning to tell them. I'd hate for someone else to be injured.

Our booking ref was 221612309.

I attach a couple of pictures. And look forward to hearing from you.

Kind regards
Britannia Hotels Ltd
-
The hotel service and amenities
My partner and I booked a room for a few nights the first room we went in the toilet was blocked and stunk the hotel room out of shit. I went and asked to be move we got relocated then when we got into the new room bearing in mind we had spent 2 nights here I'd asked for fresh bedding considering we had another 2 nights booked I was told no the TV was not working the room was cold we had no clean towels provided no tea coffees or sugar I even had to buy my own toilet roll. We still have another night but feel the amount we have paid for this room is way over priced. Blocked toilet no fresh bedding & towels no tissue no condiments and no tv
Desired outcome: I'd like a partial refund as this is absolutely beyond me I come away for a break and it's been nothing but stress moving rooms no TV toilet overflowing with urine and shit
Britannia Hotels Ltd
-
Hotel Cavandish Eastbourne Booking Ref: 221163605
My mother who is 80 and I stayed at this hotel last Thursday 10th February and we had an appalling stay. The hotel is currently being used for migrants and the quality of service has degraded immensely. I did speak to a manager during my stay to complain but basically was told that his staff didn't have adequate time for (paying) guests due to the amount of work they needed to do to support the migrants. We are not anti-migrants, however if we pay full price to stay at a hotel we expect normal service. There were lots of signs saying that the service was degraded due to COVID, why is this not reflected on the website, if I had known I would have booked somewhere else. Here are my complaints, an hour to check in as we were ignored completely in reception, the room was filthy, dirty duvets, towels, carpets, bathroom didn't look like it had been cleaned in weeks. We didn't use the bathroom, we went straight to our show and used them there. Also the bar/food options were closed all afternoon, why is this not on the website? I would have chosen elsewhere if I had known. We didn't arrive until 4pm and because of the hour it took to check in it was too late to cancel and go elsewhere. My mother being 80 didn't want to go out in the very cold weather so I went and got some sandwiches and refreshments but got told off by a lady when I returned to the hotel saying it wasn't allowed. So we took the food to the show before this we asked for help to get a taxi and got told to go outside and find one ourselves. When we got back from the show the bar was open but we were approached by the migrants asking us to sit with them and asking us if we had some cash to spare. We went to bed instead of having a drink, so again facilities not used. During the note the room was absolutely freezing and because the duvets were so small we couldn't keep warm so got fully dressed. After an awful night we went to see what breakfast was like, but not being too hopeful. We were right. None of the hot food was covered and due to limited servings tools the other guests were helping themselves by hand (COVID!). During the whole stay not one person had a mask on (even staff) and it was so crowded. This hotel has been a favourite one for many of our family and friends for years but we have no intention of ever visiting again we will make this known to others. we have written several bad reviews about the hotel and the service is doing nothing for Eastbourne Tourism so we will alert the council and the local press. Terrible, I demand a full refund!

[email protected] 07856 069035
Desired outcome: Full refund
This review was chosen algorithmically as the most valued customer feedback.
11th February 2022 at 7pm Me and my partner booked a double room with breakfast for an early valentines away from the kids and just to have some us time. We got to the hotel around 7pm checked in at reception no manners or even a polite greeting hello ... We were told our room number 23 and left us to find it, by the time we found it we entered a room...
Read full review of Britannia Hotels Ltd
Britannia Hotels Ltd
-
Britannia Hotel at Newcastle Airport
we had booked a double room back in 2019,which had to be rescheduled because of covid.

we are now able to use the room I've sent 2 emails to newcastle hotel asking for some details but no reply this is £90 we have paid and i cant afford to lose it.

Ibelieve it was around may 2019 we booked, i cant be exact as i lost all my data from my phone.

The hotel will have records of our booking and tge payment.
Desired outcome: would just like to have our room so we can stay overnight in the near future
Britannia Hotels Ltd
-
Accessible Bathrooms
Booking ref RWS10577177.
I booked two "Courtyard" room for myself and my mother under the booking ref above. After booking the rooms on-line I called the Britannia main telephone number to ask whether the rooms I had booked had accessible bathrooms. I was advised by the lady on the phone that the "courtyard" rooms I had booked were, indeed, accessible and that they would have either wet rooms or shower cubicles. My mother is badly disabled and cannot manage a bath.

On checking-in at the hotel, I again checked with the nice young lady who served me, and she advised that there were no accessible bathrooms in the WHOLE hotel! Myself and my mother were most distraught about this, particularly because I had taken the time to check about accessibility on the day I had made the booking. The young lady was most apologetic but could not help in any way.

I would like someone to contact me about this complaint as it should be very clear at time of booking that there are no accessible bathrooms in this hotel, and also the call centre who took my call should be aware that there are no accessible bathrooms. Finally, I think it is an absolute disgrace that, in this day and age, you do not have one single room with a wet room or shower cubicle in the whole hotel!

I would like to receive some form of compensation for the distress that was caused - my poor mother had to try and stand at a sink in her bathroom and wash herself, which proved very difficult, for the duration of our stay.

I look forward to hearing from someone regarding this matter.
Desired outcome: compensation
This review was chosen algorithmically as the most valued customer feedback.
Whom it may concern, I stayed here on New Years Eve for New Years. It started off pleasant, but ended very badly, at early hours or the morning me and my family was struck by the fire alarm going off, my wife who is disabled, and my son who has autism was in pieces, there was no staff around to attend or advise what had happened. It took my wife 40...
Read full review of Britannia Hotels Ltd
Britannia Hotels Ltd
-
Christmas period stay
I have previously contacted you via our christmas 2021 stay at the north stafford hotel..this was a 3 day booking for 2 rooms 24/25/26th dec..this was a shambles..no food on the 24th was only told bar food which they was only us and food disgusting ! No one else was at this hotel apart from being used for down and outs over the christmas..not acceptable we paid good money for a christmas /60 th birthday..totally ruined..we was informed they was NO christmas venue breakfast, lunch etc..we checked out on 25th xmas day to find other accomadation and travelled hour and 30 to bosworth hall where we çhecked in and paid again..not acceptable ! Cost us money and petrol inconvience ..disgusting that the manager at stafford was rude and didnt care they had spoilt our birthday christmas stay ! Plus the fact we had pantomine tickets for stafford that we didnt attend as hour and half away at bosworth..everything was planned around the stay at stafford..Either something is compensated or im taking it further to a claims court..this is the 2nd complaint i have lodged with no response..Angela mansbridge 07840010096
Desired outcome: Refund and compensation for inconvience for stay,pantomine,petrol etcof 3 days ruined
This review was chosen algorithmically as the most valued customer feedback.
We stayed at the grand burstin hotel folkestone for the new year 31st Dec -2nd Jan Double executive room full board. When we got to our room we looked around only to find Pubic hairs all over the loo dirt along the bottom of the bath panel and black hairs all over the mirror and sink sticky carpet and NO pressure in the hot water tap on the bath we tryed...
Read full review of Britannia Hotels Ltd
Britannia Hotels Ltd
-
Mold in the room
mum has a lung condition and there was mold all over the windows and smells of mold, she now has a chest infection, I won't say Its from there as I don't know but I'm pretty sure it didn't help ... 

I don't want to pay a discounted rate as I don't think after that stay I should have to pay anything and it would be a miracle for me to want to stay again.  We nearly didn't stay that night .. I was just about to write feedback on booking .com but wanted to give you the opportunity to see and hear what happened. 
The food was supposed to be from 4 they wasn't doing it till 6 . We had to ask for them to do something, finally we get food . The manager was nice the chef was nice and the mn in the gym was lovely.

These images are of the room this is appalling and I refrained from adding them to booking .com but don't see how this fits health and safety ..
Desired outcome: My money back
This review was chosen algorithmically as the most valued customer feedback.
On 30 October I stayed at the Grand Hotel Blackpool just for one night, no breakfast included £200 2 adults and a one year old. 2 single beds and a sofa bed. checked in 4:30pm room 751 got into the room wasn't that great considering 4 star and £200 for one night. tried to put heating on, didn't work, called to reception on the way of going out for food no...
Read full review of Britannia Hotels Ltd
Britannia Hotels Ltd
-
I am wanting to make a formal complaint in regards to the Grand Hotel in LLandudno
on the 5th November, Friday, we booked into our rooms (112b and 116) Booking Ref: 2252589573. Our booking was for 2 evenings including breakfast. At reception we were given our keys to entre the rooms, which didn't work.. I had to take 4 trips, running up and downstairs using numerous cards before gaining access to our rooms. This seemed to be an on-going with issue with many residents over the weekend.

When i entered the room, the first thing i noticed was the terrible stains on the carpet (please see photos attached), the bedding had, which appeared to have blood stains on them, there was no chair, the bed was rock hard, the furniture was tired, worn and broken, the sink in the bathroom was coming away from the basin and had tape wrapped round it, the doors were filthy and hadn't been cleaned, the balcony hadn't been cleaned and tiles in the bathroom was a mishmash of different tiles. The floors and bumps and lumps all over them and the creaking on the floors when you walked about the room was unbelievable !

I went to reception to make a complaint, and I waited over an hour for someone to come to my room to inspect it and also bring a chair and mattress toppers but no one came, so i went back down stairs and spoke to reception, who told me the they were really busy and had a lot of jobs to do. I informed them, i'd had spinal surgery and on medication and would really need this rectifying by the time i got back. She reassured me the room would be sorted and apologised.

I left the hotel at 5.35pm and returned at 9pm. I was in a lot of pain with my neck and just wanted to take my medication and get in bed. I went to my room and still no one had been, so i went back downstairs to see reception. The gentleman on reception was very apologetic and assisted me straight away. At roughly 11.15pm the noise coming from next door was unbearable. They were playing music, singing, their door was constantly knocking and slamming shut and it sounded like they were having a party in there. I went downstairs and complained to reception and was informed someone would speak with them. I waited 15 minutes and no one came up, so i had to knock on and politely ask the to keep their noise down.

The day we went for breakfast, the food was lovely. It would have been nice for staff to say 'good morning' at the very least but we got nothing, other than being asked what room we were in on entering the restaurant. I thought it was quite rude and there was no customer service going on here..

Later on, we went to the bar for a drink. We were informed the card machine was broke and we had to pay for drinks at reception when ordering at the bar. I spoke with the manager and asked if we could just open a tab, as it was inconvenient having to keep getting up and down to go to reception every time and he said no, it wasn't something they do. They didn't even offer a service where someone came round and took your drink order and cash to reception for you. We asked about the evening entertainment and was informed we would need to buy a red band if we wanted to go downstairs at an additional cost. This was not stipulated on the website. The entertainment was shocking, he was not a professional singer and i actually felt very sorry for him, especially when people started leaving and we did too.

I went to reception to inform them that no one had been to clean my room, change the bedding and i needed my wet bath towels removing and my bin emptying and they told me they don't attend to your room until you've checked out. I asked them what i should do with my towels and bin and i didn't get an answer, so i went upstairs and left them outside my room.

I got to my room for 9.30pm and tried to settle down for the evening. At apox 12.10am the noise from the room on my opposite side kept me awake until gone 2am. I didn't see the point in making any further complaints and i was in a lot of pain in my neck.

When i woke up, i was absolutely shattered. I couldn't wait to get home. I went there for a stress free break to relax and enjoy the peace. This has to be the worse experience I've ever had when taking a break anywhere. I'm really disappointed and expected much more. We paid £168 each for 2 nights, which wasn't a good experience. When i arrived home, i was so tired, i got in bed and slept for 6 hours, i don't feel like i even went away anywhere.
Desired outcome: I would like this to be resolved as soon as possible. I would either like a refund or to be accommodated at another hotel for 2 nights
I feel really disappointed and let down as a consumer. I expected more from a well established hotel
This review was chosen algorithmically as the most valued customer feedback.
good afternoon, i recently stayed at your manchester airport &inn establishment, from the 29th october 2021- 31st october 2021, room 139. reserved through booking.com under josh goldspink. so firstly, i paid £178 for a family room and got 1 double bed and a pull out sofa, to me that isnt a family room, it should have had 2 double beds at least, not a pull...
Read full review of Britannia Hotels Ltd
Britannia Hotels Ltd
-
Norbreck Hotel Blackpool
FAO General Manager

Letter of Official Complaint

I booked 2 nights away at the Norbreck Castle Hotel from Monday 25th October. I explained that I was disabled and without a sympathy vote that it was my first holiday with my 13 year old twins. It was my first holiday since learning to walk following waking up paralysed 3 years and I wanted to look at upgrading. I spoke direct to your hotel but as it was booked through laterooms I was advised I'd have to speak with them. When I called, they said that to be honest I had the best room available already, great, so I thought.

On arrival we were allocated room 149, as soon as we walked in the stench was awful and on investigation there were curry containers in the drawers, shot glasses and plastic glasses behind the armchairs. There were Haribo sweets under the chairs and chest drawers (photos are attached). The room was in a very bad state of repair, the drawer was off the Chester drawers and just placed on top - definite health & safety issue. Radiator was falling apart. Muck on Reception sign.

It was disgusting.

I called down to Reception to explain and requested to move rooms I was told this was not possible over the phone so I would need to go back down to Reception.
Usually this would not be a problem but as the only adult in the party it had to be me and as mentioned previously, I am dependant on walking aids. I went to show the lady on Reception the pictures she was not in the slightest interested and just gave me another room key for 788. This was significantly better, definetly newer refurbed, so why this was not our first offer I am unsure? I would have expected an offer to assist in transporting our bags, as the Norbreck was at fault, but I never even received an apology. Again, as the only adult, it was down to myself to do 2 round trips from one room to another with my walking aid and they were not close.

Once in the room and settled we decided to have a shower - no towels! I called down to Reception and requested housekeeping bring them up as their error but again I was told OI had to come and collect them, now the new room was further away from Reception so again being disabled I was far from impressed. Then we discovered no toilet roll, I was no way going to call the miserable desk again, so my twins went and bought some from the local shop at our expense.

There were no toiletries, and the hairdresser was faulty.

The lack of customer service is dismal I have never ever experienced anything so bad in my life - it did not give my holiday the start I wanted. I spent the first 3 hours
just sorting rooms out and my legs were extremely tired and painful, so we cancelled our meal out as I had to rest up.

I was not the only person at Reception complaining, in fact one visitor described it worse than a prison camp and the staff were like zombies.

This experience tarnished my holiday, and I am deeply upset.

I expect a response within 7 working days.

Lisa Coulson
Desired outcome: Offer of compensation for disastrous holiday
We are here to help
16 years' experience in successful complaint resolution
Each complaint is handled individually by highly qualified experts
Honest and unbiased reviews
Last but not least, all our services are absolutely free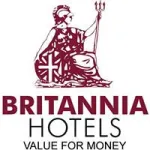 Britannia Hotels Ltd contacts