Portfolio Recovery Associates complaints
104
Portfolio Recovery Associates
-
Collection - fyi warring
I was contacted by Portfolio Recovery Associates about an account that I was delinquent in. Instead of paying PRA, I sent the full amount to the original creditor.
A few months later, A representative from PRA basically cussed me out saying that I was taking food from his kids and the state I lived in was nothing but a a bunch of low life crooks. He said that because I paid the company direct, that he did not receive his compensation. At the time, I was a single parent of two, working three jobs, and no child support coming in. I took it personal.
Desired outcome: FYI to others
Portfolio Recovery Associates
-
They say I owe $4,262.93
They keep sending mail showing I owe $4, 262.93 and asking for payment. They have never outlined what this is for. I do not have any debts owing this amount of money They suggested I pay through www.PRApay.com. To sign in they ask for SS# which I never give out.
I want them to stop harassing me cause I owe them NOTHING. Please help me to get them to discontinue this crazy theory of me owing money I know I'm not responsible for.
Desired outcome: Stop harassing me and/or itemize how they arrived at 4,262.93. I do not owe anyone this amount of money
Portfolio Recovery Associates
-
Constant calling from numbers from different states
PortfolioRec calls at least once a day and sometimes more. One time at 7am in the morning. I keep blocking the numbers. Then they call from a different number from a different states. Another sign they are a scam/robo call.

I don't answer the calls. I usually do not give out my cell phone number so I know they are scam calls.

937-381-1767
317-785-2078

There are more numbers.
Desired outcome: To stop calling
Portfolio Recovery Associates
-
harassing and numerous phone calls
Receive as many as four calls a day from this company. They never leave a message, and call as early as 7 A.M. and as late as 10 P.M. even on Sunday. I have tried to block their number(s) but they have too many numbers to successfully block their calls. We have no debt that has not already run past the seven year collection rule, yet they continue to call. Their calling practices are interfering with our sleep and causing added stress within our daily life. Last call 1-312-386-7439 less than a half hour ago.other numbers: 1-208-605-3697/ 1-585-431-5136
Portfolio Recovery Associates
-
business practices... sued after entering into pay arrange
Technically they claim they did not lie to me about no further legal proceedings, because of the dates... they filed suit on 1/19/2017... payment agreement on 1/25/2017 & assured no legal action/further action would be taken if I followed the agreement, I had nothing to worry about... 1st monthly payment made 2/27/2017, then they told me the judgement was issued 4/27/2017... they claim a loophole because they filed suit 6 days before the agreement... and 'it wasn't yet visible in the system... and they took no additional legal action after that & up till now since making payments as agreed on...
I entered into a payment agreement with portfolio recovery for a previous debt. Then during the phone conversation setting up the payment arrangement I specifically asked whether I had anything else to worry about as long as I held up my end of the deal I was assured I did not that no further action would be taken. Then after starting making the auto payments at some point I come home to discover legal documents that I was being sued by portfolio for this debt that I had a payment agreement 4 and was making payments as agreed upon. I Immediately contacted portfolio to find out what the deal was. TheyInformed me that the suit had already been filed prior to the Payment arrangement agreement. They said I had nothing to worry about as long as I continued to make my payments as agreed upon. But that if I did not do so then it would go back to a judgment status.I am waiting for them to send me copies of paperwork that 1st they said I had never sent to them which was actually the written hard copy of the payment agreement that use wording including judgment which I believed apparently that I was only agreeing to the amount of the debt but now they are saying that what I signed says that I was Agreeing to a legal judgment which apparently in titled them to put report report this as a civil judgment on my credit history.When I spoke to portfolio once again to day different people say totally opposite things about the same thing then back track or backpedal by saying they misspoke when I ask them a question to clarify something or I challenge them there's a long pause and then they try to redirect or transfer me to somebody else. I was told by one person in the legal department that 1st it was not a judgment that it Was just in legal suit status... there was no cause # for a legal judgement where previously he had told me a judgement had been awarded... 3 months after the payment agreement... when I challenged him on this he did not seem to have anything to say... long silent pause then tries to redirect by talking about the $$$ of the debt... this happened multiple times... each time I told him I was not disputing the $ of the debt, just how I was lied to or mislead & their business practices... and I would get transferred. He claimed that he had no idea while it was reporting as a 'civil judgement' when it is only a 'suit', as in lawsuit. And when I questioned how, if I defaulted on the payment agreement, it would 'go back to judgement status' (which I understood)... but how can something go back to a certain status, if it us already in that status? How can it become a judgement again if it currently is a judgement? To simplify, if you are already at the grocery store, you can't go back to that grocery store, while you are currently at that grocery store... can you, ? No one had an answer for that analogy... other than a very long pause... oh, and to transfer me to someone else, to start everything all over again. They said it's a 'judgement ' because the agreement I supposedly signed which they are supposed to send me a copy of states what I was signing was a 'judgement agreement'... 'even says so on the 1st line of the document... if I signed it, I was not aware I was signing something agreeing for them to report it as a civil judgement... one of the purposes of the payment arrangement is so no legal action would be taken, including sueing me. They claim there is nothing they can do until the full amount is satisfied... have nothing to do with the way it is reporting. LIARS! & Shysters!
This review was chosen algorithmically as the most valued customer feedback.
They have called me @11 pm and all hours of the day pretending to be someone their not . Also sent me a debt card to send them payments, on a debt they the company I had owed, written off debt, and when I ask who they are they refuse to answer and hang up the phone. They are a company trying to collect money on a closed account. illegal practices.are what their doing.
Read full review of Portfolio Recovery Associates
Portfolio Recovery Associates
-
debt collection attempt
Here is the letter I sent to PRA so you figure it out and stop harassing me before you get sued.

Gerald Lynch
To:pracustomerc[email protected]
Apr 5 at 11:54 AM
Some idiot from your company called me today and threatened to sue me for some bill with Providian National Bank, some institution I never heard of, so never had any dealings with. Several months ago I got some kind of letter either from you or from that bogus "bank" and I returned it with the notice that I never dealt with them and owed them nothing. Now, today, the guy tells me my address in Titusville, PA that I used from the time of my mother's death in 2008 until 2012 as my mailing and voting address only. I have never lived there and the supposed "debt" was from 2001 he said. No such debt can be acted upon in 2018 anyway so why does this guy think he can call and threaten me anyway?

The next such call will result in a lawsuit against you so you are now ordered to cease and desist, AKA STOP ALL CONTACT WITH ME!
Portfolio Recovery Associates
-
collections floor
The Collections department are VERY unprofessional at this company. The employees act like teenagers in high school. They gossip, spread drama, they don't respect the privacy of other employees. The management / supervisors don't make sure the employees are performing with good, ethical, respectful behaviors. This company allows there employees to bother other people while expecting unity on a team on the Collections floor. The guys, people make it a problem if you don't talk about yourself personally @ work when you're supposed to be being professional, focusing on WORK. They don't allow you to switch teams if there's a honest reason for it to be done. You have to put up with too much to work here. This company needs new management and supervisors !
This review was chosen algorithmically as the most valued customer feedback.
If i could give you the telephone records of how many times they have called all day and night I would. I dont have anything on record as of right now. But I have been harassed by them for many years. They have asked for account review with TransUnion on 7/16/2017. I want them to stop harassing me and waking my son up. This has caused me so much stress and...
Read full review of Portfolio Recovery Associates
This review was chosen algorithmically as the most valued customer feedback.
I just received a letter from the county court where I live advising me of a court date. This is the first I have heard about supposedly owing a debt being recovered by Portfolio Recovery. I don't know what debt it could be and this company has never sent mail, email or called me. The only possibility I can think of is a problem I have had with another...
Read full review of Portfolio Recovery Associates
Portfolio Recovery Associates
-
judgement
I called this company in good faith and set up a payment plan with them and paid the first installment. They sent me the agreement. I had noticed they were not taking the amount out of my bank account, but knowing they had my information and the way these companies sell to each other, I wasn't overly concerned. Six months later, I received a motion to file a judgment. I called the company and was told that my payment method was "invalid." I immediately realized that the card they were using was the one that had been "skimmed" and replaced months earlier. I asked why I received no communication from them, since they obviously had my correct address and phone number. On the complaint it stated they had "exhausted all resources" to contact me; obviously untrue. Their response was that they had called me. I asked, "Did you leave any messages?" Their response was, "We don't leave messages." Had they made an effort to leave a message or contact me via mail, I could have had the entire thing fixed months ago. I had the financial means to pay them in full.

I have made an arrangement and paid half today with the other half due within a few weeks. I told them I needed them to removed the legal paperwork from the courts, and was told that they would not. I am beyond upset because this was not my fault, and had they contacted me as they stated they did, I could have resolved the issue. Now I will have an unfair judgment on my credit report; I have been working to clean up my credit for over a year and this will set me back YEARS.

I never disputed the money. I owed the money, fair and square. I called THEM initially in good faith that they would handle this and made an agreement. The fact that they did NOT TRY TO CONTACT ME BY ANY VIABLE MEANS is on them.

I will pay the debt, I just need this judgment to be voided before it hits my credit report.
Portfolio Recovery Associates
-
Third party debt collection.
Through no fault of my own, I was rear ended by a drunk doing 100 mph in a 70 mph zone on New year's Eve 2013. He hit me hard enough to roll me over and totally total our new truck. I was at fault in not submitting paperwork to Old Republic for the Gap claim, so we ended up owing Security Service FCU $1800! We had to pay a $2500 down payment on our newer, replacement truck. This is where Portfolio Recovery rears it's ugly head and ups the $1800 to $6000! Penalties and fees they say. They call every day without fail, even through holidays. Now, besides PR threatening us, the drunk driver sues me saying that I hit him! We both went to the same ER, and I was told that he was not being very cooperative. I had a abrasion on my shoulder from the seat belt and a sore left knee. I pretty much threw his lawsuit in the trash. I'll tackle PR next with my attorney soon! That's my experience.
Portfolio Recovery Associates
-
unethical behaviour/false report of diet
The largest one of the 3 negetive charges from this cpllection company $1.500 and some dollars, dated on 1/23/2013 is the easyest of the 3 to prove how decietfull they are . I lived at 300 south biscyane blvd/suit 1808 and at no time did I recieve or buy or incured any debit of any kind, I was living with my daughter at this date in miami fl. 33131 zip code and for the last 7 years I have paid all my bills on time and never late, that is my phone, elec, derect tv, comcast cable, rent, credit cards, and nexflic, amazon acc, so I have a proven record. Thank you with all respect and helpfullness John Edward Ball
Portfolio Recovery Associates
-
Judgement
Portfolio recovery sued me an August 5 2015. I made the mistake to defend myself and lost. This all started from them calling me and telling me all these bad things they were going to do so I thought I would do the right thing and start paying the original creditor I thought I didn't know it was a charge off and they were junk debt buyers. I paid monthly payment for 2 1/2 years. My statement would have the amount paid and the remaining balance. This went from 1-2011 thru 10-2013. Then about the last 6 statements there was no balance. When it stopped I thought it was done but instead the filed lawsuit in 4-2014. After court I never received anything stating how much to pay. I'm still waiting. I did receive a letter and check for 60.00 from them on 12-22-2015 stating they got caught doing wrong. I feel they did a lot wrong. I found a letter saying when the payments stop they would notify me if there was a remaining balance. I thought to arrange more payment not sue me. I went online to see what the last entry on my case was and portfolio efile was rejected (proposed) Order for Judgement. It was filed on July 2 2015 and reason for rejected was Order/Judgement signed in court on august 5 2015.
This review was chosen algorithmically as the most valued customer feedback.
I've had an Amazon account for years, and recently have been getting calls from a debt collector, Portfolio Recovery. They claim I owe Amazon over $600 and yet, they refuse to send me any paper or e-Bill about it. I told them I wasn't giving them my information on faith, but they said they couldn't send me anything in the mail until I set up a payment plan...
Read full review of Portfolio Recovery Associates
This review was chosen algorithmically as the most valued customer feedback.
They started calling a year ago. Starting calling at 815 am all day long. Even on Saturday. I block the numbers and they call from another one. Threats that the Sheriff were on their way over to arrest me, they have the Mercer County Courts permission to contact me, etc. I knew better, and I told them that. I also asked for a certified letter showing what...
Read full review of Portfolio Recovery Associates
Portfolio Recovery Associates
-
Calling on very old debt
This company calls from several different numbers a day. They are asking about accounts that have been paid off or discharged. But when i tell them this they want me to verify it. I lost most of our bills and info in a fire this past year and do not have records of anything. But since these people can track down people who has old debt they should be able to track down that the debt has been paid or discharged.. All i ask is for them to stop calling.. they never leave a message and hardly ever calls from the same number. I can prove how many times they call and what all numbers they use thanks to our cable company who has a list of all calls coming into our phone. Since March 2015. I do not have account numbers cause they hardly send any paper in the mail it is always phone calls. No mail except one time and i wrote them to tell them we paid that debt and they wanted proof. after that i get phone calls multiple times a day. Date of all of these everyday since March 5, 2015. I would like this company to stop calling and stop harassing people. Send out proof before calling. Thank You.
This review was chosen algorithmically as the most valued customer feedback.
I used to have an account with Capital One, and when I became delinquent on my account they let me and I made arrangements to pay them off, that was almost 3 years ago then about 2 1/2 weeks ago I received a letter in the mail from a collection agency called Portfolio Recovery stating that I owed capital one $478 when my limit on my card I had was $300- I...
Read full review of Portfolio Recovery Associates
Portfolio Recovery Associates
-
annoying calls and trying to collect old debts that they bought from old creditors and sending papers to the sheriff office.
portfolio recovery is trying to collect old debts, that should no longer be on my credit report and by them purchasing these accounts and trying to make me pay, causes these derogatory items to remain on my credit report. my name is sonya bolden. I live at 20 rainey lane, sumter sc 29150. the fair debt collections act forbids this kind of behavior from debt collectors.
Portfolio Recovery Associates
-
calls
I have been receiving calls from this company every week and I explain to them that I have no money because I live on Social Security Disability and I have been since 1986.They degrade me and judge me when They call. They make me feel terrible after they call because I did not ask to be put in this situation but they still make remarks like I am a terrible person. I feel that these so called Recovery Assc. should not be making phone calls to people and try and make them feel worst in any ones situation.
We are here to help
16 years' experience in successful complaint resolution
Each complaint is handled individually by highly qualified experts
Honest and unbiased reviews
Last but not least, all our services are absolutely free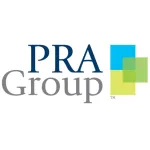 Portfolio Recovery Associates contacts