Plumbing Force complaints
52
Plumbing Force
-
I would like the company to contact me and resolve the issue.
Dear Sirs,

Monday 1st August, I phoned plumbingforce as my Grohe shower was barely getting warm.

A plumber was called out to look at the shower, he asked me to order two cardridges and gave the number of Grohe, I spoke to a very surly person who said I have to email, ne gave the email and I duly did and they gave the ref numbers, I was then told I needed a Grohe supplier, I emailed the technical & warranty and also bathrooms. and spare, I was given different ref numbers. I was also told to take off the face plate so I knew exactly what I needed! the plumber never removed the face plate which would have saved a lot of my time. Having different ref numbers, rendered it impossible for me to buy, for obvious reasons. I emailed the [protected]@plumbing force on Tuesday 2nd and again on Friday 5th and they still haven't replied.

Kind Regards

Mags Ashley
Desired outcome: I would like a refund, though I don't expect that to happen
Plumbing Force
-
Plumbing
Leak under kitchen sink on xmas eve. Plumbing force responded promptly so i accepted their exorbitant charge for coming out as i was desperate. Their technician spent about 15 mins her and simply unscrewed and re-screwed the pips. We then thought nothing else about it until we discovered the leak was still there. The same technician came out again and said it would cost a second amount of £176 to address what he should have sorted in the first place. I refused this as he should have put right his misdiagnosed issue from the first visit. I got another local plumber out who fixed the issue by replacing a part in minimal time for £50. Plumbing force refuse to stand by their terms and conditions where there say their work is guaranteed for 12 months. Any emails are constantly fobbed off. They should not be allowed to get away with these practices.
Desired outcome: Refund of the £176 i paid them
Plumbing Force
-
Toilet flush repair
Plumber turned up to repair the flush on my toilet and initially told me that a new Syphon needed to be fitted. He then proceeded to yank out a pipe without first explaining what he was doing and why, giving me no choice in the matter. Apparently the pipe was corroded but my dad who works with metal looked at it later and said that there was no corrosion on the pipe and that this would not have affected the flush anyway. It was only the flush that I asked them to repair.

In the process of yanking the pipe off, the "plumber" caused a huge crack in the toilet and that he'd be back tomorrow to fit a new pipe and toilet pan and quoted me £750 for it! I should have told him I wasn't going to proceed at that point but I felt like I had little option. The whole thing cost £1000 for something which he broke.

Plumber did not even apologize for damage and left the old toilet in our hallway

I rang them to complain and was misinformed about the complaints procedure
Desired outcome: Please refund
Plumbing Force
-
Boiler timer repair / service
On June 9th.(22) I booked a Service to repair a faulty clock on my boiler.

I am 95 years of age, have head Cancer wounds which are inspected and dressed weekly, I have an incurable auto immune condition, Myasthinia Gravis.

These conditions require a warm bedroom in mornings to enable me to become mobile.

A fitter arrived next morning (10th) and the situation was made clear to him. A FAULTY CLOCK!

He said ok and removed front panel. I left him then in the hope he knew what he was doing. I noticed the front panel was back on in about 35 minutes and he was standing side on to the boiler motionless, thought he was on mobile.

About 20 minutes later he was in the same position and I asked if he was nearly finished, he said won't be long "any chance of a cup of tea" This was the first time he had shown any real animation.

He had his cup of tea and my phone message said £230 had been taken from my account for work carried out.

At this point I asked if the clock was repaired. Seems to be working ok he said I set it a while ago and it's still going. I pointed out it had stopped at the wrong time. Oh I probably set it wrong ( you couldn't write the script).

I then asked if he had found the fault and he said "YOU CANT GET AT THESE THEY ARE SEALED UNITS AND I HAVN' T ONE ON THE VAN"

So he had started and charged me for work and a fault he was unable to rectify!

That is sharp practice approaching fraud.

All this was reported to Jake the complaints operative. I understand known as Jake the Fake as nobody had ever heard from him. Certainly not me!

So here I am 12 days later without a functioning boiler and dreading a cold snap and having to call emergency services

~~~~~~~~~~~

I have sent endless emails to a Jake Hurley who is supposed to handle complaints. All to no avail. A member of staff agree the second withdrawal using my card should not have taken place

A charge of £232.20 for work which was nor carried out. Malpractice.

I have had a Vailant engineer replace the timer (10 minute job) today.

Said my treatment bordered on fraud
Desired outcome: A refund of the second amount £113.40.Failing that I will use UK Small Claims Court and make a charge of Malpractice which will published on all social media including YouTube and Trustpilot.
Plumbing Force
-
AVOID - terrible company
Awful experience, avoid this company at all costs! I paid £30 for a plumber to attend my house to give me a quote, he was rushed and kept telling me he needed to leave and would send my quote the same day. Instead, later that day my card was charged £426 without my authorisation.

I then spent 3 hours of my time calling Plumbing Force customer service to establish why this was taken and get my money back. Customer service was poor, and it took me 5 days to have my money refunded. After this I sent in a complaint and received an incredibly rude and unapologetic response, and I was then ignored. A nightmare and no remorse from Plumbing Force for the issue they caused.
Desired outcome: To get a sincere apology, refund of £30 and compensation for my lost time that Plumbing force's error caused me.
Plumbing Force
-
Shower installation which never happened
I booked an appointment for remove off old shower fit in new what l myself bought, and had already taken all my card details before they would let me book appointment, first they came a few hours late and then first came through my front door made me sign another on his phone, then l went upstairs to to him the shower I wanted fitted and had one look and send this is not straight forward and easy, l can't fit this shower get somebody else but we still are charging you full price off just coming wether it be two minutes or an hour which is our hourly rate for the work we do and plus v.a. t and before he ent out off the door my money was gone. I rang the company straight away while his worker was still here on my property he refused any payment back, that money l saved to get shower put in, now have to wait and save before l can get our shower installed. Could you please help me and I have also contacted my bank thanks
Desired outcome: At least half off my money back from them
Plumbing Force
-
Inadequate service call
I called this company as they were advertised on Google as being specialists in immersion heaters. My parents immersion heater had broken over the Easter weekend so I called them on 22nd April and a call-out was booked for 23rd. The engineer turned up, took a look at the heater and advised that he needed to call the office - he went outside to do this so that I couldn't hear what was said. The cylinder has 2 heaters and he advised that I needed an electrician for the booster but the bottom heater was fine - he got it working and said that it would work ok. I asked if I needed to sign any paperwork but he said he'd sort that out later. When I got the invoice, his notes were completely different from what he had told me. The heater broke again later that evening - I called the office and they refused to accept what I told them and said I needed an electrician. I did call one out who advised it was a problem with the thermostat - a fairly basic problem with immersion heaters - and fixed it in 30 minutes. I called the office again to complain - surely if they're sending someone out to look at an immersion heater, they should have a basic knowledge of how they work! I have send in 2 complaints and they are just ignoring me.
Desired outcome: I would like the call out charge of £118.80 refunding
This review was chosen algorithmically as the most valued customer feedback.
Annabel Gear telephoned you on 26/03/122, you took my credit card details on the 26/03/22 and stated that your PLUMBING FORCE will definately turn up on the 27/03/22. I have sat here since 13.00 - 17.45 pm. I have telephoned three times and have been assured that your member of staff will turn up today. When I last phoned you finally admitted that you could...
Read full review of Plumbing Force
Plumbing Force
-
Boiler pressure
Gas engineer came on the 11th February to inspect boiler Straight away he said the isolation valve was closed then filled boiler with water and boiler stared again five minutes job cost £ 153.00 buy the 25th of February the pressure started to fall on 28th of February I called Plumbing force and told them the problem and they said an engineer will call you Wednesday afternoon no one called onThursday the 3rd I called again they said sorry and said some one will call you on Friday 4th March no one called I called back Saturday 5th and said no one has called me I waited three days for an engineer to call me and they said they would hold a holding fee and send an engineer sat afternoon Saturday was no good to me I am out all day
Desired outcome: Want full refund
Plumbing Force
-
Bad company
I recommend that PLUMBINGFORCE should be avoided at all costs. My experience with them started when I was contacted at 5am via a neighbour of my 94 year old mother, that a water pipe was leaking to the flat below. I will highlight that my mother lives in Bristol and I live 260 miles away in Norfolk.
I contacted several emergency plumbers in Bristol but the only one to respond was PLUMBINGFORCE Limited. They informed me that they would attend that day between 9am/1pm and the cost would be £200 plus VAT and parts. However, the plumber did not turn up. I contacted them to highlight that my mother was 94, hard at hearing, easily confused and sat in a flat with no water, toilet or heating. The plumber eventually arrived a t 1pm the following day. Before the plumber had arrived, I noted on my mobile phone that my credit card company pinged me that £220 was deducted from my account.
The problem was resolved by the fitment of a simple adapter. However, I was then shocked by a further withdrawal from my credit card of £248, making a total of £468! On querying the costs I was told PLUMBINGFORCE charged £130 per hour labour for 2.5 hours work. They also told me they had reduced it from £200 per hour, as they did not turn up when they promised. That would have cost £693 for the fitment of a simple adaptor. I also queried the 2.5 hours to complete the job plus £65 plus VAT for parts. As a retired mechanical engineer dealing with pipe systems on complex aero engines, I could have fixed the problem in less than an hour with parts from Screwfix for less than £20! But, as highlighted above, I was 260 miles away and had no choice but deal with PLUMBINGFORCE. In my opinion, this company takes advantage of vulnerable people such as my 94 year old mother or anyone who is in need of an emergency plumber. Fortunately, I have since made enquiries and found local plumbers who are reliable, professional and considerably less expensive. But as is said, hindsight is a wonderful thing.
If you feel the £200 per hour labour is acceptable than by all means employ them. Although it's perfectly obvious that I will not be
Desired outcome: Stop ripping people off
Plumbing Force
-
replace fan to boiler
the website site says no call out fee. when you book the information is different. i was told the job would be done in an hour, plus the cost of the replacement part. they turned up, weren't sure of the diagnosis, then said they couldn't get the part until later had to come back the next day, so another call out call... i panicked and accepted.. charged me £300+ a replacement fan.. it didn't do the job, still have the same problem £760 later. the engineer assured me he had solved the problem.
my neighbours are fed up with the whining noise, as am i.
how much do i have to pay for this problem to be repaired. help!
chris cunnigham,
Desired outcome: refund another engineer/company to fix the problem
a complete refund or engineer visits until actual fault is repaired at no extra charge.
Plumbing Force
-
Boiler con artists: Job number 307063
AWFUL! Booked in for boiler service. Instead, plumber decomissioned boiler, saying it was unsafe because there was a tiny amount of rust on top. You could not poke a hole in it - he was lying. He ripped up the kitchen boxing surrounding the gas pipe in order to cut it without due care. He left the property without any hot water or heating after checking thermostatic element on the tank was "faulty". However, when another plumber came to quote for the boiler replacement, this plumber said the thermostatic element was absolutely fine and just needed to be reset. Plumbing force guy also incorrectly advised that refilling the air gap in tank requires replacement of temperature / pressure relief valve when it doesn't. Overall, the service was unprofessional, uncourteous and cold, with an eye on alarming customers into paying thousands more for work that is not necessary. Found a local based plumber who quoted half of what plumbing force quoted to replace boiler and much more knowleadgable and polite. REFUND DUE BECAUSE BOILER HAD LIFE IN IT!
Plumbing Force
-
Full Service Start to Finish
Job Number 311647 - Incident date 23/11/2021 Callback from 30/10/2021

I would like to request a refund following a callback from Plumbing force in which they have taken an unauthorized payment from my card after an engineer had given a dishonest write up of what he did on site. The Callback was to correctly tighten a loosely installed toilet seat that we had notified the company about following the installation on the 30th of October. Company was emailed repeatedly about the issue between the 30th October and the 12th of November but nobody seemed to want to help. After having sent a video giving full detail about the issue (loose toilet seat needing tightening correctly as each time you would sit on it, it would slide out of place and come off) an engineer (Joe Maynard) was sent out to us on Tuesday 23rd of November who came and viewed the job and assured us that the toilet unit had not been installed correctly by the previous engineer and also notified us that there was a leak in our system. He said that the other engineer had failed to let us know about this and went as far as to say that he would put a job on for this engineer to return and do the job correctly (a lie). The engineer (Shaun/Sean) told both my Son and I that he had tightened the toilet seat as much as he possibly could and said he was going to do a write up and send a copy to us. The Gentleman did not mention to any of us in the household that we were going to be invoiced for anything as he came and fixed the exact issue we had raised our concerns about (a loose toilet seat that had not been installed correctly. It is clear to see that the engineer here has acted dishonestly and the company itself has taken a debit payment without my consent as before this callout I had been asked for my debit card details which I refused to provide due to lack of trust in the company after them having failed to refund the consultation fee from the first initial visit till we asked for it. This means that the company also stores customer debit card information and can take payments at any time without the customers informed consent which is wrong (as they must have still had them from when I paid for the job in the first place). Sean/Shaun has filled out a report of this call out dishonestly and made it seem as if the issue was a fault of our own when he himself explained to us that his colleague had simply not tightened the toilet seat in correctly (which he did during this callback). The funny thing about all this is that the Engineer had left our home giving us the impression that he was the (Good Guy) but he has actually done us over himself, If we had known that we were going to be invoiced for something, the callback would not have been booked in as we had sent a video in an email which I will also attach stating clearly that we were hoping to avoid the fee that for the callback because we feared that exactly what has happened...would happen.
This is not ethical business practice and is manipulation from both the engineer on site and the company itself on the whole. I would like to ask for a refund of the money taken following the callback as the engineer has stated that the toilet seat was REMOVED by us which is un-true, it was not fastened tightly which is shown clearly in the video attached about the faulty work completed by Joe Maynard initially on the 30th of October. Had the job been done correctly in the first place there would have not been any need for a callback nor any of the stress I have had to endure over the last month and now the unauthorized debit payment. Once again, plumbing force I would like a refund of my money as your engineer has fixed the issue that was due to an incorrect installation as he told us himself and has not communicated correctly on his write up to justify this debit payment. I have attached the email my son had sent to you on the 12th of November and before but you kept saying you had not received. This email explains my distrust with submitting my card details for the callback so we are confused as to how a payment had been taken without my consent. I also have attached a voice recording my Son took in which the engineer stated he would be wanting to "Sort out the leak" and states that he has now tightened the toilet seat as tight it can be (which clearly shows that this was not the case to begin with.

I have had to copy and paste the context from the email message my Son had sent as it did not allow me to upload the email itself.

Tj
Nov 12, 2021, 11:39 GMT
Good Afternoon,
I am emailing on behalf of My Mum (M B 285 Address removed) who would like to submit a complaint at this time for what to me seems to be a poor job from one of your plumbers unfortunately. The work was completed on Saturday the 30th of October, We have called multiple times to speak about the matter but unfortunately my Mum is uncomfortable with the potential of being charged £135 for someone to come out and tell us there is no issue so I have attached a video explaining our concerns at this time. I would also like to add that on top of the £600 she was invoiced (invoice number: 193025) she was also charged an additional£30 consultation fee which was supposed to be deducted after the job was completed (Invoice number: 192948). The consultation fee was not deducted from the overall charge of £600 which doesn't seem to be correct, could someone please call us and provide an explanation for all this and let us know what you plan to do to sort this all out as it has caused my Mum a lot of unneeded stress.

Kind Regards
image0.jpeg
Video.mov

Sent from my iPhone
Attachment(s)
image0.jpeg
Video.mov
Desired outcome: Full Refund of Invoice number 195301 Amount: 118.80. And Engineer to give explanation about why he lied to us about putting a job on for Joe Maynard to come out and "Sort out the leak".
Plumbing Force
-
Conned out of £1888 and didn't even fix
Got them round to fix my boiler. They quoted to fix or replace. We got a second opinion from British Gas who said the boiler had loads of life, no need to replace it so we got PlumbingForce to come back to fix based on their suggestions. They charged us for 7hrs labour and a few parts which came to over £1800, the boiler worked for 1 day then broke again. Plumbingforce refused to come back and fix it! British Gas said it needed a flush, PlumbingForce replied, "well you didn't ask for a flush" - no we asked for it to be fixed! Dreadful company, rude and unhelpful when i complained. We're £1800 out of pocket and the boiler is still not fixed
Desired outcome: Refund or free flush!
This review was chosen algorithmically as the most valued customer feedback.
Booked Plumbing Force nearly 2 weeks ago and they immediately took a payment on my debit card of £118.80. Engineer came 2 days later to tell me he couldn't fit fire until I had chimney swept. He did no work on that occasion. I had chimney swept the next day and arranged for Engineer to return next day, Friday. The next day he turned up but left immediately...
Read full review of Plumbing Force
Plumbing Force
-
PlumbingForce.co.uk What a theft!
I was booked in for a call out to see a shower leak only to get the plummer arrive at 14.52 stood there in front of the wall and telling me about a quote for a job that would cost me £700+VAT when I already paid them £118.80! for a 1 hour work call out. He didn't even touch anything. Just blatantly gone to talk 20 minutes about a job that would cost £700+vat. Are these people for real! I phoned customser service 15.22 to complaint the plumber left and did nothing! She says nothing but gives me a wrong email for complaints of course it bounces back when I email it. [protected]@plumbingforce.co.uk A total waste of money and my time.

Furious customer
Desired outcome: Refund of course and will never use them again and tell everyone about them
Plumbing Force
-
I am complaining about being charged
Hello,

I had a engineer come out yesterday to have a look at my boiler as I have no hot water and I have been told by the engineer that he won't charge me for the service as I've already had another engineer come out to check my boiler on Monday but yet I've still been charge £118 for a service where they didn't do a proper check and said I need a new boiler and would send over a quote for a new boiler which I haven't received.
Desired outcome: Refund for the service
Plumbing Force
-
Over charge
Had engineer out from plumbingforce to rectify a diverter issue, was quoted fix price of £465.60. Agreed to price without knowing breakdown prices. One looking into the costing after being advised i was overcharged I saw that the diverter cost was only £186.49 inc vat labour charge should be £118 which was charged previous. So I have had an extra charge of £161.11.
I have since requested a breakdown price of invoice which has been ignored.
Plumbing Force
-
Toilet Macerator
My wife called Plumbing Force as our toilet macerator was making a funny noise constantly, We had to switch it on and off when using it. Plumbing force said there was an initial call out of £118 for the first hour. When he arrived he took out the cover to the macerator and said it was not blocked but the microswitch controlling the level was probably blocked. He suggested I use a de-scaler to try and free it. If it didn't then we would have to renew it.

I asked him if he could get a quote anyway for a new one and he said he would let the office know.

The irony about this so called engineer was he was looking at himself in the bathroom mirror while talking to me.
The company didn't come back with a quote even after ringing them first thing in the morning. Had to get another company to finish the job after paying an hours work for a guy who just fancied himself and done nothing
Desired outcome: I would like my money returned but don't expect it
Plumbing Force
-
Recovery for unworked work
I contacted a plumbing fuse to connect my stove to the gas supply.I explained to them on the phone that the plug was broken and that we had stopped the gas from the gas reader. they explained to me that an engineer should come to my house and see. they also told me that they charge £ 120 for a smaller job and if it is something bigger, the amount will be higher. when he came the engineer explained to us that all the pipes should be replaced and we did not agree to that. he stayed for about 10 minutes. and will be charged. The next day I was notified by email that I was charged £ 144 for an hour of work. I think it's wrong. The engineer did nothing about what he was called. the gas had already been stopped and he had no need to take such action. I will repeat, he should have informed us in advance that if he puts a cap in the pipe, he will have to pay for it.
My name is VioletaTaneska
email v.[protected]@gmail.cim
We are here to help
16 years' experience in successful complaint resolution
Each complaint is handled individually by highly qualified experts
Honest and unbiased reviews
Last but not least, all our services are absolutely free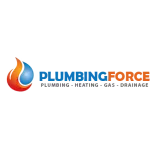 Plumbing Force contacts