Home Choice Services reviews & complaints
Home Choice Services complaints
15
Home Choice Services
-
Rude & non cooperative Agents/consultants
The complaints are of important many need to be addressed thoroughly.
Far too many calls I received in period of over five weeks. Constantly calling me as third party to my wife business engagement with Homechoice. I tried to send a history of the incidents and calls. I will mail them to you in due course in the meantime stop company to calls on [protected]
Desired outcome: Calls be stopped try to get account holder not true my phone, numbers used are from different and code are 021
Home Choice Services
-
Goods never delivered
my mother placed an order at HomeChoice sometime last year, it was never delivered. We have visited HomeChoice in East London to trace the goods, and it was confirmed that they were never reached our residence. But now my mom has been referred to credit attorney for not paying the account.
she is having sleepless nights about this as she has been a good customer to home choice for so many years.

please can this issue be resolved.
her ID Number is [protected]
contact number: [protected]/ [protected]
Desired outcome: clear debt
Home Choice Services
-
I order a restonic mattress 2019 October i never received till today.
Good day all

I have a complain towards home choice I ordered restonic mattress 2019 October. I did not receive the order but they still tell me I'm owing them of which I'm not owing them I've sent several emails to them asking them to credit my account, because now they make my name look as if I'm not paying my accounts of which I do . I also sent them affidavit they also confirm that the mattress is stuck with their delivery company I'm not how is that my problem . Please hellpeter I need your assistance I don't know what to do any more
Desired outcome: i need this matter to be resolve as soon as possible as its been year already of a struggle
Home Choice Services
-
Leaking second floor shower
Was assigned this company through American Home Shield. Home Choice Services refuses to communicate with us to tell us exactly where and how big the access hole needs to be in the kitchen ceiling to reach the second floor shower leaking drain, other than to rip out our kitchen cabinets. The leak detection guy said something different. Totally untrustworthy, do not care about customers. We are forced to pay privately to get this issue resolved. We both work and don't have time to sit on the phone and nag either of these useless companies. WiIl be cancelling our AHS policy too. Save your sanity - stay away from Home Choice services.
Home Choice Services
-
Kitchen faucet
I've been dealing with this problem since March 16, I had a leak underneath my kitchen sink, technician, from Home Choice assigned by American Home Shield, came and diagnosed the problem: I needed a new faucet... told me that Moen (the faucet manufacturer) offered lifetime warranty, I contacted Moen and they sent me an email stating that my faucet was not under warranty because they do not transfer warranty to second owners, warranty is issued only to original owner... so I passed the information to AHS and Home Choice, AHS assured me that they will authorize a new faucet. Spoke to many many agents from AHS: Kate ID # [protected], Marge supervisor, Stephanie supervisor, etc all of them assured me they would send an email to Home Choice. Today April 8 finally a technician came he didn't have a faucet with him and told me that he didn't know what he was at my house for... he was on the phone with the owner Tony Alencar, he refused to speak to me, so I called Elizabeth office manager(?) that said that they never received authorization for the new faucet because my faucet is under warranty with Moen! So back to call AHS spoke to Stephanie the supervisor, and she telling me that Home Choice told her that faucet is under warranty... Both companies refused to see my email from Moen stating that there is no warranty. I don't understand why they keep insisting on that when I have proof from Moen. Anyway I've been without running water in my kitchen since March 16, today is April 8, with multiple phone calls to AHS and Home Choice where I found them, especially Diego manager, very rude and patronizing, he put me on hold, not very successfully, and I listened to a conversation with one of his technicians, insulting a customer. Elizabeth very rude, unable to solve problems, the 4 plumbers that came to my home very inexperienced acting like they never saw a faucet before. I don't how AHS can work with such unprofessional contractor. AHS assigned me a new contractor but it's up to me to show him my proof from Moen... this is a joke and a scam from both companies as soon as I get this problem fix I'll cancel my contract with AHS.
Contracted through American Home Shield. The technician came over to address a shower head that would drip. He took the shower head off and put it back on and said it was due to water accumulating in...
Read full review
Home Choice Services
-
32 inch hisense tv
I'm not happy with the service I got regarding hisense TV I ordered on the 15th of December, as my order has not been delivered yet and to top it up your consultants been rude and give me false information and what make me more furious is that I've calling doing follow up but I haven't got the feed back till yesterday when was tracking my order and it shows that it was delivered @ 6:30 am and when I call the consultant said it was delivered @ 8:30 times do not correspond and they can't even see who the driver was
Home Choice Services
-
Service
These people were sent through American Home Shield, so I paid $75 for a service call. Technician came. Told me I had a leaky faucet. Told him I already knew that; that's was why I requested the service. He said he couldn't fix it until I ordered a replacement, since it had a lifetime warranty. Tried to explain since I wasn't the original purchaser, the lifetime warranty didn't apply. He filed the report anyway, which means no repair, and I still have a leaky faucet.

Called American Home Shield; they blamed the technician. Called Home Choice Services. They said to call American Home Shield. Said I had already done that, and since their technician was at fault, it seemed they should take responsibility. Basically, the office manager said I was screwed. Still no repairs. Out $75. Don't use these guys.
When I purchased this policy I was told only a 65 service fee when a tech had to be called out and it would be less that a couple of hours for a tech to be at our home. I filed a claim because our...
Read full review
Absolutely the worst service experience I've ever had with the most pitiful excuse for a company; they should be shut down permanently. Unfortunately "Home Choice Services" was assigned to me through...
Read full review
Home Choice Services
-
Denver bed & mattress
I bought a Denver bed with a Mattress in October 2019 and was ment to start paying in February 2020. Less than two weeks I discovered fault with the mattress immediately I called Home Choice, they then promised to send someone to come and check the problem. After which they will replace the mattress, nobody came we called again and again but everytime we spoke to a different person and that person would promise to sort it out. We went ourselves to Home Choice in Wynberg we even brought the pictures of the mattress. Then the lady sent an email to Head Office, the reply said the bed we bought doesn't have a guarantee yet the very same mattress has a sticker of a five year guarantee. Now we are stuck with this mattress which we don't know what to do with it, because it's very uncomfortable to sleep on it. Home Choice can contact me on [protected]/[protected] [protected]@gmail.com/[protected]@mail.com.
I'm tired I don't know what to do anymore.
I placed two order at Home Choice on the same day in October 2019. I received my one order in October 2019 but the other order I am still waiting for. I call Home Choice several times just to get the...
Read full review
Home Choice Services
-
Horrible owner
Do not work for this company. The owner will not pay you for training. He will ignore you cause he is a piece of [censored] cheap [censored]. This is the worst company to work for. Angry customers yelling at you all day and alls this cheap [censored] pays is 10 an hour. Very unorganized and have no idea how to run a business. I'm warning you to stay away from this business
Home Choice Services
-
Phoning and having an attitude
Good day.

You have very very rude telemarketers working for you.
The guy by the name of Sifiso keeps phoning me and every time i tell him i am not interested please delete my number then he will say with a stinky attitude too phone customer care to remove my number.

I have no need to contact anyone to remove my number i have no account with you guys i paid cash for my goods so why do i have to contact anyone to stop harassing me.

PLEASE STOP PHONING ME I AM NOT INTERESTED IN ANY OF YOUR GOODS AND PLEASE TEACH THE TELEMARKETERS AND SIFISO SOME MANNERS BECAUSE THEY GOT NOTHING.
Home Choice Services
-
Plumbing
Worst plumbing Company Never took care of the problem.
First I called them regarding a hot water valve that I could not turn off in my kitchen of a rental property in July.
Tech came out spent all of 10 mins said all was good.

Shortly after he left hit water is spewing from the valve that he said all was good!

In Sept came to the same rental 3+ times to

clear a main line. Provided every excuse of Baby Wipes. Had AHS send another vendor it's not baby wipes, and the SEPTIC system was FINE, including the drain field.
I lost a tenant and$2000.00 in revenue because they "Home Choice Services told the tenant it was a much larger problem. Tub needed to be removed dry wall cut ...
We are here to help
16 years' experience in successful complaint resolution
Each complaint is handled individually by highly qualified experts
Honest and unbiased reviews
Last but not least, all our services are absolutely free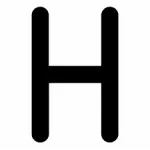 Home Choice Services Company contacts