Rightio
-
Plumbing: toilet repair
They were late, had to call to see where they were. When he arrived he confirmed that the price was £138 an hour as had been quoted by telephone and then took 1 hour 2minutes and charged me £306. He said the extra was for parts and because he'd gone into the second hour. Appalling company. They mislead you and con you taking your bank details when booking appointment and as soon as you sign the money has left your bank. These are rogues through and through and should be stopped from trading. I'm an oap and this wiped me out, two weeks pension, leaving me with £90 to live on for two weeks. They should be ashamed. I was left in tears.
Desired outcome: I just want other vulnerable people to be aware of this company and there dishonest tactics.
Rightio
-
Heating system repair
job reference 6759943, Engineer ID 6970. Elderly lady, hard of hearing, poor eyesight, undergoing treatment for cancer, no hot water. Daughter had to travel 30 minutes each way from home to mothers house to attend engineers appointment on each occasion. Engineer Ryan Rhodes failed to arrive on site for three consecutive confirmed appointments (29th October 2021 13:00 - 17:00, 30th October 2021 13:00 - 17:00 and 31st October 2021 09:30 - 10:00) and Rightio were unable to contact him on his phone which was not being answered. Finally arrived at 17:10 for a 13:00 - 17:00 fourth appointment (1st November 2021) and offered no apology or explanation for his failure to keep the three previous appointments. Did not wear any face covering as per current Covid recommendations. Debit card payment processed on the engineers phone against current data protection recommendations. By far the worst experience we have ever had with any tradesperson and will certainly not be recommending Rightio to anyone and will never consider using their services again.
Desired outcome: I would suggest that some form of financial compensation would be in order and a written apology.
Rightio
-
Boiler service
I contacted Rightio online in order to arrange an annual service for a 150ltr slimline Tribune unvented hot water cylinder. A time and date was agreed and I paid £129 by debit card over the phone. On Monday the 15th of October a Rightio plumber arrived at around 10.00am. the plumber did not have any equipment needed to service un unvented cylinder other than groove joint water pump pliers. When I said that the pipes were rumbling when the hot tap was turned on the plumber fiddled about with the inlet valve, turned the hot tap on and claimed that the problem had been fixed which it has not. The plumber then said that the service was complete and was leaving . I said that I had asked for a full service of the cylinder and required a completed and signed service record. The plumber said it would be sent to me which it has not.
Desired outcome: 100% refund
Rightio
-
Plumber/Lack of cimmunication
I called this company as an emergency call out for my 85 year old mum, she was experiencing loud banging pipes. The plumber came out on the Friday, he said he will order the parts and would be back in touch, bearing in mind this was an emergency and that my mother had no water, we didn't hear a thing until I called them the following Tuesday, I was told the parts had been ordered and they would be at my mums in the Wednesday morning ( 4 days with no water) no-one turned up on the Wednesday no phone call from anyone so again I called them, they then told me the plumber will be arriving on the Thursday, again no plumber arrived no telephone call from anyone, I called them to ask why the plumber hadn't arrived and they said he has gone AWOL ? They said they will make sure someone comes out on the Friday, by this time this now mean my mother has had no water for a week. I decide as to cancel the job completely as I had no trust in them what so ever . I cannot say how frustrating this whole experience was for both my mother and myself this was. This company is incompetent and as for communication this is very poor and I would say to anyone to avoid them. I have requested a part refund as the plumber was only at my mothers for 20mins and I was told the extra time owing would be used when the job was completes, through no fault of ours the job didn't go ahead.
Desired outcome: part refund
This review was chosen algorithmically as the most valued customer feedback.
Terrible experience, Before they arrange someone visit my flat, the call operator told me they won't charge money until they completed the job and fixed the problems. the engineer came one hour late on Monday afternoon, i have to wait for him with my little toddler! Without any apologies, I explained to him again all the problems this flat have, and told...
Read full review
Rightio
-
2009 toyota corolla 187k miles
Husama Abdullah is a scam artist criminal that sells lemons. He is from middle easte buys cars runs them down then sells them to poor people in my town wilkinsburg Pennsylvania. He always sells rusted broken cars cars that have transmission problems and faulty wiring. Please don't let him post his cars on let go how manu people need gypped before you make this to stop happening
Rightio
-
Horrible experience
I am absolutely sure they are the worst ones and here's why:
they rescheduled a plumber's visit 8 times! And I heard no word of apologies from them as if what they did was normal.
I took a day off and waited for him to arrive. The company called me every hour and told me that the plumber would be late, that he was too busy, he was the only one and so on and on and on.
So at 7 pm, I got their last call. They said the plumber can't come tonight, but we can reschedule.
No way! I'd rather jump into lava than use you again.
Horrible!
We are here to help
16 years' experience in successful complaint resolution
Each complaint is handled individually by highly qualified experts
Honest and unbiased reviews
Last but not least, all our services are absolutely free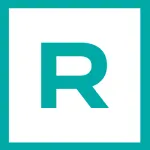 Rightio contacts