Pearle Vision complaints
107
Pearle Vision
-
new prescription issues
Here goes...

I visited one of your stores on May 13, 2022 because I was having some issues with my eye sight, reading and long distance, and thought I just needed new lenses. The exam showed that I had cataracts, but he wrote out a prescription for new glasses anyway.. When I picked up those new glasses on May 21, I could see no better than before! No improvement, no change. The manager even told me that I had cataracts. I was charged $493.78! It was all a bit confusing. I went to an ophthalmologist on June 2 and was scheduled for surgery for June 22 and July 5. I had cataracts removed. I feel that I was taken advantage of and cheated out of my money by the Pearle vision staff. I request a refund of the total amount that I was charged.

I thought I just needed new glasses! At Pearle he told me that I would need cataracts removed, but tweaked my prescription anyway. I am elderly and I live on a fixed income from social security. The glasses are of no use to me now. I feel that they took advantage of me and were not honest. Please refund my $493.78. Order #9261446, location: 1369 24th Ave.,NW in Norman , Ok, 73069.
This review was chosen algorithmically as the most valued customer feedback.
Pearle Vision 1 W Lake St Minneapolis June 10 2022 1115a. Walked in to have an adjustment to the bow of my wire frames, purchased in March. Exam and frames are paid through Minnesota Medicaid. I was told the usual "We're not responsible if we break them". "Yes, you are. Those frames were paid for by MA". The employee was shown the problem area. Employee...
Read full review of Pearle Vision
Pearle Vision
-
Glasses
Chose PV as a big name in industry. had exam another vender but not open Sat to shop and discuss rx in old frames i wanted to use. so i used. $283.00 w/ my rx. told 3 wks out. what? only lab in TX. ok. call 3 wks later and said they are expediting as had to send to Tampa Fl which is only 20 minutes from St. Pete my location. told TX doesnt do transitions. glasses in finally and not good. said my frames to small for rx. had to buy new frames from them...just a few days, should be in. 3 more wks later still no glasses. one excuse after another. totally not using t hem ever again. bunch of BS. store assoc. are nice but so tired of wating now. old glasses so scratched its hard to see. tried to be patient but its wearing very thin now. like all businesses today, no one wants to work and hold a job. and with the technology we have today, 1 wk is all it should take. thats all it took before we had hi tech stuff to make our glasses before. such BS.

St. Pete/Largo resident
Desired outcome: I want my glasses today before 3:00
Pearle Vision
-
PEARLE VISION @ Bridge Water Falls location, Hamilton Ohio
Customer Service has gone out the door. My mother has been waiting to hear back to complete her exam. Pearle Vision was expected to request records from another doctor. I call and the young lady pretty much brushed me off and said that they would call them. I checked with the other doctor and they expressed that they never contacted them.

I contacted Pearle again and asked the same question and received the same experience. I even gave the name of the person they should communicate with to obtain the records.

I am tried of calling and leaving messages. I guess we will go to another location or to another company. So do not go to the BridgeWater Falls location!
Desired outcome: Want the co pay returned if they can not finish the exam. Refund.
Pearle Vision
-
Procedure Code 65778-RT
02/21/2022 according to your records, an unauthorized alleged procedure was billed to me and my insurance company. The account number is [protected].

1. I was not advised this procedure was taking place. Thus, the cost was not discussed.

2. The billing date was 04/20/22, months after my visit.

3. I feel this is medical gaslighting and my civil rights have been violated.

4. I am filing an appeal with my Medical Insurance.

5. I want this charge rescinded, I want you to never use my medical or vision insurance again.

6. This atrocity took place at your Legacy Village Pearl Vision
Desired outcome: Rescind the charge immediately. Shame on you.
Pearle Vision
-
Pearle Vision Customer Service
Called to schedule an appointment. The woman clearly didn't want to be at work, she was in a bad mood and rushed me off the phone. I was trying to ask her about insurance and copays. I was told $10 copay for the exam. At the appointment, door was locked to the store so I waited patiently for them to come open it. The customer that came in after me was pulling on the door and the representative was screaming hold on, I'm right here lady, acting like it was a inconvenience to her. Not sure why she didn't just unlock the door to begin with. It was 3pm. The Doctor dilated my eyes BEFORE he put new contacts in my eyes so I wasn't able to get a good reading. He said well, just wait till the dilation wears off. When I went to pay, it was $110, not $10 and they wouldn't accept my exam on us coupon from the Pearle Vision website. I just paid it and went on. So, I've called for 3 days now...left a message on their voicemail...and no one will answer me. The contacts DO NOT WORK correctly. They need to be adjusted but I can't get a human to answer me. I tried to go in person on my lunch break but they were closed with a be back later sign on the door. This is so unprofessional guys. I chose Pearle Vision for quality...and this is what you allow? Not ok.
Desired outcome: I want a refund for the exam so I can go to a different Doctor and get a prescription that works.
This review was chosen algorithmically as the most valued customer feedback.
Purchased from Pearle Vision Huntsville Ontario. Dec 2019. However have had ongoing issues since purchasing. Logo for glasses has fallen off both original pair and replacement pair. Didn't even have original color frame I bought for first replacement. Replacement ordered in may was mailed, stolen from mail courier, got replacement provided finally in...
Read full review of Pearle Vision
This review was chosen algorithmically as the most valued customer feedback.
I brought my 96 year old dad here for an appointment immediately greeted with we don't have insurance on file you will have to pay $75. Ok we already discussed this over the phone and I told him I would pay the fee. The visit with the doctor was great but the front desk staff sucks and is very unprofessional. When my dad was finished with his exam he had to...
Read full review of Pearle Vision
Pearle Vision
-
overcharged for regular eye exam
i had regular eye exam appointment with co-pay of $10. checked box that i did NOT want eye photographs.

was charged anyway and told that it is required now and that i would have to pay for total exam if it wasn't done.

i called my insurance company later and they said photographs have not and still is not required for regular exams and that i was being misled.

i tried calling back to the office but got no reply.
Desired outcome: want to be reimbursed back $39
Pearle Vision
-
My appointment march 3, 2022 @ 10:40 am
I arrived 20 minutes before appt time. had all paperwork filled out before arriving.

1 doctor and 6 patients waiting. I could have stayed home another hour. YOU KNOW WHEN YOUR RUNNING BEHIND. Act like you care about peoples time.

after 1 hour and 20 and still had more in front of me , cause i asked. I told them i have 10 minutes to get in or i have to leave. She said she couldnt do 10 minutes.

I will be filling with better business bureau. I will call corporate office now. I will be sending in my companies FEE SCHEDULE. You owe me $200 IN MISSED WORK.

I doubt I will be returning to pearle vision for myself and daughter, and will spread this news high priority. I dont like to be treated like i dont matter.

DevinKlein

[protected]

833 Aspen Peak Loop #2426

henderson, NV 89011
Desired outcome: I want an appt that i will be serviced in a rational amount of time.I want a check cut to Devin Klein inc. for $200 for my missing jobs for nothing
Pearle Vision
-
Glasses order and prescriptions
Bernal Calderon, Amanda

Phone [protected]

Location Service: 10775 Alpharetta GA 30076

Take my exam on January 3rd at their facility 10775 Alpharetta GA 30076, still not get my glasses, calling every week they put me in hold for 10 or 15 minutes, then they say someone will be calling me and never happen, Also requesting my contact exam and the same put me in hold no answer fax me the wrong exam. I do not have contacts at this moment and no glasses.

Please a really need you help.

Thanks Amanda B

[protected]
Pearle Vision
-
Boston office
My elderly father got his eyeglasses from Pearl Vision in Boston last month. Due to COVID-19, we moved him down to our house in NC. His glasses are scratched and he called to get a copy of his prescription from them so I can get him a couple of spare pairs of glasses from the VA nearby. He was told that they can't provide him a copy of his prescription and that he would have to come back to Boston, Mass and pay for another exam or he could order more glasses from them... This is an obvious money grab aimed at an old Vietnam vet... Either travel 800 miles in the middle of a pandemic or pay us more money and we can help! Unsat!
Desired outcome: Copy of his prescription
Pearle Vision
-
Transition lens and bifocal for 2nd pair
I purchased 2 pair of glasses a week and a half ago. She only gave me the price for the expensive lenses she never compared the price of the progressive lens to the other lens they sell. I never had any problems out of the cheaper lens. The progressive is supposevto be a better anti glare lens. One to wear as glasses and one as shades. The transition lens are not dark and barely transitioning. I can see me eyes thru them when looking at them from the other side via phone. I ask other people about the look and they say I can see your eyes and something is not right with them.. When I clean them they have a film on them. I have had transition lens all of my adult life and never had a problem with them ever. I ordered the shades without the bifocal but I want them with the bifocal now. I asked the girl about that when I got them back and she said I would have to get new lense and it would be much more money. I don't see why they can't swap them out and charge the difference for the lense. I have insurance to cover it and I don't see it being much more expensive. I would like the transition lense to do what they are suppose to do turn dark and work like they should. If I can't get it done correct then I would like to return them. I paid for them in full when I ordered them. I am so disappointed.
I purchased them at a store in Bluffton SC
Desired outcome: Get the order right or return both pair frames and lens
This review was chosen algorithmically as the most valued customer feedback.
Back in July of 2021, I went to Pearle Vision located in Robert Street, West Saint Paul, MN 55118. I showed my tinted glasses and a prescription to the Service Rep. I asked her if it was possible to use the prescription and removed the tinted glasses to make clear glasses. She said yes. I asked her how much was going to be the charge. She told me $100.00...
Read full review of Pearle Vision
This review was chosen algorithmically as the most valued customer feedback.
I was in Beavercreek, Ohio store on 9-4-21. I made an appointment and was told 9-4-21 @4oclock, this was on 8-30-21. When I arrived on Saturday the 4th filled out paper work was told DR would be with me shortly. Took paper work up, was told by Robin paper work looked good. Then moments later I was told by Robin my appointment was 9-11. Why I was lied to...
Read full review of Pearle Vision
This review was chosen algorithmically as the most valued customer feedback.
I purchased my contacts from Pearl Vision & they told me that if I needed to exchange or returned them for any reason that they will gladly take them as long as they were not open or expired! So my right eye prescription changed & I asked them to exchanged 3 unopened and unexpired boxes, they refused & gave me nonsense excuses! I called the contact lense...
Read full review of Pearle Vision
This review was chosen algorithmically as the most valued customer feedback.
I have been purchasing glasses from this location for over 30 years. I have only had these particular glasses for 9 months. When I went in to have them looked at, the first young lady said that there was another recent case where a customer's glasses had the same issue. But when she brought that to one of the manager's attention, she had no compassion for...
Read full review of Pearle Vision
Pearle Vision
-
Receptionist
Unprofessional receptionist. First visit resulted in receptionist being rude when I declined uninsured testing 3 times... Second occurrence. Other receptionist during fitting and pick up tilted frames for glasses to be unwearable... Had to go to walmart to correct frame adjustment... This was after telling receptionist to only adjust ear piece slightly... This was done but prior to hanging me the frames receptionist then tilts frames inward without consent from patient. Glasses received in box... Patient (i) get home and find unable to wear glasses... Very unprofessional receptionist when they feel slighted by patients.. I never raised voice or was rude. Yet was treated like I was hostile for denying uninsured testing that is not covered... Will not recommend service to anyone...
Desired outcome: Professional staff
Pearle Vision
-
not being able to walk and look at glasses on the wall!!
I think it is ridiculous that this business will not let paying customers walk up to the glasses on the wall and take a look at different ones they are "thinking" about buying. You have to tell them what you want and they will bring some out based on your wants. What if I do not know what I'm looking for because I want a whole new look!?!? Either they need to let paying customers look or else I'll be happy to pay another business for all of our family eye exams and new eyewear!
The complaint has been investigated and resolved to the customer's satisfaction.
Pearle Vision
-
contacts
I had a eye exam for contacts on 3/19/21 it took 3 week to get my first trail pair my next appointment was 4/23/21 for a second trail pair. I stared calling after a week of not hear from Pearl. So call every week after only to be told they are on back order.WITH NO CALL INFORMING ME THAT THEY WOULD BE ON BACKORDERED.

Its now 6/1/21 i called only to be told they were just ordered on 5/28/21.
This is ridiculous i have been lied to so i want my contact fitting fee returned to me I Now will have to start over with a new eye exam and contact fitting fee out of my own pocket
Desired outcome: refund of contact fee
We are here to help
16 years' experience in successful complaint resolution
Each complaint is handled individually by highly qualified experts
Honest and unbiased reviews
Last but not least, all our services are absolutely free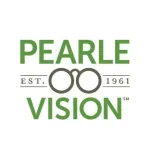 Pearle Vision contacts