PayPal
-
I am disputing a purchase of a TV
I send my payment for a TV on the website and when I went to contact the seller there is not information to contact this seller! I did not receive a confirmation email or anything after making the purchase! Times are hard an I am a senior citizen and 100.00 is a lit of money to me! So, if I am getting a TV that is what I ordered, if this is a fake seller, I expect you to see that my money is returned! Please reply to me and acknowledge you received my complaint. Invoice ID - 276320060-33337071. And Transaction ID - 96189220RS7448447
I am very upset that this seller is not legitimate and scammed me
PayPal
-
Unauthorized debit
You have taken funds from multiple banking institutions to cover one transaction. You are holding nearly $4000 of my money. You have no customer service, only very limited hours. I will escalate this fraud through the state banking agency who is permitting you to do business in my state. The Fonds in question were withdrawn from Citibank and Riegel federal credit union. The resolution I'm looking for is to recover the excess funds withdrawn from my account . PayPal stated there are no errors on there investigations and have not attempted to look deeper into there error. PayPal also has not provided any documentation.
Desired outcome: Return the fund you took without authorization.
PayPal
-
I was scammed and Paypal is not refunding my money
A scammer used a false item and sold on facebook. After a week, I logged onto paypal and notice the seller is a scam with a differ name, email and website that is also a scam information.

When I reported to Paypal on July 7, I shown and provided all information I gathered. I was assured everything will be taken care of within 10 days.
20 days later, nothing was done. I called Paypal, I was told no one reviewed the case and they believed the seller shipped seafood from China to USA.

Another 2 weeks has past.. Aug 4th. Almost 1 month since I open the Fraud case.. there is still no resolution.
Desired outcome: I want my money refunded
This review was chosen algorithmically as the most valued customer feedback.
I called in 3 times to get help on my paypal account access. I got disconnected 3x as well. All the representative who handled my call said they are going to transfer me over to an account specialist but all 3 calls were unsuccessful and disconnected. The 1st rep who handled my call named Ann, doesn't seem familiar with my issue. I gave her all my detail...
Read full review of PayPal
PayPal
-
close account
I called 866-528-3733 and they said credit account closed. I then called 844-286-4190 and they said credit account not closed. what's going on. I demand these accounts to be terminated immediately. I also emailed them from the PP website. I called the 866 number yesterday April 26th 2021. I called the 844 number today April 27th 2021 at 10:30am pacific time. Please help, I do not want this account. Thanks my email is [email protected]
Desired outcome: close pay pal account
PayPal
-
3 company from china using american account
There are 3 company fro. China using ametican account try paypal that facebook promote they metchandise i place a order for bubble tent and the china cabinet they got my money asap try paypal lie with and never send my order paypal lue saying it whos deliver with is a lie refused to give back my money so am out of my money and never git anything metchandise deliver
Order company name sane site order sewring machine touch my moneyy no sewring machine whos deliver to me and know block me from email they fake rmail address paypal see to think is ok for china to take our american money and give these merchant anothet way to be thief
.anorher merchant i orderf some boots toych my money no boots zo far i am not letting anyone lie on me if keep my money and i have nithing to show for ir i am reporting these to the fbi for investigation i want my money back they not letting anyone off with our getting my money back

I well stop using paypal that for sure paypal went inti my bank account touch my money give ir ti thief and told me they have proof of delivered they refused to send me copys of these. Deliver
Desired outcome: Get my money back never ordering on line anymore never using paypal anymore
PayPal
-
Venmo
Venmo froze my account 7 months ago and told me it would be 180 days before my money was release but 180 days has come and they emailed me and said the hold was released my account is closed I can now use standard bank transfer to transfer the $10406.43 to my bank so I started by transferring $1000 and then another $1000 then I received an error message and my account was frozen again talking they can freeze it whenever they want and hold any funds for up to 180 days which is wrong and I'm losing my patience that money was direct deposited into my account from unemployment due to covid 19 and you people think it's funny playing w people's money because you have billions of dollars but wake up call it's a pandemic and some people cant afford to give you billionaires $10, 000+ now its $8406. Please have a heart and stop allowing venmo to do this to people.
Desired outcome: Let me transfer my money or mail me a check to my address on file
PayPal
-
Can't access my account.
I have a PayPal account I can't access due to a two factor authentication code that can only be sent to my mobile phone. I no longer have that phone number and cannot access my account or any of its information. You have access to my email address and I have received emails to that email addresss from your company. I have called all the phone numbers given and the automated assistance hangs up on me . What can I do to access my account? Please help me...my email address is [email protected]
Desired outcome: I wish to be contacted by the above listed email
PayPal
-
Changed mobile number can't access acount
Had to change my mobile number recently.
Was informed by my service provider it would take 24 hours but it changed over within the hour.
I went to change my number in PayPal and realised the app was not installed which took me by surprise.
Upon reinstalling the app, I'm asked to have a code sent to my old number in order to log in.
This understandibly is not possible.
There is absolutely no option at all to contact anyone for support without having to log in.
Every option, including emailing support requires you to log in.
I can't log in without receiving this code.
I have spent days going around in circles unable to get any help at all.
I even left a post on their forums and no one has been able to help.
Desired outcome: Provide contact for support that does not require logging in. Mobile numbers change for a variety of reasons and relying entirely on a mobile number for security codes without any other contact options is not helpful nor professional.
PayPal
-
Shipping fraud - seller ships your item to different address
I complained to my seller and then PayPal that I never received my package. PayPal contacted the seller who provided a completed tracking history from USPS. I went to my local USPS and showed the postmaster the tracking number. He checked and found it was addressed and delivered to my name but at a different house number and a different street. One mistake could be human error. I have a written letter from my USPS dated 1/14/21 explaining the mixup. PayPal does not care. They will not accept any information about a complaint after they have decided the case is closed. If the error was unintentional the seller would have responded to my first or second email. He responded to PayPal so they wouldn't charge him for a failed transaction.
Desired outcome: Paypal should return my payment due to seller's mistake.
PayPal
-
Lack of customer service
I have been on PayPal since 2011. Recently I have been getting multiple security questions, over and over when I try to access my account. I only get responses from a bot or something. They use to answer their phone. Now they hang up on me I was trying to link my bank to my account, but now am not sure I trust them anymore after 10 years of great service.
Desired outcome: I want to be listened to and respected as human being.
This review was chosen algorithmically as the most valued customer feedback.
Refund made with incorrect amount. The company refuses to evaluate the case, just looks at the records themselves and does not consider the document that I have proving the incorrect value. It does not respect the return policy itself and is charging a value completely without logic. I made a wrong purchase and canceled immediately, minutes after the...
Read full review of PayPal
PayPal
-
Service
I've always used PayPal but as of late service has been horrible. Covid changed a lot and so has shopping. I never shopped online until Covid-19. PayPal has declined all my disputes and I never received my items or refund. I'm out roughly $130. I don't have a lot but when I purchase something I want it. Amazon and EBay have sent all that I have ordered just not PayPal. Not a happy camper here😡🤬😡🤬
Desired outcome: Refund or items
This review was chosen algorithmically as the most valued customer feedback.
Reference ID: PP-L-251859651547 My employment salary gets credited in my bank account then the salary is half stored in the account and half of my salary i transfer to my legally owned responsible cashapp account. The transfer is made and within seconds i see my account showing limited, i fill the evidentiary document of showing that i own the cashapp debit...
Read full review of PayPal
PayPal
-
Scammers!!! Took over $500 because my sales goes up
Paypal is stupid and has stupid terms and conditions. You ever made these stupid terms they have, you are stupid!

They closed my account for no reasonable cause. No disputes. No chargebacks. Nothing. My customers are happy doing business with me.

Now one day, they just suddenly hold my payments for 21 days each transaction and said, I got my sales up to sudden. Of course! We are a business! And it's normal to aim for sales growth as soon as possible! Stupid paypal. The problem with you guys, you are nothing in regards to financial education and you think you are best at these things? No. You suck and trust me, karma is real.

If you don't want to suffer like me, stay away with paypal. I promise you, they will take your money and use for their own good and doesn't care about their clients suffering for anything especially within this pandemic.
PayPal
-
Poor customer service
Dispute of Online Sales Credit shortage of SGD342.55 due to Overseas Fraud sales transaction
w/Proof of documents lodged with Singapore Police and sales invoices and emails communications
Case ID: PP-D-74486864
Case ID: PP-D-74487296
Case ID: PP-D-74491238

Despite numerous emails, we have sent to Paypal since 10July, till now we have yet to receive any reply from Paypal on the outstanding SGD342.55 to be returned to us

As stated on the police report an overseas customer Mr. Jonathan Whitman has lodged a refund of 8 Bausch & Lomb Magnifiers claiming that all goods were damaged without providing any photos as proof
In order to initiate a refund or exchange we request customer to ship back the damaged goods but on 16July we only received 2 magnifier glass and 20 pieces of tiles.

Please email us at [email protected]
PayPal
-
Account locked
Back in March of 2020 PayPal locked my account and I can't get them to tell me why. I think it had to do with 2 returns that I made on Mercari and I think E-bay because the Items were broken during the mailing process. I've tried to get a hold of them thru e-mails and phone calls. I can't get them to answer the phone and I keep getting form letter e-mails saying to go to the Resolve Center. When I go to the Resolve Center there is no resolve button to resolve anything, it just says I broke the terms of agreement. When I tried to close the account it says that I have to wait 180 days. So now it's been more then 180 days and it still won't let me close my account. I e-mailed them to fix it or close my account. The e-mails just tell me to go to the Resolve Center. Any help in closing my account would be appreciated. I give up.

Thanks,
Curtis B. Carl
PayPal
-
Refund from busuu
I opened dispute in PayPal regarding Busuu (charged me €70 Euros for something I dont use, I don't have access to and I cancelled my subscription BEFORE They took money for next period) and They said That is still my fault. Helping scammers like Busuu should be forbidden, I find it unfair That They do not want to help with my refund. I did appeal to their decision so waiting for the results now
PayPal
-
Continue the notices.. Still nothing is showing on my card..
Sends me notifications of funds being uploaded onto my axcount.. Not is upload3d... Ive called them and tried many times to figure out the problem. But nothing nor anyone will help me solve the problem... I need my money..
Today.. My electruc is due.. I want my reimvurresed for the money that was wrongfully removed from my account also..
Please help..
This review was chosen algorithmically as the most valued customer feedback.
On 5/20/20, I placed an order using PayPal as the method of payment ... for no reason other than the cash-back incentive for so doing offered by one of my credit card companies, The merchandise I ordered was to be delivered by 7/30/20.. When I had not received any status updates, much less the merchandise, by 8/5/20, I checked the status of the order, using...
Read full review of PayPal
We are here to help
16 years' experience in successful complaint resolution
Each complaint is handled individually by highly qualified experts
Honest and unbiased reviews
Last but not least, all our services are absolutely free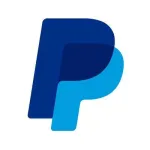 PayPal contacts