Western Union complaints
303
Western Union
-
Service I'm not allowed
I will try to describe what happens to me when I try to send money to Italy.

1) The first time I used your company, I was amazed at how simple it was to send the money, it arrived three days later without any complications, I was amazed.

2) After a week I sent a second time, but I was wrong, I deposited the money in HSBC bank, and sent it to your company, which was dissatisfied with the negativity, the money was not ready/available, refusing the Transfer. ( my fault )

3) The next day I tried again, but I was denied again, to finish completing the form.

4) the day after the same as No. 3 (continuing the following days with the same result)

Since I am a wealthy 72 years old, with no debt or bankruptcy, on my shoulders, I keep asking myself why this company rejects me.

Regards

Bertini Alessandro
Desired outcome: I would like to receive a negative / positive answer, thanks.Addressin Italy: Branch: Bank Branch: BPM GenovaBank Country: Italy
Western Union
-
I had sent some money. I wanted to change the name to who was to receive the funds.funds.
i spent a good portion of my day, running around and talking to the phone representative on the phone. I spoke to the person and they tried to tell me I could not change the persons name to whom I was sending the funds to. I sent the funds Monday. The person went to get the funds Thursday. The name was incorrect.(just the first name.) I was to go to Western Union to correct the first name. The person on the phone told me that I couldn't change the name of the person to receive the funds. I have dealt with Western Union before and I have never heard anything so ridiculous. They told me I had to get my funds back, hence then forward them again. Which I would have to pay another $50 dollar fee. The money was already there the person could have been able to get the funds and we both could have been done with it. This person kept insisting that I get the funds and start over. That did not make sense. The funds were already in play. Why go through all that again. I had MTCN#. I went to another Western Union and they went to change the name but could not get into the system with the MTCN#. They also told me I couldnot withdraw the funds and turn around and resend it. I would have to go somewhere else to send the funds. That's crazy. Needless to say i went some where else. Before I arrived to this particular establishment I called and put in the MTCN# and it told me the funds were ready for pickup. After I talked to the person, I called the funds were ready for pickup. So why could the name not be changed for the person to pick up the funds.I went inside the office and went on and withdrew the funds while the person was withdrawing the funds I told myself ask them can I change the name. They told me I could. I wish I had asked that first. They informed me that it would not have been a fee. When I finished withdrawing and sent the funds. (At the same establishment)I had to pay the $50 dollar fee again. They were realy nice and even apoligized for the day that I had. It took me from 11:15am til 2:32pm to finish that transaction. The person to receive the funds, waiting for the funds the whole time. I called them to give them the MTCN# and told them why it took so long. They said the person on there end told them all I had to do was change the name also and would not have to pay another fee. Total I went to four different locations. The first two the computers were down.
Desired outcome: Please refund. I would like a response. My email is [email protected]
Western Union
-
Sending money
Money sent was blocked and no notification was sent to date. I was informed of the failed transaction the following day by the intended recipient. Despite not breaching the threshold $10,000.00CAD limit set by FINTRAC and other applicable laws related to money laundering, terrorism financing and other criminal behaviour in Canada - my money was frozen and is currently held with no explanation.

I will seek legal recourse of my money is not released to me soonest.
Desired outcome: Full refund by interest and a formal explanation regarding the delays.
This review was chosen algorithmically as the most valued customer feedback.
I used the Western Union service located on St. Joseph Boulevard, Ottawa Ontario, Canada to send $700.00CAD, yesterday, 2 May 2022. The MTCN for this transaction is 461-732-4350. Previously, I've sent approximately $3000.00CAD on several occasions all to the same recipient. The total amount sent to include the $700CAD that was blocked is well below the...
Read full review
Western Union
-
Money order history
I inquired at Western Union to obtain my money order history. The branch I obtained the money orders is closed.

Via the customer hotline no one is able to assist. I submitted a written request as well but you can only inquire about a 1 month history which I have not received.

I tried to file a complain with the complain hotline. The call drops or no one picks up

I urgently need my money order history for an IRS audit

Sincerely

Tanja Burkl

619-746-1921
Desired outcome: obtain money order history
Western Union
-
my account being blocked
I registered with WU nearly 3 years ago but got blocked on my first transaction despite been given the assurance that my documents were verified without any problem. I keep getting this message-WE ARE VERIFYING THE SOURSE OF FUNDS YOU PROVIDED AT AN AGENT LOCATION. I have been back to the agent, it still does not let me send any money. I don't know what kind of service you offer if it cannot be resolved in 3 years. I would appreciate if my account was unblocked so i can make use of your service,

Not a happy customer.

R Mohammed

email - [email protected]
Western Union
-
I can't get my money transfer
Dear Team

I was waiting for money transfer from my wife account MTCN 8969060710 on Dec.11/2021

I went to Olaya branch they refuse to handover the money because of the transfer was registered under my first & last name only while they are asking to have full name and my wife tried to contact the bank but she can't

i will share my ID and wife ID

Ragheb Touqan

053 000 9682

[email protected]
Desired outcome: You have successfully transferred the amount of 857.0 JOD via western union to Ragheb Touqan your MTCN is 8969060710, Terms and Conditions applied, for more information please call +96265200400
Western Union
-
Why blocked for sending money by WU
Dear WU-Team

I've just tried to send money to my business partner in Ghana, who asked me to return his money to invest it ib his house for a sales and meeting room.

At the WU SBB odfice they told me at the end, that there is a refuse on my name for sending money.

My name is Bernhard Erwin Sarbach from Switzerland.

Pls explain why my name is blocked to send money to my business partner.

Waiting for yr good news y return

BR

:Bernard

[email protected]
Western Union
-
Canceled transfer
on sunday the 13/02/2022 I transfered 250$ to turkey, my transfer was canceled and was said that I am not alowed to use the western union service any more

can you please explain to me what is going on?
Desired outcome: why cant I use the western union services? re instate my name and alow me to transfer funds
Western Union
-
Blocked / banned for life with no help
Been married for 12 years. Have two children in the Philippines. Private school, medical expenses, vehicle maintenance as well as birthdays, Xmas etc…. Many expenses to raise a family. I'm in canada and work long and hard hours to support my family. Blocked with no explanation except to send an email to [email protected] blah blah blah. Sent several emails. Been months and no reply. I'm sending money (witch I can prove is legitimately earned) to my wife of 12 years with same last name ….. call and wait on hold to get zero answers and after repeated questioning they just hang up or say sorry nothing can be done. Frustrating to say the least. Terrible customer service. Secretive and shady is their business practices. No accountability, no answers, no help received. Seems nothing can be done? Making families suffer and not giving two pucks …… seems this is happening to so many families. What gives?
Western Union
-
Western Union error code R1136
Today I went to Western Union to pick up some money that my friend sunt to me. I gave the man my name and the senders name with the mtcn number. He put the number in the computer and the information pulled up with the amount from the sender. So he typed in my correct information. When he went to give me the money. An error code R1136 popped up so he couldn't give me the money. He told me to contact Western Union customer service and find out what's going on. So I contacted western Union customer service and the man wouldn't give me an explanation about what the error code means. They sunt the money back to my friend. I never had any problems with western Union before. Something needs to be done about western Union. Bad service
Western Union
-
Money Transfer Services
I made a $1000 money transfer to my family member in India who was in need for medical care resulting from COVID/COPD complications.

Not only did the transfer not happen, it was deducted from my bank account. The receiver was told on multiple consecutive days to come back the following day and the following day etc. with no explanation. I never received notice via email, via phone call, nor notified on my account on my app -- nothing. My email said the transfer was successful. Only when inquiring with family, was I told they never received it. This is an unfair and deceptive business practice that, in the guise of purportedly protecting consumers allows the company to simultaneously do this to millions of customers and sit on billions of dollars. This smells of ulterior economic gain. When I confronted the agent -- she quickly disconnected. I called back and 30 minutes was able to get to a supervisor. Nothing resolved; money finally transferred but no explanation provided.
Desired outcome: Systemic change to compel the company to notify customers that a successful money transaction did not take place if it did not.
Western Union
-
bad service.
BAD SERVICE, NEVER AGAIN ! Customer service just try to make you stupid, kicking you from one operator to another operator just to hold your money away from you as long as possible. Hard to get cancel transaction and get your money back to you. Takes almost 2 weeks to get my money back to me. I had to call in Trenton for complain to get same result. BE AWARE !
Western Union
-
money transfer restriction
good morning ! the reason for my complaint is because since 5 years ago i been unfairly block from sending money transfer via Western union.
they asked me to send a load of documents which i been sent since then no one tell me anything about my case or what the problem was,
so after doing everything requested i still dont have access to send money transfer via western union so now i want answer about it please.
SAINT LUC LORDEUS TEL;239-292-0455 FAX 239-275-2002
2358 HARVARD AVE FORT MYERS FL 33907

REPONSE PLEASE THANK YOU
Desired outcome: WANT TO GET ACCESS AGAIN
i want get privillage to send transfer again like everyone else
Western Union
-
One of my transaction
I have a case reference number which is 142376071. I Transferred $1910 to the wrong account on 26/8/2021. That wrong account number is 60650100003291. My account number is 62650100003291. I requested western union for a chargeback for this money many times I haven't gotten any reply from them. My bank manager in India contacted that receivers bank manager and they freeze that money. then after few months, I contacted Bank of Baroda head office in Mumbai and they rejected the money on 3/1/2022. they said it must be on western Union's account.

The rejected amount is INR 102322.21 on 3/1/2022 to the RBL bank in india

Account number is 2599009910139998
Account name: RBL BANK LTD
IFSC code: RATN0000991.
UTR No: BARBZ22003936266

Officer name: Ashish SHekhar(NRI Business Dept., )
Phone :Tel:+91 22 68843916.

Still this time i haven't received my money. western union always says the recall request is unsuccessful. The amount is already rejected and its with western Union's bank account, why you guys cant return the money back to me.

I have checked the receiver's bank with my bank manager as well and he said the money is not there anymore.

Please check your RBL bank account and return my money back to my account. Because once the amount is rejected it should be back to western union and i don't think so there is any response when you contact that receiver's bank branch. please contact the head office(because i contacted the headoffice to reject the fund and they did).

If you have any doubt contact me on +61481319181 or [email protected]

I have already forwarded the email from the bank to the western union as well.

Please please return the money back to me
Desired outcome: I need my money back to my account
Western Union
-
Ref:_00d15f40r._5006o1mkkfe
Hello,

Please see ref. above. I was informed that WU will no longer offer me any services now and for all future. The email by Geovanni Op889 said that WU has taken that decision "to comply with the law".

I'm really not aware that I've broken any laws. And my question is what is the reason? What did I do wrong? Can you at least offer me that explanation?

I'm a Canadian Citizen, and I'm a law-abiding citizen and I find it totally outrageous that WU would just cut me off like that. What did I do?

I'm hope that WU would re-consider.

Thank you
Mazen Salhi
[email protected]
403-477-4157
Desired outcome: Re-instate the WU service to me
This review was chosen algorithmically as the most valued customer feedback.
Dear Sir/Madam,  I am writing to query about a restriction placed on my account for sending money. I have used  western union for many years  to send money to different  places.  This week, I  attempted to send money to two family members in Jamaica. I completed one transaction, then  when I tried the second one, I was  not able to send.    I called the ...
Read full review
Western Union
-
Service inquiry
I called to Western Union on 1800 023 324. At 14 Dec 2021 at 20:07 time.

I asked what information of the receiver do I need to enter for the receiver to collect money.

The Western Union telephone representative responded: I only need to enter the receivers full name that appears on the valid identification of the receiver.

This was incorrect information: as the website also requires the receivers address.

This worker I believe gave me the incorrect information on purpose. This person is a conscious Satanist.

Case 143 715 535

I would prefer to be an anonymous compliant. Due to Western Union do not understand the deliberately flawed personnel they are hiring.

I have attached the telephone voice audio of the call.
Western Union
-
Delay in payment of us$ 1000 transmitted through western union from islamabad, pakistan to atlanta
Dear Sir/Madam,
on 10th December, 2021 I sent US$ 1000 to my daughter Name Ayesha Butt in Atlanta through Western Union operator ID 408 in Islamabad, Pakistan. My daughter still facing problems and no western union branch in Atlanta is paying money to her due to insufficient funds available with them.

Pl help in the matter.

Shauakat Zaman ([email protected])
+92-300-5052450
Sender of Money
Islamabad, Pakistan
Desired outcome: Immediate Payment to Ayesha Butt
Western Union
-
blocked account
Please unblock my Wester Junior Account. I was told by a representative that my account was blocked because I exceeded the limit. 3 of my transactions were cancelled. I was in the process of buying a property and needed to send that money prior to the closing date. I can provide you with proof of purchase if needed.
hank in in advance for your help.
Client #: 8380665 278
Desired outcome: unblock my account so I can continue to send money
We are here to help
16 years' experience in successful complaint resolution
Each complaint is handled individually by highly qualified experts
Honest and unbiased reviews
Last but not least, all our services are absolutely free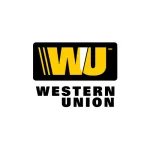 Western Union contacts