Oak Creek Homes Customer Care Service

American Homestar Corporation

4805 E Loop 820 S
Fort Worth
Texas
United States - 76119

Customer Support Phone Numbers
Oak Creek Homes Complaints & Reviews
Dear Oak Creek Homes of Lake Charles, LA I am NOT one to complain r bad mouth someone on social media but I feel after 8 weeks I have held my tongue enough. U r looking at $78k of my hard working deceased daddy's hard earned money... and another $25k n dirtwork, concrete etc He alway...
Oak Creek Homes is the most unethical company I've ever dealt with. We went to the Huntsville TX store at the request of a friend who had recently gone to work there. He is a good guy and had, at that time, not seen the bad side of this company. I didn't want to do business with a friend...
I went in on 1/19/2016 to get in formation on a home the lady in the first office as soon I said my husband didn't speak English she left us standing there and a man came out he said can I help u I said sue when he saw my husband ignored us as well then the third women bilingual she sat u...
This company will not honor it's warranty. They promise to send out a repair man but no one ever shows up or calls. Once they know your number they stop answering your phone calls. Mary is their warranty service person and she is a flat out liar. No matter how many messages you leave she...
I hate this cheap home.We bought it in Sept 2011, & its now March '12.This home is built so cheaply its pathetic.I did not want this brand of home, I knew it was cheap, but my husband wouldn't listen. The ceiling is cracked already in 3 places, the linoleum is so thin it pulls up...
I purchased a home from Oak Creek in louisiana. Extremely disappointed with quality of home and services. I was told I was buying and paid for an Oak Creek and ended up with a Lancaster home which is a cheaper virsion home and came to my lot with nothing I ordered in it. I was not allowed...
We purchased our home in 2009 from the Oak Creek Homes Tulsa lot. We were very impressed with the homes we looked at on the lot. Also we have good friends that own an Oak Creek home and they are very happy with this house. Upon receipt of this home we had many troubles with the house. Some...
Recently Discussed Complaints
Consumer Tips & Tricks
Worst rating
Subjects of Wide Speculation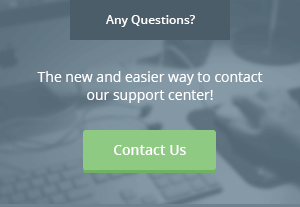 Latest News & Stories
Stay Away
Latest Questions
Latest Groups
Today's Mess-Up Photo