North Texas Tollway Authority [NTTA] complaints
268
North Texas Tollway Authority [NTTA]
-
Double billed with zip cash when I have a toll tag
I have had a toll tag for the last 10 years and noticed a few months ago that a lot more was being deducted from the auto pay than what I was actually using. I removed auto renew because I had more of a balance in my account than what I was using. I then began receiving zip Cash notifications in my mail. Even though it shows on my online toll tag account that the tolls were being taken out appropriately, I was still receiving zip cash notifications for the same tolls. I called Customer Service and I was told that I hadn't updated my new plate number. I explained that the tolls were still being taken out of my online toll account, and that I was being double charged through a zip cash account as well. They offered to knock $50 off of what the cash amount was, but I don't feel that it is right to double charge me at all. I shouldn't have to pay any of the zip cash because it was already taken out of my toll tag account.
Desired outcome: Dig deeper into the situation and wipe away the zip cash "amount owed" because it was already paid through my toll tag.
North Texas Tollway Authority [NTTA]
-
Unconfirm charges that do not correlate with 2 trips on NTTA
I am being over charged for trips I have not made, the following are the only trips I have made because I keep a calendar with all my trips for my jobs. Please fix your system and correct the mistakes, and quit over charging my license plates.

On 2/16/22 I went from Garland George Bush Toll Way to 3208 Thunderbird Lane in Plano to work.

The 2nd trip was on 2/22/22 to work at 2301 W. Campbell Road in Garland, Texas.

Carolina Melton aka Billy Melton

500 Broken Arrow Pass

Quinlan, Texas 75474
Desired outcome: Refund my credit card for trips not made on 2/16/22 and 2/22/22.Thank you.
North Texas Tollway Authority [NTTA]
-
Double Billing
Received a bill on 2/25/22 for tolls dating back to 5/14/21. It is a first notice. Have proof of payment for tolls through 7/26/21. Called NTTA customer service on 2/25/22 at approximately 4:40 pm CST. Spoke with a customer service representative named Janae. Heard laughter and chatter in the background. She stated she had no record of the numerous payments I have made over the last 3 years. The only solution she provided was to prove to NTTA that I paid the tolls. She did not provide info on where to send the proof. Asked to speak to a manager. She denied the request. Asked for her managers name. She denied the request. Asked for her employee ID number or her direct extension. She denied the request.
Desired outcome: Credit any paid portion of the paid tolls. Reprimand customer service representatives who give terrible customer service and train them how to serve customers.
North Texas Tollway Authority [NTTA]
-
I paid my bill and i was put in conlection?
To who this my concern,

We went to with my family to Texas. This was the first time, we were't good at location there and we ran to where we had to pay for toll fees.

In 28 November, we received a bill and we paid it right a way. After that we received another bill saying that we didn't pay for our bill and charged me for late fee. I wrote a note and attached a proof of payment and mailed it out.

We thought the bill was adjusted this time but we still got a another bill up to $38.81. This was ridiculous and we can't stand it any more. we send another documents with signature to make sure Tollway Authority got it.

Bad luck still comes to us this time. we got the third notice. I called Texas Tollway the rude lady said that she got my documents but she haven't got my check. She needed the back of my check. I told her I paid it from my account online how could I have what she needed. she said she didn't care. and she said she will put me in collection.

I immediately called my Chase Bank to make sure if my payment was sent out one time. They said it was sent out to NNTA but they didn't cash yet. If they have question about the check called us at [protected]

this is not my fault.

TODAY, 25FEB2022, I got a collection notice from NTTA.

Please correct all these mess and. And let me know if I have to got to the court.
North Texas Tollway Authority [NTTA]
-
I am disputing a toll bill for my Massachusetts vehicle. Zip Cash Account ID [protected]. My Pin is 4017
Please reference Zip Cash Account ID [protected]. I was charged a toll violation for my Massachusetts vehicle license plate # 99394. This license plate is attached to my vehicle - a 2005 Silver Lexus LS 430 sedan. I have attempted for the last 4 months to have this charge removed as the picture attached to this invoice is attached to a commercial truck / trailer. Today for the 6th time a spoke with a supervisor named Leslie and she assured me that it is clear that the picture on the invoice is not a Lexus car - it is clearly a truck. Also, I will attach a picture of my car with the license plate attached! Please note that in Massachusetts the "CAR" license plates have the word Massachusetts on the top of the license plate and "The Spirit of America" on the bottom of the license plate. If you look closely in the picture on the most recent invoice BOTH OF THESE ARE MISSING! I have been working on this for the past five months and each time I receive the same promise that this will be resolved and I will receive confirmation via email. But I am still waiting. It has been over 20 years since I have been to Texas and my vehicle has never been there. I am hoping you can help with this extremely stressful situation ASAP.
Desired outcome: I would like an apology and remove this outstanding balance from my records.
North Texas Tollway Authority [NTTA]
-
Fraudulent charges
My Toll Tag account has gone to collections as a result of "outstanding balance" from 2020. However, I have personally spoken with and made several confirmed payments via (main office billing associate). These conversations included "autopay" as well as alleged "outstanding bill" payments, which are confirmed with bank statements. My attempts to resolve this issue have been met with ZERO accountability, competence, or resolution. Half of the alleged (4) bills have been payed. Without any valid explanation for the source of the (424) toll charges. Leaving me with $500 in payments and an undetermined $600 + remaining. I am uncertain about where the ethics or morals of this company exist. As a business owner, I would expect at the minimum there are legal guidelines that are being breached. Please help. Thank you for your time.
Desired outcome: Remove outstanding balance
North Texas Tollway Authority [NTTA]
-
High fees and not deducting payments I paid.
I made several payments and wrote letter and received no acknowledgment. I just keep getting these late fee notes with the high fees added to them. I wrote complaining and did not receive any feedback. I am going to find out who I need to write and complain to someone in the city of Dallas because this is ridiculous. Somebody is filling up their pockets off of the poor citizens. Crooks are in your organization!

Sincerely,

Billie TaylorSmith
Desired outcome: Stop ripping people off.
North Texas Tollway Authority [NTTA]
-
Fraudulent billing for many months
We do not drive on Texas Toll roads! We never have driven on any Texas Toll Roads. We have been being billed many months. We traded truck in April 2021. We have the license plates. we get billed every 2 months, We have filed case numbers, they give us credits, not for all balances. We get new charges for late fees.!

ZIPCASH Account ID [protected] : pin 8577 and 7308

License Plate CHK3102

Vehicle 2007 CHEV C25
Desired outcome: Cancel account and all Bills and Balances
North Texas Tollway Authority [NTTA]
-
Bill sent to my loan office instead of me
I tried to resolve this by speaking with a supervisor who was very rude and couldn't figure the problem out. She became upset and told me she wasn't going to go back and forward with me that it was only 9am. No one has been able to tell me why I never received the bill and why the amount they verbally says I owe is totally different than what the online system says and the letter I received from my loan company says
Desired outcome: For someone to call me and resolve the issue
North Texas Tollway Authority [NTTA]
-
Paying bill
I called NTTA (Dava) today and she was wonderful! She was very kind to me, patient, and helped me get everything I needed to be done! I couldn't find out how to write a good review, so I'm doing here.

As a customer, I would suggest her management give her a raise, ASAP. This woman is doing amazing at her job and if you do some type of training there, she should be training everyone in this company - she is the epitome of what good customer service looks like.
Desired outcome: Dava was Wonderful, today !!!
North Texas Tollway Authority [NTTA]
-
Davonte - CSR
I would like to complain about the representative Davonte who refused to allow me to speak with a supervisor and continued to tau t and be rude. He asked me my name several times. He then asked me to spell it and asked again what is my name. I gave him the information about the street address, I gave it twice it was not enough. He never did help me and refuse to allow me to speak with anyone else. It was as if it was his goal to upset me . I do not believe this should be allowed. I have a invoice that is being billed to me but it does not belong to me, I sold the car over a year ago.
Desired outcome: I want the tolls removed. The CSR should not be allowed to do this to customers. He is a reflection of your company.
This review was chosen algorithmically as the most valued customer feedback.
NTTA took out $10 from my account for usage on a car I do not own. I called them several times they just kept having me call back then said I owed them $1.16 and had to pay that in order to close my account. I had a vehicle AM0R3 registered but expired 10/2019 and that car was not on any tolls after that yet the charges they made to my account were on 2021...
Read full review of North Texas Tollway Authority [NTTA]
North Texas Tollway Authority [NTTA]
-
Unregulated billing notices
My husband and I have both experiences this TWICE now, on SEPARATE occasions. We both have used the NTTA, however, instead of receiving the emails notifying that our bills are are due OR the mailed letters with bills, we are now ONLY receiving third notices of non-payment. The NTTA IS A RIP OFF! I spent a 45min conversation with the supervisor who couldn't explain why we only received third non-payment notices without previous notices first. The NTTA is ripping people off with very high late fees. And I will be posting as many negative reviews with as many places as possible until the NTTA stop doing this to people. Because if they're doing it to us then they're doing it to others. STOP RIPPING OFF PEOPLE AND SEND THE DAMN ORIGINAL BILLS!
Desired outcome: To resolve this and send original bills, not just the third non payment notices. To give people adequate time to pay the FIRST bill.
North Texas Tollway Authority [NTTA]
-
Warrant with threats of impounding
I an going to Do my best to keep this short and sweet In September 2020 I purchased a toll tag for 2 vehicles and said vehicles and set up an automatic debit so that when they can't gotten down to $10 that it would automatically reboot itself to 40 I now have been threatened to be thrown in jail from my car to be impounded and I'm nit's hard to be impounded I know how to toll tag didn't go down the tall roads without one got another letter in the The melt today stating that I had unpaid toll fees for A-day I never even left my home.. They wanna come take something that I have fought battles for my entire life to have the things that I get all for them to say that they're going to come in town my car for $1500 of unpaid toll fees when I own a toll tag. I went through cancer in 2020 to my fiance being diagnosed with lupus to in the year with my mother being diagnosed with dementia.. They wanted to take my only means of transportation rotation for something they say I didn't pay when I had purchased 1 but 2 toll tags. I thought it was a joke at 1st letters in the mail a scam people winning money like they do. But no it's legit they're seriously are going to come arrest me and end my car for $1500 of unpaid toll fees when I still to this day possess a toll tag.. I called to speak with a lawyer the lawyer won't return my phone calls. I called the judge the judge won't return my phone calls. They even call my mother on a daily basis that suffers from dementia. Talk about a scam. They should be proud
Desired outcome: Stop threatening me and drop the fees
North Texas Tollway Authority [NTTA]
-
Zip cash and toll tag double charges
I have been asking for help for over one year now and nobody seems to be able to direct me to anyone to resolve my account. Basically, I'm being charged on my toll tag and also charged zip cash. I went into the office and they were extremely confused and didn't know what to do so set me up with a new account. Told me maybe I'd have to fight the charges later down the road. Now, I'm receiving letters about being a habitual violator. Nobody seems to be able to help unless you pay the crazy amount due. Who helps with any issues if the 800 number can't direct you or help you?
Desired outcome: Review my previous account and resolve an actual fair amount due
North Texas Tollway Authority [NTTA]
-
Beware NTTA Pads Your Bills With Toll Charges That Are Not Yours
I used the toll road to meet a client to show him homes in the Dallas area on October 16th and our meeting was from 10AM-11AM. I received the toll bill for those charges, as well as an additional charge for a different date of August 21st at 11PM at night. I rarely use the toll road, except when meeting clients in the Dallas areas to show homes which are done during the daytime hours. I called NTTA to dispute the charge with no luck, as they would not remove the charge stating that it was my license plate, although the car description didn't match. I had an issue with this company before with padding on additional charges when not even in the area. I've also had friends have the same issues with padding charges. This company is ripping people off by padding the bill with additional charges and fees and there is no way to dispute the legitimacy of these charges.
Desired outcome: Charge on August 21st removed and stopping ripping people off by padding the invoice
North Texas Tollway Authority [NTTA]
-
NTTA is absolutely evil.
There are so many things to say about this evil organization but to put it very simply, they will find a way to bill you for vehicles you have not owned in ages. They will frequently stoop to the lowest levels of humanity to get a few dirty bucks from you. They lie, they cheat and they steal. Repeatedly. The customer service is absolutely horrid. They must get these people off the streets of some crap hole town. It just amazing.
Desired outcome: Shut down.
This review was chosen algorithmically as the most valued customer feedback.
Hi I'm Loretta Huff, I'm writing you about your fast tag dept whom I feel are mistreating me, last year due to COV 19 they were offering a reduced amount on toll tag, my toll bill was up to 1200 dollars due to Lyft, who told us they would deduct toll fees from our pay and did not, I have been driving in Texas for over 26 years and I never owed a toll bill...
Read full review of North Texas Tollway Authority [NTTA]
North Texas Tollway Authority [NTTA]
-
Charge on vehicle which is not mine
I received 1st notice about 2 months ago. I called their customer service and was told that they will work on this issue. when I asked for the confirmation email, they said there is no confirmation number regarding this call.

Today, Oct 10, 2021, I receive a 2nd notice. the total penalty fee is 35$ while the original amount was only 3.52$.

I need the NTTA to cancel this bill immediately. Zip cash account ID: [protected]
Desired outcome: I need the NTTA to cancel this bill immediately.
North Texas Tollway Authority [NTTA]
-
Billing and customer service
I have been received bills over 6 months old or not at all and then gotten second notices on them one even from 2019 and I had even paid other bills on that vehicle for god sake, when I try to to discuss or explain this with customer service they talk over me or are dismissive, I just want to pay my bill and have a record of doing so, if I am late I will pay the fees but your "customer service " people don't help and then get mad when try to answer then.
Desired outcome: I just want to pay my actual bill
We are here to help
16 years' experience in successful complaint resolution
Each complaint is handled individually by highly qualified experts
Honest and unbiased reviews
Last but not least, all our services are absolutely free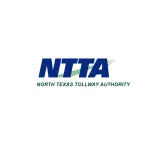 North Texas Tollway Authority [NTTA] contacts