Netstar (formerly Altech Netstar) complaints
133
Netstar (formerly Altech Netstar)
-
Contract expired in 2020
I sent Netstar an email in 2020 September when my contract expired and raised a concern with the debit order and my account was handed over even though the contract expired.

How am I liable for the debit orders even though my contract expired.

My ID number is [protected].
Desired outcome: Please refund me.
Netstar (formerly Altech Netstar)
-
Installation of tracker
I have been calling netstar 5 times now for the installation of the tracker in my new car. I have been paying and bought a new car and in the process of selling the old one and have been requesting for the installation of the tracker which I was told that I have to be refunded as they have been deduction for the past year for 2 contracts of the same vehicle. He last oerson I spoke to last week promised to call me back before the end of business and has never done so. She also promised to arrange for refund which I am still waiting for. Today I called again and the Gemalto did the same, promised to call me back even now no call received

I need to travel tomorrow for 17hrs how do I do so without the tracker. I am putting this in writing so that when I cancel this contract, no one should blame me otherwise we will meet at court room period.

Xoliswa Buthelezi

[protected]
Netstar (formerly Altech Netstar)
-
Total rip offs
I had a contract for two of my vehicles for the past 4 years. Their product had been changed 3 times due to inoperative devices. You only get to find this out when you check with them if the device is working. I was told when I enquired that one of my vehicles tracking device could not be traced when I last called. I was told to renew my contract for a further 36 months in order for them to replace my unit. This mind you after me paying for a device, only GOD knows when it last worked. After getting no joy I made comments on hello Peter, I was then contacted and told that they will refund me six months of premiums and reduce my premiums. It's now 11 days and in spite of me calling daily, no device had been installed. They are completely useless. I now have no alternative but to cancel my contracts with immediate effect.

,
Netstar (formerly Altech Netstar)
-
Car track
Netstar never cancel my contract after I had sent written communication to cancel and after 3 months I was still liable for the uncancelled account.

3 months later I was told of cancelation fee and told I had a 3 year contract which I had no knowledge of.

When I bought another car which as part of my package came with netstar device , the dis not install , they took the mo ey for that device and told my lies.

When I enquired about the new device only then they told me stories about the previous account.

I spoke to Mhloni Sibiya from their legal department who was rude not helpful and useless.
This review was chosen algorithmically as the most valued customer feedback.
ACCOUNT NUMBER: [protected] - Even though I asked for a report to indicate when the unit stopped functioning, I never received the proof date and I do not have the means to get this information. I was given a 1 month payment leave and I know from my log book when last I traveled on the R21 which was the last location indicated on the system - May 2021. After...
Read full review of Netstar (formerly Altech Netstar)
Netstar (formerly Altech Netstar)
-
Emergency fail
Good morning. I pressed the panic button about 19 times on 06 06 2022 at 6.21 am and received an sms but in the situation where I was in was unable to answer the sms. I then managed to call Netstar to assist but they wanted to confirm my identity before assisting me. I had to stop at a garage just for the vehicle to stop following me. I then stareted to drive again just for the vehicle following me again. I had to think on my feet and to confirm who I am while I am trying to keep my self safe so this is not assisting in a emergency. Since now as I am writing nobody called back to make sure I am safe. Why am I paying Netstar if they fail me like this.
Netstar (formerly Altech Netstar)
-
Their cancellations department
Good day

I have cancelled my contract with Netstar in October 2021 over a call to their call centre.

I was assured that this contract was cancelled only for my account to be continuously debited thereafter.

I have called the call centre several times after that and kept on getting the same nonsense response that the recordings will be listened to and they will get back to me. 7 months later I receive a letter from their legal department for demand of payment.

The worse service provider and an absolute night mare to deal with.

I can not get any responses from any department and have no idea what to do going further?
Desired outcome: Firstly a refund of all the debit orders thag have went through incorrectly and then all the charges that I have incurred as a result of unpaid debit orders to them.
Netstar (formerly Altech Netstar)
-
Letter of demand
I have been receiving demand for payment for a car that I lost in 2015 December. This car car was a corolla. I only have it for 3 months. After it was returning off in sometime around February they continued to deduct for over 2 years. I continued complaining to no avail. I don't owe the company anything and I feel that letter of demand is intimidation. My name is Solomon dhlamini my ID [protected].
Netstar (formerly Altech Netstar)
-
Poor workmanship with the installation
When I bought my fairly new vehicle a few months ago, Netstar installed tracker. Well then I have noticed my wipers are not working. Well in fact all the electrical components were not working. When I took it to Honda, they mentioned I have lost the warranty due to the poor workmanship of Netstar when they installed the tracker, they have created a mess and now nothing is working. No brake lights, no wipers and no central locking. Netstar is not responding. I have called servers times.
Desired outcome: Netsar has to respond and has to fixed the problem they have created.
Netstar (formerly Altech Netstar)
-
Cancellation of account
On 15/11/2021 I I have requested for this account to be cancelled with immediate effect, yet another debit order was requested from my account and then I received a sms on 09/12/2021 stating that there is an amount of R242.15 due om my account.

I paid the R242.15 on 17/12/2021 and requested confirmation of cancellation of account and that the account is settled in full, without any reply.

Once again on 28/01/2022 Netstar debited my account with R109.00 which was reversed by my bank on my request. Lo and behold, on 28/02/2022 another debit in the amount of R109.00 was taken from my account.

In the meantime numerous emails were sent to the Cancellation and Customer Care departments (22/12/2021, 03/01/2022, 03/02/2022, 03/03/2022) with NO REPLY. My requests are ignored and Netstar just do what they want taking money from me that does not belong to them.
Desired outcome: Confirmation that account was cancelled with effect 31/12/2021
This review was chosen algorithmically as the most valued customer feedback.
There is a problem with the tracking device that was installed no one returns the calls so if anything happens netstar will be held liable. They are unprofessional, paying for something that gives you problem
Read full review of Netstar (formerly Altech Netstar)
Netstar (formerly Altech Netstar)
-
Vehicle tracker
My name is thabo makatla i have been trying to cancel 1 car tracker since late dec because of the car has been written off...its a struggle im being told i must pay in order to cancel...how cs the car is a write off and i still have two other cars with the same tracker with you guys..now already i have paid 3 months on a car i dont have because they always promise to call me back to solve this matter ...but im still waiting for that call until today...my nr is [protected]
Desired outcome: Id appreciate a respond and refund on money i have paid so far on a car i dont have
This review was chosen algorithmically as the most valued customer feedback.
I joined Netstar in July 2019 and have been paying my premiums since then until now... my tracker apparently stopped working in November 2019. So basically I've been giving Netstar money for something that isn't even working for the almost 2 years now?‍♀️ They have been sending me these alert messages at such random times, which shows that they just send...
Read full review of Netstar (formerly Altech Netstar)
Netstar (formerly Altech Netstar)
-
Illegal 36 month contract
I logged a complaint with Netstar on the 25th of January with regards to the cancellation of my tracking system on my Fortuner that I sold. When applying for my tracking system I clearly indicated on my application form that I want a "Cash" Monthly contract, and NOT a 24 or 36 month contract. I also clearly stated this in writing via email with their consultant, Tshepo Mtombeni that I do NOT want a 24 or 36 month contact. On the 13/05/2021, I specifically told Tshepo in writing "Please NO 24 or 36 month contract, I want to be able to cancel my Netstar should I sell my car". (Quote) After numerous emails sent (Reff Nr CAS-**********-J1L5), I have still not received any feedback from Netstar with regards to my cancellation. I DID NOT apply for a 36 month contract as they now claimed I have. I received another Client Enquiry Reference Number CAS-**********-F2J8, yesterday, with still no feedback from Netstar about whether this "contract" will be cancelled. Absolute poor service and attempt to illegally hold a customer to a 36 month contract that I never applied for! Zero feedback received to date! More "ref nrs received: CAS 5211088-Q5Q3...
Desired outcome: I want the Netstar canceled on the Fortuner I sold. Plain and simple
Netstar (formerly Altech Netstar)
-
Netstar safe and sound
I have been a long standing client of Netstar and have always had two vehicles fitted with Netstar tracking devices.
I was involved in an accident where a large dry bulk tanker drove into my lane while my car was stationary at a traffic light.
I have a Netstar safe and sound tracker device installed in my car, which was serviced a month ago to update the battery and I was given new tags.
I only received an sms from Netstar approximately 40 minutes after the impact. My next of kin was called only after approximately one hour when my car was being towed.
On complaining to Netstar I was given the poor explanation that the unit would only trigger depending on which part of the car was impacted, this explanation is indeed ridiculous to say the least!
Desired outcome: I want financial compensation and wish to cancel my contract with Netstar
Netstar (formerly Altech Netstar)
-
No response from tactical team in case of emergency
I'll keep it short. July month I was hijacked and shot on the spot, I enabled all the tracker alert functions.. Let me tell you no one, no call no nothing came to my assistance. I was left bleeding on the sidewalk. What did I get from net star? A lousy push notification... Not even a mere emergency helpline call... They are the most pathetic company out there. Whatever you do, do not sign up. They're crooks after your money.
Desired outcome: I just want to cut ties with them. Nothing else, I hate these scam companies
Netstar (formerly Altech Netstar)
-
Cancelation
Please help, I am not getting help anywhere, i tried emailing, social media and phoning.

Account nr : 1784963

Request 1

I made a request in October 2021 to remove a car that I sold to WebuyCars, but I am still being debited for it.
Ticket nr CAS-4947313-L0B9, on the site it shows problem solved, but i am still being debited monthly for this car.

2017 Ford Focus ST3

Vehicle registration : CAA95139

Unit serial : 7199560

Request 2

Please also remove this car from my account.

2012 Hyundai i20
Vehicle registration : CA132586

Unit serial : 1604760

Please note, I have tried creating tickets on the netstar website, the site throws html error alerts when trying to submit a ticket. Also these people are none responsive.

Kind regards
Brendan
Desired outcome: Remove both cars from my netstar account, and close my account.
Netstar (formerly Altech Netstar)
-
Tracking unit
On the 31 October 2021 y daughter hit the pavement barrier. Netstar did not pick up the crush and the towing company which was on scene towed my car. I tried to call Dotsure on the 044 numbers but I reached them outside office hours. When Dotsure opened their offices, I called them and informed them of the accident.

I told Dotsure that Netstar could not pick the crush and as the matter of fact I could not get road accident from Dotsure.

All I want to know is, who is liable for the costs of towing and restoration fees?
Im told that the customer is liable. This is not my fault, its Netstar' s fault. They did not notify me. But strange enough, when the salvage yard disconnected the battery, I saw the notification coming through. Please help.
Desired outcome: Netstar must account
Netstar (formerly Altech Netstar)
-
Technical Assistance and Phone Contact
On Thursday 18th November I logged a call with Netstar for technical assistance as there were two trackers in the vehicle and one had to be removed. They sent me a reference number.
Not only have I not heard from them but I have tried calling then 4 times. It takes between 7 and 11 minutes for the switchboard to answer the call. They then take detail of the reference number and say they are transferring me to the appropriate consultant but there is no answer and after holding for up 25 minutes it reverts back to the initial answering services i.e. 1 for emergencies them 1 for private etc.
Absolutely shocking which I had not changed from tracker when I purchased the new vehicle!
Desired outcome: Just someone to respond.
We are here to help
16 years' experience in successful complaint resolution
Each complaint is handled individually by highly qualified experts
Honest and unbiased reviews
Last but not least, all our services are absolutely free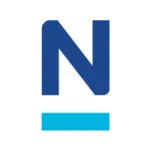 Netstar (formerly Altech Netstar) contacts
Netstar (formerly Altech Netstar) representative

Netstar