MyTrip
-
Cancelled flight not refunded
Order number is L5W5MG (booked in November 2020). I booked flights from Copenhagen to Stockholm and Stockholm to Ostersund (booking no. K53DU9) and return trip (booking number K4U3RG) for £663.77, flights would have been in March 2021.

On 5th January 2021 I received an email which says (direct quote) 'Unfortunately the airline has cancelled the flights DY4062 from Osterund to Stockholm. We have been in contact with the airline to ask for alternatives but unfortunately they have no flights they can offer you. Therefore we have to cancel the whole booking and give full refund for the whole ticket to you (including the confirmed flights in the booking). '

I responded to this email, as requested, to confirm that I had received this information. Since one leg of the trip was cancelled by the airline, I was unable to travel. Once the travel dates passed, to my knowledge it would not have been possible to travel so I did not try to make other arrangements, and simply did not make the trip.

Since then (Jan 2020) I have received several emails from Mytrip with conflicting information, vague and confusing and with no clear answer on how much I will be refunded and when. Recent emails have suggested that I was the one to request cancellation (I was not) and the booking is still showing when I log in to MyTrip, even though it has long since passed! I would understand if I didn't get a refund for the full amount, according to the airline's policy (the flights were not the same provider and not all were cancelled by the airline) but I just want to know how much I will be refunded and when.

I have tried calling the UK customer service number, and get no answer. I have written multiple emails explaining the situation and trying to get a clear answer and some action, and I either get no response or a completely non-sensical reply. To add salt to the wound, I get an automated survey everytime I email, asking me to rate their service!

I have now read some reviews online and discover that this is a disreputable company who just rips customers off and takes no responsibility whatsoever. Terrible customer service. I really regret booking via Mytrip and will never make this mistake again!
Desired outcome: Proper communication of how much I will be refunded and when. Acknowledgement of MyTrip's fault (not trying to blame on airlines' policies). Refund of full order amount.
MyTrip
-
Flight not refunded
I booked a return flight with WizzAir through MyTrip on 2 March 2021 for travel on 4 June - 14 June 2021 booking reference L782W8 (split into 2 parts D8VY9F and KLZCGB).
There was a schedule change and WizzAir refunded my money to MyTrip on 16 June 2021.
I've since tried to contact them (spent hours on hold) by phone and email every time I either get no response at all or they just say I will receive my refund but never tell me when. It has been months and I need the money back, it was £164.42 in total.
Please help!
Desired outcome: Full refund plus compensation
This review was chosen algorithmically as the most valued customer feedback.
This is absolutely a scam company. I booked travel through their booking site on June 20, 2021 for travel on August 22, 2021. On July 24, 2021- I received the below email stating my flight was cancelled and that I could reach out to the airline for a refund and then pay an addition $30 for the booking agency to refund me. What an absolute joke. I waiting...
Read full review of MyTrip
MyTrip
-
Flight ticket and confirmation
I booked a return flight via MyTrip from Warsaw, Poland to Ponta Delgada (Azores) via Lisbon on 6 November, returning 13 November. The entire journey involves 4 flights. After booking, the MyTrip website page gave me a 'Travel Document' to download, which contained all flight details but no ticket numbers. I subsquently discovered that MyTrip had debited my Mastercard but not confirmed the flight via email. Furthermore, the order number given in the 'Travel Document', which one is supposed to use to access one's account on the MyTrip website, is not recognised by their website and so one cannot check the status of the booking. The same order number is requested when filing a complaint or using MyTrip's online contact form, and being unaccepted by the website, one cannot neither complain nor contact MyTrip online. In addition, the UK customer service telephone number provided on the website simply doesn't answer - I have called twice, once for 15 minutes and a second time for 1 hour and 10 minutes. Obviously I won't be using MyTrip again with such abysmal service.
Desired outcome: I need quick confirmation of whether or not I have flight tickets, and if not, to request an immediate refund in order that I can rebook with an effective and reliable agent.
MyTrip
-
Year old refund request
Hi there,

We have been waiting on refund for a cancelled flight (cancelled by airline) for over a year now. It was booked through Mytrip but the airline was Thaiair.

We have had numerous conversation with Mytrip by phone but can never get a reply by email or on the back of a contact form.

We have email correspondence with Thaiair but they simply tell to go through Mytrip.

Chloe Hollingsworth
Jack Craig
[protected]@gmail.com
Order number- KZ49JI
Departure date 6/7/20
Desired outcome: the full refund which was originally promised
MyTrip
-
Unfair rebooking fees
For your reference: Orders L8GF34 and L8GEXO

Dear Sir/Madam,

I booked this two flights for the my daughter and her mother on 08/08/2021 to come from Bilbao (departing 10:30 am) to London (arriving at 11:35); flight BA2685, booking code TLCA57, and for the mother to go back to Spain on the same day at a later on the day flight departing from Gatwick on the same day at 19:55 (flight VY7293, booking code TLPZSE); all this done on 22/04/2021. This last flight was changed to departing from 19:55 to 19:30 which it didn't seem to be too inconvenient but on 27/06/2021 this last flight's departure time was changed again but this time to be 08:30 in the morning, rendering it useless. Hence, I needed to reschedule the flight for the previous day, which I could see was available on British Airways website.

I managed to get a refund directly with Vueling but now I needed to change the inbound flight with British Airways but that wasn't possible at their website and signposted me to your website. I requested the change online right afterwards but after a few days of no contact I decided to call the helpline.

Today, 30/06/2021, after 2 attempts and almost 40 minutes of waiting I was tended by a gentleman that after explaining the whole situation put me on hold for approximately an hour. After that, another man asked me what the problem was so I had to explain the whole situation all over, despite the previous man telling me that he was making a note about it. Regardless of my increasing frustration and annoyance with this issue, the man actually manage to rebook the flight (although I am still waiting for confirmation for it to be on the 7th instead of the 8th) and informed me that there was a surcharge of £82 including the fare difference, which I was happy to pay, and £40 of rebooking fees.
I explained that I wasn't happy to pay for this as it wasn't my fault that Vueling rendered the return flight useless but he didn't have any power to waive those fees. I asked for him to contact his supervisor to elaborate on this and if not satisfactory to put me through to them. I had to be really adamant for him to do this until reluctantly he seemingly did and put me on hold again. Right afterwards he informed me that his supervisors said the same thing, no power to do any changes. As I informed him that I found that outrageous I requested a contact address to express my grievances. As I really needed to reschedule I paid for those fees as I thought that I wasted too much of my time already.

I am requesting a refund for those fees. Please consider this situation before I decide to take the matters further.

Kind regards,

Fernando Morales Gundin
Desired outcome: Refund of £40
MyTrip
-
Ticket to Pakistan
I am complaining about a Holiday I booked to Pakistan the agent firstly said it is free cancellation and free change if red list is not lifted we booked 3 tickets totaling to £1058.00, now we cannot travel due to red list not being removed and I've now got to pay a further £675. I understand my daughter will be 2 at the age of travel after July but we are getting charged a further £135 per person for the change and another £400+ for a child seat 2yr old this is based on lies and fraudulent ticket booking. The agent now has gone back on his word and now decided to explain everything correctly when they know they have my. Money they now have the cheek to advise its £250 cancellation charge. This is such a scam shambolic company taking PLS money lying to people, I will take this further.
Desired outcome: Cancel ticket without cancellation fees
MyTrip
-
No reschedule done by mytrip
I bought air ticket thru mytrip from Islamabad to Split Croatia for 02 July, and return ticket for 18 July. I bought Flexible ticket. Due to circumstances I need to reschedule my return trip from Split from 18 to 21: July. I tried to communicate with mytrip agent who told me to ask for reschedule to Qatar airways. As I could them they referred me back to mytrip. Since than I can't get them on phone. I waited for 50 min on automatic secretary.
Desired outcome: To reschedule my return trip
MyTrip
-
Overcharge on credit card
After countless ours of searching for a flight on mytrip.com, I finally click on the one I want it, the price was 1.500.000 pesos for each ticket so I put my information details and credit card info on their form and smiling click buy. The site took a little while thinking until it finally said It was confirmed, a few seconds after I felt my cellphone vibrating, it was the text massage from the bank telling me about the purchase. It turns out Instead of the 3, 000.000 pesos agreed wen click, mytrip.com charged 4.102.609 pesos to my credit card. It's awful to feel ripped off like that, I mean, what can one do against the site, the bank or the charged money. I hope you can help me with the refund of the 1.000.000 pesos so I can smile again, honestly If feel deceived with the experience.

Thanks for your time.
Desired outcome: Refund of the extra money!
MyTrip
-
Ignores my emails and their phone line is constantly engaged.
Airline changed a departure of my flight by 4.5 hour which made my traveling impossible. As I booked the flight through MyTrip.com, I wrote to MyTrip on 18th and 25th of May asking for a refund. In both cases, I got their confirmation of receiving my email but no further response. I also tried to call them numerous time but their only line is always engaged and gave up after 30 minutes of waiting.

I have used Mytrip for very first time and I will never used them again after this experience.

TRAVEL DOCUMENT
Order no: L8W7VG
Issued: 2021-05-13
Gran Canaria L. Palma - Budapest
1 Your airline check-in reference(s)
EB8UJN (FR)
2 Your booking number
EB8UJN
Desired outcome: Refund for a flight that has changed it departure from 12.40 to 17.10
MyTrip
-
Non refund of ticket
On 02-May I booked one way ticket to Manila from Incheon (Korea) after the Philippines Gov announced foreigners could enter the country. The company I used was online travel agent uk. mytrip.com. Booking reference TW9LT6 (OZ). Order No L8MUBA. Flight No OZ703 23-May-21. After the Philippines Embassy clarified that I could not obtain an entry visa I decided to cancel this flight as per the agreed conditions of contract. Since 09-May I have been trying to cancel this ticket and obtain a refund however I just keep receiving the same automated responses from various members of their Indian based customer support. The mails each time request confirmation I wish to cancel and display the cancellation charges. So far I have had no action and confirmation this ticket is refunded. The Asiana Airlines desk cannot help as all cancellations must be processed through the merchant. Please advise what I can do to recover the GBP501 I have spent on this ticket?
Desired outcome: Refund ticket
May 25, 2021
12:23 am EDT
See attached details of flight booking and invoice of payment made
MyTrip
-
Refund process
After 15 months of asking for refund I have nothing even after hundreds o emails so now trying any way I can get any info.
Your staff it seems to say they refunded me but after sending in my bank details and all evidence I have had nothing.
Now it seems your staff have stopped returning emails to me.
I will of course try and fined all email addresses and any contacts to any media outlets and send in all the documents to show that you have not returned my flight money.
MyTrip
-
Flight cancelled but no refund yet since last year 2020
Flight et 365 and et 875. From djibouti - ndola depature date 26 march 2020. Flight cancelled due to corona pandemic.
Order no. L31pxj
Issued 11/02/20
Airline check in reference bafzup (et)
Booking no. Wpzpmu
Request am refunded it has been long

Email: [protected]@gmail.com
+[protected]
Desired outcome: REFUND PLEASE
MyTrip
-
I did not received any refund for cancelled flight for more than a year
I have booked a return flight with MyTrip (booking reference no: OIQFAH) from Amsterdam to Kuala Lumpur with the following details:
Departure: 1 April 2020 (Turkish Airlines)
Return : 27 April 2020 (Turkish Airlines)
Turkish Airline booking reference: TNY3LS
For which I paid € 582, 19‬
MyTrip have cancelled my flight due to corona.
After more than a year they haven't returned my money yet.
Desired outcome: return my money
MyTrip
-
Refusal to Send me my Refund Authorized By Airline Due to COVID
Due to COVID-19 the Airline I was to fly with authorized a refund for the flight which they canceled. MYTRIP personnel refuse to acknowledge this and continue to claim the tickets were non-refundable or I need to consent to the release of personal information in order for them to even respond to my correspondence. They are just taking people's money and have demonstrated that they have no integrity or regard for their customers. I wish I had checked out their ranking/reviews before I ever did business with them.
They clearly should not be in business.
Desired outcome: REFUND MY MONEY
This review was chosen algorithmically as the most valued customer feedback.
To whom it may concern, I have an open ticket with the number L647ZB and I called the representative to book a return ticket for the below airlines for Virgin airline but been quoted $177 higher than the price on official website - Departure 13/05/2021 Sydney to Melbourne 7.30 pm - 9.05pm VA886 - Return 16/05/2021 Melbourne 7.30pm - 8.25pm VA887 I have...
Read full review of MyTrip
The complaint has been investigated and resolved to the customer's satisfaction.
MyTrip
-
Flight cancelled and postponed wrongly - refund needed
I have booked a flight with a connection in Madrid on February 1st with mytrip.com, and the airline was Iberia. In addition, I paid 25e to be able to have some flexibility with my tickets given the corona context.

A few days before the planned flight, the part of the traject from Amsterdam to Madrid was cancelled and then postponed to 3rd of February, while the Madrid-Dakar flight was maintained for February 1. I am going to Dakar for work, and really needed to be there on February 2nd.
Rebooking the first flight (Amsterdam-Madrid) for the 3rd of February did not make any sense since I still had to take my flight from Madrid to Dakar on the 1st. There was no good alternative allowing me to arrive in time and with enough time to change for the connection with Iberia, and I realized that the only way was for me to book another flight from Amsterdam to Madrid (with a different company) was to cancel the first part of the trip and maintain the second part (this was key as I had been granted a special and exceptional authorization from the Senegalese embassy to enter Dakar, and the authorization mentioned the exact flight number of Madrid to Dakar and the date).

However, mytrip.com did not provide me any support and after waiting hours and hours to reach them(the line usually cut in the middle of the waiting or I was redirected and had to wait >30mn), they told me to contact the airline. However, the airline instructed me several times that the process was for mytrip.com to contact the airline themselves. I was stuck in between two poor customer services, but in the end mytrip.com recognized that the process had changed and that it was their responsibility to contact the airline and ask for the permission of the first part of the flight to be cancelled (and refunded). After hours of complaining on the phone, they told me that they would contact Iberia themselves within 24h and get back to me to confirm that the first part of the flight was cancelled and that the second part was maintained. After 24 hours, I still had heard nothing back and decided to call mytrip.com again. They informed me that "they had not managed to reach out to the airline" which is very surprising given that I had managed to contact them several times on the same day. After insisting and explaining the whole story again, they accepted to try to call them and to call me back within the next hour. Again, I didn't hear anything back from them and had to reach out again. Again, they tried to push things on me/the airline after finally accepting to contact the airline themselves (I told them I would stay on the line in the meanwhile since I knew that they wouldn't stick to their promises). They finally told me that it was ok to cancel the first flight on the 3rd and maintain the second part of the flight on the 1st, but that I wouldn't be refunded?! This is really a case of abusive customer service, not to say fraudulent. I am very much intending to be compensated the 25e I had to pay to have a flexible flight (no proper alternative was available to go to Madrid - which is not so far from Amsterdam within 48h?!) AS WELL AS the price for the Amsterdam-Madrid flight. Also, given the time and energy spent with them, I am actually expecting an additional voucher as a commercial gesture. I hope that this request will find a better and faster response than their usual customer service.
Desired outcome: Be compensated and refunded as indicated in main message
Resolved
PLease delete this
MyTrip
-
Multiple Flight Changes and extra charges for reschedule
On Nov 20 of 2020, I ordered a flight to Kiev Ukraine for February 19 of 2021. On Nov 29 of 2020 I received a notification stating that one of my flights was cancelled, so I contacted the Turkish Airlines and they said I had to contact MyTrip directly. I called MyTrip Support and I was on hold for 1 hour 30 mins and when they answered they told me that in order to reschedule I had to pay a fee of $30 which I paid and had my flight reschedule. A couple weeks after on December 16 other of my flights got cancelled and I contacted again and they said I had to pay $30. Not knowing what to do I said I would contact them later with a response and they said I could always contact the +[protected] to get the flight rescheduled, but I've been attempting to call with no response. I sent them an email and all I received was an automated response saying they would answer in order of priority. I want my money back!
Desired outcome: Get a refund
MyTrip
-
Customer service is non existent
Due to South Australian government imposing a hard border closure, I am now unable to fly to SA from NSW.

I booked my airfares with mytrip.com.au using both Virgin and Qantas, but as I booked through a "travel agent" and not directly the airlines will not talk with me about getting a credit.

Their website has a phone number you can call to talk to customer service, however it doesn't work it just hangs up on you. So you get the chance to email them, but you just get an automated reply. With no further details to take an enquiry further.

I get the feeling that mytrip is just a scam company, that supplies a money taking service.

The worst thing is that airlines should not take bookings through a company like this, with the knowledge that is near impossible to get in contact with them.

Almost $800 that I would love to see credited towards further travel in the future.
Desired outcome: I just want to get my flights credited for future travel
MyTrip
-
Ridiculous cancellation assistance cost
I booked flight with mytrip for an air asia flight. Air asia cancels the flight. Since booking was not through the airasia.com website I have to ask refund from mytrip.

FIVE Emails to Mytrip go unanswered!

Telephone assistence after waiting 40 minutes to get connected to an agent: Mytrip says they have to get approval from Air Asia first. They also tell me that in case of refund 30€ will be withhold for cancellation assistence.
DO NOT EVER BOOK USING MYTRIP
We are here to help
16 years' experience in successful complaint resolution
Each complaint is handled individually by highly qualified experts
Honest and unbiased reviews
Last but not least, all our services are absolutely free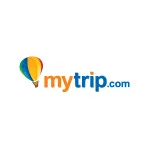 MyTrip contacts