Murad Customer Care Service

Murad LLC

2121 Park Pl Fl 1
El Segundo
California
United States - 90245-4705

Customer Support Phone Numbers
Murad Complaints & Reviews
I ordered from Murad and received my first package for $97. I then ordered again and received my package for $47. I noticed that they were going to ship again, so I called. They said they removed me from the "membership" program and the auto shipments (that I did not sign up for). Four...
I just received a bill stating I owe 34.95 for a shipment of a product that when I called they called it an "Installment Payment Plan". BS, I said. I never received any after I canceled the last shipment. They said you only made a payment and I need to pay for 2 more payments. The Visa...
THE MORE COMPLAINTS SENT TO THESE AGENCIES THE BETTER https://www.ftc.gov/about-ftc http://www.fraud.org/ https://www.bbb.org/consumer-complaints/file-a-complaint/get-started GO TO YOUR BANK AND FILE FOR FRAUDULENT AND AUTHORIZED PAYMENT REFUND I too went to murad.com to purchase a 30 day...
I ordered this product and as other users I was charged repeatedly for auto shipments. When I tried to cancel on numerous attempts the customer service reps were useless. I had to cancel my card and report the transactions as fraudulent. Now they have hired a collection agency to harass me...
I had the same experience as everyone on this forum. I specifically told the representative that I just want it to be charge for a 30 day trial period. He told me to call in and cancel once I get my first order which I did. I called and canceled on the same day that my order was delivered...
I called to order a trial set of Murad Resurgance. I made it extremely clear to the operator that I only wanted the trial set; I would see if I liked it and then I would contact them if I wanted more of the Product. Lo and behold, a few weeks later a box of full-sized products arrived...
I ordered Murad skin care products by telephone, received a one month's supply and upon receipt of the second month, promptly called to find out how to cancel my order and return the product so as not to incur a cost for that second month's supply. My initial call to Murad to...
Do not buy anything from Murad company, it is a serious scam. My wife bought a $30 acne set from them on their site murad.com. There was nothing on the site, in the cart, or in the email receipt from the first purchase to indicate there would be additional automatic charges or any kind of...
I'm really upset with this companies advertising and more over there customer service. I called, ordered cause yes, I have some blemishes. Any way so I get the product and get charged an advertised $30, I decide the product is not worthy and call to cancel. I get another charge for $60...
Murad Inc has predatory business practices where the company will ship you the product and keep shipping it and charging your credit card. Even if you refuse to accept the package, never open it and return the whole thing for the full refund, they will still charge your credit card and...
Recently Discussed Complaints
Consumer Tips & Tricks
Worst rating
Subjects of Wide Speculation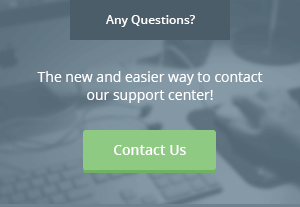 Latest News & Stories
Stay Away
Latest Questions
Latest Groups
Today's Mess-Up Photo