Newest SkinTek reviews & complaints
Mole removal cream
Placed one time order for this product. Have received several unauthorized shipments and had amount charged to credit card. It does not work and I will not pay for more. I have written REFUSED on unauthorized shipments and returned to postal service. Please stop sending this item and charging to my credit card or I will forward all information to State Attorney General.

Donna Whitaker
6470 Lewis Davis Road
Randleman, NC 27317
Mole removal
Skintek [protected] They scam you by selling there product, and when you cancel they offer you 25% - $10.00 of the original cost. And besides that, it doesn't work. I used the product exactly the way they they instructed. The address is in Pocoima, California, but when you get billed you end up paying a foreign transaction fee, this product and the scammers behind it, are in India. I always try to buy American, if I would would have known is wasn't made here, I wouldn't have bought it.
Hidden subscription
I purchased product in Dec 2016, opted for the free upgrade and got charged an extra $25 for it.
Product received - does not work
Another charge on my credit card end of December - queried it with them, no response, queried again and no response. This time the charge was from Dermatek (their other name)
Had charge reversed by credit card company

Skintek (their other name) represented the charge back saying I subscribed to their site and provided bank with their "Full Terms and Conditions" which is supposedly on their website.

What reasonable person would buy a mole remover cream on a subscription basis? Who has that many moles?

February 1 and yet another charge - now disputing that one too. Bank suggested I cancel the card!
Is SkinTek legit?
SkinTek earns 81% level of Trustworthiness
SAFETY NOTICE: ComplaintsBoard has determined that SkinTek has an exceptional credibility, near-perfect reputation level of trust, with a legitimacy rating that is more or less around 81%.
The age of SkinTek's domain suggests that they have had sufficient time to establish a reputation as a reliable source of information and services. This can provide reassurance to potential customers seeking quality products or services.
Skintek.com has a valid SSL certificate, which indicates that the website is secure and trustworthy. Look for the padlock icon in the browser and the "https" prefix in the URL to confirm that the website is using SSL.
However ComplaintsBoard has detected that:
SkinTek's complaint resolution process is inadequate and ineffective. The support team lacks customer service skills, training, and resources, resulting in only 0% of 0 complaints being resolved.
SkinTek's website has revealed that it is not properly optimized for search engines. This could be a red flag indicating that the company is attempting to hide its activities from the public.
There was some difficulty in evaluating or examining the information or data present on the skintek.com. This could be due to technical issues, limited access, or website may be temporarily down for maintenance or experiencing technical difficulties.
Skintek.com has relatively low traffic compared to other websites, it could be due to a niche focus, but could also indicate a potential lack of traffic and popularity. The skintek.com may offer a niche product or service that is only of interest to a smaller audience.
SkinTek protects their ownership data, a common and legal practice. However, from our perspective, this lack of transparency can impede trust and accountability, which are essential for establishing a credible and respected business entity.
Our verdict: SkinTek is a recommended company with a good reputation for trustworthiness and reliability, but their 0% Resolve Complaints rating is a cause for concern. We recommend approaching their services with caution and reading complaints and reviews before making a decision.
Moleskin, Dermatek, and Skintec
On 1-09-17 my charge account was billed two charges: $19.95 and $56.85 for one jar of cream that was promoted at $39.95. I placed the order for ONLY one jar of cream, as I NEVER participate in any ongoing, recurring monthly autoship memberships. Then, on 2-07-17, my account was billed the $39.95 (what the January bill SHOULD have been), under the name Dermatek (the first order came from Moleskin). Aside from the two different names, and all the three different billing amounts, I only ordered and received one jar that should have been $39.95. I DID NOT PURCHASE ANY ADDITIONAL JARS, yet you are monthly billing my credit card. When calling customer service, they are most unhelpful and rude. They state that their products are non-refundable, even if you never ordered it and worse, even if you never received it. This one jar has now cost me $116.75. This is a terrible company and a horrible experience. Note that no paperwork (instructions/packing slip/contact numbers/etc) arrived packaged with the one jar of cream. I am happy to pay for the $39.95 for the one jar ordered and received, but I want a refund for the remainder ($76.80 refund).
Skintek mole removal cream.
I admit I looked at this product last month, but did not continue with ordering when I realised there would be successive product sent.
I am certain I did not finalise this ordering procedure.
Please delete me from this ordering list.

There have been two payments of deleted - $26.00 & - $86.85 from my account no xx9052 on 8/1/2017.
Order no [protected]
Mole removal
I would guess I'm on your auto re-order list because I've received 5 unwanted unauthorized shipments and debits from my account STOP PLEASE I'm copying these request to stop this practice for my records and of course I have my statement but I'm asked to try and resolve this before I take legal action...Moses King...8687 waukeenah hw Monticello Florida 32344...I submitted a stop request last week and you debited my account 3 days later.FTC...!
Skintek mole removal jars
I am going through the same thing but unable to find address or phone number. called a company I found online and recieved a voice message that said if you are calling about mole removal you have the wrong company. can you provide me the phone number? no info on dispatch note. SCAM, I now have two unopened jaws. received jar today from rapid fulfillment llc. I am Richard cannon 675 woodland dr. brodnax, va 23920 ph [protected]
Skintek mole remover
I see you have numerous complaint as mine having your account debited from your company and multiple orders of this product being sent to unapproved charges this is another one and if this persist I will be contacting the Better Business Bureau and start the process of suing...and this isn't fine print...Thank You and I see this smart ### complaint requirements to even get your complaint recognized this want hold up in legal action against you practice of taking monies out of peoples Bank accounts this is a serious matter having people personal information to use as your cash cow I could hardly believe that a company would do something like this when its so easily confronted with a fraudulent act as this like you are going need a year of this ### to remove a mole or two it's un explainable I:m looking forward to hearing from you soon.
Mole removal cream
Ordered this via FB ad. Well hidden terms and conditions, impossible to find anywhere that it is an automatic mthly subscription and you will be billed continuously. Their website is crap and it's impossible to contact them. I want the second billed payment returned to me as I didn't authorise it and want to be removed from the subscription list. Second billed amt was on 24/01/17 for $65.95.
Skintek mole removal
The automatic monthly renewal is a scam. The phone and the link provided here does not work so there is no way to cancel the renewal. I've asked my back to stop payment. It takes a month or two to catch on that they're renewing the one-time charge every month.

SkinTek Customer Care Service
Venom Advertising LLC
9974 Scripps Ranch Blvd. #416
San Diego
California
United States - 92131
Customer Support Phone Numbers
Phone:
+[protected] 0 4
Web: www.buyskintek.com
Tracked down through www.tucows.com is registered to run the buuskintek.com website. He gave me their "new" website. Filed a complaint there. They refunded one month but it should have been two. Supposedly they have been in a skirmish over copyright issues and this is their new website: https://dermatekcream.com/

Still waiting two days for the bank to agree that they have refunded me.
Moles removal cream
Have ordered once Skin Tek Mole Remover Cream, now without my authorisation they charged another month on the 24/12/2016 I received the cream but I don't want to be charged
every month for more as I never asked for this.
please cancel el pronto.

Regards

Elvira Reichmuth
Apt 217 St Joseph's Mews
108 Denham Street
Hawthorn Vic 3122

Australia
Mob [protected]
Skintek mole remover
The first jar is not working, I saw another order debited to my bank statement. SkinTek offered a refund if the product did not work. I would like the original shipment and the 2nd one credited to my account.
12/19/2016
Hide
additional information for activity type debit cards -39.95
CHECKCARD 1217 SkinTek [protected] INTERNET 05184896352003485007807

Edit Description

activity type debit cards

status type icon cleared
Cleared.  Select to mark activity type debit cards -39.95 CHECKCARD 1217 SkinTek [protected] INTERNET 05184896352003485007807 as Reconciled
-39.95

 
Type:
Debit card
Purchaser:
KAY LARSON
Description:
CHECKCARD 1217 SkinTek [protected] INTERNET 05184896352003485007807
Merchant category:
Cosmetic Stores
Merchant category code:
5977
Merchant name:
SKINTEK [protected]
Select to
Edit
the merchant name
Transaction category:
Personal & Family Care: Personal
Skintek
Tatyana Hunter, acc [protected]

I purchased via your website two items totalling £62-85, transaction date 8 November. The money was debited from my bank of scotland account, the products were received by post, all fine. However I have now received a further jar of mole removal cream, transaction date 8 December, £39-95, which I never purchased.

I am ready to return the jar but must insist that you return my money immediately, send no further products, and make no further charges to my account.

Please acknowledge receipt of this email by return to Tony.[protected]@scie.org.uk.and also confirm you are responding as I requested.
This review was chosen algorithmically as the most valued customer feedback.
I ordered and received this product. Now received another jar that I did not order. I have tried and cannot reach them, have left messages about 10 times and they never get back to me, any idea what I can do? It seems like a scam to me, they never ever answer their phone as I have called at all different times AND stayed on the line for over 1 hour. I tried...
Read full review of SkinTek and 5 comments
Skintek mole removal
I ordered one jar of this product and then received another jar without placing an order. I have submitted a dispute with my credit card company to not honor the charge. The product was delivered without a return address and there seems to be no way to contact the company. Please direct them to quit sending the product. I will not pay for a product that I did not order. It doesn't work anyway.
This review was chosen algorithmically as the most valued customer feedback.
I received an order I did not request. I purchased one-mole removal product several weeks ago and received it OK. I see that this company has charged my credit card for another bottle which I did not order nor receive. I have made several attempts to contact this company to demand a refund and to tell them that they do not have my permission to send me...
Read full review of SkinTek and 20 comments
Collect Your Trust Badge
Be recognized for outstanding customer service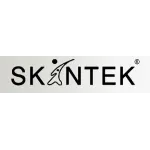 SkinTek

contacts
We are here to help
19 years' experience in successful complaint resolution
Each complaint is handled individually by highly qualified experts
Honest and unbiased reviews
Last but not least, all our services are absolutely free