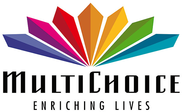 MultiChoice Africa / DSTV Customer Service
Customer Service
144 Bram Fischer Drive
Randburg
South Africa
| | |
| --- | --- |
| Mon | 7:00 AM - 11:00 PM |
| Tue | 7:00 AM - 11:00 PM |
| Wed | 7:00 AM - 11:00 PM |
| Thu | 7:00 AM - 11:00 PM |
| Fri | 7:00 AM - 11:00 PM |
| Sat | 7:00 AM - 11:00 PM |
| Sun | 7:00 AM - 11:00 PM |
Contact Details
How does Multichoice/DSTV work?
MultiChoice is a South African company that operates the DStv Satellite Television service.
How can I contact Multichoice/DSTV ?
Company can be contacted via email -
[email protected]
Via phone - Switchboard: +27 11 289 3000 ; DStv Call Centre: +27 11 289 2222
Postal address - PO Box 1502, Randburg, 2125, South Africa
Where is the company located?
Multichoice/DSTV are located in Randburg, South Africa (Full address - 144 Bram Fischer Drive, Ferndale, Randburg, South Africa)
Is Multichoice/DSTV a legitimate business?
Multichoice/DSTV have a professional looking website, but lots of negative reviews and they don't seem to be doing anything about them, therefore we advice caution if you plan to use their services.