This review was chosen algorithmically as the most valued customer feedback.
I booked two rooms for two nights at Motel 6 in Mason Ohio. Checked in first night refrigerator had been unplugged carpet was wet. Rooms smelled terrible. My fiancé woke up the next morning with suspicious (red dot) bites on feet and hands. We didn't think much of it until after our day at kings Island. Upon returning to our rooms the 2nd night. My daughter...
Read full review of Motel 6
Motel 6
-
rules at motel 6 carpinteria
I was told by staff ok to grill on back of property . Then manager phil says 'absolutely not. Today commercial grill at pool with large group . Staff says manager Phil not here so ok . What is the message to the consumer. Me who has spent over 1500 over past three weeks at property? Is it ok to grill except when manager not present? If it is a large group at the pool grilling and not an individual it is ok ? Justice for all ?
Motel 6
-
broken air 93 degrees in room
I am in shock as I sweat sitting here in paducah today. I didn't get a bit of sleep, I have complained to three different people in the last 24 hours and they still haven't fixed our air. One worker said to shut it off for a few, didnt work, then another front desk employee came to check it out, SHE WALKED IN OUR ROOM WITH A LIT CIGARETTE RIGHT IN FRONT OF MY TWIN BABIES! I CANT EVEN BELIEVE THISS. we asked for another room and they said they we're booked but I seen many empty rooms at midnight when I walked out for air since it's cooler outside. I paid 76$ to stay here. And this is how they run this place? Not even an apology!
This review was chosen algorithmically as the most valued customer feedback.
I just spent 2 nights at the motel 6 SeaTac and am covered in suspicious bites under my arm pit on my breast and shoulder. We stayed at the location as my husband had a job convention and staying In a 200+$/ night hotel was not an option. The location was very shady...lots of " interesting " folks coming and going...the staff must be used to the...
Read full review of Motel 6
Motel 6
-
overall service
-We had a reservation (made 3 weeks beforehand) for a Queen sized bed with fridge and free coffee, and were given 2 single beds, no fridge and no coffee, with no room change possibility (we asked the clerk).

-We had a reservation for 2 nights, and the second one, our keys (both of them) were disabled. We had to ask the clerk to reactivate them, which was a GREAT pleasure for her (insert sarcasm here).

-There was a group of people (which had rooms in the motel), for 2 days straight, constantly drinking at the entrance and the lobby. The same people made inappropriate remarks to my wife.

-The clean-up in our room was obviously botched (bed covers badly placed, towels not switched).

-2 of the 3 clerks in the lobby we saw obviously did not like their job there since they never smiled, barely speaked to us. They had a bad attitude overall.

-Windows were not cleaned, we saw kid handprints everywhere on them.
Motel 6
-
I asked the desk clerk to check key card for entry to my room.
I asked the afternoon clerk to check my key card.The door has a card entry.I asked politely if he could pull up the history for the room.He made me one key card.I feel there was something suspicious going on and wanted to check the door.Denied me checking the door and felt I definitely might need to do it.Last night is the only time I opened the door in the middle of the night, but I try to stay gone.Room 169 check out tomorrow Friday Thanks
Motel 6
-
terrible customer service
I had the worst experience with motel 6 on May 23-25 dates at Madison Heights location. Since making report on May 25, 2017, I have not been able to have my problem solved I had there. I have talked to James Brown and other advisors, and supervisors, on phone for the past almost 4 weeks and no one has done anything about my awful stay at Motel 6. It seems that there is never a manger on duty at location rather it is morning, evening, or night time. I've been getting the run around from customer care and guest relations had the worst attitude to day when i called. Very unprofessional! They keep saying the manager from Madison Heights Michigan is going to call me but has now attempted to call me at all. I've been waiting on that call for 4 weeks now and when i call guest relations or customer care all they say is someone will call e about situation but does not. I am and have been really getting upset with this situation with this company. I travel for work and this was an poor and inexcusable. Can someone please call me at [protected] (5th time asking for situation to be resolved). I will never go to any Motel 6 after the experience I have had there and I go use to use the Motel 6 all the time for the descent price but no price is good with poor customer service.
Motel 6
-
availability of accessible room
We had reserved an accessible room with pet. We are both in our seventies and find climbing stairs with luggage or bags very difficult. We were given a second floor room at the end of a very long hall, (no elevator) and told by the check in clerk that these were the accessible rooms. (take it or leave it) Our question is whether this is your normal policy. We have stayed at this property before and were given very handy first floor rooms with no problems. Heatherdowns road, Toledo Ohio. Date of visit 6/16/2017
This review was chosen algorithmically as the most valued customer feedback.
We stayed at Motel6 in Altoona Iowa checked in went to room there was a butt in the toilet floor was sticky food on the floor & air didn't work. Called front desk & they gave us a different room not much better air did work checked the window & looked like someone tried to break in & it wasn't locked we did lock it thank god we checked it . The hall way had...
Read full review of Motel 6
Motel 6
-
service
For the price I payed was not worth it! I ask for a non smoking room and it smelled like smoke plus the blacket had a cigarette burn in it! Also there was no phone, no iron, no shampoo, and hair dryer. Also those bath tubs are very slippery. The air conditioner didn't work right
I will not stay at motel 6 again. I was very unhappy. I know they are remodeling but I don't see why they have to do it on a weekend!
Motel 6
-
staff
I hope everyone looking for a motel room reads this and avoids motel6.
Checked in at front desk for two nights and leaving Monday morning, I was charged for three nights and would not have found out a thing until I asked for a receipt. It was then I found her error, I was given $123:00 refund for the one night over, when I asked for the password for the wifi I was told it was down and had been for a few days, the reason we came here was for the wifi we thought which was advertised on your sign all night.
I tried the phone to order food it would not work, another trip to the front desk only to be told by the receptionist very sarcastically " you're not doing it right ". I explained I followed the instructions on the phone, dial 9 then the number. Again she stated I was doing it wrong, " you have to dial 9 then 1 for a local number". I explained about the phone instructions I was reading and she said it has been this way for a long time. I suggest you update the phone instructions.
The fridge in the room still had food from a previous renter inside. The floor was stained dirty and cobwebs hung from the ac unit cover and very dusty. After paying over $100:00 for the room which is worth $49:99 any other motel 6. Only because I was dropped off at this motel while my vehicle is being repaired am I staying the two nights. I will recommend none of my friends ever stay at a motel6. If I wanted abuse and sarcasm I know where to find it.
Motel 6
-
room and service
I got here thurs night June 15 2017 the room was dirty bed frame floors tables the shower had a ring of dirt around it and floods when you take a shower so its more of a bath. I called down to the office told them she stated they would do a full cleaning i left the next morning to attend my cousins funeral came back very late night they had not even touched the room called down she was even upset so she put in notes for the manager to call me no call stayed in a dirty room two nights the third day i went to work all day came here the ONLY thing they did was give us new sheets and pillows the previous ones had burn holes all in the them and very dingy and old went down to the office complained again waited this morning for a call from the manager and nothing i had to call down and he argues with me and told me to just leave his hotel i jave no where else to go that why my mother in law got the rokm for me for a week 522 dollars she spent for obvioulsy no reason i would like someone to contact me asap I am highly upset and calling the better business bureau as well manager was very unprofessional and rude
Motel 6
-
absolutely horrible
My family and I went on vacation and we happen to stay at your hotel on Saturday 17th 2017. We only picked the motel cause it looked nice had a pool for the kids and was at a great price. So we got there after booking the room online and they only had one room left and it jad no air so it was 80 or higher all night and morning. The beds had food on them and was just covered up wirh dirty sheets and smelled like cigarettes badly. Then when I went to take a shower there was dirty towels and wash clothes in the shower. I normally never had a problem at any motel 6 but this one. It was literally crawling with cockroaches I couldnt even bring any of my stuff in. I went down to tell the lady at the front and she said that I should had said something as soon as I got there. I just want my money back and hopefully you guys go check this facility out.
Ashley Fidler
[protected]@gmail.com
Motel 6
7707 Old Lee Highway
Motel 6
-
we was an hour past check out and they put my stuff in dumpster. we never received phone call asking if we was coming back
We had to Tempur-Pedic pillows we never seen again. I had probably 25 or $30 in small bills and loose change which I understand it's my fault for leaving it in there that's missing. We never received a phone call asking if we were coming back to pay our bill when my wife called and told him she was going to be late to pay it they told her they had already cleaned our room out and threw everything in the dumpster. I don't know how Motel 6 plans on conducting their business but I do plan on having Channel 2 and Channel 13 News out here in Cleveland at this Motel next week if I don't get any results thank you
Motel 6
-
motel 6 weed ca.
Weed, Ca.

Red head employee booted me from property because she feels bad about her lowly position in life, and was attempting to make me feel lower. She is an ex con w/ bad credit--and many in this small community have had similar experiences w/ her. The "manager" did nothing to solve the issue. Despite years of loyal patronization of Motel 6's nationwide--this girl (like a psycho stalker) had me placed on a national do not rent list regarding this chain. I've had zero issues at other locales, and had stayed for several days on multiple occasions at this particular location. This nut needs to be dealt w/, or I will sue Motel 6 for emotional damages, and costs. Take this seriously, or I will seek at least $1 million in court.
Motel 6
-
customer service
I was informed the elevator was not working. I've been staying their hroug rough times, with remodeling. But then the elevator stopped working, which aggravated mean because my son is a hassle to walk up 3 flights of stairs. So this new guy who happens to be African-American who also hates white people which I am not the first to assume. He claimed I threw my room key at him... which was clearly laying on the table. As I showed to Mit another worker, who also had to escort me up to my room. Because the first time he couldn't get my key(not mit) to work. So I came back down to get my card to work, with my family waiting on the 3rd floor in their swimming stuff. The same African American guy completely ignored me. To where I had to get another worker (Mit) ... Then the African American guy asked me "what I did for a living".out of frustration .. no company or anyone should ask what I do for living. Just because he was aggravated he couldn't do his job right. I also want to add this is not the first time we had encountered trouble with this same guy.
Motel 6
-
front desk employee retaliation/dirty room
We arrived at Motel 6 in Aurora Colorado on Iliff.
We came in a car. There where 5 of us. My husband, my two sons. My husband's brother also was with us and was not going to stay with us to save him money. When we arrived my husband spoke to Do a and another woman. He checked in needed all of people over 21s ids. He explained that his brother is 20 and won't be 21 for 2 weeks. He was told he had to be off the property by 8pm. He explained his situation about his brother and told him it would be 830pm before his cousin arrived to pick him up.
We went to our room and saw that the bathroom was not cleaned, bath had hair and mucus in it. An open bar of soap was still on the sink. It smelt like cigarette smoke in a non smoking room. My husband went down to tell them we would be checking out tomorrow and please refund the next night. The woman Fia at the front desk and refused.
He came back and we looked up the cancellation policy. We hoped they'd be willing to cancel it because now it was after 6pm. I went down with my husband and asked Fia to show me their cancellation policy. She said No, and she didn't have to show me anything. And I asked her for her name and her managers l. She gave me her name Fia Miller. And her manager was Kathy Wilson, Watson, Williams, it changed constantly. She knee I was irrate and told me to stop yelling, and that my attitude was going to make it worse. I wasn't yelling I was just speaking in a tone to let her know we were not happy. She said Diana the older Caucasian woman working with her was the assistant manager. She was on the phone. She was on a personal call and refused to get off. When she got off she seemed confused about why we couldn't get our money back. Fia told her that the manager said not to refund us. I said to call her since she was not on the property. We walked away upset. We went to our room and called corporate. In thus Call I spoke to James with Motel 6 . He listened and called the front desk to see if he could get a resolution. He came back and said we are In the wrong and it cannot be refunded. We went to our room to see if we could find another room somewhere else. Nothing was available. We decided that we would endure it. I took my 21 year old son and my brother in law to the store. We came back to get his bag around eight and Fia saw us coming thru the back entrance. We were on vacation so yes we were laughing and smiling. Fia came straight for us and didn't say anything. My brother in law was still waiting for his cousin . We received a call from Fia at the front desk demanding he be brought out of our room. He got his backpack and headed to the door. Then we heard a loud bang at the door. It was the security guard and he said he needed everyone down to the front desk. I decided I needed to tape the disrespectful and unprofessional behavior of the Front Desk. Fia accused us if having 7 people in the room. We were harassed and made to feel like we were criminals. I have called your company. I have sent FB messages. I have gotten the run around. I have out this video on social media. I may only have 1000 views but that increases daily.
I hope you back up your customers.
This review was chosen algorithmically as the most valued customer feedback.
I was a customer at the motel 6 in Naperville, IL . First couple of days there i was constantly woken up by the loudness of the other guests that were near my motel room. Found out that the motel is full of prostitues and herion addicts. I said nothing. I kept to myself. Then out of the blue a guy comes to my door and threatens me saying, " My guy says your...
Read full review of Motel 6
Motel 6
-
accommodations
I had a reservation at Motel 6 in Pigeon Forge, Tn from June 9 to June 11. The hotel really need to be shut down. There were roaches in the room my sister had and bedbugs in my daughter's room. Also it is pet friendly but the noise from the barking dogs is too much. There should be a limit on the number of dogs that can take. Also customers who had dogs were not taking them to the proper area for the bathroom. There was dog poop at the exit doors and in the grass in front of the hotel. My grandchildren could not even go outside for the dog poop. There are people living in the hotel, which is ok if they have no where to go but the smell on the hall they live on is terrible. Also the elevator smelled of marijuana. We were there three days and never saw a manager. We would leave early in the morning and when we returned the rooms had not been cleaned. We could not even get clean towels because they were being dried. I only seen the front desk clerk, during our visit, no other staff. The people who live at the hotel use up all the towels. I am requesting a full investigation in this Motel 6. I would also like a refund of some of the money we paid for the time we were there. The hotel looks good on the outside, but the inside is a different story.
Motel 6
-
stay was worse than ever before
Stay was horrible, the police and security was next store all night keeping my family up all night. Service desk call me at 3:00 am saying I was that I needed to pay for two male staying in my room that wasn't even in my room aruged with the lady on the phone told her to come check my room. I didn't sleep all night. Worst stay ever. Tried to talk to management but she said there nothing they could do about because I didn't register my husband and kids but I used a booking site that never use and put 2 adults and 3 kids. So I don't get how I didn't put them on
We are here to help
16 years' experience in successful complaint resolution
Each complaint is handled individually by highly qualified experts
Honest and unbiased reviews
Last but not least, all our services are absolutely free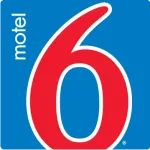 Motel 6 contacts