Memorial Hermann Health System complaints
112
This review was chosen algorithmically as the most valued customer feedback.
Sharmaine Pinnekins 11626 Glenwolde dr Houston, Texas 77099 713-962-5580 [email protected] Reg: Memorial Hermann Health System Price Water Corp (pwc)- RESQ 909 Frostwood suite 300 Houston, Texas 77099 713-456-6447 I was harassed, intimidated, pressured, and punished at work from Memorial Hermann system and Pwc RESQ system they're making me feel le...
Read full review
This review was chosen algorithmically as the most valued customer feedback.
In December of 2017 I went in to get an annual physical which is covered 100% by my insurance company. Went I got their I explained to her other things that were going on with my health, thinking it would be relevant to the physical. She mentioned something about calling it wellness visit or something like that, but did not mention that it would cost me...
Read full review
This review was chosen algorithmically as the most valued customer feedback.
On 10/13/17, I went to see Dr. Indira Vanguru at the Katy office for my annual check up only to receive a bill for what my insurance covers at 100%. I called the insurance and was told my services were billed as diagnostic and they had no control over the code. I have tried without success to resolve this. The insurance company also called and we were hung...
Read full review
Memorial Hermann Health System
-
human resources
I had applied for a job with them and one of the HR by the name of Gary called me and left a voicemail. First, for starters the voicemail that he let was unprofessional didn't even last 10 seconds. I had to call back 2x's and when i finally got him on the line he was so rude. He asked me what job had i applied for and since i had applied for many jobs in a short time frame i wasn't sure and i let him know that. He then proceeded to tell me so you don't know what you applied for you just applied not to long ago and then it was a long pause he then told me the job but kept asking what i was looking and i asked about the pay he couldn't answer that. The whole experience with him was just unpleasant and I wouldn't want to work for any place that has someone like that in their HR department, because they are there to help but he wasn't very helpful at all.
The complaint has been investigated and resolved to the customer's satisfaction.
This review was chosen algorithmically as the most valued customer feedback.
I'm a patient of dr. Bhojani as well as his pa elizabeth sbrusch when I was seen for a stomach bug in immense pain (Not cramping) was told they could only prescribe me phenergan in tablet form after I made it very clear I was having difficulty swallowing because my throat was raw from throwing up she had to call the pharmacy to find out something everybody...
Read full review
Memorial Hermann Health System
-
memorial herman
Baby killerss they kill babies stay away from this hospital they will fool you. They killed my baby not once but twice and they called my baby "it" and said they dont know what it is when I had right pregnacy all along, they thought it was abnormal killing it with a drug because for them pregnancy wad abnormal but I had right pregnacy all along and normal I will never forgive them
Memorial Hermann Health System
-
the dispatchers
They are very rude & disrespectful they talk to the housekeepers like we are nobody because we dont have all of our supplies for cleaning after we let them know ahead of time then sometimes we have to go find our supplies on our on then they will page you back to back while other housekeepers are standing around doing nuthin they show to much favor to the ones that dont do any work but try to work the split shift hard & tuff all the time the stay pageing us when they know we are on lunch break as well .
Memorial Hermann Health System
-
lack of care to the point of abuse and neglect
Dr. Leung has refused to treat me, refused to consult with another doctor and refused to talk to me or my daughter. I had surgery on my right leg Tuesday afternoon for a broken femur. I developed blisters on my back which she looked at, when my daughter asked her to, on Wednesday afternoon. She looked at my daughter and told her she didn't know wha5 it was, asked my daughter what she thought it was and how did she think it should be treated. Dr. Leung said she would order some cream to put on it. She did NOT order anything and she would not answer any of her pages. Thursday she had another nurse from another department come look at my back. By that time the blisters had popped and there was no skin on them. She told me her recommendation was to consult with a Dermatologist. Dr. Leung refused to consult with a Dermatologist even after my daughter begged to have one brought in and said she would pay them cash. Again, Dr. Leung refused. She also refused to talk to me or my daughter. Dr. Leung ordered a different cream for my left front side. Tgere is nothing on my left front side. Everything is on my RIGHT side. My daughter has spoken to everyone she can think of at the hospital and has gotten the same answer, Dr. Leung says it's being handled. Yesterday afternoon when she came in she told us the blisters had to be treated as outpatient. We both asked how I was supposed to do that since I was confined to a bed in the hospital. She told us she had discharged me. And I still had a drain in my incision. How does one doctor have so much authority that it gets to the point of abuse and neglect?
This review was chosen algorithmically as the most valued customer feedback.
2 years ago, I took my wife to the MH Urgent Care Center in Katy. After diagnosis, she needed transport to MH Katy hospital for surgery. An ambulance was dispatched and took her to the hospital. Afterwards, no bill from a 3rd party ambulance was received, indicating that the transport was part of the care received by MH. Last month, the same thing happened...
Read full review
Memorial Hermann Health System
-
valet cashier very unhelpful and rude
On 10/20/2017, I approached the Valet Cashier station to pay for valet parking. The Cashier (Dorothy) was on the phone speaking to her son (she told me he was 32yo and was working); as my daughter and I stood there waiting, she finished her phone call, took my valet ticket and stated I owed $15.00. I gave her my credit card which she processed and returned a receipt for my signature along with the vouchered ticket. I left and went home. On Saturday, I noticed that my credit card was missing so I planned to return to the Valet Cashier (Dorothy) on Monday morning where I would retrieve my card (I assumed she would have placed it in a locked drawer for xxx amount of days). On Monday, I went back to the facility and when I approached the Valet Cashier (Dorothy) she was very irate, angry and acting nervous. I was caught by surprise because this was a very simple matter and I could not understand why she was acting so nervous; it seemed very suspicious and out of the ordinary. She repeated several times that she didn't have my card and threatened to call Security; I was stunned and didn't understand why she was acting irate. After many people gathering around the area, I left and decided to cancel my card.
This review was chosen algorithmically as the most valued customer feedback.
1) I took my wife on 09/28/2017 in the morning around 9 am to our closest Hospital in Pearland The Memorial Hermann Medical Center Pearland due to an emergency of she was not able urinate due to some possible obstruction. Her bladder was full and she was having severe pain and her blood pressure was shooting up. 2) We went to the security counter and a...
Read full review
Memorial Hermann Health System
-
3:00 am-3:10 am er staff 09/09/17
I get to the Humble location ER and I was trying to get my son seen white lady with dark wavy hair with glasses asks me what's wrong even before taking my sons information in the computer at least that's what they've always done for me when I've gone there I USED to think really highly of this hospital now to me this is the WORST they made me feel like they just used me to mop and throw me away...ok so I'm there then speaking to the white staff lady then there was a black staff lady that was there so they asked more questions like did I call the pediatrician and how long has this gone on for and then again both of them said something to each other which I thought nothing of but while that was being said this other white staff red curly hair guy was on my side just saying and using his hands up to his ear I don't know one crying he said it about 3 times then I looked at him and said well he fell asleep because he was crying and he looked at me and again said he's not crying he's fine! Then I looked at the other ladies that were attending me and the white one said ok we'll see him assuming your saying the truth and then got the mouse of the computer with attitude and I told them ok so if your rejecting my son then I'm leaving so I did and the white lady was like we'll see him but I walked out...How do you think that made me feel this staff asking questions about my son is fine but when they start acting sarcastically when that guy had nothing to do with it and then for that lady to act like my son was a burden to get seen plus her attitude was no better...I walked out and told my husband about what happened and he went in there to get the complaint number they didn't want to give it to him and he asked nicely and they started asking why he said because you all refused to see my son and the three of them said it's cause your wife got offended with so many questions which I didn't I was answering everyone of them but that they didn't refuse and then my husband said questions are questions but acting sarcastically and with attitude like you don't want to see a patient is not part of asking questions also the black staff lady called my husband an [censored] as he walked out of the hospital telling him you trying to be an [censored] too!Patients heard and so did the security ..We didn't get names and no in not trying to be racist by describing them white or black but since I didn't get names that's the only way I could describe them.Never will I go back to this hospital I thought it was the best and my family has had their babies here I'll make sure all the ppl I know don't ever use this hospital and I hope this staff gets taken care of making sure they attend to their patients with no sarcasm or even attitude!
This review was chosen algorithmically as the most valued customer feedback.
The director for the new MH cypress hospital has little regard for the truth. She is biased to her labor nurses and will discredit a pt or even a doctor before taking responsibility for her labor nurses actions. She is not qualified to run a NICU as she has NO baby experience at all leaving the NICU to fend for themselves. She also has allowed her labor...
Read full review
Memorial Hermann Health System
-
the valet service cashier at mmh medical center (lakendra)
Was asked by security to give me their Manager/ Director's phone number before I leave. As I approached the desk, she already had a mad look on her face. She proceeded to give me a generic number. I called it right there to make sure it was the correct number. As I figured it was not. I asked her again politely to please give me her manager/Director's number. At this point she flat out refused and called me a [censor] in front other patients and staff and my 2 year old daughter. She continued loudly to call me nasty names. She also was trying to jump over the desk to fight me..
At this point, everyone was just staring at us like, this kind of thing happens all the time... I was embarrassed and insulted. I will never use their facilities again.
This review was chosen algorithmically as the most valued customer feedback.
I have been treated by Dr. Sarwar since 2015. I am a CHF patient and had an appt at the new location on yesterday with complaints of shortness of breath, an ear ache and skin infection. The office staff denied my visit because community health choice had not update their records to show.my premiums were paid. Not to mention my benefits should have been...
Read full review
Memorial Hermann Health System
-
a employer
I'm filing this complaint, about a former Employee whom name is Marquetta Hunter or Marquetta Acosta. She is a Formal Employee at Herman Memorial Southwest, location in Houston TX. Her representation of the company, is very inappropriate, & poor I would hope that anyone of her caliber, is not the Future for Herman Memorial. The vulgar Language & vulgar hand Jesters in the companys uniform & workplace. She's seen with a very close friend, whom she help get the job this is totally unacceptable on so many levels !
This review was chosen algorithmically as the most valued customer feedback.
My regular physician asked me to go to emergency to get testing for pneumonia. After 8 hours your doctors would not see me. I received my bill for $3148. Medicare paid, BCBS paid, even after I told them that I did not receive any services. I requested copies of the test results and they refused to send me or my doctor those results. I think you fraud your...
Read full review
Memorial Hermann Health System
-
insurance billing from dec. 2016 still not resolved
I was incorrectly billed $150 for my yearly deductible by Memorial Hermann PT in Jan. 2017. The billing dept. will not refund the $150 which I have already paid to other medical institutions. They stated that there is a question about funds that my 2016 insurance company has not paid in the amount of over $2, 000. I have had my 2016 and 2017 insurance companies call Memorial Hermann billing and they continually say it has been sent to a review committee. It is almost May and they still have my $150. There is no way that 4 short PT visits are over $2, 000. I am on Medicare Advantage and have never had a problem like this. Can you help me?
This review was chosen algorithmically as the most valued customer feedback.
No Consent for Internal Jugular Vein Puncture No Consent for PICC line NO Consent for CT scan of the brain & of the body No Consent for sedation drugs starting with the ambulance ride to the hospital. (the benzos, sedation drugs, nearly stopped my heart and I was put on a ventilator because I could not breathe well strictly & only because of the benzos. I...
Read full review
This review was chosen algorithmically as the most valued customer feedback.
Last night (2/15/2017) I was a patient in memorial hermann (humble location) and this was a horrible experience for me, probably the worse hospital experience of my whole life! First off, there was a guy at the front desk that was very rude! Then the nurse that started my IV stuck me and completely missed the vein she then began to move the needle around on...
Read full review
We are here to help
16 years' experience in successful complaint resolution
Each complaint is handled individually by highly qualified experts
Honest and unbiased reviews
Last but not least, all our services are absolutely free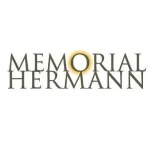 Memorial Hermann Health System contacts