Lufthansa German Airlines complaints
204
Lufthansa German Airlines
-
flight delayed
I booked my tickets Toronto (YYZ) -Wroclaw (WRO) Jul03, 2017 -Aug 02, 2016, 4 round trip tickets, with 1 stop to Munich. Itinerary #[protected].
1 st Ticket # [protected].
2 ed Ticket # [protected].
3 th Ticket # [protected]
4 th Ticket # [protected]
Coming back to Canada from Wroclaw (1:05 pm) to Munich (2:10pm) Flight # LH 1631 02 Aug 2017 was delayed till 2:30 pm. So we missed flight LH 494 to Toronto at 3:30 pm. As a result of I had to stayed overnight in Munich Arcadia Hotel and had rebooked my flight with AC 847 Toronto on 03 Aug2017 .
Due to this inconvenience my husband and I we missed one day of work.
Finally we got to Canada one day late, however I asked to revived my complaint .
Sincerely: Ewa Beben
Lufthansa German Airlines
-
damaged luggage
Our luggage was damaged on LH833 flight from Copenhagen thru Frankfurt into O'Hare Chicago on June 6, 2017. We filed a damaged luggage report #ORDLH21034/06JUN17/1838GMT.
We were told to take it to a luggage repair shop which we did. Closest repair was 2.5 hours one way into St. Louis MO. Repair shop could not repair our luggage. Sent email on June 28 to customer.[protected]@lufthansa.com but no reply. Again emailed on July 7 & received reply that answer would be forthcoming which it hasn't. Sent letter on July 12 to your office in East Meadow NY but NO RESPONSE.
I would like to know how we go about getting a replacement for our luggage.
Ronald Godzinski
18 Coffeetree Lane
Makanda IL 62958
[protected]
The complaint has been investigated and resolved to the customer's satisfaction.
Lufthansa German Airlines
-
miles and more
Since I am flying frequently by Lufthansa, I am long-term customer and member of Miles and More program. As a part of program rights I am entitled to use my miles according to spend miles possibilities. What was my shock: I decided rent a car via miles and more – now more than two months having problems and facing completely ignorant behavior from mile and more. I happened to me 4th times! Always the same – payment deducted from my account, NOT car booked – I had to write complaint, answer took looked than week – only excuses, only sorries, not actions. When I tried to call to the call center, call center agent hanged my phone – behavior was terrible. Does it mean that Miles and More program is intentionally blocking to spend my earned miles for car rental? It is strange business policy.
My first problem – complain no 3659914, second complain M456828, third complain (#3697916) / (#M457508) and today again (3739966).
Resolved
I received email 18.4. from Miles and More: "We fully understand that you are angry after trying numerous times to book a car rental award. According to our IT Department and our partner POINTS.COM Inc. the issues on our website have been solved. However, we will ask the special team in Germany to call you and hopefully, they will be able to make a reservation for you.". And reality? I was contacted, unfortunately operator was really unhelpful and she gave me only info that I should keep trying without any effort to help to solve the issue or make reservation for me. Operator advised me that I can continue with complaining!!! Based on info that issue is solved - I tried it again, result: again not working, my money blocked, currrently is company blocking my two payments, more than 500 EURO.
This review was chosen algorithmically as the most valued customer feedback.
In 08 01 2017 fiul meu minor pe nume hora samuel adi a decolat din aeroportul timisoara cu destinatia lisabona, a facut o escala la munchen, la aterizare bagajul de cala cu nr. de identificare lh407451, initiale sh lipseste. In 24.01.20017 reusesc sai recupere bagajul perioada in care toate bunurile personale a fost nevoit sa le cumpere de acolo. Cer...
Read full review of Lufthansa German Airlines
Lufthansa German Airlines
-
ticket refund
I purchased a return ticket for my flight originating in Manchester, U.K to Newark Airport New Jersey, ticket #40GLGH .My flight had to be cancelled due to a bad accident in England causing me to have two operations and was told by My surgeon I was unable to fly. I had American Express Insurance to cover this flight but cannot get satisfaction from your Airline for my refund ? I am told by agents the ticket is in the system until 12th April 2017 but cannot be used. American express wants to pay my claim but wont since the ticket is still in the system and has a value. I was told I am not able to change the date and transfer the ticket to someone else? I am really upset since this ticket cost over $900 and I am concerned when April 12th arrives and the ticket drops out the system I get nothing since at that time there will be no value? I have made numerous calls and get satisfaction and I hope you can settle this? Look forward to your reply.

Sincerely
Eileen Ginzburg
Lufthansa German Airlines
-
experience onboard
Dear Team,

I am writing this email in a really sad state of mind. I travel with Lufthansa number of times but this time my experience is unforgettable. I am not sure from where to start and where to end. We travelled back on Mon. 28 November 2016: DELHI IN – AMSTERDAM NL VIA MUNICH DE by flight LH763 and my booking code is 2XREMV.Everything was fine till the time I boarded the flight. Once I am in flight I see my seats are not with the basinet. I was shocked to see the state. It's in the middle of night and I am holding my baby in hands and I can see the seats are not available as I was promised. On 22nd of November, I called Lufthansa customer care. They told me all story that there is only few basinet and if you want to book the basinet, then you have to do that as soon as possible. I asked them the process and as explained to me, Lufthansa team will send a link on my mobile and I have to call the number provided in the link to do the booking. I did as it was explained by the team. I got a confirmation message that booking is done. I have attached the print screen of both the message.
Now when I entered the flight, I see no basinet and on the top of it, the manager told me the system is showing I have done no booking. I showed all the proof however he is not ready to understand my point. My baby was sleeping in my hands and I was holding baby in same condition for 30 minutes. After 30 minutes, when pilot gave the warning of getting delays in take-off they finally agreed to give me seat with little more leg space.
Really? This solution you provide me after 30 minutes of fighting. How should I carry my baby for 9 hours and which is night time when baby is sleeping. I was seating with baby in that worst condition for 10 hours. Not a single time flight attendant came to ask me if I will be needing anything for the baby. Even after all this when we went to ask for pillow, the manager of the flight attendant told me all the pillows are over and they cannot give business class pillows. Really? Are you joking me? Seriously?

It was impossible to understand the behaviour of Lufthansa team on the flight. It was inhumanly to hold the baby in arms for full night without any support. I got pain in my arms and baby got strain in neck due to long holding in that posture.
On the top of it, I had leg injury and I requested the staff in Delhi to give me wheel chair at Munich. When I asked before landing, they told me they don't have any information regarding this request so they can't provide. It was the last nail in the coffin. I can't expect worst service than this in any airline on the planet.
Do you call yourself Airline services? Are you in services industry? It's impossible to explain the pain I have over the flight and after the flight because of your staff's mistake.

I am writing all this not because I only want compensation and my money back but also I want strict action against the person who did the mistake.

I always knew that German and German airlines will be professional however till now I don't see any evidence of the same. Hope my last hope will not get disappointed without any action.
Hope to get the reply soon.
Pained customer,

Vinita
Lufthansa German Airlines
-
plane delay and no response from their service department
I wrote twice to Lufthansa and did not get any response so far

On Monday 07/25/2016, we were informed upon our arrival at Munich Airport that Flight 0847 was delayed by 7 hours. We had waken up at 3:00 AM that day for our first flight from Toulouse to Munich on Lufthansa (Air Canada Partner) and were supposed to fly to Toronto with the 11:50 AM flight. Instead, we had to wait until 18:50. What makes me angry is we learnt that the reason the flight was delayed was because there was not a crew as the flight from Toronto the day before had been cancelled. I am puzzled as to why Lufthansa did not call us or email us ahead of time so we could have left later from Toulouse. Or better, they could have routed us thru a different airport on our way to Toronto. This lack of information/communication is unacceptable.
We did not expect to stay 10 hours in Munich airport and we had to spend considerable money on food since airport restaurants are so expensive. Lufthansa did not offer us any voucher or access to the lounge or anything to make our wait better
This review was chosen algorithmically as the most valued customer feedback.
I would like refund flight fee. I got a mail in April 25, 2 days early before our flight, it is written that "unfortunately your flight LH 1787, 27.04.2016 has been cancelled". Then I checked flight status in your web site in My Booking section but there was no offer for alternate flight for us. Then I tried to book for a new flight but our booking code and...
Read full review of Lufthansa German Airlines
Lufthansa German Airlines
-
fraudulent airline
I don't recommend LUCIFER AIRLINES. We were on our way to a funeral and Lucifer Airlines had no sympathy and gave away our seats to American Airline passengers for inflated prices to make more money. We had to pay an additional $600 to change the tickets for another flight, leaving the next day, due to their greediness, and after several representatives initially quoted us $300 to change the ticket. None of the representatives had an answer about why the previous reps quoted $300 and why they were now randomly quoting $600. I guess they throw out whatever random prices LUCIFER pulls out of hell for them.

The Lufthansa Supervisor (at DFW airport), Sharon, is an extremely, disgustingly rude, un-compassionate Supervisor. She did not care about our situation at all and lied about many things to cover her company's a** as well as her own. The lies just rolled off her tongue. She must lie professionally when not at work. Then she finally slipped up and admitted that they gave away our seats to American Airline passengers (which is Lufthansa's affiliate), that's why we were not allowed to board the flight for the funeral although we were there early enough and we provided her proof of that by showing her airport gate tickets. She claimed we arrived at one time, we showed her our tickets showing we arrived on time. She had no response to that evidence. She later lied that she should would supply us with a document to provide the reservation line with, so we could change our flights with no penalty fee. When we called the reservation line to do so, they said they had no such document on file as SHARON claimed.

Pick another airline if you want at least decent service. By now you should know how Lufthansa, I mean LUCIFER AIRLINES operates, especially after that incident with their German Wings aircraft crashing last year and them employing a pilot that they knew was mentally unstable to fly an aircraft that killed many innocent people. Their main goal is money at the consumer's expense. The company and it's robotic, rude, unprofessional employees have no compassion for people just dollar signs.
Lufthansa German Airlines
-
customer service
To whom it may concern; Upon my travel from Denver to Frankfurt-Munich-Ankara with Lufthansa Airlines, in Denver International Airport, I was requested visa by an "Lufthansa Check-in Officer" who did not want to share his name, and I was not accepted to LH447 Denver-Frankfurt; at 17:25 on 24/09/2015. I was informed that I should have had visa since I was going to fly to Frankfurt and Munich from Denver. Upon my contact with our Consulate in Los Angeles, they contacted with our Ministry of Foreign Affairs in Ankara, and Consulate General of the Federal Republic of Germany in Los Angeles. Both of them confirmed that Special (Official) passport holders are exempt from a visa for 90 days in 180 day period. Since I was not able to board the plane, I missed the flights and I had to stay in a hotel overnight. Moreover, I was offended as a Turkish Citizen among other passengers. Lufthansa should have covered my financial and emotional damage. But they didn't! Everybody must think twice when they plan to fly with Lufthansa.. Confirmation PNR Booking Code: 61S4EQ,
Lufthansa German Airlines
-
unfairly offloaded and humiliated, then made to pay extra for tickets
I had a terrible experience with LH in May 2015. I was offloaded without information and then insulted and humiliated by the staff, before being forced to pay exorbitant airfares to make alternative travel arrangements.

LUFTHANSA ARE CHEATS WAITING TO SELL YOUR TICKETS A SECOND TIME FOR PROFITS AND ARE RACIST AND DISCRIMINATORY TO INDIANS. And they have no customer service etiquette or ethics.

I will describe my experience first. I complained on 4th June, and still no response.

On 28th May, I departed from John F. Kennedy International Airport Terminal 1, New York City, USA, with my family (comprising my wife and two small children), en route to Bangalore, India. Our flight number was LH0754 and the Reference Number ZPCYLV (Ticket Number: [protected])

At JFK Airport, we were checked in all the way to Bangalore, and issued boarding passes for both sectors, i.e., JFK to Frankfurt and Frankfurt to Bangalore. (Boarding pass copied are attached).

After an uneventful flight, we arrived at Frankfurt airport at around 11:10 AM the next morning, and immediately proceeded to the departure gate C16, from where the Frankfurt to Bangalore flight was to take off. We arrived at the gate at around 11:35 AM, after clearing security.

At the gate, we were told that due to a global software outage, all boarding was indefinitely delayed. We went to the counter and showed our boarding passes, and the same information was again given, along with the assurance that when the problem was resolved, boarding will be announced. With this information, we settled down to wait, along with other passengers.

Frankfurt airport is large, and gate C16 is designed in a way that passengers approach the gate down a corridor on the left. While there is a waiting area in front of the gate, there are also seats on the corridor, which is separated from the waiting area by a wall, and from where one cannot see the gate. Since the waiting area was extremely crowded and there were no seats left, and since my children were very tired after the long flight from JFK, we settled down with our bags on the seats in the corridor.

Repeatedly we heard clear announcements about the software outage and that all boarding was indefinitely delayed.

At 12:35 PM, I went to the gate to check, and found that no progress had been made. The lady at the counter again confirmed to me that once the problem was resolved, boarding will be announced. I went back to my seat, which was right next to the gate, but from where we could not see the gate. But we were assured of announcements, and were not worried. How wrong we were!

At 1:05 PM, when my wife went to check, she got the shock – boarding was already complete and the gates were closed! She immediately called me and we ran to the gate with our bags.

At the gate, the same ladies told us very rudely that they could do nothing as the gates had been closed and our seats had been given to some other passengers. Our bags had been offloaded and they were unable to help. It seems Lufthansa was in a desperate hurry to sell our seats to someone else and make more money.

I was standing at the gate with my tired family, and the airline staff showed absolutely no sympathy or understanding. When I asked about the announcements of delay and that no announcements for boarding were made, they shrugged and said that they did not need to make any announcements and that others who were in front of the gate had already boarded.

This was while the flight delay announcements were being made continuously!

I showed them our boarding passes and demanded why we were not paged for, since we were clearly registered to travel to Bangalore. Again, no satisfactory response was given, and the staff spoke to each other in German and shrugged saying they could not do anything.

My wife requested them to reconsider, since we could see the aircraft still parked in front of us. At this stage one lady (tall, with dark complexion and dark hair) screamed at her, "what part of what I said don't you understand? The gate is closed. Are you stupid?"

In spite of this insult, my wife requested again, to which this lady said "I can't have this discussion any more" and turned her back to us and walked away!

In my 20 years of international flying, I have never experienced such rude, insensitive and insulting behaviour from any airline staff. I felt humiliated and deeply upset, and my children started to cry. The other staff members looked on impassively.

I wonder if the ladies at the counter would have behaved the same way if the colour of my skin was white. This behaviour, so shockingly unacceptable and incorrect, appeared racist to me.

At 1:12 PM, I received an SMS stating that the flight will now depart at 1:20 PM. If I had received this message earlier, I could have come to the gate on time. This is another clear indication on the callousness on part of the airline, which cost us dearly. A screenshot of the message is attached, clearly showing the time of receipt as AFTER the gates had closed.

After a lot of requesting, one lady informed us that we should check with the Lufthansa Service Centre, to see other options. She mentioned that Lufthansa will put us on the next available flight to India. Again, we were wrong to believe any assurance from Lufthansa staff.

As we ran to the Service Centre, the monitor screens were still showing our flight as "Boarding". Please note that this is around 1:20 PM. And the screen does not show "Final Call" or "Gate Closed". In our hurry we ran past without questioning the staff at the gate as to how they sold our valid tickets to others while Boarding was still officially going on.

At the Service Centre, the staff was aggressive and told me that this was our fault that we missed the flight. When I pointed out that no announcements were made in spite of assurances, and nobody had paged for us, the lady at the counter said she was not sure why.

She then checked our tickets and made the next shocking disclosure – that we could be accommodated only on other Lufthansa flights, and since all were booked, we had no alternatives available. When I asked why we were not given seats on other airline partners, she said it was not possible. Again, as a frequent traveller I found this odd, since as a part of Star Alliance, Lufthansa should have that ability to do so. As well as the concern for distraught passengers with small children to try and help.

However, no such options were offered to us. The lady, Ms.Brown was kind enough to find that the next available option for us was a late evening Air India connection to Delhi. She connected us to a travel desk, which informed us that we would have to buy the tickets at available rates. When we asked for an adjustment against the fare paid already, our request was refused.

Since I had two anguished children and we were tired after a long trans-Atlantic flight, I relented and we paid for the tickets. And then separately booked for a Delhi – Bangalore flight in the evening. The total cost of this was huge and we were not prepared for this. This further added to our distress.

We finally boarded the Air India flight 9:15 PM, eight hours after our scheduled departure and finally reached Bangalore at 12:10 AM on 31st May. Almost 24 hours after our scheduled arrival with Lufthansa.

Due to this delay, my family and I faced tremendous problems, emotional distress as well as huge financial burdens:

1. Emotional trauma. Due to rude and insensitive behaviour of Lufthansa ground staff, my children are deeply impacted by the experience, seeing their parents' humiliation and helplessness, and feeling insecure in a foreign airport. They are still disturbed and feel discriminated against, racially.

2. Financial impact. Due to the non-cooperation of the Lufthansa staff to put us on another flight, we had to bear all the expenses of flying back from Frankfurt to Bangalore. This includes not just the airfare, but also ground transport as we had to step out of the Delhi airport for refreshments as well as excess baggage charges for the Delhi – Bangalore domestic sector. The above costs are to the tune of Euro 4000.

3. Business cost. Due to the delay in arrival in Bangalore, I missed two very important business meetings scheduled for Saturday, 30th May. One meeting was to plan a large foreign contract, and my failure to attend this meeting has resulted in a loss of business for my company to the tune of Euro 45, 000.

And I have some very key questions for Lufthansa, for which I need answers:

1. Why was the boarding not announced, when the flight delay was being announced?

2. Why were we not paged for, since we had already checked in and were waiting close by? Why the haste to give our seats to someone else? What kind of unscrupulous and unethical behaviour is this?

3. Why was the message for 1:20 PM departure received by us only at 1:12 PM, after the gates had already closed?

4. Why did Lufthansa staff at gate C16 behave with us in such rude and demeaning manner, to humiliate and insult us? This was most shocking for an airline of such repute, and was clearly racially motivated and completely unacceptable.

5. Why did Lufthansa Service Centre not accommodate us on a different flight and make us pay for the Frankfurt – Delhi – Bangalore trip? Has Lufthansa lost the basic sense of fairness and customer service, when the flight was missed due to its own lapses?

Lufthansa's response was to brush it aside and offer nothing but lame excuses and processes.

I wrote back on 9th June with the following questions:

It is extremely disconcerting that you are trying to pass off the blame of this entire fiasco, orchestrated by your untrained and indecent ground staff on us, for being "late to the gate". I find this preposterous and false. How were we late to the gate when we were there before the flight delay message arrived on my phone? How were we late to the gate when the screen on top of the gate was showing the flight as "boarding"?

And how can you attempt to sidestep the crucial matter - that we were already checked in from NYC to Bangalore, had valid boarding passes which we showed the staff at the gate, and were waiting less than 10 feet away, waiting for announcements of boarding which were not done? While the carrier can announce flight delays repeatedly, why did it not announce boarding commencement and final calls, like every other professional and competent airline anywhere in the world? And your staff knew we were waiting to board, and we must have been listed as already checked in in your records. Why were we not paged for?

How could Lufthansa be so callous about passengers flying with them? Please do not pass the blame to us.

As for the SMS reaching me AFTER the gate had closed apparently, you say that it "took slightly longer than usual to provide accurate up-to-date information". So, whose fault is that? You, as the party responsible for our safety and travel, need to ensure that passengers are communicated on latest status in time. I blame your carrier for this miscommunication, for which we missed our flight. I have not received any other update since then, no email or any intimation of delay or status. The only message sent was incorrect and caused me this unwanted trouble and trauma to my family. Please do not pass the blame to technology.

Then you mention that "Lufthansa condemns any incidents of racist or bigoted behaviour". I hope it does. I have been checking internet sites and sources, and there are numerous such complaints about your staff misbehaving with guests, often on racial basis. I would like to know what steps are being taken over this. My wife and I can identify the lady in question as we were most disgusted by her, as my small children stood shocked and hurt by her rude and uncouth behaviour towards their parents. So, I will not allow you to brush this off under the carpet but would want an update on the action taken by the airport. We will be happy to collaborate with the authorities, if needed.

You claim to be surprised that we were told that our seats were given to other passengers, while the flight had empty seats. Trust me, we were surprised as well. Shocked and angry that your ground staff was so callously dealing with us, announcing that they had offloaded our luggage as well, while the flight status was still showing boarding and the aircraft was waiting on the tarmac. Was is greed for money Mr.Tickle? To sell the same seats to another passenger, to make profits twice? It seems like that to me. And since you are surprised and admit that the flight had empty seats, empty seats that were denied to us, I am again concerned as to why you are claiming that this is not your responsibility and we should not be compensated for this. Please do not pass the blame to ignorance and confusion.

Your email is no solution or solace to passengers who have faced the brunt of your bad behaviour and unhelpful attitude. You mention that your "Customer Relations do not have access to the booking records of Star Alliance flights on the date in question". This is a complete lie. It was your Customer Relations that informed us of the Air India flight available in the evening, it was your Customer Relations that connected us to the travel agency through whom we were forced to make the bookings. And Air India, for your information, is a part of Star Alliance.

Clearly, your Customer Relations knew of next flight, and of available seats, but chose not to provide us with them. They chose not to help us, and wash their hands off our case even as we stood in front them, pleading for help. What kind of pathetic customer service and uncivil attitude and behaviour can I attribute this to? So, again, please do not blame lack of information for your Customer Relations team's actions.

Finally, throughout the mail, you take a tone of helplessness. That you are unable to do more, due to restrictions. Mr.Tickle, even if I believe you, these are restrictions you have placed on yourself, and Lufthansa and you are hiding behind them in spite of my legitimate complaints and demands. You have the power to remedy and compensate to the point possible, and it is again disappointing that you are choosing not to do so. The excuse of restrictions are flimsy, and completely unacceptable.

You say that you can process a refund. What would that mount to? I have real costs and real concerns on this side, and I hope that this can match up to the same.

I repeat my concerns, and demand better answers than you have provided, since they have not satisfied me in any fashion and not helped address the pain and trauma caused to my family and me. These are:
1) While we were waiting less than 10 feet away from the gate for over an hour, why were no announcements made for flight boarding to inform us of the changed status? Why were we not paged for since our names must have been on the passenger manifest of checked-in guests?
2) Why were we offloaded while boarding was still going on, and why were our seats sold to others if the flight had empty seats?
3) Why did Lufthansa ground staff not put us on the next available flight at the cost to the carrier? Why did they find out the next available flight and then connect us to an external party instead of booking us on the same flight at no extra cost?
4) Why did Lufthansa ground staff behave so rudely with us, insulting my wife in front of her family, and why did the other staff members present at the gate not correct her?
5) Why is Lufthansa refusing to take responsibility for its failure to provide safe and timely carriage to a paying passenger and trying to pass of the blame to all others? Where is this great company's sense of pride and responsibility? How is it that Lufthansa cares so little about passenger welfare and also its reputation?

Till date, no response to this, at all.

That's why, just avoid. THEY ARE CHEATS WAITING TO SELL YOUR TICKETS A SECOND TIME FOR PROFITS AND ARE RACIST AND DISCRIMINATORY TO INDIANS. And they have no customer service etiquette or ethics.
Lufthansa German Airlines
-
extremely poor (everything)
They lost my bag on a FRA-IAH flight on May 22. The bag was delivered on May 29. They told me you can buy clothing and we will reimburse you 50%. I have submitted a claim to them and nobody has ever contacted me. The problem is you cannot call their Customer Relations, everything is done by email. And of course, they ignore emails. Another problem - they allow ethnic food on international flights (I mean really smelly food) and when I asked them if it was ok to eat such nasty things, the flight attendant said yes. I was flying LH quite a lot but from now on, bye-bye. Good luck with the passengers who eat smelly sh..t. Hope they will help this joke of an airline to avoid bankruptcy. Ha-ha-ha.
Lufthansa German Airlines
-
did not help correcting mistake
To whom it may concern:

Booking Reference: ZRTDW5
Document Number: [protected]

INTRODUCTION
My husband and I have experience a very injurious treatment from Lufthansa after being loyal customers. My husband is being flying Lufthansa every 2 months since he moved to Equatorial Guiney, with the confidence that Lufthansa has the understanding and customer service that we look for. This is not our experience right now, and I expect for someone in management to correct this unfair actions ASAP.

ISSUE
My Husband (Julio A. Abril) bought a ticket last month, and tried to change the return day on April 8th, maintaining the Economic status to avoid any penalties. He did the change online and upon completion he received the $300 receipt for the change as expected. Lufthansa did not only charged the $300 fee but also charged a new ticket of $3, 840.50. Julio called immediately after noticing this charge in our account, but the representative was not allowed to make the change and provided him with a different phone number. We waited until the next day to make the call hoping that this was just a mistake that would be corrected by Lufthansa anytime. As the charge went through deducting $3840.50 from our account, we called again only to get a terrible service and the notification that Lufthansa was not going to give our money back. The explanation given to my husband was the following: since we changed the flight status from Economic G to Economic S, this charge had to be applied with no options of change or cancellation. My husband explained the situation and confusion that we experienced by doing this online with no luck. The Lufthansa representative did not help us correct the mistake even though we called immediately after seeing this charge.

CONCLUSION
Management needs to help us correct this mistake, and undo this charge. To continue flying with Lufthansa, we need to have the confidence that if there is a mistake or confusion on an online reservation, we can call and get the assistance needed. Lufthansa has been in the past an excellent option because of this confidence, please don't change your reputation and previous performance for this incident.
Lufthansa German Airlines
-
untrust use of credit card number by lufthansa agent on the phone _ refusal of an agent to let me take the plane at the airport. 1 week delay in paris
unsecured operation on credit card .
refusal of boarding by an agent of the company at the airport.
delay of departure of one week longer in paris.
no answer nor anything after 15 days of the company. a a Lufthansa 'sagent in paris at the booking department did not do the operation while taking my credit card and 3 codes number, for a change in my return trip. the 25 of september. when I arrived to the airport I was refused to get in the plane by the worst agent I ever met, althought she could have porposed me to get in the plane. for 15 days up to now, although my claim file is [protected], no one did apologize or propose any compensation.
The complaint has been investigated and resolved to the customer's satisfaction.
This review was chosen algorithmically as the most valued customer feedback.
I flew from Saint Petersburg, Russia to Munich and then Munich to London. On arrival I found my bag had been lost. I was given a reference number and told to contact the company by phone; they would be keeping track and trying to get my bag back. I called and got the most resentful sounding woman ever. After a few days I called again and she informed me I'd...
Read full review of Lufthansa German Airlines
The complaint has been investigated and resolved to the customer's satisfaction.
Lufthansa German Airlines
-
lufthansa is a model for horrible service
Flew from USA to Kiev, Ukraine on 8/6/14 on Lufthansa. When I arrived Kiev my suitcase was not there. Went to Lost and Found and filed report. I had some questions and they directed me to the Lufthansa office, The Lufthansa employee said they did not know how to answer my questions and could not help. In 5 days my suitcase was delivered to me. Driver told me it would have been there sooner but Lufthansa gave them the wrong address. When I opened the suitcase I found some items were stolen and some broken items.
Resolved
The complaint has been investigated and resolved to the customer's satisfaction.
Lufthansa German Airlines
-
compensations
Travelling from CDG on LH1041 to FRA on 29th July 2014 on transit basis to continue via LH692 to Amman-Jordan which departs at 20:45 and was delayed until 22:00 and my luggage is already on board.. Upon presentation I was told that flight been cancelled and to go to Lufthansa counters at hall B for further details and eventual hotel accommodations and meal vouchers .I had queue up for three hours before my turn came, and then all counters closed down without any explanations and one Lufthansa personnel came accompanied by 16 police men to calm the crowd and said it is our problem to find hotels and restaurants. And as you are aware that no seating facilities for all the crowd and all café bars were all closed. it meant standing up or sleeping on the floor. at 5.30am I had to queue up at the ticketing counters for a solution to travel to Amman. and my turn came at 13.00hrs and eventually I found a seat on RJ126 leaving from terminal 2. Iam 67 years old with hart problems, my daily medications where in my luggage and consequently I developed inflammation in my back and thigh muscles of which to date iam under medications. with these events I received zero help from LH personnel who are not to a standard and are un-pleasant and not helpful. How a reputable airline allows such events or the personnel are trained to be prejudges against Arab speaking customers . leaving the matter to you to settle in a civil manner not with a simple apology.
The complaint has been investigated and resolved to the customer's satisfaction.
Lufthansa German Airlines
-
customer service
On January 6th 2014, departing Budapest Hungary my husband and I pre-booked tickets for two puppies and one adult dog. Once we arrived at the airport in Budapest we were informed that because of a special Seeing Eye dog we could not bring one of the puppies on the plane. We reserved the tickets back in September so I was infuriated . The ticket agent then called the supervisor who came down and give me a bunch of excuses as to why I could not have both puppies on board. We also had an older dog going in cargo, but that too did not have enough room. The supervisor was less than accommodating and discourteous.He asked if I would mind traveling alone and my husband could come on a later flight, I refused to accept that as a solution. I told the supervisor that the Seeing Eye dog was being lead around by this so called blind person and was as blind as I am. He still refused to listen then said that our crate was too small and rolled his eyes at me, then just walked away. I called Lufthansa the day before my departure to check on the size of the crate and I was given the maximum size it could be, I was never told what was considered too small according to the Lufthansa supervisor in Budapest.We had to call my brother-in-law to come back to the airport and take the dog home. The man who took a 50 pound Seeing Eye dog on board was reading the newspaper while we were in flight, but they wanted to deny me boarding with my Puppies. This mess cost me $500.00 that I will now have to pay to ship the dog in cargo.
Once we arrived in Frankfurt we could not secure a boarding pass for my husband because the flight to DFW was over booked due to bad weather in New York.After more aggravation I was able to have my husband travel with me in the same seat we reserved back in September, so there was absolutely no reason for that additional altercation. I have been one of your customers for over 20 years, and when traveling overseas I always elect Lufthansa as my provider, but I must say after this, I can't say I would travel with Lufthansa again in the future.I am so disappointed with the lack of concern and impoliteness of the Budapest staff, I really expected more from Lufthansa. I still have to ship my three dogs to Dallas from Budapest, but there is a major difference in price shipping 3 dogs instead of 2 dogs. I believe Lufthansa should ship the three dogs for the price of 2 since most of this incident could have been avoided with proper information and better customer service.
After months of sending e-mails, I received a email from Linda Stiene who could only offer me 20% off my next Lufthansa flight...Horrible
Resolved
The complaint has been investigated and resolved to the customer's satisfaction.
The complaint has been investigated and resolved to the customer's satisfaction.
Lufthansa German Airlines
-
malas partidas
Boa tarde,
Somos uma familia de 2 adultos e 2 criança que viajamos em dia 12.09.2013 de cluj- napoca(romenia) para madrid (espanha) com escala em Munich quando chegamos em madrid as nossas malas chegaro partidas fizemos reclamaçao, mas quando abrimos uma mala vimos que havia uma garrafa de vinho e uma prenda que era um parfume partidas e 2 peças de roupa estragadas.Ligamos para o numero [protected] e mandaro-ne fazer uma queixa no customer.feedback.[protected]@lufthansa.com. Junto mando os fotos qual monstra os danos. Agredeço a sua resposta. Não consigo mandar os fotos manda-me um e-mail onde posso mandar os fotos.
Resolved
The complaint has been investigated and resolved to the customer's satisfaction.
The complaint has been investigated and resolved to the customer's satisfaction.
Lufthansa German Airlines
-
rude phone customer service on sunday
Wow! Very rude customer service people, couldn't handle a simple request! I was given attitude, my questions were ignored with silence, no help whatsoever. A big waste of time to call Lufthansa customer service on Sunday! Seems like their Sunday office is located somewhere overseas where people simply don't care to help you out. I could barely communicate my concerns with their customer service as they didn't seem to understand English and instead gave me an attitude. Will be making a formal complaint and just letting others know to prepare themselves that you will waste some precious time of your life calling them with no resolution of any kind whatsoever.
Resolved
The complaint has been investigated and resolved to the customer's satisfaction.
We are here to help
16 years' experience in successful complaint resolution
Each complaint is handled individually by highly qualified experts
Honest and unbiased reviews
Last but not least, all our services are absolutely free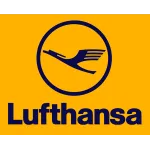 Lufthansa German Airlines contacts