Lexus
-
Lexus Roadside Assistance
I have a 2021 LC500. I ran over a piece of metal that punctured my tire. We purchased the wheel & tire warranty when we bought the car but I called Lexus roadside assistance to tow the car to the dealership. At 2:30 pm I was told that the tow truck would be there in 88 minutes and to stay with my vehicle. At 4:50 I called back because no one had showed up only to be told that no one wanted to take the job and for me to try to call back early tomorrow morning! No one even bothered to call me to tell me that they weren't coming.

We spent over $120,000 on this vehicle and it's ridiculous to receive this kind of treatment. This was our first and last Lexus!

Terrible!
Lexus
-
Warranty repair complaint in Dubai UAE
I own 2017 lexus 570LX since purchased all repaired and service done by the dealer recently I had complain about the car stability on road and very hard on humps the car was serviced and as advised by dealer service advisor check and report, the car was still the same on next service I was told that the suspension needs replacement and unfortunately the warrenty is expiered 2 weeks ago and you must pay for the repair, howcome last service only one changed one others not changed and I already told that it's not OK on bumps and I was told on next service will be checked. We are paying much more than other countries to purchase the cars and our writers is lost since the dealer is only thinking about profit not customers rights or manufacturer reputation or someone hom always bying from toyota/ lexus by the way I am driving same brand since 1997 and I was against bying other brands till today hope this attitude stops by the dealer
Lexus
-
Warranty corp
I was sold a service warranty from Lexus Santa Monica on 5/21/21 through United States Warranty Corp. I cannot get anyone at Lexus Santa Monica Financial Dept to call me back regarding the warranty.

The Warranty Corp is telling me it's only good for a tire rotation and windshield wiper replacement, and not the full Lexus 60,000 mile service warranty.

When I purchased this warranty I was told by Julie, the sales person in the Financial Dept of Lexus Sant Monica that this Warranty would cover the Lexus service intervals.

In fact the Warranty Corp told me it only covers 1 oil change per year. But Lexus requires oil change and a host of other services at 6 month intervals.

I would like SM Lexus to perform the fulll 60,000 miles service at no cost to me, as I was told before I purchased the warranty.
Desired outcome: I would Like Santa Monica Lexus to perform the full 60,000 Service without extra costs to me
Lexus
-
Lexus NX 200T
My 2016 Lexus with 62k miles on it is experiencing an oil leak due to the main rear seal (according to the Lexus technician who diagnosed my car for $99.00). It is out of warranty by 3 months. The repair cost is estimated at $3200.

Since it is out of warranty Lexus does not want to cover the cost. I am frustrated as I have never experienced an oil leak for a car with so low mileage before.

After some research I found out this is a common problem with the 350 models. Lexus has even upgraded the seal to a better one, however they would not take responsibility for the repair.

This was my first Lexus; likely it's going to be my last one if I have to pay out of pocket for the repair.
Desired outcome: Lexus should stand by their product and cover the repair cost.
This review was chosen algorithmically as the most valued customer feedback.
Shortly after I bought the Lexus in 2006 with 18,000 miles on it from McGrath Lexus, I noticed the dash would not clean up and shine. It was hazy, dull and felt tacky. I tried multiple cleaner made for it, but it would never clean up. A couple years after purchasing, I received a notice that the dash may have a recall on it for the issues I have mentioned...
Read full review of Lexus
This review was chosen algorithmically as the most valued customer feedback.
My wife leased the Lexus RX 450 3 years ago. Her lesse is about to be up and thank goodness. We always rotated the tires and adjusted the tire pressure. Plus, she drives very carefully. One day, I get a call from her that the vehicle was shaking. She pulled over and sent me a pic of the front tire (completely blown) and rim damage. She never hit a pot hole...
Read full review of Lexus
This review was chosen algorithmically as the most valued customer feedback.
Good day I have purchased my first 2015 Lexus IS350E three years ago. I was convinced to buy the vehicle due to the "quality" of the product. This past week my vehicle has failed and malfunctioned completely. Whilst I was driving every single warning light went of in my car, my brakes failed, the gas failed, the ABS failed, my life was at danger and I...
Read full review of Lexus
Lexus
-
Colin Kaepernick
I have purchased two Lexus SUVs and was in the market for another this year. Since Toyota for some reason has chosen to partner with Colin Kaepernick I will never again purchase a Toyota product.

I spent 38 years in the US Air Force serving this country and Kaepernick is a disgrace and embarrassment to our nation and its people. What are you thinking?
Lexus
-
Customer support program for 2008 ls460l
My ABS system warning lights came on in November 2021, I went to the local dealer to have the problem resolved. I was told that the Customer Support for this problem had expired in 2017, thus LEXUS was no longer completing a fix at their expense. Since I never received any notification I asked where the information was mailed. Upon further investigation, I found that the address used was over 20 years ago. I had a previous recall in 2014 that was sent to my current address and took the vehicle into the local dealer who did the repair.

Since the notification was sent to the improper address I don't feel that I should pay for a repair that was part of a customer support program.
Desired outcome: Compensation for the repair.
Lexus
-
Sun Roof panoramic faulty system
my warranty expired less than 60 days before the sunroof stopped working, no fault of anyone but a faulty mechanism. i tool my car to Lexus Newport Beach and they quoted me $7000 to fix this issue that is really Lexus issue. $7000... i needless to say am beyond words. i paid them $215.00 to give me a quote to repair of $7000. i applied for help from the corporation and was rejected. i have had 3 Lexus's and 1 Toyota and my son has a Toyota so needless to say we are fans of Toyota! but that doesn't seem to make a difference to them. The sunroof is an issue of Lexus you can google it, the fact they are not helping to repair the system is really crappy on their side knowing there is an issue with this model and sunroof from what i am finding on line. I am so disappointed in Lexus right now if you asked me if i would ever buy another i would say NO. So disappointed. I have told many of my friends that also have Lexus of this and they cannot believe it either.
Desired outcome: Assistance with repair
Lexus
-
Wait time too long
Checked for 1:30 appointment for 20k oil maintenance at 1pm. Told to wait at lounge area and car will be ready @ 3:30pm.
I went to front service desk to follow up @ 330pm. Car not yet ready.
I was not informed of the status of car at least to relieve my anxiety. Very bad customer service.
Make me feel so sorry buying a Lexus car. This happened on 2 dealership service centers (Ontaria, and Glendale, California.
Desired outcome: Improve customer service
At least keep me posted as to status of my car while waiting for hours unsure why it is taking too long.
Lexus
-
AC passing fresh air while on recirculation mode
Dear Sir / Madam,

I am writing to you to raise an issue about: Cars

The issue that I have experienced was: Vehicle: 2014 Lexus GS 350
Chase no. JTHBE1BL0E5035413
Local Lexus Dealer, Saud Bahwan Automotive- Lexus Division

In February 2020, I took my vehicle to Lexus service centre in Muscat- Oman, complaining of fuel smell coming from the back side of the car. The workshop informed me that the problem of fuel smell is due to the canister tank assembly and that need to be replaced. Same time they informed me that they changed some parts related to the air conditioning system behind the dashboard and that will be done under the warranty. Did not tell me what exactly they have changed or showed me the replaced parts!
Immediately, after receiving the car from the workshop and while driving on the road I switched on the Audio system, there was no sound from the Audi system, although the system is working (working but no sound)!.
Called back the Lexus workshop and returned back the car same time. Next day I received the car and they said they have fixed the problem. Again I don't know what they have done nor explained the causes!, This problem then repeated few times after then but each time the sound cut off, it gets fixed after I switch the car for some time (but still something wrong with the system for the problem to go and come)
Could not take the car to the workshop for this issue because the country went on lockdown due to high spread of covid 19.
This year and few months back, when the lockdown removed completely, I noticed the outside smells gets into the car while driving, (Unable to notice that earlier being I am not using the car on frequent basis and due to the lockdown)
Late on October 2021, I noticed, by chance, that the fresh air is still getting in the car from the AC outlets while the a/c is on recirculation mode. The vent door works but seems not fully closing.
I took the car to the same Lexus workshop to check the problem and after 3 days they informed me that this due the servo motor need to replace and that will cost me around $1, 690 and if the problem still there they will have to replace the AC compressor! And for the Audi system the checking will cost around $390 (not clear if that for checking or include the repairing also).
I asked them about the fix they did in Feb 2020 on the AC system and they said they have changed the servo motor! And when I said why I have to replace the servo moto again since it's been changed last time, they said it is a different one. When I talked to the Service Manager, he said last time they have changed 3 servo motors, but he did not tell where they are located or the part numbers. They did not show me the detailed report

My issue is that:
1. Lexus workshop were not transparent about the fix they did in 2020 for the AC.
2. The work they have conducted in Feb 2020 seems not well progressed and the problem they caused to the audio system that appeared immediately after they opened the dashboard, which they want to charge me for the fix now. I also notice a wire (cable) hanging from the bottom of the dashboard near the front passenger footstep.
3. The recirculation servo motor is a long-lasting part that is not get damaged easily unless some fault happens. I am using the AC always while it on recirculation mode and never using the fresh air mode to avoid smells and dust to enter the car cabinet.
4. I suspect that the servo motor got damaged while they opened the dashboard for the AC fix done in 2020 and the problem happened to the audio system immediately after the fix and the hanging wire supporting my suspicions.

It occurred on: 30/11/2021

This meant that Dealer asking for charges for fix due to dealer faults

Solve the problem and fix the problem under no cost to the vehicle owner.

I look forward to your prompt response on this matter. As recommended by Trading Standards, I would like to keep a complete record of my case, so please reply to this email address.

Yours faithfully,

Abduljaleel Al Farsi

The dealership Saud Bahwan Automotive- Lexus Division

PO Box 3473. Postal Code 111- Muscat, Oman,
Muscat Oman
111
Lexus
-
06 GS300 AWD - previously documented by Lexus (per CSP) oil consumption issue due to manufacturers defect w/ low tension piston rings
Said model year was plaqued with a recognized and documented (per Lexus CSP) oil consumption issue stemming from low tension piston rings. As oil blowby is allowed thru PVC valve, significNt carbon build up occurs to a poi t valves will not seat properly, triggering fault codes. This vehicle also has direct injection (as opposed to port injection later years moved to), which only exasperating the issue.
My respective vehicle, 06 Lexus GS300 AWD w/ 129, 000mi, a 1-owner vehicle originally purchased by previous owner, serviced and maintained at/ by Kuni Lexus, Greenwood Village, CO. was just been purchased by me on 8/27/21, is experiencing significant oil consumption (at a rate of 3 quarts per 1000 mi), triggering low oil level lights and potential catastrophic engin failure. I am scheduled at Kuni Lexus on 11/4/2021 for a full oil change service and oil consumption test, scheduled to return in 30 days for measurement. I am providing Mobil 1 Full synthetic 5w/30 Hige Mileage oil and Genuine Toyota oil filter.
Please provide confirmation of documented complaint, proactive steps being taken, and request to potential puston/ring replacement, all expenses paid by Lexus as a result of a known defect/issue chosen not to be addressed, even ignored, by either or both Lexus as well as Kuni Lexus, placing myself as owner, at risk, both financial and physical.
Thank you.

Respectfully,
Aziz Farooqui
(720) 324-9056
Desired outcome: Piston/Ring replacement w/ newer, higher tension Rings. PVC replacement.
Lexus
-
Lexus RX 350
After nearly 20 years of Brand Loyalty for family of 3 Adult Drivers, my current 2019 RX 350 was in the shop for 6 unrelated repairs beginning at 9 months (9000 miles) of ownership in a nine month period and dealership refused to make any kind of fair buyback/trade-in offer for a non-problematic 2020 Rx350. At 1 year old with 9000 miles in Showroom condition their best offer was for me to pay $13, 000 to replace my problematic vehicle with exact same model 1 year newer. Never again.
Lexus
-
Lexus of Orange County NY sold me a lemon 2014 Mercedes ml350
Good morning
The point is LEXUS representing TOYOTA should not have a GM David Lewis person at this high level knowingly for selling the 2014 Mercedes as a lemon car to be sold it his dealership. That is a bad reputation and a bad representation of LEXUS in Orange county Middletown NY. Customers complaints about this dealership is a red flag for people not wanting to buy a car at this particular dealer place. The dishonestly of a GM David Lewis a such as a high level jeopardize the trust between Seller and consumers. He shouldn't sell a lemon at all specifically a Mercedes that is not representing LEXUS or TOYOTA.
The credibility of BBB ( better business bureau) and Consumer Reports affect the ratings in the sells market specially when buyers see the red flag of complaints for such a Lexus dealership .
Customers satisfaction is always a must specifically when it comes to cars sells.
LEXUS deserve better than just have this greedy Man like David Lewis selling by any means necessary to achieve his selling goal even if it mean to cheat and scam people for selling a lemon cars to customers and with not regret and mercy at all in his heart.
You can fool people once with lies and scam but not all the time. History will tell, social media will talk about it, news will talk about it. And at the end of the day no one will ever wanted to buy a car at LEXUS of Orange County Middletown NY.
A good reprensation of a dealership makes good sells. A bad representation of a dealership lead to bankruptcy and closure of a dealership.
I m so Desappointed in Lexus putting such Man as David Lewis misrepresenting the the legacy of TOYOTA which own LEXUS
Bad people come to a workplace and go. But one thing I will remind TOYOTA should never jeopardize his legacy just for a selfish people like David Lewis looking after his own self and his ego instead of the legacy of TOYOTA
Show quoted text
Desired outcome: General Manager David Lewis of Lexus of Orange County NY
Lexus
-
Cracked sticky dashboard
Lexus refuses to replace my cracked/sticky dashboard because the campaign warranty time period has expired. This is a known problem that Lexus and toyota have known about for years, It is a manufacturing defective part that was used on a lot of their cars and trucks. Lexus CSR states I am shit out of luck because there was a time limit to having this replaced. I don't understand how they can leave the consumer holding the bill for a repair that lexus knows is their fault.
Desired outcome: dashboard replacement under warranty
Lexus
-
No spare parts available and customer services not supporting
I had minor incident that required to change the door of my vehicle. I cleared all formalities with the insurance and delivered the car to Lexus services in Oman to fix the damage and replace the door in the month of Aug, 2020. Unfortunately I had to wait for 6 weeks to get the spare part as they claimed they had to get it from Japan and then I had to wait for another 6 weeks to get it replaced, as I'm writing this complain the car still with them and they can not give me a date when the car will be completed
Tried to reach their customer service to support and all they did is picking up the phone and listen to me with no cation taken nor they called me back to tell me the status. Tried to call them several time with no response
I spent good money on this luxury KURO car and I was expecting good treatment compared to the well know Lexus but unfortunately I have been treated badly with no professionalism from Lexus service team
My car registration number 28577/w
Looking forward to hear from you please
Said ALMaktoomi
[email protected]
Lexus
-
Can't get parts
I have a new Lexus UX250h in need of a rear bumper cover… can't get one from Lexus. A tiny accident in a parking lot and a promise of a one day repair has led to a week in the garage and so far no parts. This also happened a couple of years ago with our Lexus NX.. three months waiting for parts. A wonderful vehicle but the dealer and parts experience is horrible. Think twice before getting a Lexus, Toyota doesn't care about you if you need parts.
Desired outcome: I want parts overnight from the source.
Lexus
-
Lexus Navigation Hard Drive
On 12/21/20 I went to the lexus dealership located in Rockville, MD for a bad battery. I jumped start my battery and started heading to the Lexus dealership in Rockville, MD. Grant you everything was working fine except Navigation screen now. It was now displaying on the navigation screen " A program can't be read. Please consult to a dealer." My CD player, radio and Heat was working while heading to Lexus dealership in Rockville, MD. Once i arrived there my service advisor was Omar Pacheco had my battery replaced cause it was still under warranty but then informed me that i needed a new Navigation Hard Drive which would cost me $2778.94. I stated to Omar why do i need a new Navigation Hard Drive? I've had my battery changed in the past and didn't need a new Navigation Hard Drive. I later found out from one of the mechanics while i was waiting for my car (07 Lexus LS 460 L) that my Navigation Hard Drive blew out due to the fact that when they changed the battery they was Not suppose to turn the car completely on until the Navigation Hard Drive was finished loading (Wow). I've would've came in sooner but due to covid-19 and me having type-2 diabetes it's been ruff. My name is Joseph Morgan
P.O. Box 705
Germantown, MD 20875
Tel. 240-702-7659
Email. [email protected]
I pray that we can correct this problem and that i will hear a response from someone in your department. Thank You.
Mr. Joseph Morgan
Desired outcome: Replace my Navigation Hard Drive.
This review was chosen algorithmically as the most valued customer feedback.
After 5 days to diagnosis the problem, the "recommend to replace radio assembly" at a cost of $3, 800 just for the part was disappointing, to say the least. This is the 3rd Lexus I have owned and, especially as a retiree now, I don't think this amount is reasonable for a major failure that shouldn't have happened. So now what? I drive without any of the...
Read full review of Lexus
We are here to help
16 years' experience in successful complaint resolution
Each complaint is handled individually by highly qualified experts
Honest and unbiased reviews
Last but not least, all our services are absolutely free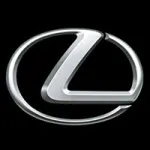 Lexus contacts