LensesRX
-
Service
I placed an order 137985 on 6/10/22 and I received 4 emails on 6/10/22 (welcome, payment accepted, order confirmation, payment receipt). I then received an email on 6/22/22 for a order verification request, I emailed it that same day. Why did it take so long to receive a request that the script was needed? I called on 6/22/22 and left a voicemail with no return call. I sent an email also with no return response! I called today 6/29/22 to see how much longer because online it states still processing. I missed the call back so, I called and left another voicemail to get a call back. I received a call back from Max who is very RUDE and blamed me for the order taking so long. He said if you go back and check your emails correctly you will see I sent you a verification the day of the order. I replied that I did not receive anything till 6/22/22. he was horrible over the phone! I asked to speak with a manager or supervisor and he said I am. I asked to speak with someone else and he refused! Said there is no one to complain to! This is the first and absolutely last time I do business with this company! I will share my experience on all socials and leave reviews all across the board. Along with the recorded conversation between me and Max!
Desired outcome: An apology from Max and to get me my order ASAP. Also, have better customer service!
LensesRX
-
Eyeglasses
BUYER BEWARE!

Lenses RX provides cheap frames and lenses, but the company is sneaky, deceitful and downright dishonest. If you're willing to take the risk because of their very low prices, consider yourself warned.

If you select specific lenses, you should carefully inspect what they send you. For example, they sell Crizal lenses, but will send you cheap generic brand lenses instead. If you know how to tell the difference, you can demand they correct them and send you what you ordered and paid for. But as other reviewer's have noted, you must pay to ship them back at your own expense. Note! Lenses Rx is not an approved provider of Crizal lenses. If you ever have a problem with your lenses, you must deal with Lenses Rx.

They provide lens replacement if you send them your own frames. But if they break them, you won't get compensated and they won't give you anything to replace what they broke. Their website states they will replace your frames if they break them, but this is a lie.

If you demand your money back, Lenses Rx will not refund to your credit or debit card. They will promise to refund to your card, but then issue you a "store credit" instead. Your only recourse is to contact your own bank which issued your card. Note that once you've been given a store credit, it's even more difficult to get your bank to issue you a refund.

The reason I know all this to be true is because I was willing to take the risk. Everything I've said here is from personal experience. You can get very cheap eyeglasses from this company, but you have to be willing to fight to get what you want, and you have to be willing to lose your frames if you want the lenses replaced.
LensesRX
-
Poor service
Do not buy from this company unless you want to get a runaround and excuses.

The website clearly states they the glasses will ship in 5-7 days. I sent my frames and lenserx was suppose to provide the prescription lenses.

I am on month 3 and have 17 messages to them and still no glasses. The excuses have been, lense manufacturing error, they changed partners and there is a supply line issue, there is a religious holiday. I continually am told that the item will ship by the end of the week …… and it never happens. I am still without my glasses. Oh … my biggest pet peeve- the "customer service" number asks you to leave a message and they never respond- you only have access via email that typically takes the 3-5 days to respond to.

Go someplace else… it'll save you time and energy.
This review was chosen algorithmically as the most valued customer feedback.
I originally contacted lensesRX on the phone to walk me through the process of what I wanted I was extremely specific. They screwed up my 3 pair of glasses and would accept no responsibility. I sent them detailed instructions in the box I sent, and not only did they screw up my glasses they sent me back my glasses in a different box not my glasses box and...
Read full review of LensesRX
This review was chosen algorithmically as the most valued customer feedback.
Be careful ordering glasses from these people. I ordered some sunglasses from them, but they were back ordered for over a month. They don't let you know that until after they process your credit card. This is a very shady business practice and I've never experienced this with another online vendor. They have the decency to let you know that an item back...
Read full review of LensesRX
LensesRX
-
Seller accused me and refused to reply
I bought sunglasses from the website www.lensesrx.com. Avoid these jerks, coz they took money for the order and provided useless info. After 4 weeks I haven't received my order, and the seller stated that I lied and only wanted to get money back. Afterwards they simply started to ignore me. Maybe someone has any ideas how to return money back, please contact me then or leave a comment. Thanks.
We are here to help
16 years' experience in successful complaint resolution
Each complaint is handled individually by highly qualified experts
Honest and unbiased reviews
Last but not least, all our services are absolutely free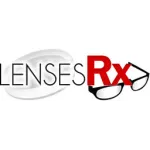 LensesRX contacts