Overview of Lampeez customer experience
Lampeez, an online store for 3D LED lamps, has been receiving a lot of negative feedback from customers. Many have complained about the poor quality of the products, with some reporting that the lamps stopped working after just a few days. Others have expressed disappointment with the customer service, citing unresponsive representatives and slow shipping times. Additionally, some customers have reported receiving incorrect or damaged items, with no clear resolution from the company. Overall, Lampeez seems to have a significant problem with product quality and customer service, making it a risky choice for those looking to purchase 3D LED lamps online.
Newest Lampeez complaints
Disappointing Experience with Lampeez.com: Non-existent Customer Service and Incorrect Product Delivered
I recently had an experience with Lampeez.com that left me feeling extremely disappointed. I had placed an order for a swimmer lamp as a gift for my son, but what arrived instead was a wine bottle and glasses lamp. Confused and frustrated, I scoured the website in search of a phone number to call for advice but couldn't seem to find one. So, I decided to reach out to their support team by submitting a ticket on December 26th, in hopes to have the problem fixed.

The support team did reply to my ticket with a message stating that they will resend me the actual product I had ordered. However, despite their promise to rectify the situation, I have yet to receive any update on the status of my order as of January 18th. I have sent numerous follow-up emails but to no avail. Sadly, it seems like the customer service at Lampeez is practically non-existent, and they don't seem to care about addressing any issues raised by their customers.

Feeling quite frustrated and disappointed, I had no other choice but to open a dispute on my credit card to hopefully get my money back. I must admit that such an experience was disheartening, and given the way Lampeez handled this situation, I would discourage anyone from purchasing from this company.
Avoid the pitfalls of dealing with Lampeez: A review of my disappointing experience
I recently had the unfortunate experience of dealing with Lampeez and it has left a sour taste in my mouth. I placed an order for a custom lamp and was promised a delivery date which was missed by several months. As a concerned customer, I sent several emails seeking an update on the status of my order, but unfortunately, they all went unanswered. I was left with no option but to keep sending follow-up emails to their general customer service email which never yielded any response.

One of the most frustrating aspects of dealing with Lampeez was their reluctance to provide me with a phone number or email of an actual person to talk to. It was a frustrating experience navigating through the general customer service email with no resolve in sight. It was honestly a surprise when the custom lamp finally arrived, given the numerous delays and the unresponsiveness of their customer service.

However, to my dismay, the finished product was a massive disappointment. The letters on my custom lamp appeared to have been hand-written, and the workmanship was far from what I had expected. It is apparent that Lampeez did not take pride in their work and that they are not committed to delivering quality products to their customers.

Therefore, as a dissatisfied customer, I vehemently advise against purchasing from Lampeez. The terrible experience I encountered with their abysmal customer service and low-quality product is not worth the hassle. There are many other reputable and reliable companies out there that are committed to delivering high-quality products and top-notch customer service. Invest your hard-earned money and time elsewhere and avoid the pitfalls that come with dealing with Lampeez.
Buyer Beware: Lampeez Company Review
It appears that Lampeez is a company that has been quite problematic for many customers. In my own experience, I found that after placing an order on 11/29/18, I had yet to receive a shipping confirmation. Despite emailing the company twice, I did not receive a response. Eventually, I made a phone call to the company and, after waiting on hold for 45 minutes, I was told a story that sounded suspiciously like others I had read about in other reviews. Apparently, the whole pallet of items had been lost!

I must admit that I was skeptical of this excuse, especially when I could hear other people in the background being given the same story. However, the customer service representative promised to personally send my item to FedEx and to have it delivered by Christmas. While I appreciate the gesture, I am not entirely convinced that it will actually happen. If my item does not ship soon, I will be requesting a refund - although, based on what I have read in other reviews, I am not optimistic about getting my money back.

It is important for all potential buyers to exercise caution when dealing with this company. From what I have seen in reviews, there seems to be a pattern of poor communication and unfulfilled promises. While their products may be appealing, it is ultimately not worth the hassle and stress of dealing with this kind of frustration.
Is Lampeez legit?
Lampeez earns 36% level of Trustworthiness
SAFETY ALERT: Our evaluation of Lampeez found a legitimacy rating indicating a low level of trustworthiness at 36%.
Multiple low-rated websites are found on the same server. It's possible that the low-rated websites on the same server could be part of a scam. For example, if the websites are hosting phishing pages or spreading malware, they could be part of a larger fraudulent operation.
Lampeez protects their ownership data, a common and legal practice. However, from our perspective, this lack of transparency can impede trust and accountability, which are essential for establishing a credible and respected business entity.
We conducted a search on social media and found several negative reviews related to Lampeez. These reviews may indicate issues with the company's products, services, or customer support. It is important to thoroughly research the company and its offerings before making any purchases to avoid any potential risks.
However ComplaintsBoard has detected that:
Lampeez has received 2 positive reviews on our site. This is a good sign and indicates a safe and reliable experience for customers who choose to work with the company.
Lampeez.com has a valid SSL certificate, while Scammers can obtain a valid SSL certificate by using fake information or by using a stolen or hijacked domain. In some cases, they may even use a certificate issued to another legitimate website.
Lampeez.com you are considering visiting, which is associated with Lampeez, is very old. Longevity often suggests that a website has consistently provided valuable content, products, or services over the years and has maintained a stable user base and a sustained online presence. This could be an indication of a very positive reputation.
Several mixed reviews for Lampeez have been found on various review sites. While some customers have had positive experiences with the company, others have reported issues with their products or customer service. It's important to read and consider a variety of reviews before making a decision to purchase from this website.
Lampeez website is deemed to be popular and indicating that it receives a high volume of traffic. It is important to be cautious when using a highly trafficked website, as it may be a target for cybercriminals looking to exploit vulnerabilities or steal personal information.
This website offers payment methods that provide the option for customers to get their money back, which could be a positive indicator of the company's commitment to customer satisfaction.
Our Conclusive Verdict: The company has a low level of trustworthiness. We advise being cautious when dealing with this company and to read reviews carefully, being mindful of any negative comments or concerns before engaging with the company.
Lampeez Review: Stylish Design but Disappointing Quality Issues
When I first received my Lampeez from lampeez.com, I was very excited to try it out! However, I quickly found myself feeling disappointed with a few things. Firstly, the charging cord provided did not fit the opening on the lamp which was frustrating. Although, I found that the lamp could also be powered by 3 AA batteries, which was a relief. The second issue that I encountered was that the middle battery spring didn't stay down and it caused the battery to keep popping up. After a bit of troubleshooting, I managed to jam the cover on and it worked, but the base of the lampeez was made of cheap plastic which was disappointing. The ill-fitting cover made the lamp unstable and not level, which caused issues when I tried to attach the skateboard. The skateboard, while very cool looking, is made of lightweight plastic and doesn't fit securely in the slot. I wouldn't recommend it for small kids as it falls over and breaks easily. While the quality issues are indeed unfortunate, it has to be said that the design of the lamp and skateboard are still very appealing and stylish to look at. Ultimately, I wouldn't recommend the Lampeez because of the quality issues, but if you're willing to look past them you'll have a great-looking, albeit somewhat precarious, lamp and skateboard to enjoy!
Disappointing experience with Lampeez: Late delivery and poor communication
I recently made a purchase from Lampeez (lampeez.com) and unfortunately, my experience was less than satisfactory. I was hoping to surprise my granddaughter with a unique lamp for Christmas and ordered on December 4th. While the website advertised shipping starting at $7, I was charged almost $11 for a standard shipping option. Despite this, I was still excited to receive the item in a timely manner and eagerly awaited its arrival.

However, after 11 days had passed, I reached out to customer service to inquire about the status of my delivery. They assured me that the item would arrive on or before December 22nd and that my order was in the process of being shipped. I waited a few more days but still had not received a tracking number, so I once again contacted the company. Unfortunately, I received the same response and was still without a tracking number.

Believing that the item would still arrive in time for Christmas, I kept my hopes up and waited patiently for its arrival. To my dismay, it is now December 24th and my gift for my granddaughter has still not shown up. Despite multiple attempts to reach out to the company, I have received no response and have been left in the dark about the whereabouts of my purchase.

As a result of this experience, I am deeply disappointed in this company and will not be ordering from them again. The lack of communication and failure to deliver on their promised timeline has left me without a gift for my granddaughter on Christmas day. I would caution other customers to approach Lampeez with caution and advise them to select a different company for any future purchases.
Don't be fooled by Lampeez's 5-star reviews: A Disappointing Purchase
When it comes to purchasing products online, reviews can be incredibly useful in helping us make informed decisions. Unfortunately, I neglected to check the reviews for Lampeez (lampeez.com) before making my purchase, and I have to say, I'm extremely disappointed with the product I received. Out of the 15 reviews on their website, all of them are 5 stars, which seems highly suspicious and leads me to believe that they were all written by employees or paid individuals to make the product sound better than it actually is. The rest of the reviews, like mine, are all 1-star ratings, which is the lowest rating possible.

One thing that stood out to me when I received my Lampeez was the design. The website showcases these beautiful 3-D designs that are incredibly intricate and eye-catching. However, when I received my lamp, the design was nowhere near as impressive as it was in the ad. I'm convinced that the images on their site are either CG (computer-generated) or heavily photoshopped to look much more impressive than they actually are. It's incredibly misleading and disappointing, and I wish I had known to expect this before making my purchase.

The delivery of my Lampeez was not an issue for me, as it was for many other customers who have left reviews. However, I almost wish it had been a problem because it would have given me the opportunity to try and get a full refund due to fraud. I am extremely disappointed with the product I received from Lampeez, and I would advise anyone to think twice before making a purchase from this company. It's not worth the money or the headache.
Disappointing customer service and incorrect order from Lampeez
I was really excited to order two basketball lights from Lampeez for my family as Christmas gifts. Unfortunately, when the package arrived, I was disappointed to find that two soccer balls had been sent instead. I reached out to customer service right away, hoping to have the issue resolved quickly. However, I was met with frustration and disappointment. Despite trying to call for three straight hours, I was never able to speak with a representative to resolve the issue. I did eventually receive an email response, but it suggested that the correct items had already been sent--when that was not the case.

I finally received a return slip and sent the incorrect items back, as instructed. However, it has now been over a week and I have not heard anything about the correct items being sent. Unfortunately, I'm worried that I may have sent back the wrong products and have no way to get in touch with anyone at Lampeez.

The whole experience has been frustrating and disappointing. On top of all this, it seems like the company is not taking responsibility for their error, which only adds to the frustration. I would highly recommend avoiding Lampeez, as it is not worth the hassle or the uncertainty. The service is impersonal and unhelpful, and it doesn't seem like they care about their customers' experiences.
Additional Information and Contact Details for Lampeez Customers
There are certain issues that have been expressed by many other reviewers regarding Lampeez. However, I hope to be of assistance by providing additional information that can be potentially helpful.

Firstly, I came across a number that seems to belong to the owner, which is 821. I had to resort to looking up the transaction with my bank just to dispute the charge as no contact was made after placing my order. When I called the aforementioned phone number, a woman answered and was able to help me out. She offered to track down my order and even allowed me to pick it up from their warehouse, which is nearby as I live in Texas. Fortunately, my order had already been shipped despite the lack of notification.

Secondly, there is a customer service number as well, which is 699. Although I opted to resolve the issue directly with the lady I spoke to, this number may serve as an alternative for those who want to seek further assistance.

I sincerely hope that this additional information will be beneficial to those who may be struggling to locate their orders and resolve any issues that they may have encountered.
Delayed Shipment and Poor Customer Service from Lampeez
On November 24th, 2018, I placed an order on Lampeez's website and was given a confirmation email that same day stating my order would be shipped within 7-10 business days. Considering the timeline, my order should have been shipped no later than December 7th, 2018. On November 29th, 2018, I received an email informing me that my order was currently being prepared for shipment and that a shipping label had been created. The email also stated that it would take approximately 1-3 days to pack the order and have it shipped from the warehouse.

Since then, I have been diligently checking the tracking number that was provided, but to my dismay, the FedEx tracking website states that the shipping label has only been created and that the order has not yet been shipped. I was also charged for my order, and although they have my money, I have yet to receive my purchase.

I decided to contact Lampeez to inquire about the delays in my shipment, and I was informed that the shipping department had made an error and that many people had filed similar complaints. Honestly, I don't feel reassured that I will receive my order in a timely manner. If I haven't received my order by December 17th, 2018, I plan to file a formal complaint with the Better Business Bureau. It's disappointing to have such a negative experience with a company I was excited to shop with, but I hope that this feedback will encourage Lampeez to take the necessary steps to improve their customer service and shipping procedures.
Lampeez Review: Unacceptable Customer Service and Questionable Business Practices
My experience with Lampeez was extremely disappointing. I had high hopes for their products, but unfortunately, their customer service fell short. I initially purchased two lamps, but soon realized they were not suitable for the intended recipients. I immediately sent emails and left a phone message requesting to cancel my orders, but received a confirmation email a few hours later stating that my items would be shipped in 3-4 days.

To my surprise, a few hours after that, I received another email from Lampeez informing me that the items had already been shipped and could not be cancelled. I was extremely confused and frustrated, as I had only requested cancellation a few hours prior. Upon checking the tracking information at USPS, I found out that the items were not even shipped until 4 hours after I received the email stating that they had already been sent.

Now, I can't help but wonder if Lampeez rushed my order out because I had requested cancellation and they did not want to refund my purchase. This kind of behavior is completely unacceptable and unprofessional. It's despicable that a company would go to such lengths to avoid offering refunds or even accepting cancellation requests from their customers.

Overall, I suggest that potential customers of Lampeez proceed with caution. Their products might be appealing, but their customer service leaves a lot to be desired. Based on my experience, I cannot recommend this company to anyone.
Collect Your Trust Badge
Be recognized for outstanding customer service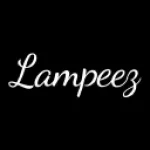 Lampeez

contacts
We are here to help
19 years' experience in successful complaint resolution
Each complaint is handled individually by highly qualified experts
Honest and unbiased reviews
Last but not least, all our services are absolutely free