Newest Lamps Plus reviews & complaints
Two bathroom mirrors
On February 11, 2022, I ordered two 36x36 frameless bathroom mirrors from LampsPlus.com. The mirrors were delivered on February 17th. The mirrors were shipped encased in form-fitting Styrofoam in separate boxes. Opening the first box revealed a shattered mirror. The second one held an intact mirror that had several deep scratches that went unnoticed at that time.

I contacted Lamps Plus immediately about the shattered mirror. I was told I would receive a replacement, that I did not need to return the mirror, and that I would receive an email from them with an address to send an image of the shattered mirror. I received that email and replied with all the information they requested.

By March 14th I had not received the replacement mirror and had heard no more from Lamps Plus. I sent them a third inquiry that day. Again, no reply. I had purchased the mirrors through Synchrony Bank with my Sam's Club Mastercard. So, because I was being ignored by Lamps Plus I contacted them to dispute the transaction.

Synchrony Bank agreed with my position, initially, and credited my account with the $421.82 purchase price of the mirrors. Now it gets weird. On June 24th I received a message from Synchrony Bank stating that, based upon "new information", they were reversing the previously issued credit. The "new information" supplied was a proof of delivery statement showing that FedEx had delivered the mirrors on February 17th. That's not new information, that's the date I phoned Lamps Plus to report the mirrors had been delivered in damaged condition. Non-delivery was never the issue.

On June 29th I sent a letter to Synchrony Bank. I told them; "before I take further action on this matter, please verify, in writing, with a signature of an actual human with some authority at Synchrony Bank, that you agree with Lamps Plus that delivery is all that matters, that the condition upon delivery is irrelevant." The letter was sent Certified Mail with a Return Receipt, it was signed for by Rolando Gutierrez.

On July 13th I received a Voicemail to Text message from Synchrony Bank stating; "Hello this is a message from Synchrony Bank for Steven Nick nickel [sic] regarding your Sam's Club Master Card account. We are calling to inform you that we received your correspondence. We appreciate your patience while we review your request and we'll update you as soon as possible. We can be reached at [protected]. If you have any questions. Thank you. Goodbye."

I responded with another letter to Synchrony Bank stating:

"It is important to understand that I did not make a request, I stated a requirement. Nothing short of the letter described, clearly stating your policy that receipt of damaged goods is not grounds for a refund, will suffice. Upon receipt of that letter I will pay the full amount of the purchase, $421.82. I will not pay any late fees or interest as the delay is solely your fault.

"Further communications on this matter other than that letter must be via an email that is monitored."

That is where we stand. My account balance is the sum of the $421.82 plus about six months of late fees and interest. Clearly, Synchrony Bank wants to be paid, but nobody there is willing to put their name on the letter required to obtain it.

A few days after posting the above message on another consumer complaint site and on social media, I received the following Voicemail message:

"Hi, this message is for Steven. This is Tiffany calling from Lamps Plus. I wanted to call you and apologize for the condition that your mirror arrived in, and I wanted to let you know that I was going to send you a replacement. I just wanted to confirm the address on file is still correct. I'll go ahead and do an email and you can just reply back and let me know if the address is correct or you can contact us back at our 800 number that's [protected]. Again, my name is Tiffany you can dial my extension which is 1428. Again, you can contact our 800 number and my extension is 1428 or you can give us a call and ask for Tiffany and I'm one of the supervisors here at Lamps Plus. I do apologize for the delay, and I understand that you want your replacement mirror so I want to get that out as quickly as possible. I look forward to hearing from you Steven and again, I apologize for this delay. Have a great day, bye."

I did not receive the promised email and I did not reply by phone. There's no need to confirm my address as there's no longer a need to replace the mirror. Once it was clear that Lamps Plus did not intend to replace the mirror I found another source. I bought two replacements because I wanted the mirrors to match. Also, the mirror that arrived intact had several scratches that went unnoticed until the mirror was installed and cleaned.
Desired outcome: An explanation of the decision not to send the promised replacement, why Lamps Plus ignored three email messages, and why it believed a delivery receipt of the damaged mirror was a valid excuse for reversing the purchase price.
Would not cancel my order
This complaint is for not being able to cancel an order, only 1 hr & 45 minutes after making the order, for rude, suspicious, and sneaky business practices, and lack of timely communication re: my order.

On 3/5/22 at 2:30 pm EST I purchased 2 lamps described as

"67Y77 - Lynn Beige Wood Finish Buffet Table Lamps Set of 2", order confirmation # US0305221126516729003.

After looking more closely at photos of the lamps, they looked more gray (which I didn't want) than beige (which I did want, and why I purchased in the first place.) A reviewer also said they looked gray, but unfortunately I did not read this review until after I purchased them.

I called the 800 CS number approx 1 hr 45 mins hr later (around 4:15 EST) to cancel, explaining I did not want them because they looked more gray than beige.

I was told by first (very rude) employee spoke to, that the order would not be able to be cancelled.

I ended call, then called same 800 number again, and 2nd CSR named Brittany, much more polite than 1st CSR, said she would fill out an escalated "change order" ticket, and send it to the shipping dept to cancel the order. The change ticket # was 1120042. I asked Brittany if someone would contact me IF OR IF NOT the order would be cancelled, and her answer was that someone would contact me within 48 hrs to let me know if the cancellation was successful OR NOT.

But later that day, they decided to ship the order anyway and on Mar 5, 2022 10:48 PM, sending an email that my order had shipped.

So apparently the cancellation ticket was either not filled out, or was chosen by this company to be ignored, with no communication at all re: my request. Then 2 days later 3/7/22, I received only an email stating:

"Dear Jane Nielsen:

Thank you for choosing LampsPlus.com. Your business is appreciated.

You have requested the below change to your order.

We would like to express our sincerest apology for not being able to fulfill your request. Your order is already processed to ship and we are not able to make the change.

Change Requested: Cancel Items/Order

Your satisfaction is our number one goal. If you need additional assistance, please click here to contact Customer Service.

This message is a response from an unmonitored email box. Please do not reply.

Sincerely,

LampsPlus.com Customer Service"

VERY UNACCEPTABLE TO NOT BE ABLE TO CANCELL AN ORDER 1 HR AND 45 MIN AFTERWARDS ORDERING. VERY BAD AND QUESTIONABLE BUSINESS PRACTICE TO SHIP AN ORDER ANYWAY THAT A CUSTOMER WANTS TO CANCEL, THEN EMAIL WITHIN THE PROMISED 48 HR TIMEFRAME, BUT ONLY AFTER THE ORDER IS SHIPPED.

Now I'm reading more reviews of other complaints of difficulties in getting a refund, cancelling an order, etc., and sincerely regret doing business with this company. ALSO VERY SUSPICIOUS THAT 2 BBB WEBLINKS FOR THIS COMPANY WITH LISTED COMPLAINTS, COULD NOT BE PULLED UP TO VIEW ON MY BROWSER.

The lamps are eligible for a free return, however, their return policy states:

"Returns of Online Purchases

To ensure that your return is processed accurately and promptly, please call us at [protected] to obtain an RMA (Return Merchandise Authorization) and instructions on how to ship back to us. Returns made without an RMA will not be accepted."

Which means that I'll now have to wait for them to arrive, go throught the time and trouble of calling them back to get the RMA, and follow their hopefully non complicated instructions for shipping back.
Desired outcome: WHAT HAPPENED WITH ESCALATED CHANGE TICKET 1120042?SPECIFIC DETAILS WHY ORDER COULDN'T BE CANCELLED. WHEN CALLING BACK FOR RMA, WANT TO BE TREATED POLITELY, WITH NO HASSLES ABOUT RETURNING LAMPS, OR ISSUING A REFUND.
This review was chosen algorithmically as the most valued customer feedback.
I ordered a desk lamp from Lamps Plus in March of 2021. FedEx reported the lamp as delivered, but it was not at my door on that day. It was likely delivered to the wrong address, which is a common occurrence in my neighborhood. I asked Lamps Plus for a replacement; after six weeks of thinking about it, they rejected my request. So now I have no lamp and a charge for $160. This is unacceptable.
Read full review of Lamps Plus
Is Lamps Plus legit?
Lamps Plus earns 61% level of Trustworthiness
SAFETY NOTICE: Complaints Board has determined that Lamps Plus has a very good credibility, and is mostly trustworthy with minor reservations, with a legitimacy rating that is more or less around 61%.
We found clear and detailed contact information for Lamps Plus. The company provides a physical address, 3 phone numbers, and 2 emails, as well as 4 social media accounts. This demonstrates a commitment to customer service and transparency, which is a positive sign for building trust with customers.
The age of Lamps Plus's domain suggests that they have had sufficient time to establish a reputation as a reliable source of information and services. This can provide reassurance to potential customers seeking quality products or services.
Lampsplus.com has a valid SSL certificate, which indicates that the website is secure and trustworthy. Look for the padlock icon in the browser and the "https" prefix in the URL to confirm that the website is using SSL.
Our scan shows Lamps Plus website is free from malware and phishing activities, which are types of online threats that can include viruses, worms, Trojan horses, ransomware, and other malicious code, as social engineering tactics used to trick users into sharing their personal information.
Several positive reviews for Lamps Plus have been found on various review sites. While this may be a good sign, it is important to approach these reviews with caution and consider the possibility of fake or biased reviews.
We looked up Lamps Plus and found that the website is receiving a high amount of traffic. This could be a sign of a popular and trustworthy website, but it is still important to exercise caution and verify the legitimacy of the site before sharing any personal or financial information
However ComplaintsBoard has detected that:
There was some difficulty in evaluating or examining the information or data present on the lampsplus.com. This could be due to technical issues, limited access, or website may be temporarily down for maintenance or experiencing technical difficulties.
Lamps Plus protects their ownership data, a common and legal practice. However, from our perspective, this lack of transparency can impede trust and accountability, which are essential for establishing a credible and respected business entity.
Our Conclusive Verdict: Lamps Plus is generally a safe and reliable company to do business with. However, we advise that you exercise caution and thoroughly read all complaints and reviews before providing personal or financial details.
installation department
I had ordered two wall scones online to replace the ones I currently have and I called my local Lamps Plus store and asked if I could have them installed he filled out the form and told me someone will be contacting you in 24 hours to schedule an appointment. I get a call from a tech who said he will be calling me back because I wasn't sure when the items would be delivered.I never heard back from him and I called my local Lamps Plus store a second time and told them I never heard back from the tech and once again I was told they will submit my form and I will be contacted by someone soon. The tech called me and very rudely he said I was already scheduled for the following day which I know was a lie because I was never contacted . The tech was very rude and unhelpful and when I told him my house is brand new construction and not on the GPS he very rudely said well a tech will call before he arrives and hung up. They shouldn't be treating there customers this way.
Poor service
We bought a lovely lamp from Lamps Plus store and it was quite expensive one. We also paid some extra for fast and safe delivery and also taxes. I want to say that a lot of money was spent on that purchase and we expected high quality.
Unfortunately our lamp arrived damaged and it was covered with scratches! Lamps Plus refused to refund us and offered a replacement. And to be able to receive it was had to pay even more - shipping back, another "safe" shipping, taxes.
Lamps Plus gave us nothing but trouble and a lot of money was wasted. After this terrible experience we will not buy anything from them again. Poor service and unprofessional staff.
Defective lamp
We ordered from Lamps Plus and that was a terrible mistake.
I found a perfect floor lamp and fell in love with it, I felt that was the perfect lamp for our living room.
When our order finally arrived lamp was damaged, there were a lot of scratches. And here comes the funniest part. When we contacted Lamps Plus support service and asked for a replacement they said that there was nothing wrong with the lamp and that these scratches were just a part of design! What?
We went to their website www.lampsplus.com and checked the pictures and there were no scratches! We told them about that and their ridiculous rep claimed that pictures were incorrect. These people are the worst ever, just a bunch of liars! We were not able to get a refund or any kind of help. Do not buy from Lamps Plus!
No delivery and the seller refuses to refund
I bought two lamps from the crooks from www.lampsplus.com. The rep told me that the delivery would take only 4 days. But it was some ###. I waited 10 days and have listened for the fake excuses and promises. The company is real ###, 'coz I haven't received such services at all. Stay clear from them and be aware that they refuse to return any money back. Total fraud.
Rude agent, slow delivery and impossible to cancel the order
I ordered 2 lamps from the website www.lampsplus.com, but I really advise you not to deal with them. Only after 2 weeks they sent me confirmation info and informed that the delivery could take 1-2 months. I tried to cancel my order, but rude agent told me that it was impossible, 'coz they already sent the order and couldn't return it back. So be careful if you use this website or leave comments if you have horrible experience with this seller.
confirmation of purchase not honored
I purchased a chandelier from the open box email sent to me by Lamps Plus. After submitting order on line, I received a confirmation for order. The item was listed as sold when I later went back to print a picture of the light from my files. A day or do later I saw the chandelier listed again on the site. Thought to myself they must have found more of the item. 5 days after purchase, I received an email from company stating the item was already sold and I would be contacted by a salesman to offer other merchandise. A call to customer service offered me the same light in new condition for $100 off. Instead of the original open box chandelier I purchased for $89, I could now pay $200 for a new one. When asked for an address I could contact to register a complaint, I was told there was none other than customer service. When asked to speak to a supervisor, I was then offered the $100 discount by the same woman who supposedly spoke to supervisor herself. In my opinion it sounds like a "bate and switch" operation to me.
Trying Billing Credit Card Twice
I ordered a sculpture head from Lamps Plus in late November. They promised me it would be here by Christmas. I get an email saying it will be here in late February. They billed my credit card for $39.91. Today (January 18th, 2011) I receive a call saying that they need to bill my credit card again and it is not going through. My credit card does not have the full $39.91 in it today, that is why it is not going through. They already billed me for this back in November, I watched it come out of my account. They are trying to double bill me. This company is nothing but a scam from the way they lied about it being there by Christmas, to the way they say they never got their money. Don't do business with Lamps Plus unless you want to give them free money.
The complaint has been investigated and resolved to the customer's satisfaction.
This review was chosen algorithmically as the most valued customer feedback.
Eek! Methinks NOT!! I have already filed a complaint with the BBB, a complaint with their corporate office, and soon with the District Manager in the morning. Long story...LONG! Bought a fan this past weekend, the sales person was some what helpful (the 1 star), got home, husband installed it, (mind you his background is experienced automotive technician...
Read full review of Lamps Plus
The complaint has been investigated and resolved to the customer's satisfaction.
Poor customer service
Buyer Beware. Lamps Plus, a Chatsworth, California based company, had a "lighting consultant" come to my home for an evaluation and "sketch" of Installing ambient lighting. I was not told by their "consultant" about the possibility of incurring major damages in my ceiling to find the safest-best Place to install the lights. Instead of 7 recessed holes, I ended up with a total of 14 holes in my ceiling. Their Vice President of Operations in Chatsworth had Regional Manager contact me and he expressed that there is no way to "xray" a ceiling. My contention is that Lamps Plus should Have "second best" knowledge of where to place lighting before destroying someone's ceiling. This fiasco, not only caused me to pay $900.00 for "installation", but an additional $750.00 with a separate painting contractor to repair the damages from Lamps Plus. Lamps Plus did not make me aware that ADDITIONAL DAMAGES would be incurred when this installation took place. For consumers: this company has a communication problem within store level to their installers. Store does not provide adequate information to A consumer that CONSIDERABLE damages may occur when cutting in to drywall. Lamps Plus needs to make the buyer beware of additional charges To shoddy work such as pictured here.
Resolved
The complaint has been investigated and resolved to the customer's satisfaction.
Collect Your Trust Badge
Be recognized for outstanding customer service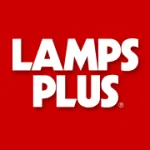 Lamps Plus

contacts
We are here to help
19 years' experience in successful complaint resolution
Each complaint is handled individually by highly qualified experts
Honest and unbiased reviews
Last but not least, all our services are absolutely free