This review was chosen algorithmically as the most valued customer feedback.
if I had read the reviews on this I would never have bought it, worse washer I have EVER had, clothes come out WET have to wring them out by hand before putting them in my dryer.. alot of reviews saying the same thing.. I want to no if KENMORE tests these product before putting them out for sale?? apparently not,
Read full review of Kenmore
This review was chosen algorithmically as the most valued customer feedback.
Have a Kenmore elite refrigerator, model #[protected], serial # 705TREWOK724 purchased 7/28/2017. The compressor has died on a barely 4 year old fridge!! Kenmore was going to make us wait 2 weeks to even see what was wrong, but I got a local appliance repair guy who is very good to come and he diagnosed it. He told us that the LG compressors that were...
Read full review of Kenmore
Kenmore
-
Kenmore
the refrirator top donot work and gets hot on the bar on the door it has been worked on at least 5 times and still not working i want it replaced or i am going to the better business bbb
you can call me at [protected] or [protected]@gmail.Com pat hale i have extended warranty on it . I do not know what to do but i am sick of this dam thing failing i have lost food and i am sick of this . Your company needs to get this straight.
Kenmore
-
Dishwasher
All the buttons have come off our Kenmore dishwasher. It still works fine but we have no idea what the buttons do. This happened after a year of having the dishwasher. Do you have replacement button covers? We would like to have the buttons replaced so we know what they do. Just some stickers at least would be helpful. I don't see a model number but it is from Sears and says 206c1513p007.
Desired outcome: Replacement stickers
Kenmore
-
Service and problem with oven
My Kenmore electric double oven floor has a hole in it. I have the Sears home services repair protection agreement, yet they only cover mechanical issues, or so I found out when attempting to place an order for a technician to fix the problem.
I asked the agent what I was supposed to do and he told me to find someone to repair it, the Sears Home Services was not responsible.
I called the main Kenmore number numerous times, waited on hold for over 25 minutes each time, and never got to a human. The number I called was [protected]. After the long wait time, the recording simply said they could no longer help me. I called at different times of the day as well, due to time changes.
The Kenmore double electric oven number is 790-[protected] and the serial number is NF [protected]. It was installed in 2014 and has only had normal usage.
Desired outcome: I need a new double oven as it looks as though the floor of the unit is one piece
This review was chosen algorithmically as the most valued customer feedback.
Dear complaint department, This email/attachment will be sent to various social media sites as possible stating not to purchase any Kenmore appliance or home warranty from Sears. Your sears home warranty, third-party maintenance company (Cinch Home Services), and Sears parts warranty are all rip-off. I have been with sears home warranty for over 4 year...
Read full review of Kenmore
This review was chosen algorithmically as the most valued customer feedback.
Dec., 2018 I purchased the Kenmore Elite French Door refrigerator. January 2019 I needed repair services, which resulted in the installation of a new circuit board. May 2021, I had to have a set of LED lights and another new circuit board installed. Today, June 6, 2021, the refrigerator isn't working at all All meats in freezer compartment have thawed. The...
Read full review of Kenmore
Kenmore
-
Terrible quality rusted washing machine
My kenmore washer model: 11d.[protected] is rusting at the top piece under the door causing metal particles to intermix with my families clothes. This is the second time, i've had to deal with it. Sears customer service, advised this isn't covered under insurance which is absolutely ridiculous. I had to pay out of pocket to fix and repair the rusted piece. Now, it's happening again, it's been less than two years. I'm absolutely disappointed in the quality of this item. I have always purchased kenmore products and can't believe that kenmore has manufactured items that are such terrible quality and has done nothing to fix this. I had a washing machine previously that lasted me 20 years by kenmore. This product is a not even comparable to tbd quality. You are losing customers that have been with you for over 20 years over something like this. This has been the worst buying experience i've had. I cant even wash my clothes safely without getting rust in my clothes.
Desired outcome: Replace my washer
Kenmore
-
2017 Kenmore Elite Refrigerator
I purchased a new Kenmore Elite refrigerator in 2017 with an extended 3 yr warranty. Warranty expired 9 Sept. 2020. Our refrigerator just started to lose its cooling. Tech came in and told us We are looking at a $800.00 repair. WHAT!. We need a new compressor and Seal.

This is a big deal for a 4 year old refrigerator. Compressor is covered, but not the Seal replacement job. This should not be on the customer back! I can understand If our refrigerator was 9+ years old, but not 4 yrs. I purchased Kenmore knowing I was getting a good product...but now I'm enraged at this repair. the frig cost me $2000. and now almost another to fix! Kenmore THIS IS NOT EXCEPTABLE! I would like some kind of compensation to fix this. I would like a response from you as soon as possible. I can not and will not except that you can not help. This is what I call a lemon. I'm still paying for this! Contact me at [protected]@gmail.com
and or [protected]. Thank you!
Desired outcome: help to fix severe problem.
Kenmore
-
Refrigerator
We brought a new Kenmore refrigerator a year ago then refrigerator stopped working we contacted Sears they suggested to buy a new warranty then we purchased a new warranty they still no get fix or get the money back I attempt to contact Sears /Kenmore many times and the problem never get fix or either get money Back my email [protected]@aol.com
Desired outcome: Money back
Kenmore
-
Refrigerator French Door model 253.7031
I bought all new Kenmore appliances i April 2014 I don't buy extended warranties because I believed Kenmore had a fantastic reputation for having the best appliances. My refrigerator is rusted out in the back (see picture) and no fault of mine. I already have seen on the internet that this particular refrigerator is a lemon and no justice has been given to any customer whose claim is legitimate. I am shocked that such a great company has decided it does not have to stand behind their products. I know what kind of a reply I am going to get, so I am going to check into filing a small claims in our local county court. I paid good hard earned money for the refrigerator, and Sears management should have warned all customers the complaints and should of discontinued selling this refrigerator. I already called yesterday and have a case number 7142507 with my concerns
Desired outcome: A replacement refrigerator at no cost to me
Kenmore
-
I want my refrigerator replaced.
I bought a Kenmore refrigerator at Sears and it was not functional the same day they installed it. It has been over a month and no help has been offered. They sent out one tech and did not fix it. They keep transferring me over and over in a circle jerk. I am daily hours on the phone and nothing. I have even sent emails to corporate and no response as well.
Kenmore
-
French door refrigerator actually made by Daewoo
My daughter-in-law purchased a beautiful Kenmore French-door refrigerator with freezer on the bottom from Sears.com in May 2019. The ice maker stopped working shortly after purchase. Sears first brought the wrong ice maker to replace it, then came back later with the correct one. As soon as the 1-yr warranty was up, they noticed the fridge temp was not staying at 37 degrees. Bought an electronic thermometer and found it would go from 37-57 degrees. Sears repair came in July to fix it, but the problem continued. Another technician diagnosed a more serious problem and supposedly ordered the correct repair parts. Two came in, one never did. Turns out, the manufacturer (Daewoo) no longer makes the part. But Sears never contacted anyone, just kept them waiting. My daughter-in-law and I have spent countless hours on the phone with Sears--tried all numbers available--different answer each person you talk to, and no one ever gets back to us. One person in Parts said if i could find the part myself, buy it and sears would install it free. I found the part myself at a parts vendor but didn't want to order if that would not fix the problem. Had a new Sears repair appt. yesterday and the technician said that part they've been waiting for for over 7 months won't fix it anyway, it will need at least $620 in parts and labor to get it working and even then, he couldn't guarantee that would fix the problem That expense would be in addition to the ~$700 we've already spent on repairs. Just this week it has now stopped making ice. They have been without a dependable refrigerator for 10 months now!
Desired outcome: Replace the refrigerator with one made in the US.
Kenmore
-
Kenmore french door bottom freezer
After six moths ice machine stopped working. Called kenmore I bought at Sears. They sent repair services. Service said need to order parts will call when parts arrive to schedule installation. Six weeks pass and no call then received a call at 8 am telling me I have a delivery in 20 min. Rush home from work to a new fridge. Great right? So same model fridge 7 moths later same problem. Call Sears many many times over last 4 months ths, speaking to multiple agents all assuring me problem ie service will be performed. Nothing. Now freezer stopped working and there telling me it's out of warranty. The replacement fridge has been in my house for 8 months. Please help
Desired outcome: Repair product or replace with alternative model
Kenmore
-
French Door fridge
My daughter bought a fridge from our local Sears home town. The first fridge the ice maker did not work. So they replaced the whole fridge. The second one which is only 1 1/2 years old is not cooling. Someone from Sears came out and told them it would cost $800.00 to fix. Then charged $300.00 for the service. Apparently they have received a lemon of a fridge. No one will stand behind this product and help in anyway. Spending another $1500.00 in less then 2 years is absolutely ridiculous and no one in this time of year can afford this.
model [protected]
serial ke19600760493

I would think with it only being 1 1/2 years old you would either replace part for free or replace fridge

Joelena vanhulst
111 chrysler lane
walterboro sc 29488
[protected] [protected]@yahoo.com

My daughter name is Elise Banks 104 Dahlia street Walterboro sc 29488
[protected] [protected]@yahoo.com
I would appreciate someone contacting either one with a resolution before I take further action.
Kenmore
-
Refrigerator / freezer model 795.71063.010
Hello!

I have a Kenmore Elite with the freezer on the bottom and an ice maker in the left refrigerator door for outside access.

From day one, the ice maker has mostly not worked. I had it replaced recently to see if that would help, but it worked for 36 hours and the stopped making ice thereafter.

I've read numerous complaints about this problem in this particular fridge, and I think it's probably a design flaw with this model. The ice maker cannot make ice in the upper fridge door effectively.

Kenmore should provide a new fridge/freezer or at least give us a deep discount on a new one. We love our ice.

Thank you for your time!
Desired outcome: Discount on a new one from any store we like. Sears has closed in our town of Cedar Rapids so that's not an option any more.
Kenmore
-
Kenmore refrigerator model [protected]
The back of my refrigerator is has rust behind the back panel. The water hose to the ice maker has a sheet of ice build up on the outside. I had to turn the ice maker off due to water dripping into the basement due to the freezing on the water hoses the water dispenser no longer works. I would not have noticed the rust if it was not for reaching behind for something that had fallen and fortunately I was in the basement the moment the water was coming through the floor boards in the basement ceiling, lucky for me that part of the basement is unfinished .
The sears home warranty that I have had for many years will not honor it for repair or replacement due to rust. Contacted Kenmore directly when attempting to transfer me they disconnected the call and did not call me back even though I gave them my contact number .
Desired outcome: Repair or replacement
Kenmore
-
Kenmore 600 series
PLEASE REMOVE THESE MACHINES FROM STORES!

This 600 series is the worst Kenmore I have ever had! Washing cycle wash the clothes without water, water comes in and is immediately throw out. It doesn't matter what cycle or combination I use, clothes always comes out like no water was used, soap still visible on the clothes and super wrinkled!

The top load washer locks the cover, so we cannot even see whats going on, but hearing we understand the problem easily: The water doesn't stay on the machine, whatever water comes in, it just goes out - its like leaving a faucet open for no reason.
Desired outcome: Money back
This review was chosen algorithmically as the most valued customer feedback.
After cycles finished the softener compartment fills with water. No room for softener for new load.
Read full review of Kenmore
Kenmore
-
Kenmore Elite Oasis HT washing machine.
My Kenmore Elite washing machine is 10 years old that I can't use because of the rust! Unbelievable! Have not gotten any help from Kenmore or the store that sold it to me Sears in Wilmington Delaware. Pretty much saying it's my fault that the rust is appearing around the rim. Nice way to treat a loyal customer of 30 years. There should be a recall because of the thousands of complaints about this issue. Hopefully someday I will see a resolution to this problem. MODEL # 110.[protected] SERIAL NUMBER CY4970545
Desired outcome: To do the right thing and replace the top panel
We are here to help
16 years' experience in successful complaint resolution
Each complaint is handled individually by highly qualified experts
Honest and unbiased reviews
Last but not least, all our services are absolutely free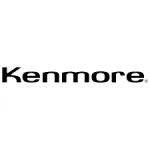 Kenmore contacts