IMVU
-
Unfair banning
Hey, I spent over 100 dollars maxed on my account (@yofavvirus3) and the very least you can do is either give my account which might I say was hacked and their is no evidence that I spammed it I was just on the account collecting spins daily there's no way someone could have possibly logged in which you promised security in your terms of service. So please take that into consideration and possibly refund me or allow me to have my account once again @yofavvirus3

Have a very nice day.
Desired outcome: I would like a release on my account so i can enjoy the game once again.
This review was chosen algorithmically as the most valued customer feedback.
So i've been dealing with imvu staff for a while now via help tickets about my chatrooms being in featured rooms and then other things such as my products i've created on their website through their classic client. Well when it came to my rooms i've been trying to get on featured room list they have they keep automatically denying my rooms from being put on...
Read full review of IMVU
IMVU
-
Legacy Vip
IMVU got rid of LEGACY VIP and refuses to let the ones who have it change their info or card they pay with unless they "buy" something well let me tell you that that doesnt work either they take your vip away from you and FORCE you to get a more expensive less rooms less everything PLAN rediculous and not worth the changes alot of people will leave imvu and go to second life... which i dont prefer but i dont appreciate being played for my money... this needs to be fixed LEGACY VIP was the ONLY good deal ... JS. VERY dissapointed and have let my friends and family know just how imvu does their loyal customers now... that and continuing to allow bullying and basically are bullying us to change our ways of paying for our vip... rediculous...
Desired outcome: LEGACY VIP needs to come back... this is rediculous ... i wont be the only complaint im sure....ive been on imvu since 2014.... its disheartening and painful to be treated this way
This review was chosen algorithmically as the most valued customer feedback.
I've been an imvu player for 3yrs and my account is very expensive due to spending alot my money on credit and also I was vip and ap, then on february my account just got banned and other account too the ground said on email was I am attempting of selling credit i'm asking where is the proof that I sell credit and other account that got banned due to...
Read full review of IMVU
IMVU
-
Imvu Name Being Taken And Stolen From Me After 6years/Called Imvu About The Issue Was Disrespected and racial discriminated against
Time:5:30pm Date:4/19/22 I called today around that time was concerned about a name change talked to a staff member they wasn't able to help me they put me on another call with a supervisor by the name "Jerome" I told him my situation and what was going on he insisted that I was wrong even with me telling and showing proof once again that it's a "O"in my name and not a "0" he kept trying to force me to think my avi name had a "0" in it when i had the account for years i know what i put my avatar name as its the exact same name as my 2018 account but spelled backwards so why or how can i forget my first avi name from 2016?if everything is completely the same just spelled backwards Like cmon he was very unprofessional, very rude,bias against me and blurted out something to me that was very racist and harsh he told me out his mouth "PEOPLE LIKE ME DONT DESERVE HELP"i asked him what do he mean by that? He continued to be disrespectful and unprofessional i then asked him can he provide his name because i felt like I was bring racial decriminated against he refused to give me his name 3 times once i told him he is now being recorded can he repeat what he said to me he refused and even denied he ever was being racist i then asked him can he please provide his name to me he realized he was on a 3 way call and being recorded that's when he gave me his name "Supervisor Jerome" and then started acting professional and talking to me like a human with a heart.I asked to speak to a different supervisor because i no longer felt comfortable talking with him another one was appointed on the phone.Me The New supervisor and another imvu user told him our serious complaint he said the phone call will be looked into and we asked is there a way where we will know our report was taken seriously he said no it's no way we can ever findout so basically what I got from that is,I can be disrespected by a staff member,called racial slurs,refused help any given time even after being a loyal customer for 6years straight,just have to deal with it?,that it's no way shape or form making the customer happy,or confirming the situation was looked into or handled that is so mind blowing seriously dude.Now that same guy can oneday be racist to another loyal imvu user,like this issue is being brushed under the rug because he is a supervisor.imvu clearly is not trying to help me im seriously getting so sick and tired of this app I been on imvu going on 6years and it's back to back I spend my real life money on this game give back and everything you never help us at all! First you guys take my 4 year account away from me and disabled it even when I showed proof what I was permanently disabled for wasn't a ap product! I even sent in proof! Of every outfit I had on in the photo u guys still claimed it was ap and I was breaking the terms! 2016-2020 So I make another account I owned that account was a name I've made yall ppl retired my account without even sending me a email about it? Now u saying it's impossible to get a name I made back? When you clearly see the account was intentionally made to prevent me from ever gettin the name I made complaints and put in tickets in the past about me having stalkers and people that constantly harrass me,rl pictures have been posted of me,my rl number and family members have been posted also,all these accounts is on my block list but all they have to do is make a new account to harrass me some more you guys don't track ip address you guys don't link accounts this will seriously prevent alot of stalking and harassing again this is seriously bull it's back to back you guys find new ways to take our money but when we honestly need real help it's no way in hell you guys ever try to help us vip use to be 75$ for a year 25$ for 3 months now we is actually spending and paying more money this year then we ever had to in the past for vip! We is paying for host badges and other things some users don't even use or need! This is starting to feel like it's nothing but a big money grab and a Scam it's sickening and heartbreaking from 2016-2022 imvu still havent improved in helping they customers only thing I see is yall improving in new ways to grab more money from us then take our accounts away just to tell us to start over and spend more money again? This is seriously ridiculous I don't know how much more neglect and hardship I can adore from this company it's literally draining seriously nobody ever trys to honestly help you or honestly care about the imvu user situation going to endup being a lawsuit that is very unprofessional to retire my account that I spent money on it for years to not get a email about it and then let some obessed stalker steal my name? I lost so so friends on that account and so much money just down the drain Seriously what is going on with this company? Do u see this as fair? Are u people humans? Sorry for the long dialog I'm just so frustrated with this company and how they treat us,like we is nothing after all the money we pour out into them.
Desired outcome: I would love for my issues to be resolved with the supervisor Jerome also with my name being given to a person that's been harassing me please I need some serious help.
This review was chosen algorithmically as the most valued customer feedback.
Greetings I feel like matters related to individual communication techniques that have turned out unfavourable on significant occasions for myself as well as everyone else who can relate to this in one way or another should kindly be addressed. I've been on IMVU for over four years and summing up to a considerable percentage of that period of time has been...
Read full review of IMVU
IMVU
-
the free vip credits
i heard about the free 1000 vip credits vip imvu users have and i subscribe to the gold tier.. its the 1st of april now and although they sent me a message on my inbox saying about my monthly 1000 credits, i have not received it yet

i have been waiting for a long time now and they have not sent it to me (although they sent the message). its currently 3:18 pm and i have not yet received it
Desired outcome: i would like to get my vip 1000 monthly credits back.. thank you
This review was chosen algorithmically as the most valued customer feedback.
my imvu account got disabled on 5th march 2022 at 10.42pm eastern standard time. they said that the age on my account wasnt correct. and they told me in the first letter my account was disabled imvu said i had notified them that it was a fake age. i after creating a new account so i could reply to them told them it wasnt me. when they replied they changed...
Read full review of IMVU
IMVU
-
Account wrongly and unfairly disabled
On the 26th February 2022, imvu banned my account of 10 years, with the username beanie, recently changed from Jooniez, claiming that I had misrepresented my age. They claimed to have evidence (which they refused to show me) of me saying that I was a minor, despite my account saying that I am 25. I am not a minor, I am 25. I have never claimed to be a minor in any way, and am willing to provide evidence of my real age (which I have already tried to do), but they are completely dismissing me. I've spent hundreds of pounds, if not more, on that account and have been a loyal and active user for just over 10 years. They aren't taking the issue seriously, considering the amount of money that has been discarded based on the incorrect assumption that one of their community guidelines has been broken.
Desired outcome: Full access back to my account
IMVU
-
Unfair bans
So I just got permanently banned today after playing for six years and spending over $100 on this game for using trademark logos when IMvU catalog is FULL of trademarked items and I'm sure none of those people have the rights to the items. I wasn't given any notice to remove my items or change them before they banned my account and this is unacceptable.
Desired outcome: Get my account unbanned
IMVU
-
My account was banned for something I didn't do, and your Customer Service is refusing to offer any details or help!
My account was banned for "unauthorized client use" after I'd logged into my official IMVU client after not getting on in 2 years. I am on the official IMVU client. I did nothing to break TOS.

I contacted customer care, nobody will tell me anything. They say they're "not allowed to" when I'm literally in the dark.

My IMVU Client is official v 535.0 from 2018. I hadn't updated it because I was getting online with a friend, and I have poor internet so it would've taken several minutes that I didn't want to wait.

TOS states that I hold the authority of whether or not IMVU updates my client. TOS does not state that I am subject to a being banned for not updating their official client.

I want my account back. I've given your company hundreds of dollars.

This is NOT how a company should treat a long-term, high-paying customer.
Desired outcome: TO BE UNBANNED!!!!!
IMVU
-
Everything they refuse to fix things that dont work
Ok so imvu has been making these "changes for the better" however things have stopped working and the refuse to credit people for the things that have not worked properly for months. Music never works, they want more and more money for the same things they offer but "improve" upon and there is none done. Please do not waste your money on this site.
Desired outcome: give me my credits back for the 25 pages of music I cannot use.
IMVU
-
Banned my Account unfairly
i received an email saying i was banned 2 weeks for making a product that wasn't allowed, the got another saying that i was permanently banned. i was banned because i let my friends do my purchases on my account because i dont own a credit card and i dont work so i payed them with my cash savings. i had this account 7 years. i was unaware that letting someone do this is a violation but what am i supposed to do if i cant purchase. Their site does not allow phone purchases in my area. so they took 7 years worth of money.
Desired outcome: to have my account recovered.
This review was chosen algorithmically as the most valued customer feedback.
I've been a IMVU member for a year now, role playing getting my coins, the usual and I wanted to sell my credits, I only had $150k so I posted on my page (friends only) weeks ago. I stepped away from my laptop to find out I've been permanently banned just for selling my own credits I worked hard for. It's just funny how jealous these illiterate b*tches can...
Read full review of IMVU
This review was chosen algorithmically as the most valued customer feedback.
Are the photos I posted from your imvu application? If so, why disable my acc?Hello djpato, Thank you for reaching to us about your concern. I'm Angel, and I hope I can explain the situation to you better. We detected a login on your account using a fraudulently obtained version of our chat software. While we understand you may be disappointed, we've...
Read full review of IMVU
IMVU
-
my acc git banned
my account got banned 2 years ago for underage which i am not underage and they closed the case please help me i did nothing wrong at all i followed the rules and everything, my username is @jerome665 please help me it will be much appreciated, have a great day to whomever is reading this and i hope you get back to me on my email [email protected]
Desired outcome: to unban my acc
This review was chosen algorithmically as the most valued customer feedback.
I have created an IMVU account and allow a previous friend to use the account. We had a falling out therefore I had request for the account to be returned. I contacted IMVU several times but because the person was of the same culture background IMVU refuse to investigate the complaint. The AP purchase is under my name for the account and the account wa...
Read full review of IMVU
IMVU
-
Staff
Imvu staff are really rude and unproffesional. I had to file a case as my account had been put on hold. They have asked for the same information more times than I can remember. I HAVE HAD TO REPEAT MYSELF. I already gave a full detail report and all information required! Its just getting f*ing annoying now. IMVU needs a complaint line and review check! If I could I would give a rating of 0 stars, just because the staff makes my experience feel awful. I dont believe IMVUs quote of "We are here to give you the best experience".
Desired outcome: I just want them to resolve my case and take into consideration of approaching cases a lot more better.
IMVU
-
Online threats and disrespectful and bullying
I'm no longer an imvu user, this app is full of bullying, child pornography and harassment. I was hacked, my life was threatened, someone even traced my IP address just to try and find my location. This game shouldn't be mobile. To many underage children on the app. Also imvu allows people to post real life pictures. Which some are nudes. Get out..
Desired outcome: Disabled account
This review was chosen algorithmically as the most valued customer feedback.
I had a grandfathered account on imvu since 2011, and was hacked in 2015. I tried multiple times to get the account back, only to receive rude customer support and a flat out refusal to help even though I had evidence and screenshots to prove I owned the account. I have multiple accounts and ones been deactivated before so I know they could've given it...
Read full review of IMVU
We are here to help
16 years' experience in successful complaint resolution
Each complaint is handled individually by highly qualified experts
Honest and unbiased reviews
Last but not least, all our services are absolutely free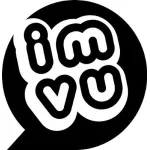 IMVU contacts