TaskRabbit Customer Care Service

TaskRabbit, Inc.

425 Second Street, 5th Floor
San Francisco
California
United States - 94107

Customer Support Phone Numbers
TaskRabbit Complaints & Reviews
I am one who completes the tasks and gets the money for my job. I have nothing against the employer. She as nice to me and has nothing to do with my issue. I must say that the employers pay right after they post the tasks. So mine was charged as well. My problem is that I haven't received...
I hired Mihai a London (UK) based tasker to come put up a curtain pole on August 12 at 8 am . He showed up on time and did the task. Within less than 24 hours the pole became crooked and started to fall out off the wall. I contacted him directly - he had given me his private number for...
TaskRabbit has a very poor service and they are not to be trusted! They stole my money and there is no way to reach them because they don't reply. I lost my job and was searching some alternative ways of income and that's how I found TaskRabbit. I paid for the registration and got noting in...
Nov 2016: While some rabbits did OK jobs, I had several rabbits who arrived late to tasks which they signed up for and caused extreme inconveniences. Another rabbit was worse - basically leaves a task open for weeks and months and did not even respond to emails or inquiries until I...
I needed some help but had no idea who to ask for help. All of my friends were busy and did not have time. I went online and found TaskRabbit website, and the whole thing seemed like a great deal. I made an account there and applied to find a "tasker". One day later someone finally...
I found ad about the job through the company www.taskrabbit.com. I contacted them and made this job, but these scammers still haven't paid me. They provided some fake info that the payment was sent and would get it within couple of days. No money from them as well as the communication stopped...
I hired the company www.taskrabbit.com for the house cleaning. I was really shocked that these guys promised to come to my place on Monday from 1 p.m to 4p.m, but these jerks never showed up. I tried to call them, but the phone was already switched off. It was real waste of money and time...
I went to the website www.taskrabbit.com and hired one guy for the job. They promised good services and fast work, but everything was blah-blah. No one arrived, no services provided and the rep after that started to ignore me. I was really disappointed and wanted to get money from them...
The website www.taskrabbit.com is total fake and scam. Don't post anything here, because you won't receive anything useful in any way. I posted a task here and hoped to get some offers, but in reality no one contacted me and the moderators charged my account for several...
Recently Discussed Complaints
Consumer Tips & Tricks
Worst rating
Subjects of Wide Speculation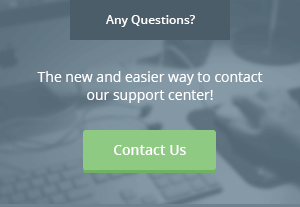 Latest News & Stories
Stay Away
Latest Questions
Latest Groups
Today's Mess-Up Photo