Humana
-
coverage & customer service
I have 2 complaints. The first one being that after calling Humana to get assigned a primary care doctor I then immediately called that doctors office and got an appointment for 30 days out. After going to my appointment on March 10th and being told to see a cardio specialist right away, I then receive a letter from Human the next day saying the primary doctor is no longer in my network and I had been assigned a new one that is 42 miles from my house!
Second complaint is that it is the following business day and I am trying to reach Humana but their website is down and I have been on hold for 47 minutes with no answer.
Humana
-
poor customer service
The Humana health care corporation offers very poor customer service, They keep you on hold over and over. Sometimes as long as 30 to 45 minutes at a time. I signed up for a medigap insurance plan through them and was repeatedly given incorrect information and misled as to what they covered. They are way over priced for the poor service they offer. If you are looking for health coverage Humana is the last company I would choose after the nightmare of dealing with them.
I agree. Humana is the worst provider I ever dealt with. My experience with them proved they have no idea what they are doing when it comes to running their company and what is worse is that the only thing Humana cares about is money. I wouldn't recommend Humana to anyone. They have always had a bad reputation and the only thing that keeps them in business is through their propoganda advertising campaign which is another reason they are as high priced as they are.
This review was chosen algorithmically as the most valued customer feedback.
I am a retired federal employee with federal health insurance. My fed health plan, like most, has a minor dental coverage. I bought regular dental insurance with humana federal advantage dental VAN6 thru the federal health open enrollment . Humana will not pay my common cleaning and cracked filling charges because my fed benifit plan pays $24.00 for these...
Read full review
The complaint has been investigated and resolved to the customer's satisfaction.
Humana
-
lost invoices and prescriptions inturned over to appeals department since 1/2014
I bought some oxygen equipment I found out it was out of network it cost me $3, 300 to but them I am on disability so that is a lot if money to come up with Humana will not reimburse me also now they are saying they don, t have authorization to rent me machines now they had already rented my machines but when I bought the other machines they discontinued renting if I don, t get reimbursed I cannot pay the credit cards and might lose my machines please help me
Resolved
The complaint has been investigated and resolved to the customer's satisfaction.
Humana
-
charging me and no provider in my area
They sold me dental insurance, charged my credit card, only to find out that they offer no providers in my area. The closest one was 75 miles away for a dentist that they would cover. When you go to their website, they list tons of random dentists all over Fort Wayne, IN and the surrounding area. Then, they try to tell you that the $35.00 application fee was non-refundable. When you try to call to cancel and get your money back, they refuse to give you a cancellation number. You are put on "eternal" hold on the telephone, nobody responds back to emails, and it is just hours and hours of endless frustration. DO NOT EVER TRUST THIS COMPANY, IT IS FRAUDUALNT WHAT THEY DID TO ME.
The complaint has been investigated and resolved to the customer's satisfaction.
Humana
-
poor service, poor coverage
I have had a lot of different health and dental plans over the years due to frequent relocation, but I have never, ever seen such a lack of professionalism, poor service, incompetence on the phone, tardiness, and outright lying to the customer and the dentist on the phone as in the case of Humana Dental PPO. I have been waiting for cost predetermination for a dental procedure for more than 6 months now. According to my dentist's office, predetermination usually takes about a month with other insurance companies. Humana Dental takes 60 days and then, on the top of that, does not meet its own deadlines. 60 days became more than 6 months and still nothing. How difficult is it to determine a cost of procedure? The worst part is that they keep saying to me and the dentist's office on the phone that they have not received all necessary information for predetermination. The dentist's office gave them all necessary information from the beginning and now keeps resubmitting it; I gave Humana Dental the information on the phone a couple of times. In private, the dental offices disclose that that's what Humana Dental does - delaying the paperwork to get more monthly payments from the subscriber (or customer) before denying their claims.
Resolved
The complaint has been investigated and resolved to the customer's satisfaction.
The complaint has been investigated and resolved to the customer's satisfaction.
Humana
-
false advertising
Humana promotional materials fail to fully disclosed what they mean by "in-network". They lead you to believe it is any specialist doctor that has a contract with Humana to accept the Humana Gold Plus (HMOPOS) plan. This is NOT true. My primary care physician (PCP) is a member of the Dupage Medical Group (DMG). A 300 doctor plus group with all kinds of specialists. They will not refer you to other specialists outside their (DMG) group, even those they are listed in the Humana Provider Directory. I carefully checked that both my Primary doctor and my eye surgeon were in the Provider Directory prior to signing up with Humana Gold Plus (HMOPOS). If I had known about this bait and switch I would have never signed up with them.
Medicare regulates everything about Medicare Advantage plans. They need take action against Humana. All those currently enrolled in Humana Gold Plus should be allowed to switch out immediately.
Resolved
The complaint has been investigated and resolved to the customer's satisfaction.
The complaint has been investigated and resolved to the customer's satisfaction.
Humana
-
correct humana id card
Today I made my 6th request for the correct ID card from Humana. For 2013 I declined their Vision Coverage and it has shown up on every card that I have been sent. Tried many times on the phone and online to get this resolved, but still they have the incorrect ID Card online for me - it still has Vision on it. What do you have to do to get someone at their customer service to get it right! Insurance is great, but the CUSTOMER SERVICE IS TERRIBLE. They never have the same info on the phone as theydo online, since we are in the electronic age you would expect accurate info at both sources! Just wonder what my file looks and where it is?
Resolved
The complaint has been investigated and resolved to the customer's satisfaction.
Humana
-
withdrawal of funds not authorized
On February 12, 2013 I contacted Humana One in regard to pricing on a Medicare Supplement policy for myself. I repeatedly told the agent that I was not financially ready to commit to a policy that day but was "shopping". The agent gave me three different priced plans and after discussing them thoroughly I told him I was interested in Plan N. He continued to take information for the application process, but informed me that the policy would have to go through the "underwriting department" before approval and that any premium deduction would not occur until March 1st IF I was approved. The next day the underwriting department called me. The agent I spoke with was "Penny" and after a series of questions she informed me that I was "DENIED" based on the fact that I took the medication "Simvastatin:. I thanked her for her time and hung up. Today, February 19, 2013, Humana deducted $97.43 from my checking account for a policy premium that I was denied. I immediately called both the underwriter and Customer Care only to be told that I would have to wait 4 weeks for my refund and that they could not put the money back in my account. The kicker is that their draft caused my account to be overdrawn, but my bank honored it and charged me a $30 courtesy pay fee. I have emailed them with no response. I don't feel I should have to wait 4 weeks for a refund and I also think I should be reimbursed for the $30 courtesy pay fee that was incurred by a draft that was not authorized.
Humana
-
unable to get signed up for 3 weeks
They are the worst I have ever had to deal with. I just joined this year, 2013. They would not let me get things set up until Jan 1st. They said Humana would not give them access to my files until then. On Jan 1st I was on hold until my cell phone went dead. On Jan 2dn I had a fresh charge and was put on hold until it went dead again, 3 and 1/2 hours later. Thursday I used a land line and was disconnected every time I was put on hold. Friday I was on hold again. I watched a movie and was still on hold. I had things to do so I left the phone off the hook and left. when I returned 7 and a 1/2 hours I was still on hold. I finally got threw on Saturday the 6th. I gave all my info including my DR and meds with phone numbers and everything else he asked for. I was told I could get a tracking number on the 9th. I called on the 9th and was told they had no prescriptions on file for me so nothing had been ordered. I had my doctor fax them everything they asked for exactly the way they said they wanted it. I waited a week and called for a tracking number. I was told the same as last time nothing on file and nothing ordered. I finally wound up on a conference call with the RX and my doctors office. I listened in while they got everything straighten out. I was told due to all the failures on their part she would get it filled and shipped immediately. I called for a tracking number and found my order in process for 3 days. on the 4 day it said it was shipped. The 4 day is Saturday, UPS does not pickup on weekends. The following Monday is a holiday so my order will not go out until Jan 22. I will have been without my blood pressure meds for a month if they do get here in the 7 to 10 days they say they will. I do have the option of paying for meds at a pharmacy, with my disability income I have nothing left to pay for meds so that is not an option in my case.

I am filing this complaint on every site I can find, I hope you do the same. These people have a contract with us and are not living up to what we were promised.

The following link will take you to a google search that will revel Humana Right source RX customer satisfaction ratings. If I had not experienced how dis organized and in efficient they are I would find most of these complaints hard to believe.About half way down the first page I see someone has filed a complaint with the Attorney Generals office.

http://www.google.com/#hl=en&sugexp=les%3B&gs_rn=1&gs_ri=hp&gs_mss=complaints%20against%20rig&cp=34&gs_id=3q&xhr=t&q=complaints+against+right+source+rx&es_nrs=true&pf=p&tbo=d&sclient=psyab&oq=complaints+against+right+source+rx&gs_l=&pbx=1&bav=on.2, or.r_gc.r_pw.r_qf.&bvm=bv.41248874, d.cGE&fp=c4a6a840dc754efa&biw=852&bih=455
The complaint has been investigated and resolved to the customer's satisfaction.
This review was chosen algorithmically as the most valued customer feedback.
Social Security made a mistake, they put me on Medicaid, after 10 years I finally got the correct medication to which I had no side affects. after trying many medications, found my genetics limited me. I suffered a stroke or two being a guinea pig. now I have not only intense pain as a result of free silicone injected in 1970 which migtated who knows where...
Read full review
The complaint has been investigated and resolved to the customer's satisfaction.
Humana
-
horrible
My wife had an accident 14 months ago where she broke off her good teeth from her gum studs from a serious fall. She suffered in excruciating pain for many months while we submitted numerous appeals because Humana said "dental" was not covered (all initial appeals are ruled upon by Humana paid people). Humana continuously blocked us from receiving medical attention on every point!

Finally we got to the Federal Court of Appeals. The judge ruled fully and completely in our favor, stating that if an accident caused the damage to her teeth it cannot be considered routine dental, and also that we had an Advantage Plan (Humana Gold) with expanded coverage. The judge proceeded to outline to Humana why they never should have denied us medical coverage in the first place!

Our doctor said humana always refuses coverage in an array of medical claims routinely in an effort to not pay out money for necessary medical claims. My doctor said after some people filed appeals and got turned down they gave up before making it to the Federal Courts, which he said eliminates 95% or more of the appeals! (It takes up to a year or more to make it to the Federal Courts). The Federal judge instructed Humana to pay for our medical treatment 5 months ago. So far Humana refused to arrange or pay one penny! I called the judge's clerk and asked how do I enforce the judgment? I was told they didn't know of any way to enforce said judgment! While my wife continues to suffer we will have to dig up the money to pay for a private attorney to sue in civil court!

Note: You cannot sue humana for pain and suffering, punitive damages or even attorney fees because the Government gave them immunity. So what do they have to lose by not paying?! Humana is an example of a company that will let you die for the sake of pure greed (their stocks have reached all-time highs on the NYSE)!
Resolved
The complaint has been investigated and resolved to the customer's satisfaction.
The complaint has been investigated and resolved to the customer's satisfaction.
Humana
-
how bad can it get?
New to Part # in Aug. 2011, I enrolled with Humana Prescription Drug Plan. Out of three orders during the year 2 were wrong. The last order, on Aug 8 involved two scripts. One was shipped at the wrong dose by their mail order pharmacy, Right Source, the other was name brand and not generic. So today, Nov. 3, three months later I have spent 8 hours 12 minutes on the phone with Humana and Right Source and the issue is still not resolved. Without going into details, of which I have 12 pages of notes, following is what I experienced: passing me on to other departments who could not help, on hold for unreasonable amounts of time (40 minutes -my phone has a timer), wrong info from supervisors, encumbrances on me as the patient, such as needing to make copies, get outside pharmacist's signatures, requiring these forms to be duplicated an they were sent to the wrong department, whose address was on the form, , putting holds on my orders as my complaint was in Grievance . the endless verification. To avoid verification, to say that 'nothing has changes' or I haven't moved in 20 years' would not do. Their website is inadequate so you must call. Service did step up during Enrollment period but with no results. Do stay away from Humans, they are cheap, untrained and have NO interest is supporting customers. Your health care is too important to have this company and attitude.
Resolved
The complaint has been investigated and resolved to the customer's satisfaction.
Humana
-
avoid at any cost guys
Humana insurance was told to cancel the insurance because they are not near enough for me to use, and that was done 25 days ago. yesterday the still took payment from my account as evidenced here 9/17/2012 – ach humana compbenef 77 $0.00 $0.00 ($11.14).
Humana
-
bad choice leads to no choices
Chose Humana Medicare PPO with extra premium to avoid doctor and hospital co-pays because previous provider, Optima, stopped serving my state this year. Turns out almost no one in Humana's book or on their web site as Humana providors take Humana. I called Humana and they told me to just call everyone on their list. This is dreadfull. Salesman sold me a bill of goods with Humana. Now I'm paying a premium for a PPO almost no one takes and I have no ability to choose and doctors based on my own research. Medicare won't let me change providoers for another 9 moths and I have kidney stones in both kidneys. What a mistake. Choose wisely and don't believe anything without looking into what real people are experiencing with it.
Humana
-
correction of accounting errors
On 1/1/11, I subscribed to the Humana walmart Prefered Rx Plan (PDP). This plan provides for a $310.00 deducible first. My first six Rx's were purchased at Costco, a preferred retail pharmacy. The total cost was $97.12 which was applied toward the $310.00 deductible. the 7th and 8th Rx's were also ordered from Costco but only one Rx was purchased on May 23, 2011. The drug/ointment Rx was not picked up Cost was about $300.00. Costco placed back on the shelf and a notice was sent to Humana to reverse that purchase. The other Rx, Spiriva, was purchased; my cost was $224.00. Thus On 5/23/2011, I met my deducible, ($224 + 97 = $318 ) the 8th Rx at Costco was $5.00. OK. Now on 7/26/2011 &27 three Rx's from their mail order pharmacy (Right Source) were shipped. The three Rx's were tier 1 or 2 with no copay, I was billed $35.85. It should be at NO COST. I began my long stream of many, many calls to correct this error. Nothing happened, On 8/4/2011 three more Rx's were ordered, Spirvia, cost to me $238.29, Paroxetine HCL, at $47.22 and levothyroxine at 0 co pay, Having met deductible back in May The Sprivia cost should have been $134.45 and the paroxetine $0.00, Thus overcharged $155.02. and having an outstanding due balance of $35.85.. Where is my check? also the reversal of the $35.85 improperly charged to me.
March 5, 2012; neither has been corrected. I estimate at least 50 + hours on the telephone with Humana supervisors, grievance people and Right source, Few ever returned calls. I never can speak to the same Customer service agent or the same location. What is wrong with your company, How many more hours will I spend at your cost to correct this problem?
Humana
-
treats seniors poorly
My mother is 76 years old, low income, has dementia and high blood pressure. I switched her from AARP to Humana Walmart Plan for her blood pressure medicine on April 1, 2011. The salesperson assured me that her blood pressure medication, Tiazac 240 miligrams, was on their list of "Formulary" drugs and all we would have to do is pick up her medication once a month at a Walmart pharmacy for a nominal fee. Being that Tiazac is an old medication I explained to the salesperson that the whole reason we were switching her is because AARP had removed the drug from their "Formulary" list and placed it on "Non-formulary" and that I've had all sorts of problems with them because of it. I also explained to him that I had a written note from my mom's physician stating that they have attempted to use generic forms of the medication for her in the past and it was unsuccessful. She can only use Tiazac. The young man gave me a fax number and asked me to fax him the note and he would put it on file so that if in the future Humana took her medication off their "Formulary" list we wouldn't have to go through the same problem again. I was relieved. It all worked great until this month, February. I went to pick up my mom's medicine and Walmart told me it would be $96.50 instead of the normal fee we had been paying of $6.50. Apparently, Humana removed my mom's medication from their "Formulary" list and placed it on the "Non-Formulary" one. I was told that in order to get her insurance to cover the medicine, regardless that her prescription from her doctor is still current, I would need to have her doctor's office fax over "prior authorization" and that the process would take 72 hours. I called her doctor's office and left a voicemail for them to do this and I also waited 72 hours. Today, I called the Walmart pharmacy to see if the matter had been straightened out and was told no. I called Humana at 9 am this morning and that's where the fun began. The representative told me she was unable to speak to me without my mom's permission. I explained to her that my mom has dementia and I'd be happy to conference her into the conversation with Humana by calling her with my 3way calling feature on my phone, however I told the representative to be prepared because my mom talks and talks about things that have nothing to do with the subject at hand and she doesn't understand things very well. The rep said ok so I conferenced my mom in on the call. After 15 minutes of my mom talking about random things (thanks dementia) she finally gave verbal permission to the Humana rep to speak with me. I asked the rep at that time if she would please note in the records that my mom had given verbal permission for them to speak with me in case I had to call them back so that we wouldn't have to go through this process again. The rep advised she was not able to do that, all she could do was send out a written form for my mom to fill out and send back and it takes a couple of weeks. Though frustrated with this information, I continued on with my reason for the call. I asked the rep what the status of the prior authorization was. She informed me that they hadn't received anything from the doctor's office. I advised her that my mother's doctor's office faxed the info the day before. The rep said that it might be in the fax cue but there's no way to tell and it will take another 72 business hours. She said that they could "expedite" it if the doctor's office would give them verbal permission. I said great, can you please conference the doctor's office in on the call so we can get this taken care of? The rep said she is not able to make conference calls and that I could feel free to hang up with her and call the doctor's office and then call Humana back. I pointed out that if I hang up with her and call back she will again need my mom's verbal permission to speak with her and that will take another 10 minutes or more of listening to my mom tell her everything under the sun. She still insisted it was the only way. Rather than hang up with her and have my mom do this all over again, I asked for a supervisor. After several minutes of the rep asking me why I wanted a supervisor she finally complied with my request and got "Denise" on the line. Denise was able to attempt to call the doctor's office but she reached the nurse's voicemail so she was unable to speak to anyone. She left a message with the doctor's office and said that if they would call her back with the prior authorization she would expedite it through and I could get my mom's medicine immediately after. I hung up and shortly after the doctor's office called me and said they had called Humana and gave the prior authorization. Great, finally after 3 hours of being on the phone I could finally get this resolved! I was so happy. I called Humana back and after 30 minutes of explaining to the rep that I needed to speak to Denise and also after conferencing my poor mother back on the phone and having her tell them random stories for 15 minutes before finally telling them they had permission to speak with me, Denise finally got on the phone. She said she received prior authorization and placed me on hold for 20 minutes while she had the "Review Board" look it over to approve it. She finally came back on the phone and said it had been denied. I asked why and she said that even though they received the prior authorization that they still cannot approve it because the doctor didn't specify that my mom can't take generics. I explained to her that they already had this info on file and for that matter so does the Walmart pharmacy we use. She said that didn't matter, they need it again. I asked her if she could conference in the doctor's office again and get what she needed from them this time. She said she couldn't do that, that my mother would have to file an appeal since it's already been denied. I explained to her that we had gotten everything that Humana was requesting and that there was no mention of this prior to them denying the prior authorization. Again, she stated she cannot do anything and it will have to be appealed and it will take 4-6 weeks. My mom has 3 blood pressure pills left. They will run out on Sunday. My only other option is to take her heating bill money and go buy her medicine at full price. The whole ordeal today took up 5 hours of constantly being on the phone. I feel that Humana placed unnecessary requests upon my elderly mother being that they already have this information on file in the first place. I also feel that even after we complied with EVERYTHING they asked us to do they still denied and came up with another unnecessary request that hadn't been mentioned before and is again, something they already have on file. I am at my wits end so I can't even imagine what this all must feel like to other Senior Citizens that have to deal with Humana.
Humana
-
misrepresented coverage
I bought dental insurance over the phone. The phone agent told me routine cleanings were covered 100%. I went for a cleaning about 5 months later and the dentist wouldn't honor that. Dentist said plan allowed for an "office visit" charge. Sure enough, it does say that, too. But it is deceptive to say something is covered 100% when to get it you have to pay for something else. I cancelled the plan. I had a hard time doing that, too. The company wouldn't let me, forcing me to stop paying to have the policy cancelled. Their grievance process is a joke. Whatever you do, don't buy dental coverage from them.
This plan was a PPO and I went to a PPO dentist. I asked very detailed questions when I signed up and was told cleanings were covered 100% at PPO dentists. Not true.
The complaint has been investigated and resolved to the customer's satisfaction.
Humana
-
prescription overcharge
Humana uses Right Source as it's prescription service. We received 2 prescriptions that were 2.5 times the cost of 3 local pharmacies. It seems to me that we should not be in a plan that we pay premium for and have to pay 2.5 times the local cost for our medicine.
Suggest: Check with your local pharmacy to determine the cost of a prescription before you turn it over to Humana mail order pharmacy. Each of these Rx were 9.99 locallly for 90 day supply. We were charged $25.73 and $19.86 by Humana-Right Source. No one there seems to have the authority to adjust this.
Resolved
The complaint has been investigated and resolved to the customer's satisfaction.
Humana
-
humana customer service
Every time I try to get something straight with Humana Customer Service, the more I find out how "stupid" and "untrained" their agents, and "supervisors" are. Is there anybody with this company that can improve the service they currently do not give their customers.
I have a wonderful agent, who sold me the policy, and she has told me to call her when ever I need anything, and don't even bother calling "Customer Service".
There has to be somebody with this company, that wants to improve its customer service dept.
We are here to help
16 years' experience in successful complaint resolution
Each complaint is handled individually by highly qualified experts
Honest and unbiased reviews
Last but not least, all our services are absolutely free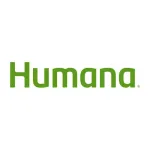 Humana contacts