Hughes Network Systems complaints
612
The complaint has been investigated and resolved to the customer's satisfaction.
Hughes Network Systems
-
horrible service, horrible company
HughesNet Satellite Internet is the worst ISP on the market. They are pure criminals and the government is allowing this to continue. I have read the comments on this website regarding HughesNet. Is this information getting passed up to the right people? Yes, I agree on filing a civil lawsuit. The service is horrible and I was lied to in the beginning. I am paying almost $100 a month and I get dial-up speeds on the regular. Since the speed varies so bad, I know it is not the equipment. The service works best between the hours of 2 AM and 6 AM. What sense does that make in a household? I am in a rural area where I have no other options for now. I only hope people get to this page before paying for this service. I just moved back to America in August and so far, I am ready to go back overseas due to all the drama I have had in my trip. This one really bites the cake because my school is online. I cannot download anything on this service and they will not tell me the cause. HughesNet is a monopoly in Leesburg, GA and someone needs to correct this matter ASAP.
Resolved
The complaint has been investigated and resolved to the customer's satisfaction.
Hughes Network Systems
-
criminals & thieves
HughesNet Internet provider are a group of thieves and criminals. They will steal from you and claim they don't, they will say you haven;t returned equipment when you have proof you have. They will even claim to credit you back for days your service is down (which is A LOT), however there too they steal right out of your pocket.

Stay away from them, it is much better to pay someone else more and have wonderful customer service, great internet service and a carefree mind knowing the company will not be stealing right out of your account.
The complaint has been investigated and resolved to the customer's satisfaction.
Hughes Network Systems
-
failure to provide service
Tired of Hughesnets Failure to provide service. Bad Service, don't care attitude. Complaints go unheard. Time to file a Lawsuit against them. That's the only thing that will get their attention. Also when they advertise faster internet Gen 4, Its False advertisement because its slower than ever! No internet would be better than this!
Resolved
The complaint has been investigated and resolved to the customer's satisfaction.
This review was chosen algorithmically as the most valued customer feedback.
We have had Internet service with HughesNet since Feb 2009. Upgraded to HughesNet Gen4 in 2013. Due to circumstances beyond our control, we needed to cancel the service but were told we could only suspend the service for 6 months and then would be able to request another suspension which would be reviewed at that time. Then our circumstances changed and I...
Read full review of Hughes Network Systems
Hughes Network Systems
-
horrible customer service / slow expensive internet
Hughes net has the worst customer service I have ever encountered. I was on the phone with them for 1 hour/15mins just trying to disconnect my service. The first reason was a communication barrier, there customer service reps are located in the Philippines and she had problems understanding me and I could not understand her or get her to understand the issue. When the tech comes out to take that enormous satellite that they put in your yard they do not take all of the equipment, just the dish. They ask you for your forwarding address so they can send you a box to mail the model and that transmitter that you have to figure out how to get off of the dish. if you do not have a forwarding address or if they do not get their equipment back they will charge you $300. on top of that they charged me a $150 earlier disconnection fee for the most expensive slowest internet service I have ever had! DO NOT EVER GET HUGHES NET!
This review was chosen algorithmically as the most valued customer feedback.
We started using Hughes net in February of 2012, because we live out in the country it was basically our only choice. Our service was slow so I called to have them check our system in August of 2013. I told the representative Isel that it was important our service was reliable and reasonably quick since my husband and I are both college students online. She...
Read full review of Hughes Network Systems
The complaint has been investigated and resolved to the customer's satisfaction.
Hughes Network Systems
-
customer service it
I am active duty army. I live on post at Fort Carson located in Colorado Springs, CO. My Internet went down around 5 pm MST. I called at 6pm MST and spoke to Ivan. We tried to get it up and working but no luck. This is the 4th time this has happened. I am currently enrolled an online university and I asked them if they can send a technician out on Saturday. He replied no. So, I asked if I can speak to a supervisor and I was on the phone speaking to Alex. I told him the same thing I told Ivan, got the same response. They both had an attitude about me wanting to have someone to come out on Saturday. They said they don't have any technicians that come out on a Saturday. They need to have more technicians to meet their customers needs.
Resolved
The complaint has been investigated and resolved to the customer's satisfaction.
The complaint has been investigated and resolved to the customer's satisfaction.
Hughes Network Systems
-
deception in advertising
I signed with Hughes Net about a year ago. The installer said I would have no problems with the service. This is not true; they limit your time on their service and last evening I was asked if I wanted to use a token.

You see, my Internet service had dropped to a dial up speed and could not even get my emails opened. Of course when this happens; you think you have serious problems with your computer and try to get it back up to snuff by changing things on it. This has happened twice in the past year and even spent over $400. to have Best Buy repair
it. There was no mention of this when I signed up and the problem was that HughesNet
Intentionally slowed my machine so I could not possible use it. This to me is a bait & switch or even worse ; a horribly deceptive practice and can be an expensive one
as I mentioned earlier. I could not reasonably recommend their services when the ugliness of their practices is soooo "wrong".
Resolved
The complaint has been investigated and resolved to the customer's satisfaction.
Hughes Network Systems
-
poor business practices
I decided to give Hughes Net a try after finally getting tired of the slow speed of my DSL line. I was really exited about the proposition of having 2 to 5 times faster internet even if it meant having to pay 3 times the cost. Once the equipment was installed, the installer began running his tests. Things weren't going well for him. The initial tests had the download speed approximately matching the DSL speed and the upload speed was 0. In my business the upload speed is key. I am constantly sending files (some rather large) to my customers. I stayed late that day and he worked until around 8:00 that evening. He asked if he could come back and finish the install and I had no problem with that. Roughly a week later I called the installer and asked if he was going to come back and finish. He apologized that he had forgotten about me and showed up a couple days later. He again worked fairly late but made little progress. The next day he showed back up with 3 other installers. All of them worked for several hours and finally we started to see some progress. However the upload and download speeds were roughly identical to DSL. The installed started tried to explain that away by stating that this was a heavy traffic time and encouraged me to just give it a try for a while and see if it improved. He also stated that I had 30 days to opt out if the system didn't meet my expectations. Knowing that I had 30 days I agreed to give it a chance. Mind you we are already 15 days into the 30, that started on the day he originally showed up to do the install. Even though we had tested everything on 3 different computers, only one of them would work shortly after he left. He couldn't have been more than 5 minutes away when I called him to let him know that only one of the computers could access the internet. He told me to look at my paperwork and contact the support group. At that point I decided that I really didn't want 15 more days of this aggravation so I contacted Hughes Net and told them I didn't want their service. They had no problem with the cancellation but they did tell me that I needed to get up on the roof and remove the equipment and send it back to them. Uh, no. At that time I was getting prepared for surgery on my knee and had absolutely no desire to climb a ladder, much less remove equipment that I had no technical knowledge of. I'm sure I could have left a finger print on some part and then they would claim I damaged it. Several phone calls and several days passed before I finally convinced them to send the technician back out here and have him remove the equipment. He showed up and removed the equipment. Problem solved, right? Oh no. A few weeks later I saw that Hughes Net had popped my bank account for $324.75. I called them and they explained that I had not returned their equipment. I explained that the technician they sent took the equipment with him. They still tried to tell me that this was my responsibility. Really? Naturally I contacted the bank and disputed the charge. A month later I get another bank charge for 90-something bucks. I called Hughes Net again and they explained that this was for my monthly service. It took several calls to finally get someone over there to understand that I do not have a contract with them nor did I receive any "service". Once again I disputed the charge with the bank but this time I cancelled the credit card Hughes Net had on file as well. A month later I get a letter from Hughes Net asking for another 90-something buck for the current months charges. Here we go again with the phone calls. Once again I finally convinced them that we do not owe them anything as we were never provided anything from them. We are now 6 months down the road from the initial install and today we received a letter from a collection agency for 90-something bucks. GEEZ, here we go again.
Hughes Network Systems
-
slow internet speed
I'm a new customer to Hughesnet. I chose them because they advertise fast internet service. For the most part, I'm satisfied with their service; however, during the hours of 6 P.M. and Midnight, their service is so slow, I can't do the things I need to do. I've spoken to customer service and was told these are peak hours of usage and the amount of customers using their service causes the system to be slow. I understand this; however, it seems to me that if they are aware of this problem, they should implement improvements to their system to handle peak hour usage. We, as customers, pay for the "fast" internet service they advertise and should not have to deal with the slowness during this time frame. I am in a year long contract with Hughesnet and it would not benefit me to change providers, otherwise, I would. I'm hoping someone who can do something about this problem at Hughesnet reads this and take action to satisfy their customers.
Hughes Network Systems
-
its a scam
I signed up for Hughes net internet service in Nov. 2013 they immediately charged my bank account $61 for the first thirty
days. The person who took my order said if I was not happy with it I could cancel within the first month. Well the first month
I called about the slow connection speeds. While the people I talked to were nice they did nothing to help. At the beginning of
the second month after they took another $61 my connection was slowed to a point where it was unusable. I immediately contacted my bank so they could not charge me again. I called Hughes net and explained the situation and said I would like to return their equipment since I would not be allowing them access to my bank account. After many calls re explaining to them I finally got
a box for returning the equipment.. On Jan. 21 2014 I sent the equipment in the prepaid box they provided. I thought the night-
mare of dealing with Hughes net was over. That was until today Jan. 30 when I received a letter from a collection agency
for $700+ dollars. I will be filing as many complaints as I can think of to try and alert people to this horrible company.
The complaint has been investigated and resolved to the customer's satisfaction.
Hughes Network Systems
-
will not downgrade service plan
Dear Hughesnet--On August 17, 2013 I set up an autopay account. During this process I downgraded my service plan from the 15GB plan to the 10GB plan with the understanding that my monthly payment would be $59.99. I received a conformation #96865.
On September 17-2013 I spoke to representative Sam Wilson and was given a case number (38094288).When representative Sam Wilson looked up my conformation number for my autopay account, she could not find any record of my conformation number. When she tried to downgrade my plan, she got an error message, but assured me that when I get my next bill, it will be fixed and my plan will be downgraded. For 5 months now, every month I have to drive 40 miles to get to a place so I will be able to receive cell phone service(I live in a remote area)and every month I have to deal with this problem! The last rep. I spoke to last month was Eric (case #39504058) He told me that he was sorry for all my problems and told me that he will not leave his job until this problem is fixed! I thanked him for finally fixing my problem. Today, once again, I got my monthly message telling me that my bill has not been paid. I would love to pay this bill if the amount is correct. Still, I am expected to pay $103.00 for the 15GB plan when for 5 months I have been reassured that my plan has been downgraded. What kind of business are you people running? I no longer trust your representitives that my problem will EVER BE FIXED AND DOWNGRADED. I have repeatedly been told that I am a valued customer, but I feel like I am a piece of poop in your eyes! PLEASE CHANGE MY PLAN SO I CAN PAY WHAT I OWE YOU FOR THIS MONTH ONLINE. I DO NOT WANT TO DRIVE ONCE AGAIN TO REACH CELL PHONE SERVICE TO CALL YOU TO FIX THIS.IF YOU VALUE MY BUSINESS, PLEASE FIX THIS AND COMPENSATE ME FOR ALL YOUR LIES AND BROKEN PROMISES!--- Date: January 16, 2014
SAN:DSS30432189--for service at 616 painter road Clark Fork Idaho, 83811
please note: my service started on 12/14/12 and was also promised a $99.99 rebate. When I tried to apply for my refund, your program stated there was no record for a rebate on my service date. I tried every day a week after my install date just to make sure, but with no results. Please give me the rebate of $99.99 that was promised to me!
Resolved
The complaint has been investigated and resolved to the customer's satisfaction.
The complaint has been investigated and resolved to the customer's satisfaction.
Hughes Network Systems
-
service speed
hello there.
I signed a contract with DirectTv on 09-2013 for a complete package of Cable TV and internet services. Tthey endorsed me with a third party company for internet services without previous notice. DirecTV told me that after sign in up .
That third party is Hughesnet.and is the meaning of this complaint.
I had problems since the first minute. The installation guy arrived to my house on saturday August 31, 2013 without the proper tools and parts so he left right away saying that he'll give us a call when ready to do the installation to make another appointment,
He showed up at my house on Sunday 1, 2013 at 7.30 am without previous notice.
We allowed him to do the job and when he finished I asked him to try the service but he insisted that he already tried it and we should sign up the paper work.
He tried to sold us a cheap router during this process and I refused.
I asked him him to please wait for 5 minutes so that way I could try the connection.
He agreed partially and I noticed that the speed was too slow. We told them that is not what we asked for. We asked to the sales person a service very very close to Verizon Fios, our last provider, and the seller said "this is very fast like the Fios"
For all response the technician said :" it will get faster with the daily use" said that, I asked him twice the same question. Same answer so I asked gently to leave the house right away.
I am not a rookie in regards to computer and internet systems and we all know that sentence is a lie.
They left a mess behind. I started cleaning up all that mess and arranging the wires and I noticed that the modem suddenly went off.
I checked all the connections and wires and voila the modem was broken on the back port. I tried to re arrange the power cable to avoid any move but the connector was completely lose on the back of the modem making disconnected by itself and turning off and on again and again.
I called to HughesNet, customer support, explained the problem and they want me to wait for the next technician available may be could take 48 hours, After 30 minutes over the phone asking them to contact the same technician that installed it to came back and replace it they refused. They wanted to send me a new power cord when the problem was the connector on the back of the modem. Another 30 minutes over the phone and finally they promised to send another modem.
I had to wait for many days to get the new modem and send back the old one to them, connected and installed by myself.
Now the problems starts. We noticed that the connection speed was really really slow so I called them back after a week or so.
They tried to make an upgrade on my bill to get better service but we refused,
We are not allowed to do the basic tasks due to the speed. No streaming music, no Skype which is the only one way I have to stay in touch with my family., no Netflix which I am religiously paying every single month and I am not able to use due to the connection speed.
But the most important thing, I am not able to submit my job reports on time nor the right way due to the same reason. I am in trouble with my job now. So, I am forced to go to a Starbucks every single day with my laptop to perform my job the right way.
I kept calling the customer support but they keep offering me free stuff and trying to make an upgrade on my bill.
As a consequence of my several calls I got different case numbers as follows:
39042859 10-2013
39668839 12-29-2013
39658053 12-31-2013
39757386 01-03-2014
HMJF3439HM 01-04-2014 this the technician report number/sign off
I know I'm missing some more numbers.
I asked them also to send me a technician and they want me to pay for it. Of course I refused and then they agree to send this person at no charge.
They said that will call me to make an appointment with the technician but they never called me back. So after so many days I had to call again and finally this noon a technician showed up at my house.
He connected his computer to run a speed test but in front of my eyes he connected the computer directly to the modem and not to the router. So I know that way they will get a higher value, which is not the real one. I told the technician this, and he smile at me and said: " I agree with you but is the way they asked me to do it"
Anyways, after running the test we got 4.44 MBPS. This is very bad speed connection. A second test trowed away 3.7 MBPS which is obviously worse and unacceptable
The technician submit his report thru his phone to HughesNet and he agreed.with me that values are bad. Even when they tested the speed thru the modem and not thru the router.
Just to mention Verizon Fios is running up to 20 MBPS for upload and up to 50 MBPS for download. I ran my own real tests online and the values are:
0.14 MBPS for download and 0.45 for upload. What a difference when the seller said is the same speed as Fios!
I ran HTML 5 internet speed test and bandwith test which are the most accurate online test.
For all the above explanation I asked to cancel the contract with no early termination fees but at this point they got me sick, frustrated and in trouble with my job, so I think is fair to get all my money back plus no charge for early termination fees.
Resolved
The complaint has been investigated and resolved to the customer's satisfaction.
The complaint has been investigated and resolved to the customer's satisfaction.
Hughes Network Systems
-
misrepresentation of product gen4
I signed up for service with HughesNet who represents themselves as Rural America's #1 Choice for reliable, blazing fast internet connections. At the time of signup, I had XFinity with Comcast whose service was good and reliable, but they kept increasing their prices. I was assured that this was better than Comcast. For the first month, the service was pretty good. In fact, it was just good enough to get me past my 30 trial period and lock me into a contract for 2 years. Approximately two days after the 30 days, my internet connection got extremely slow. It would take anywhere from 8 to 15 minutes for a web page to load. I called to complain. I was told I was not able to cancel service. I had been forced to purchase the satellite equipment ($349) to use the service. So, I could cancel, but I would not be refunded my money for the equipment and charged a fee for breaking the contract.
Now, I'm dealing with a service that is slower than old fashioned dial up. The company upgraded my plan, but the service is worse than it was before. Sometimes, it takes about 22 minutes to load a page. I run a homebased business that requires the use of internet from 8-12 hours a day. I'm loosing customers because of this.
I requested a Call Review and was told I would receive a call back in 2-3 business days. That was over 2 weeks ago. When I call them, I get the voicemail and no one ever returns my call to resolve the situation.
This is the worst service anyone can subscribe to. I'm now paying what I was paying Comcast, but now I have no service to speak of.
Resolved
The complaint has been investigated and resolved to the customer's satisfaction.
This review was chosen algorithmically as the most valued customer feedback.
After being contacted by their local installers touting the wonderful benefits of HughesNet Gen 4, we decided to switch from our Wildblue satellite internet service to HughesNet. We were told that HughesNet would be up to 10X faster and $20 cheaper per month. Well, at least the latter is true. Initially, HughesNet was fast, nearly as fast as 4G service...
Read full review of Hughes Network Systems
The complaint has been investigated and resolved to the customer's satisfaction.
This review was chosen algorithmically as the most valued customer feedback.
I was using Hughes net one day and out of the blue all my data was gone in two weeks!!! I had 2000MB every token and I haven't been on the internet a lot in the time period and still i have a few days to go before i get a new token. I don't have money to buy another. and then today i was going to see my usage and i had a breakdown. I couldn't login because...
Read full review of Hughes Network Systems
Hughes Network Systems
-
bait and switch
This is the mail I sent to HughesNet and was called back by an individual who did not know anything and continually informed me they could not return my account back to its original status. I started sending them an Invoice once a month for 3 months. Current to date there has been no response from them which tells me I can now file the lien against them and take HughesNet property enforced by the local Sheriff. This ANYBODY can do to any major company or corporation for proof of violation which I have. Like most who have posted here I was sold one type of account and 2.5 months later it was changed without my knowledge, hence Cyber Crime, hence FBI investigation because of what they do with customers accounts without permission. I will be filing on them the end of this month.
NOTE what I am doing is PERFECTLY legal, hence your warning of what I am about to do if you do not settle with me. I would appreciate it if un-knowledged people would STOP calling me. You cannot offer me a Popsicle and then try to convince me it is a steak dinner. If you cannot have a person call me who can speak fluent ENGLISH and be knowledgeable of your business and US Law concerning the call is wasted and I will terminate contact ! ! ! http://yourbusiness.azcentral.com/place-lien-against-company-2682.html http://www.digtriad.com/news/article/178031/176/Bank-of-America-Gets-Pad-Locked-After-Homeowner-Forecloses-On-It Imagine this information being made public to the proposed 19 million customers you have all across the United States. You have but one more opportunity to settle with me and this is the first information I will make public.
The complaint has been investigated and resolved to the customer's satisfaction.
Hughes Network Systems
-
bait and sell
On 13 March 2013 I finally was able to speak to an individual in the US who was able to understand the English language relating to setting up a new account with HughesNet. I was originally told they would NOT do business with me because I refused to give them my banking information. This in all accounts is against Federal, and PUC Law, they are not allowed to even speak the words. The next thing they attempted to do was charge $5 to send me an invoice for their service they make available on-line. Needless to say after a few quotes of Law to them they backed off from the $5 a month they seemed more than determined to charge me.

On 12 June 2013 I noted the attributes of my account had changed from the original settings agreed to at the time of enrollment. I had agreed to 10gig of access time during the day and UNLIMITED access between the hours of 1am and 9am. The account was changed to 10gig during the day and 10gig between the hours of 2am and 8am which you know makes this account useless for attempting to do much of anything considering nearly every ISP Provider out there has a basic cap on accounts that goes no lower then 250gig which is AT&T where the rest pretty much cap their accounts at 500gig a month. Since 12 June 2013 I have been in contact with HughesNet more times than I have digits to count on and every time I was told the original settings on my account would not be restored, basically they do not have a plan with those settings. I informed them this was not my problem and they were NOT going to make me responsible for a mistake an individual in their company made. I made clear if the position were reversed they would be more than happy to charge me what ever they could get away with having the problem turned to me.

I have had some 3 to 4 calls returned to me from individuals who I could barely understand and were NOT fluent in the English language. Above all they would never answer one question … "Are you going to restore the original settings to my account ? ?" but would always attempt to offer me some pacification to the account amounting to NOTHING acceptable always telling me there are no such setting on my account but could not answer why my account had these exact attributes for the last 2 months. I took to asking the one question as soon as I knew who I was speaking to and continued to ask the same question regardless of what was said to me. Eventually in conversation with the last two people at HughesNet I spoke with would tell me "NO" and I would terminate the call with them. Nothing more was needing to be said if they were not going to restore the original settings to my account agreed upon at the time of enrollment.

I have sent them several mails letting them know I am going to take action against them by first making public knowledge people they have done this to can file a Lien against the company by the individual simply sending them a bill for the lack of service they were and have been robbed of. You are also allowed by Law to charge the Company a reasonable Labor Rate for your time it has taken you to deal with this situation, normally around $65/hr. Note links below …..

http://www.digtriad.com/news/article/178031/176/Bank-of-America-Gets-Pad-Locked-After-Homeowner-Forecloses-On-It

http://yourbusiness.azcentral.com/place-lien-against-company-2682.html

The next thing I allowed them to know was that I had intended to establish over 3K links to this information daily which would eventually put them in the top 5 of every major search engine showing their complaint status first and their business attributes second. Notably they seemed to be concerned at this prospect but not enough to restore the attributes of my account. I made clear to them in mail they could not offer me a Popsicle and attempt to make me think it was a Steak Dinner, just not going to work with me. I also allowed then to know any negative action on my account would be an admission of further guilt on their part for what has taken place on my account. They to this day have not tampered with my account but have not corrected it either. It is now 01 July 2013 and nothing has been done to correct the attributes of my account to what was agreed to at the point of enrollment 13 March 2013.

I can only hope as many people as possible get their hands on this information and not only use it against HughNet but any MAJOR company that has done any individual wrong costing the individual where it should have been the responsibility of the Company to make good.
Resolved
The complaint has been investigated and resolved to the customer's satisfaction.
Hughes Network Systems
-
american recovery act bait and switch
WOW! What a fiasco. After a year and a half of substandard service, service caps and slower than imaginable speeds, I called to cancel my service as per my agreement under the American Recovery Act. AFTER holding on 3 DIFFERENT 800 numbers for a total time of 2.5 hours, I finally spoke to someone. Upon informing them of my intent to cancel, I was offered a medley of things including tokens for free use, reduced this and that and apologies for the stuck in the mud nature of the service. However, things changed when I maintained my desire to cancel. I was then informed that I was a part of some "power" package that I NEVER agreed to.
I had called in upon receiving the AMA offer after moving out to the country. I had asked and was assured REPEATEDLY that I was not in a contract and would pay no cancellation fee. However, on this call, I was informed that I would owe $160 for cancellation before the expiration of this phantom two year agreement. This is absurd! They had no apologies or answers for this. They also kept towing the company line that a cancellation fee is not removable despite the fact that I was signed up for something that I did not agree with.
I am going to the mat on this one. It isn't about the $160; I could care less. It is about how rural people repeatedly get the shaft on services, treatment and blatant disregard for our rights as consumers. I am tired of various companies believing that your location determines how they can treat you without reprisal. Scorched earth on this, I promise you that. I have the ability and the desire to make sure this doesn't keep happening in my state.
The complaint has been investigated and resolved to the customer's satisfaction.
This review was chosen algorithmically as the most valued customer feedback.
I have had huges net for a while, maybe a year and a half. I didn't have too much trouble with the service itself, but they had my c. C. Number, and did a direct debit every month for my bill. This is where the trouble started!!! They will not quit billing my credit card!!! When I call them about it, first they tell me that I changed to dish, and I will...
Read full review of Hughes Network Systems
We are here to help
16 years' experience in successful complaint resolution
Each complaint is handled individually by highly qualified experts
Honest and unbiased reviews
Last but not least, all our services are absolutely free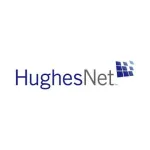 Hughes Network Systems contacts