Ooredoo
-
Too delay service
I got a problem of missing wifi username since 14/6/2022 and I informed the service center and sale person on 15/6/22. I did inform service center for 3 time but No action was taken till today ( 18//6/22).

I just started using Super net from 1/6/22 and after14 days , I got this problem of missing username.

I will thanks for your urgent help to solve the problem I am facing.

(User : Han Thi Zaw

Wifi ID : 331475

Ph : 09 799 500 551/ 553
Desired outcome: Service center and stuff should respond more quicker.
Ooredoo
-
Renewal of post paid plan without knowldge of customer
I am a subscriber of oredoo 5 Kd/- plan for last two years. the plan is going to finish august of 2022. This number rarely using and mostly i am planning to going for good end of this year. 18th of this month I just check on the oredoo App.

I am very surprised they renew its their own some stupid plans. i called the customer care , they authentically said they called me and I agreed with this plan, any way lot of arguments they just register one complaint two days before.

I am very sure nobody call me and my phone call register also confirm this.

yesterday I visited their branch personally , their advice is also wait for the customer care call.

what the solutions for this type problems

thanks and regards

Anil
Desired outcome: Please roll out my old plan up to the old plan expiry - August 2022
Ooredoo
-
Home internet installation
Signed a contract for new installation in Onan Avenues mall on 16 Apr and was informed someone would contact me within two days.

10 days later and after multiple call follow ups, still no contact or service received

Thank you for choosing Ooredoo's Super Fibre Home Internet. You'll receive a call in the next two business days to arrange an appointment to carry out the installation. Your Work Order No. is [WO0000000605569] To view a free video of the Super Fibre service installation steps, please click: http://ooredoo.om/ftthv
Desired outcome: Internet installation tomo4r92
This review was chosen algorithmically as the most valued customer feedback.
In the March-2022 bill, Ooredoo added 3.5 KD extra for the package that I never subscribed for. I received only an activation message, that photo attached. no other option to register for that service received, Ooredoo says I subscribed for the service by I-SMS, which I never received. When I got activation SMS, I immediately called customer care and they...
Read full review of Ooredoo
Ooredoo
-
New contract for mobile operating in Tunisia
Dears

I am Amr Shahien, Africa Sourcing manager in KONE,

we are contacting oredoo team in tunisia to make a corporates deal and the contact person very reluctant and always give excuses for not calling back or respond to requests

I need to escalate the matter and to get some one incharge to move things on

mail : [email protected]

BR

Amr
Ooredoo
-
Ooredoo.dz
+213551378251 is my ooredoo number. My internet has been facing frequent cut off and disconnection and poor signals since the October of 2021. I filed thousands of complaints but they never fixed any problem. They asked me for details and I always provided them with and they asked me to wait for their reply but the reply never came and now there has been a total internet cut off in Algiers since Saturday afternoon. I am going crazy on how poor employees and poor management has been running this stupid service ? Ooredoo is simply worst. Poor ij everything. You do not even deserve a one star. I am totally fed up
Desired outcome: Fix thr damn internet signals problem and fix it ASAP
Ooredoo
-
Employee behavior
Hello,

This message is being sent regarding the complaint about the employees at the Marina mall's branch.

I had a query regarding porting my number from another service provider to Ooredoo. Which I believe should be appreciated and I should have been attended well.

Firstly The employees there were not being clear with the information, and when asked again were horrible and rude with their behavior. No customer is supposed to be treated like this. And I really expect and would appreciate an action towards this incident.

Thankyou
This review was chosen algorithmically as the most valued customer feedback.
My name is Hannah Tendai My complaint is that of extra charges without anyone telling you of any upgrade and if you need assistance everyone tells you their own versions. i have been paying charges i do not understand and have been communicating on WhatsApp with the agency. I requested for 2 months for my package to be changed and was told it will be...
Read full review of Ooredoo
Ooredoo
-
extra mobile bill
hello sir
i am mohommad harun from doha qatar my complaint against extra bill.
my monthly shahiry pack-120. when they provide me this pack- i told them don't active any unknown actives offer or don't any hidden charge . but they did same issue citing 1st month bill come 135qr 2nd month bill come 222qr. 3rd month bill come 195.99qr what is this ? i requested by customer care by mobile call 4 days 4 time they are only give day i told them i need bill details but they don't give me bill details . only rounding rounding
this is not jokes . ooredoo company citing with peoples this is not fare .
i need justice
This review was chosen algorithmically as the most valued customer feedback.
My email: [email protected] Plan: Qatarna Silver to Hala Problem: Over charge before canceling the plan Number: 33691696 My sim card was hala until someone from ooredoo called me and offer shahry plan then i accepted it until i asked to upgrade the plan to silver qatarna and my plan was to use it for a month. After a month i asked and called them to...
Read full review of Ooredoo
Ooredoo
-
Nationwide Disconnection
Fuck your Lebanese services in Algiers. There has been a nationwide poor connection for the last one month and it is still not fixed. Fuck you all. Ooredoo is the Worst. 0 ratings for you. Fuck you. Mother fucking company. Algiers is facing a disconnection and you have still jot figured out the problem and the fix. 0 ratings for Ooredoo. Fuck your servers. Fuck you all
Desired outcome: Fucking Issue Fixed
Ooredoo
-
Poor Internet
You guys are definitely the worst. My Algerian wife recharges your 1500Gs internet package every month but because of your damn poor internet signals or network or God knows what is full of disconnection and problems. She is unable to use internet and today her internet ended. You guys are worst. Fix your internet signals or network or else I'll use a bigger platform to file a case against you for ripping off people of their earnings. Fix your damn internet signals or network, even free Facebook keeps disconnecting. Fix it or else I am reporting your service.
Desired outcome: Fix the damn network connection
Ooredoo
-
Internet service disconnecting
Excuse me, my algerian future wife has her 1 month internet data but since Friday evening, she is facing frequent internet disconnection. Poor soul had to ask me to file a complaint for her. Will you please look into the matter? Her internet is having disconnection. It started happening on Friday's eve and still she is struggling to stay in contact with me. Do not rip her off of her money for god's sake. Resolve her internet issue
Ooredoo
-
5G Router
Hi Sir,
Sorry to write complaint reason due to lack of cooperation from Kwt Technical team.
Made 3 complaints tht Internet data consumption more than usage of my data line 65637276 but didn't hear anything.

Didn't face this issue past 13 months but since Oct billing started Data consumption unbelievable increased more than usage.
If someone can assist to resolve will be great.
Mobile
65149838
Ooredoo
-
Regarding ANA sim offer
I tried to purchase a ANA sim card in Ooredoo app/website but in the process asking civil id card to upload, i am using valid kuwait mobile id, all the government agencies, private companies and your competitors also accepting Kuwait mobile id to get a sim card, what is your problem to accept ? Why still not update your app ? How can we get sim card without manual civil id card. This is purely discrimination on customers.
Ooredoo
-
Change Mobile plan to Hala
I Need to Change my mobile plan to Hala due to my long vacation, When I contact your customer care they asked me to pay additional QR 120 which my plan renewed couple of hours before, I have already settled my last month bill.
still They ask me to pay QR 120 which I have not use any single facility from that package, I was very disappointing this kind of activity like your Service.
In according to this kind of activity I don't recommend your service to any one.
Ooredoo
-
4g wifi home internet speed issue
4g wifi outdoor home internet was installed at my home in sohar al falaj, but the speed is very very slow.Even if signal strength is full i am not getting proper speed, also when i shift from main hall to another room i dont receive signal, for using internet in 1 room i cannot pay 26 riol monthly.Also my wife is workin from home so i need good net speed ...If this is not resolved i would cancel my oredoo home internet and cannot pay cancellation charge
Ooredoo
-
Ooredo money
I am writing ths in regards to ooredo money . Its been 26 days i m waiting for the refund of the remitance i made on 29th june . The transcation was rejected my exchange and it shows on their app that the money is refunded . Bt all they do is keep pushing me and replies that it ll be done in one or two days . I have sent them email as well but now they dont even bother to reply . And their executive doesnt know anything . They just reply that they have sent complain to the back office bt no reply .
Ooredoo
-
Home broadband installation
They booked me for installation on 22 July 9-1pm but they wasted my time for waiting and nobody came within that day. The customer service, even the supervisor could not help me and does not give any reason Why nobody came that day or if they are willing to install or not. This is supposed to be on 19 July but they kept on delaying it. Nobody from customer service can help me nor they can answer my question why they booked an appoinment but did not come on that day. Your service and communication system is poor.
Desired outcome: Send the intallation asap or otherwise cancel it and we will find another service provider.
This review was chosen algorithmically as the most valued customer feedback.
Dear Sir, I was using ooredo shamel postpaid plan for 2 years, in May I applied for cancellation and they told me marketing team will call you. On June 3rd I upgraded to 5g sim with Huawei portable Wi-Fi as marketing team called me and said they will deliver to me a 5g sim and Huawei portable Wi-Fi 8000mah device to my flat and they wrote down my flat...
Read full review of Ooredoo
We are here to help
16 years' experience in successful complaint resolution
Each complaint is handled individually by highly qualified experts
Honest and unbiased reviews
Last but not least, all our services are absolutely free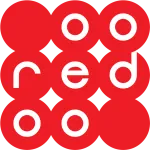 Ooredoo contacts