Internal Revenue Service [IRS] complaints
46
Internal Revenue Service [IRS]
-
Santa Barbara tax products group
My refund was supposedly deposited to my acct on March 2nd 2022. Never received it, no explanation as to what happened. While checking my documents, I don't know how my acct number was changed. My refund was sent to sbtgp.. to this day may 26th 2022...no money! Did id.me, was verified. Spoke with the irs...don't know what to do anymore. Getting. Myself sick with all the heartaches n hardships with no money to provide for family n bills...utilities disconnected!
Desired outcome: I want my money, need answers please! My family and I have suffered enough!
Internal Revenue Service [IRS]
-
I conduct settlements for a living. Your w9 and 4506t does not need that many pages!
You are killing trees! PLEASE stop with the page upon page indicator to have one signature. Provide a link. Use a QR code for your instructions instead or something but it is extremely sad how much paper and trees are being used to conduct refinance and purchase settlements with loan docs every single day in this country. YOU are a part of the problem. Please consider fixing it!
Desired outcome: Stop with the unnecessary instructions for W9 forms and 4506T docs because these are used too often. Consider a link for directions if needed. NO ONE IS READING THESE! I PROMISE!!!
This review was chosen algorithmically as the most valued customer feedback.
I have called 5-6 maybe 7 times (800-829-0922) only to wait over an hour and then get disconnected or cannot make out what the IRS representative is saying. How hard is it to make things simple? How long does one wait for money owed to me is received. No matter what you tell your operators they just say hold on and transfer you without giving you the...
Read full review of Internal Revenue Service [IRS]
Internal Revenue Service [IRS]
-
Refunds and communication
I have always filed my returns on time and withhold extra from my pension checks. In trying to check on my return I only get a note that my refund will be held up longer than usual for processing. I have no problem with the delay, but I would like to be advised to the reason. It pisses me off that as a Tax Payer that I cannot talk to a real person. I do not mind paying taxes, but I need my money or the reason I can't. I have paid my taxes for over 60 years and always withhold extra for a boost in the Spring. I will never make that mistake again. Next year I will report Apr. 15 and owe taxes.
Desired outcome: My refund
Internal Revenue Service [IRS]
-
Stimulus releasing the funds
To whom it may concern,

I have a letter that instructed me to call a specific number. The letter is from the IRS and I spoke with a representative and they stated that I was cleared by identifying myself and that the funds would be released by this point. I retrieved the letter on Dec 14, 2021. I called and it has been more than thirty days. I began to call and it has a high volume. I should have received my direct deposit by now. Below will be my contact. I would like to hear from someone to discuss and resolve the matter at hand.

Suhntain Griffin
4789786414
Ltr 4883c or it says to refer to 1485011111
Desired outcome: I would like to resolve this matter and have my refunds deposited to my account. I'm complying to make sure that it will be sooner than later.
Internal Revenue Service [IRS]
-
ID.me
I have just spent the past 1.5 hours unsuccessfully trying to pay my estimated taxes. I was unable to login and directed to set up an ID.me account. Despite my repeated attempts over the past 90 minutes, the ID.me website repeatedly failed to process my documents.

The entire ID.me process was intrusive and humiliating, and I have absolutely nothing to show for it except huge frustration. I didn't sign up for a sick psych experiment, which is what it started to feel like during the biometric scan.

There's no way that most taxpayers would be able to complete the user-UNfriendly ID.me process: I'm fairly adept technically, well educated, and had all my documents accessible. How do you expect people with fewer advantages to navigate this ridiculously burdensome process?!

I tried to complain via the Taxpayer Advocate line, but there was no suitable option in the phone tree, so I'm taking this action.
Desired outcome: Ditch ID.me because it's unusable. Go back to your old online login system and notify me that you've done so.
Internal Revenue Service [IRS]
-
Customer service representatives
I paid my balance in full 10/27/2021. On 11/2/2021 their system automatically deducted an additional $50. I called them, the first time I was told they didn't even see the $50 on their end. The second a very helpful woman told me the $50 was in a pending status but would be returned to me, no word of when. I called 12 times today, the first 11 times an automated response told me I couldn't be helped due to overwhelming call volume. I finally got through to a human the 12th time after an hour and 20 minutes, only to be told the same old nonsense and that if I am to pay off my balance in full, to do so in a timely manner so it doesn't coincide with my automatic payments. A timely manner? Paying a balance off in full BEFORE a due date isn't timely nor responsible enough apparently. She transfers me to some humdrum man who seems so lackluster you'd think I disturbed someone at a funeral. He tells me to hold for an additional 5 minutes so he can check my account. When he came back on the line he tells me I need to simply "give it more time and the payment will be returned on the 23rd." And he very quickly tells me to have a nice day and hangs up on me while I'm saying "woah, woah, woah, wait!" I feel terribly disrespected! As if it isn't bad enough that $50 was essentially stolen from me, though they won't accept that as the truth of the matter, to top it off, you're treated like you're a bother to someone when THIS IS THEIR JOB! Why do we even pay taxes? The IRS is absolutely useless and their "HELPline" provides zero help at all, IF you can even get through. Why does it take seconds for them to steal money from your account AFTER you paid off your taxes owed (not in a timely enough fashion, though) but it is going to be nearly 2 months before my money rightfully gets returned to me? Absolutely outrageous. The entire institution is disgraceful and shameful. But that's our tax dollars hard at work.
Desired outcome: I want my $50 back. And now.
Internal Revenue Service [IRS]
-
I am complaining about my Amended Tax return
I filed at the beginning of May which states they received my information on May 6th. I have called multiple times and checked the website for my refund. I keep getting told another 30 days. First it was 16 weeks which pasted in August. Next, I was told 20 weeks which past in September. Here we are in November, the end of November and I'm told once again another 30 days and maybe I'll have some type of answer.
If you owe the IRS money god forbid you're a day late and they're after you but to get what is rightfully yours from the IRS is unbelievable!
I was also today today, November 22, 2021 that when I file my next return it will be even slower because of the first tax return that hasn't been addressed yet. WHT!
Desired outcome: GIVE ME THE MONEY I AM OWED!
Internal Revenue Service [IRS]
-
Irs scam
They are unavailable at every phone number, cannot even get my transcripts, they refuse to verify my ids, idverify is a scam. I sent in correct docs even a face scan

They are just trying to deny me my recovery rebates again, after ignoring my 2019 e-filing, after accepting my return, acted like it wasn't but refuse to let me see my account, no phone available. Claim they cannot verify identity through their scammy idverify idme service so i cannot even see transcripts, they don't answer phones or probide appts.

Who can I complain to? They are doing nothing but hampering. Just blocking me, though all my ids and address are current. Its their fault. Its on purpose all of it. We need to complain and this must stop.
Desired outcome: Idme is broken, needs to be out, replaced by competent co
The complaint has been investigated and resolved to the customer's satisfaction.
Internal Revenue Service [IRS]
-
3pbmhqfqjcjk 141676664
This is the reference number to the federal trade commission and my name is John, wilburn Daniel. lll. To much retaliation on this file. 3pbmhqfqjcjk 141676664. This is technically a x file but I do have the detailed and documents that maybe needed to clear up any oversites for the deceased and myself.
Desired outcome: No more retaliation on this file and a vacation and a stiff shot of Hennessy and female conjugal visit.
Don't try to treat your self from this sickness it will only get worse victim of identity theft.
The end result. Labotimized identity theives on cyber technology
Resolved
You have to first get help diagnoseing your own problems first it may be yours or someone else's disability that's causing the problem like in my case it was dimenshia and alltimer illnesses that caused the problem that placed my family into this category and when it goes untreated by people around the patients they can get unbeknowing labotimized mentally
This review was chosen algorithmically as the most valued customer feedback.
As of September 28, 2021, I have not received my 2019 Federal tax refund, my 2020 Federal tax refund, and I have not received my past two stimulus payments. I am forced to spend my retirement money during the pandemic. Normally, I would use my federal tax refunds and stimulus to generate capital for my small businesses (plant seedlings, and creating a...
Read full review of Internal Revenue Service [IRS]
Internal Revenue Service [IRS]
-
Support line
My name is Nathaniel Landis and every time I call to get help with my IRS letter that I received I can't get through to anybody I've tried to call multiple times and it's getting ridiculous. I've tried to set up payment options multiple times I've called countless times I can't even tell you how many times I've tried to call I cannot get through to anybody. Please call me to resolve my issues at 2:10 - 322 - 5424 or at my email [email protected]
Desired outcome: To receive help
Internal Revenue Service [IRS]
-
State Return
My state tax return was taken by the IRS. The web site gives zero info about money "owed". I've called the 800 number 3 times. Been on hold a total of 6 hours before ultimately being disconnected.

I'm owed money this year. Always have my taxes done professionally, and got a return last year and the year before as well. I have no idea why they have taken $3000 from my state return, but while offering stimulus to some, they've caused me a lot of grief and time.
Desired outcome: Refund my state tax return. Send me my federal return
Internal Revenue Service [IRS]
-
Customer Service Representative GS-5
Customer Service Representative job GS-5 in Portland, Oregon; They didn't explain sentence conjugation nor syntax of the tax language in each form. Instead, they inundated their first time learners during training starting with 1040EZ culminating with more complex 1099R tax form preparation and testing within two months over multiple scenarios and multiple tax documents for preparing, but said any college bachelors degree with no previous tax preparation experience is sufficient for the scheduled job posting. Group A and Group B, the above resulted in a 50% quit their employment rating for group B during year 2016 within two months of the 15 week training session.
Desired outcome: dismal training
Internal Revenue Service [IRS]
-
Security at the Wichita Falls, Texas office
Let me start off by saying the IRS representative that helped me today was very professional and helpful. However, the man they had there for security, was extremely rude, harsh, and abrasive. At one point, he told me to put back by neck and I did. I did not know that he wanted my head all the way back and he got very rude with me and was very loud and abrasive telling me "I said put your head back". He was extremely rude. I understand he is security - but he came across as as extremely controlling. When he asked me to put my purse and binder down, he again got very loud and said PUT IT DOWN RIGHT THERE. I feel he hates his job and it is more than obvious. I feel he does not want to do his job and is not helpful. He made me very uncomfortable and made me feel stupid. I am concerned that he carries a gun and does not seem very level headed.
Desired outcome: Investigation into his behavior
Internal Revenue Service [IRS]
-
unable to recieve help
been trying to find out why my Federal Refund has not been processed. I e-filed end of January and it is now Middle of August. I either get cut off when put on hold, On hold for so long connection is dropped, or like a few minutes ago given a nasty attitude with refusal to help and hung up on. This is totally unprofessional and inexcusable. 8 months is more than enough time to process my Taxs
Desired outcome: my Refund and Information
Internal Revenue Service [IRS]
-
Form 1040-SR Lines 1 and 5a
The 1040 instructions refer to line 1 and mentions annuities. Line 5a shows "Pensions and Annuities". Is it optional on which lines annuities are entered? Some may enter the same annuities on both lines. My inclination is to list all annuities on line 5a and no annuities on line 1. Will this be correct? Closer attention needs to be made between directions in the 1040 Instructions and the directions on the respective forms.
Desired outcome: Correct directions in 1040 instructions regarding lines 1 and 5a of 1040-SR.
This review was chosen algorithmically as the most valued customer feedback.
I been waiting for my stimulus check in now still I am waiting in now it s seems like it been longer than wait time I hope it can be resolved I register online in did registration today. I explain what is happening in is there anything I can require for information on what I need too do.In fix the trouble shoot issue on regards to me not receiving my stimulus check
Read full review of Internal Revenue Service [IRS]
This review was chosen algorithmically as the most valued customer feedback.
In June of 2019, I accidentally mailed a check clearly payable to Minnesota Revenue in the amount of $2, 500, to the Internal Revenue Service (IRS). I recently received a tax bill from Minnesota showing that I had underpaid them. When I investigated, I discovered that the IRS had altered my check by stamping "United States Treasury" over Minnesota Revenue...
Read full review of Internal Revenue Service [IRS]
This review was chosen algorithmically as the most valued customer feedback.
I will attempt to keep this brief. Two months ago (approx.) I sent three FORM 3949-As and detailed information - all typed - with other documentation regarding three individuals in the Greeneville Tn area. These were Timothy A. Smith, Richard Crum and Paul Bailey. I supported numerous sections of the FORM 3949-A forms - which I mailed in an official P.O...
Read full review of Internal Revenue Service [IRS]
We are here to help
16 years' experience in successful complaint resolution
Each complaint is handled individually by highly qualified experts
Honest and unbiased reviews
Last but not least, all our services are absolutely free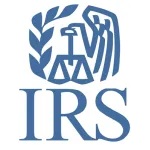 Internal Revenue Service [IRS] contacts