Hooters
-
customer service
I went to the Hooters in Clearwater and it was a horrible experience. We had a party of 9 and were told it would be a 30 minute wait. After 60 minutes, we noticed that there were several available tables. Joe is the manager and we asked why we could not sit at the available tables. He stated that a party of 20 called AFTER we arrived and he is saving that table for them. When we mentioned that we have been waiting longer than the party that has called and has stil not arrived, he stated that "if you sit there, you will not be served." Horrible customer service. We saw him talking negatively about us to his friend, the hostess (Alana). Neither should be employed by this chain.
Hooters
-
employment
I work at the hooters in McKinney Texas, I've been here for 2 Pacheco's and each check has been wrong. My gm on the first checked didnt change my pay so I was shorted $2.75 for 18 hours and I keep asking him about sending my check request in and he still hasent and then the paycheck for today march 30th is short quite a bit. He did not show me how to clock in properly and once I learned how to do it i asked him th change my clock in job so I can get my full pay and he told me he already did and when i got my check it was short around $200. The first time my electricity was turned off because i didn't have the money due to the short pay, and now my rent is due April 1st and ill be late on it because he's saying i can't get it till Tuesday the 3rd and i get late fees that I can't pay. I really need to get into contact with someone please.
This review was chosen algorithmically as the most valued customer feedback.
Yesterday, march 11, 2018, visiting Hooters in Bogota (Zona T), the experience could not have been more disappointing. 1. Products: Chicken wings are roasted. not the typical wings Hooters is known for. Not crispy awful flavor; Chile is a been soup with lots of onions. No resemblance to any known Chile around. Lemon pie with the smallest ice cream ball...
Read full review
Hooters
-
horrible food
I went to Hooters in Orland park illinois for my birthday tonight and the bleu cheese tasted sour, my 50 boneless wings were dry and cold, the crab legs were cold, the 30 shrimp was cold, the 30 drummies were dry and cold. It was like our whole order was sitting for hours. When asked to speak to a manager she told us the bleu cheese is made daily..there is no way this was fresh dressing. Now I'm sitting at home with everyone else that ate the dressing and food sick. It was an awful experience for my birthday.
This review was chosen algorithmically as the most valued customer feedback.
I have made numerous complaints about the cooks at Hooter's Sagging their pants way below the waist line. I took three pictures of this I showed one to Debbie, the newest manager. I took one again tonight 3/9/2018 at around 10:30PM, I saw a security guard staring me down and then he went into the back of the kitchen to tell the cook, who also started...
Read full review
Hooters
-
bad customer service/food service.. overall bad experience
I went to the Hooters in San Antonio Tx (Hooters on 281) this weekend hoping to have some good drinks, service, and food and got it all, but as bad..
It started when we got there, the Spurs game was going on, we were on a side booth, where there was a tv in front and one behind me, the waitress asked for our drink orders and myself and my sister in law ordered from the bar, mixed drinks and i asked for the tv to be changed. about 15 minutes pass, the tv is still on some other channel and our drinks have barely been brought to the table, water down. mine was on the rocks, and you taste just the mixtures they put in the drink, no alcohol. (which i tried the new hoot drink" because it sounded really good) was NOT satisfying, i wasnted to complain then and there about the drink but figured it was going to take me another 15-20 minutes to get a drink so i just finished it..
then when the food came out (about 45 minutes AFTER we were there) i noticed everything was dry... i have worked in a restaurant before.. and know what the food looks like once its been sitting under the heat for a while. and that's how mine, my sister in law and my brothers meals came out. my sister in law ordered a burger with just cheese, the waitress came with a fully loaded burger, we EACH wanted stuff with out food, and besides her asking, she dropped the food and very quickly left the table, so we waited AGAIN to get the burger to just cheese, to get ranch for my brothers spicy chicken sandwich, and for me to get a cup of water.
i live 90 miles from San Antonio, and i was very dissatisfied with the experience i had at this Hooters, for it being my first choice of restaurant...im not so rue it will be my first choice in the future anymore, because of the expierence i had this day. (which was this past Saturday, March 3, 2018)
Hooters
-
cleanliness
The Hooters on Two Notch Rd in Columbia SC has sewage leaking into the dining room and what looks like molding rotten wood. It has been this way for at least 2 weeks. I have noticed some workers but it is still the same. There is a smell but my biggest concern is that it has standing dirty water and what looks like mold in the main dining area. This spoils what is usually a great place.
Hooters
-
hooters in north little rock arkansas
Me and my family went there to have lunch. Sunday 2/18/18 the food was good and had a nice time. Until I checked my credit card accout and the waitress gave her self a 100 dollar tip. And that was after we left a 25 dollar tip in cash. Will never go back. Still trying to get my money back! They told me they would give me 50% off my next visit that will never happen not stealing any more of my money.
Hooters
-
customer service
Hello my name is Davion silas i live in Joliet and i went to the hooters near my house which is on mall loop drive and the manger was very rude and unprofessional when i tried to use my birthday coupon. I was unaware that i had to sit but i did which was fine but he was so rude that i left and did get a chance to use it because i did not want to go back to that store. His name is tim and told me i don't need his last name they will know who he is.
Hooters
-
product service staff cleanliness
Here is the review I had on my Yelp:

Went there with family from New Zealand and prior to this had great experiences so I could not wait to take them here. There was about 3 groups of people looking irate waiting to get their names on the list. There were plenty of Hooter Staff who were purposefully avoiding eye contact from potential guest waiting at the door. Finally a (Hootie) was flagged and we are on a list. Waited a bit and finally got a table...then our waitress shows up at our table and she literally looked like we were inconveniencing her by being there. Then she asks us what we'd like to drink followed by a long sigh. I felt like I was on an episode of Punk'd! Anyways food took forever the wings were mediocre and the service continued to stink. I also spotted a gentleman who I am assuming was management wearing a grey shirt talking to a customer that I am assuming had a complaint and after talking to him and walking away caught him rolling his eyes! Completely makes sense now. Lol. Last time ever going to this bootleg Hooters! Also to add our table was filthy and spotted a few people cleaning there tables with menus after being seated. The wings were over done and cold by the time it got to us which took an hour. We ordered appetizers that came out at the same time as the wings which is unheard of. There are much more reviews like mine on Yelp. You may want to look into this. I can't tell you how muchack of customer service there was!
Hooters
-
customer service
the hooters on Winchester rd in Memphis, TN is horrible . This is a brand new location you would expect it to be amazing but it is the complete opposite. Me and my bf arrived we entered at stood at the podium no one was there to greet us and the waitresses were just passing us and looking at us form the car No one wanted to seat us we stood there for 15min before deciding to leave. Horrible customer service you guys will not make it to 2019 with the staff you have hired now
Hooters
-
hanna and tara
I was at hooters at the mall of america. I was waiting to be seated. Hanna came up to me and said she was not in a good mood and she said she didn't want to deal with me and serve me. I got scared. She was never like that. She was always nice. I don't know if somebody told her that I said something bad about her or what, but i've ben there since they where first open and I said hi to tara and she said hi with a unfriendly look. I talk to her and she said hi in a very quiet tone. I hate to see them lose there job but I would like them to be more nicer to me and other people. I hope this won't happen again. And I talked to nick hoping he will take care of it. The rest of them where always nice and polite. It hurts me and makes me unhappy. It's not right and it's not good service. Thanks!
This review was chosen algorithmically as the most valued customer feedback.
My family and I frequent the Hooters in North Myrtle by Bass Pro. One of the servers there Mary West was arrested for shoplifting on 1/19/2018 at the business where my wife works. Not only is a criminal working for your company, numerous customers have stated that this same employee was involved with a theft of a gun that was used in another crime. She ha...
Read full review
Hooters
-
customer service
I placed a order online for 6 smoked wings and buffalo chicken dip when when I went to pick it up after the 20 min that it told me to wait I get there to find that my food had not been cooked yet no big deal when I get home I have fried pickles instead on top of the fact there was no flat wings like I wanted and then I call the restaurant and she's talking to me and 5 others at the same time really? My husband took me to your restaurant just because I wanted that dip. I won't be eating at your restaurant anymore and we go there a lot. We now will be sole taco mac customers
Hooters
-
wings and sodas
My family and I went to hooters in St Thomas us virgin islands 2weeks ago. The wings were suppose to be hot wings, they came out and they were a strange yellow color and didn't look like chicken wings. They had a funny taste and when we said something to the waitress she acted like she didn't know what we were saying. The soda tasted gross. There was no manager on duty according to our waitress. We ended up just paying our $100 bill for food that didn't get eaten and walked down the street to another place. We were really disappointed in the inconsistency between hooters. We would not recommend that one to anyone.
Hooters
-
customer service
I order wings online every weekend for football from the rivergate location in Goodlettsville, TN.
I have had issues with this location with orders being mixed up and missing items but on January 13, 2018 I ordered at 4:15 pm and gave a pick up time of 6:00 because the game started at 7:00.
When I arrived there were a lot of angry customers waiting for their take out orders that when they phoned they were told it would be 30 minutes and after an hour some of them just left. And I was told mine wasn't quite ready. At 6:30 I asked again and was ignored. At 6:45 I asked to speak to a manager and was told they would look into it. I received my order at 7:30 and items were missing.
An hour and a half wait for an online order is unacceptable with no apology or anything.
We also got attitude from one of the managers because people were getting impatient.
When the food finally came out it would just sit there because the bartender was serving other customers and chatting so the food was also getting cold. I offered to go back and bag so people could get their food.
This service is unacceptable because it wasn't even busy inside the restaurant, and I can see why.
I will no longer order my wings from Hooters at this location, there are other options.
I have been in the service establishment for many years and would never treat customers the way several people were treated yesterday. If I wouldn't have prepaid I would have left like several other customers.
Hooters
-
wings; (
Wow, Where to start! I am a native Floridan, Clearwater to be exact. I have been eating Hooters wings since I was 10! I grew up eating hooters chicken wings, going to foot ball games In Tampa, going to hooters during the week and missing school to watch the players do radio interviews and eat wings, watch NASCAR #24 with hooters wings and so on! Not to mention naturally fresh light Ranch used to be my favorite. We haven't eaten at Hooters for over a year & wow has it changed. We are traveling, wanted Hooters & just stopped in Knoxville. Firstly, our waitress, Paris, was so dumb! I ordered the original wings & she was dumbfounded, asked if That was the boneless. After 5 min of explaining we finished order. When the food came out, our 30 wings were naked with Med Sauce. I have gotten them naked and plain before, so we just ate. They were horrible! The chicken was so dry (the color was so dark)& not juicy at all. Our Curley fries were like warm and didn't have the fry salt;( I had to ask for it, it wasn't on the table. So very disappointed. It's like everything changed: the Owel;(, the wings (did the recipe change), the fries were smaller and not hot, & even the Ranch wasn't good; too thin and not creamy! We were going to complain to the MOD: ROJO. We asked to see him, but 5 min later still no manager. We needed to leave due to traveling deadline. I really wanted to make you aware because I am a hooters girl and am so sad that Hooters really disappointed!
Hooters
-
food
12/3/2017 4:30 pm. Wings were under cooked, sliders not what ordered, onion rings were burnt. Asked several waitresses to get our waitress, she never came back except to bring the bill. She asked if we wanted to take it home. I said no and explained the food probl rm. Her answer "oh well". Birthday party of 6 bill of over 80.00. Paid bill and left the food on the table. Never again. Shrewsbury. Ma location.
Hooters
-
payroll
Hi my name is Cortney Hogan. I worked for Hooters in garland as a hostess for 4 days and they withheld my paycheck and the general manager keeps ignoring me. I am very upset about how the management is at this location. Not paying their employees for hours they have worked is against the law. Freddy is the general manager I've been trying to get in hold of. I would like to see something being done about this.
This review was chosen algorithmically as the most valued customer feedback.
The restaurant was not packed and the lady told us the wait was gonna be 25-30 because of short staff she didn't even ask us to sit while we waited at least and we stood there by the door for about that time until she sat us and then when she got us a table she got us a high chair table and we told her it was 7 of us and that we riding think we were gonna...
Read full review
We are here to help
16 years' experience in successful complaint resolution
Each complaint is handled individually by highly qualified experts
Honest and unbiased reviews
Last but not least, all our services are absolutely free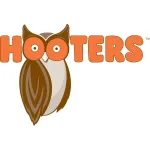 Hooters contacts