HomeGoods
-
Charging for bags
The Fairfax/Fairoaks store location is charging customers for bags saying they are required because they sell food. There is a new tax on bags at the grocery stores, however, I think this store is trying to profit off the new tax. Home Goods is not a grocery store. In fact it doesn't matter if you are purchasing any of their little snacks or just dishes or pillows they still want to charge for a bag.

I think management is taking advantage of its customers.
Desired outcome: Please stop charging customers for bags. The items in this store are large and a bring your own bag is not going to accommodate most merchandise.
HomeGoods
-
Racial profiling at Milford CT store
I've tried reaching headquarters but to no avail. I and female family members have been in this store on different occasions over the past year and each time we have been followed and watched by management and staff. We have never stolen and we over heard conversations saying "watch her she might still"... I didn't believe it at first so I went in and had forgotten about prior experience and I was followed and watched by the very heavy set white female manager, the white staff with black hair, on 6-19-22... I left without purchasing and will never go here again, they watched me all the way out the door and didn't focus on the white people who could have been stealing...
Desired outcome: Headquarters needs to respond to me and fire and retrain staff.... look at Google reviews other people of color have experienced this
This review was chosen algorithmically as the most valued customer feedback.
I was at your store in Vacaville, CA today around 10:55am. I noticed when I came out one of you was helping another customer load items into her car, I also noticed that two carts were on the side of her car and one of them slowly ran into the back of my car I could see this as I'm walking out tube store to my car. I asked your employee, "DID someone let...
Read full review of HomeGoods
HomeGoods
-
Not enough shopping carts
Location of store 6330 Lantana Rd Lake Worth, FL 33463

Since there is a shortage of shopping carts, people take other peoples carts with items already in them. It happened to me today after parking my cart outside of dressing room. Another shopper said the same thing happened to her she just stepped away to look at something and the cart was gone. A lady at the checkout apparently couldn't find a cart and had trouble standing waiting on line. She was disabled and in pain.

Last week I couldn't find a cart either and someone complained out loud their cart was stolen.

Please get more carts at this location right away! Thank you
Desired outcome: A lot more shopping carts asap
This review was chosen algorithmically as the most valued customer feedback.
On May 1, 2022 I visited HomeGoods at Hasting Ranch 3803 East Foothill Blvd. Pasadena, Ca 91107, the time was 16:14:55 or 4:14 PM. I was called to a lane so I could make my purchase but I waited because the customer before me was struggling to load the items into their cart, no one behind the register offered to help this customer. The customer moved over...
Read full review of HomeGoods
This review was chosen algorithmically as the most valued customer feedback.
Went to Port Washington, NY Home Goods, yesterday and purchased many items. I purchased two blankets for $14.99 in different colors. I decided to return the blanket in the peach color. The tags were secure and attached and the blanket was even on a hanger attached to the hanger were clear tags that secured the blanket to the hanger. Everything was intact...
Read full review of HomeGoods
HomeGoods
-
Stands
Hello I wanted to let someone know about a issue in the store shopping I spent an hour and a half looking for pieces to fill my new kitchen and I got to the register only to find out that the main piece that I spent time looking for I could not buy because I could not get the stand that goes with it the manager said that the stand is for the stores but if you're advertising something in a specific way then the stand should be for sale I could not by the piece because I needed the stand it was not a situation where I can lay it down I needed to stand it up but I was unable to purchase it so the cashier says that I need to go to Hobby lobby to buy a stand it's inconvenient to go to two different stores when I'm buying a piece from home goods why do I need to go to Hobby lobby to buy the stand to accommodate the piece I bought it from your store I didn't ask for it for free I was willing to pay for it that needs to be revisited it's a inconvenience to spend hours in your store looking for pieces only to get to the cash register and you're not able to buy it because it no longer fits what you're trying to do unbeknownst to you. thank you kindly
Desired outcome: Sell all pieces
HomeGoods
-
Gave my order away!!!
I went to home goods 3-25-22 I found a canvas that I absolutely loved! I been looking for the perfect decor wall picture for the longest and I finally found it. But it was too big to put in my car so the employe said she could hold it for 3 days.. So I went to go rent a U-Haul to pick

it up on the 27th as I go to the front counter to get it they end up telling me somehow they end up giving my order to the wrong person! I'm so mad because I wasted money on the u-haul ! And they acted like it wasn't a big deal which it was for me because I absolutely I love the canvas & all the manger could say it's just a human air mistake. This is very unprofessional and they need to double check before they just start giving orders to customers!
This review was chosen algorithmically as the most valued customer feedback.
So I have been coming to this location in Schaumburg for years and I always had and have my little Pomeranian dog with me (service dog) he is always inside a bag on the shopping car and he is older so he doesn't do anything but lays down and sleeping or sleepy most of the times, as usual I always have many many merchandise in my car I am a regular and I...
Read full review of HomeGoods
HomeGoods
-
Carpet
I purchased a carpet on February 28, couldn't find the matching pieces so came to return on March 14. The item was unused in that duration however from the time we entered the store the manager at the location was in no mood for a return, behaved in a rude manner & said we put stains on. Since it was not used we had NO idea about stains. Why was the carpet not inspected for defects when rolled and given to us? What am I suppose to do with a $400 carpet that has stains? This could have been respectfully resolved. I am absolutely disappointed. I have purchased several things in the past from Home Goods & the first big item I buy turns out like this? Please resolve this issue. I will not accept this.
HomeGoods
-
Manager kaley lemon
On 2/21, my best friend and I went to Homegoods located at 950 Renz Ln, Gilroy, CA 95020 who is managed by Kaley Lemon.

We picked up a comforter that was marked as $39.99 at the clearance section. As I went to the counter and ready to pay, I shared my excited about my find, they doubled checked and saw that the price is $99.99. They will not honor the price that was marked and kept apologizing.

I asked them if I didn't say anything, would I have walked out with that sale price to which they responded "yes." This store and the manager violated the California law for false advertisement. This manager and store should be discipline and I would need to hear a response. I will share this experience with my circle, until I get a response and an apology.
HomeGoods
-
Manager
I was in the port Jefferson location to return a table cloth that i washed before I was going to use it and it came out with pulls all over it despite following the washing instructions on the package.

The manager couldn't be bothered to come over and look at it or make any attempt to speak with me but rather told the cashier it couldn't be returned because it was washed.

This is not right since there is no way of knowing how something is going to come out after washing it.

I wasn't asking for a refund just a store credit.

I am very disappointed in how this was handled. I was blown off and disrespected.
Desired outcome: I want store credit.
This review was chosen algorithmically as the most valued customer feedback.
Santiago. Bullied and verbally abused me when I attempted to return an unused candle on feb 7,2022 at 9 pm. Refused the return, despite it being in the original packing and The original bag. This was not a Christmas candle, and could be used at any time of the year. It's fragrance apple pie. I am unhappy with the quality and fragrance or lack of fragrance...
Read full review of HomeGoods
This review was chosen algorithmically as the most valued customer feedback.
I was going to not report this, but once again it happened. There is a manager at my local store that is very scary to deal with. Last night I went in just to buy a spatula & pastry brush. I was on my home & knew it would take only 10 minutes or less. I was not on a relaxing shopping spree. Just 1 item, in & out. I was entering the store and the manager who...
Read full review of HomeGoods
This review was chosen algorithmically as the most valued customer feedback.
My name is ADAM Filali and I was in one of your store yesterday 1/9/22 at 8 PM we were there to return an item, and one of the employee called Malik insulted us and threaten my life and the life of my wife and the police came and surrounded the area. She was so aggressive over a return. she told my wife "I will kill you bitch am from the hood" my number i...
Read full review of HomeGoods
This review was chosen algorithmically as the most valued customer feedback.
This company is selling a product that includes my printed material. I am the creator of this product and the copyright owner. They don't sell a complete product nor do they give me any credit for creating the product. I am asking them to cease and desist distributing my product without my permission. My partner and I own a site called...
Read full review of HomeGoods
HomeGoods
-
returning item
Hello
I recently was at the Southbury CT location on Sunday the 11/14/21 I purchased $170.00 in merchandise. One of the items was a comforter for my bed. The Comforter didn't work out so after work on 11/17/21 I went to the Southington CT location to return the item because it is only 7 miles from my job. When I went to return the item the manage told me that I couldn't because Southbury store had keyed in the item and it was rung under decorative pillow not a comforter and that it didn't match and there was nothing they could do about it other than give me a store gift card. I paid cash and I wanted back cash not a store credit gift card. She told me I had to go back to the Southbury location to get my money back. I was so mad that I had to now drive another 20 miles to this Southbury location to get this done. I went to Southbury and they did the return no problem for me and gave me back my money. Now I have just driven over 40 miles between these home goods for NO REASON that makes sense. Gas is outrageous and the time I spend driving was an hour total. This was a home goods error the cashier did by hand typing and yet I am being punished for their mistake. I wasn't given any compensation for the gas or time it took me to return this item. I was hoping to be compensated with a Gift Card to your store for all the aggravation travel and time spent in doing a simple return!
Desired outcome: Gift Card to store for my trouble and aggravation
HomeGoods
-
Customer Service
I shopped for two pillow cases and wondered as to why all the packages of pillow cases in the store hadsecurity tags on them. I purchased the item, only to find when I opened the package at home, that there was only one pillow case in the package. I rechecked the description and it did say two pillow cases. A week later, I returned to the East Longmeadow, MA store on 10/23/2021 @ about 1P to return the item from where it was purchased. I asked what appeared to be a manager, where the customer service desk was and he told me, "You can stand in line, " and gestured over to the check-out line. The line was long, however it moved fairly quickly. When I got to a register, I explained to the cashier why I was returning the item. She said that she would get someone that I could talk to. She returned, without the manager although he was there and she did speak to him. I can only assume that he didn't want to hear it, as she returned to the register alone (without explanation). The cashier was very sympathetic, when I very calmly explained that it was frustrating to get home with a misrepresented product, to have to go back to the store, wait in line to return a product because it was missing something in the package. I didn't ask to speak to anyone. While annoying, it was hardly the end of the world and I would not have initiated the request for an $8 item. Apparently, this is the way things are now. No one cares, and even when a customer has a concern, the store management can't be bothered to listen. I've spent thousands of dollars over the years at Marshall's, TJ Maxx and Home Goods, however I won't be shopping at that location again, even though it's in the town where I live.

C. Peterson
Desired outcome: I'm surely not banking on a response to this. I expect nothing, and I'm sure I won't be disappointed.
HomeGoods
-
Injury in the store and poor customer service!
For the 2nd time I am making a complaint for my daughter! Over a year and a half ago my was injured in the New Port Richey Home Goods store. She did as we all have, picked up a Yankee and took off the lid to smell it and the glass went through her finger and cut the tendon in half. After one surgery she still can't straighten her finger and she needs another surgery. I hate people that file frivolous law suits but this isn't one of them! My daughter is asking for, what I consider, to be a small amount of money! An employee of Home Goods told her that she would be lucky to get her deductible paid! I am asking this company to do the right thing, please!
Desired outcome: Please pay her the fair amount of money she needs!
HomeGoods
-
The management and work environment
I worked at the homegoods in London Square located in Miami, FL.. According to management there, that store was ranked #5 out of the entire chain of Homegoods. How that happens I will never know.. Besides the deplorable working conditions, of no AC in the store so you are constantly sweating, management spends their entire time berating their employess over the PA system, especially during the early morning hours before the store opens while merchandise is being brought out. There is no organization to how they process a truck and stock merchandise. they entire back room is littered with trash and boxes to a point that it is DEFINITELY a safety hazard to work there. I myself have taken more than 1 hit because of something being placed somewhere its not supposed to be. Every single employee there has been disrespected by someone from management at one point or another. We were told that we should be grateful for a miserable job where they exploit you but only want to pay you $9.00 an hour. We constantly get cursed at by management and there is not even a water fountain where you can get water, you have to buy water in the store. They give you the least amount of hours possible, and the ones they do schedule you for always interrupt your day so you cannot get anything done. Your request for more hours always gets denied, until they need you then they will bring you in with no problem. I have witnessed the HR/store manager taking CUSTOMERS into the backroom on several occasions to show them merchandise because they are regular shoppers there. This place needs to be revamped completely.
We are here to help
16 years' experience in successful complaint resolution
Each complaint is handled individually by highly qualified experts
Honest and unbiased reviews
Last but not least, all our services are absolutely free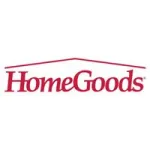 HomeGoods contacts