Harley Davidson complaints
221
Harley Davidson
-
service and rude behaviour of staff
Harley Davidson Big name but small service and staff full of negative attitude and rudeness

If some one want to spoil hapiness buy harley davidson and go for service

I got to know about this in last 3 months

March 2017 brought Harley davidson fourty eight 1st visit to Harley showroom was good after purchase got to see true colours of Harley davidson

Harley davidson Bike looks great from outside but inside you will find all negative things of Harley staff

Dixit patil
rajesndra jaiswar
dhaval
ajay
and many more

I Regret buying Harley Davidson seriously pathetic service and behaviour from Such a big brand and Company

Now No Hope just thinking What to do With This Harley Bike i Brought.

Its Been So many days i Have emailed my concern No reply from harley davidson

Hopeless people not concerned about their Clients
This review was chosen algorithmically as the most valued customer feedback.
I walked into Jacox Harley Davidson located in Mississauga morning of May 03/17. When I walked in I said good morning to a lady and she returned my greeting. I planned on buying a coat and a local T however not a sole approached me and I was the only customer in the store. From what I saw there were 6 people working that morning in the store front but not...
Read full review of Harley Davidson
Harley Davidson
-
disgusting customer service from dealership management
I would like to on behalf of myself and other Harley owners in the Garden Route report on events and service from the Knysna Dealership with regard to (I will only explain my situation) one of my motorcycles being there since December 2016 and not getting much joy or response from the management there except from the Merchandise girl and the Mechanic who are the only ones trying to assist me when they can.
Who can I email my explanation to, to report my absolute unhappiness with the dealership?
In Brief:
I had a small accident in December and took the bike in for claim evaluation and repairs. The insurance assessor inspected the bike and approved the claim and for work to continue.
Nothing proceeded till I after a couple of weeks phoned in to ask regarding progress. I was then informed by Jimmy the Dealer Principle that no work would be started till they are paid first which is totally contrary to any claims procedure for insurance. I was basically forced to fork out the money for the orders to be placed for required spares. I in the interim found out that the actual orders were only placed after that time again a week or two later.
So the waiting began again. This causing me to lose clients in my rental business and loss of possible INCOME on that motorcycle from clients wanting my Street Glide.
I never ever received any feed back or updates except if I made the calls to follow up on progress and too this day the same applies.
I have sent the Dealer Principle a strong message and once again got a zero interest reply on my dilemma I am faced with. (The message to him is attached below as with his answer).
I am not the only one that has or is experiencing this treatment from the dealership and its distressing to see as we support the dealership because they are close and affordable for us not having to continually take our babies to CPT or Tygervalley dealerships over the distance from the Garden Route. (In my case I have currently five bikes that need maintenance and looking after by a representing dealership due to me renting them out).
I now too fear that I will be treated worse due to my voicing my dissatisfaction with their operation.
I was informed by quit a few of my fellow riders who have experienced issues with the dealership over the brief time it's been open to report this as we cannot allow for this to happen.
The worrying fact is that we are lied to and told excuse after excuse continually regarding things there relating to our bikes when they are taken in.
Sue I am not sure if there are regulatory inspections and follow up reports done on dealerships but this one needs to be addressed as it is becoming worse and the management is not showing interest in their riders or Harley community in the Garden Route.
I trust that somewhere I will be able to send same explanation to for assistance from Harley Davidson worldwide with what we are experiencing in the Garden Route.
I do not know who to contact with this.

I did send this letter of disgust to the dealership Dealer Principle James Keefer and one will see his perfect customer care reply afterwards.

"[03/20, 8:41 PM] 171605: Hi Jimmy.
I have sent an email to you and yet no reply regarding my Bike which has been there since end December.
I managed to finally speak with Nick and Angie the only ones who have replied to my messages when I sent trying to find out about my bikes progress.
It is sad that you as dealer principle hands down responsibility to your staff when you are emailed in question about my bike and time it's taken.
I have been covering the dealerships reputation left and right but it seems like as a friend and supporter I am treated like someone who can be walked over.
Jimmy I am asking answers from you without ### or normal heard excuses why I am on the 20th March still waiting on my motorcycle after being initially handed in before end December 2016.
I am not impressed with the dealerships treatment of my support with regard to my bike and across the board the handling of the claim and rectification of my bike from the initial time where you gave me instruction to pay you before insurance pays out or nothing was to be done.
I did so and it is totally against all insurance claim procedures so yet another lie and ### from you and the fact that the parts were still ordered late after my payment with the disrespect and careless customer service that you have chosen to provide to one of you better supporters.
I have in mind you will send me a email or whatsapp or response that you support me with clients etc but that does not give Knysna Harley Davidson the right to treat my business like hand me down and non important priority above their Car division.
Please be mindful of your reply as this is a legitimate message with full history leading to this message to you only at this stage but should there be discrepancies it may and has a right to be published with awaiting publishers.
Yes Jimmy. It is a matter of disbelief and I have incurred serious costs at your dealerships expense and lost additional business at your dealerships tardiness and non care approach in helping a loyal customer out with priority...
Jimmy you have an excuse you want to check emails when we are there always but when we do email with relevant things that have to be addressed you do not reply or come back with ulterior responses.
Yes Jimmy I am a very unhappy client currently and this is a form of expressing my unhappiness.
I was hoping you would have shown the enthusiasm you show with the cars towards the bike section but it does not seem possible between you and Bert...
"Thank goodness you have people in your staff to the likes of Angie and Nick that cover and attempt a response of questions asked by clients from far and wide from what I have been told during our rally by numerous attendees. "Good on the two of them and shame on management". Quoted words from people as far as Gauteng and far reaches.
It is with sad review I know you will hereby revoke any further assistance to me and my company but it would be due to your poor management and non caring procedures with the dealership toward the clients who have entrusted their support for you.
In case this message is long and difficult to read on whatsapp I too will email it and maybe this time you will choose to reply or find the time to review my situation.
Yes sir. I am angry because you have chosen to treat your customers like dirt.
I am truly hoping that you review your approach to the Harley Davidson brand you claim to represent but unfortunately are not achieving currently due to your commitment to the vehicles above us.
Think over this and I hope you will be admittedly responsible enough to know the faults mentioned and as management make efforts to be accountable instead of passing it on to Angie and Nick.
I have now voiced my bottled up opinion of mistreatment from what I was hoping to be a successful entity but I know my feelings are now not unique to me but carried across South Africa alike with regard to Knysna Harley Davidson.
Some serous adjustment needs to take place.
Trusting in your responsibility

[03/20, 9:21 PM] Harley Garden Route Jimmy:
Roelof, all I have to say is that we are still awaiting spares for your bike. I will not stoop to answer the rest of your msg."
Harley Davidson
-
clothing and accessories
hello everyone. I'd like to start off by saying that I love Harley Davidson motorcycles and the Harley Davidson brand in general.I've spent close to $30, 000 just in the last year buying my wife and I new Sportsters and thousands in accessories to go along with them including coats gloves riding jackets and numerous other items like t-shirts and hats. I must say that the clothing and accessories harley-davidson offers have really gone downhill. I realize that the company manufacturing their products are the lowest bidder for the job but if I spend $40 on a Harley Davidson baseball cap, I expect some decent quality. These are not $7 Walmart caps we're talking about here.the little cap on the very top that holds the 6 seams together was very off centered and when I tried to correct the problem the cap seems impossible to get back together. Granted I should have taking it back to the store but who would have thought I would have needed to save a receipt for a baseball cap. Am i right? Also on t-shirts I've noticed a lot of off centered or crooked artwork being printed and hard to notice until you get it home and put it on and take a look in the mirror. I'm just saying the American legend that is Harley Davidson should put a little more effort into finding the right manufacturer for a product that should be of the highest quality. Bring Harley manufacturing back to the good ol United States of America where it belongs, and if we can't do that then how about coming off of those prices a little bit.I have been and to this day still I'm a loyal customer of Harley Davidson. But this can't go on much longer. just the Harley Davidson badge alone should not be worth tacking on 70% to the price of an item when it's being made for pennies on the dollar in a foreign country. Give me good quality American made products and I will be happy to continue paying a high price for a brand and a lifestyle that I love.
Harley Davidson
-
harassment and billing
I love my Harley but their finance company is about as full of it as my septic tank. I have paid religiously from the day I bought my bike, oh and with the honor of giving them a six dollar "service fee". This fee through the life of the loan can become expensive. After setting up paper billing I received a bill for two payments which I wrote a check for and sent. Last week I began to receive phone calls at work telling me that I'm late, this is called harassment. I found the payment receipt with the check attached called them and they wanted to hear nothing, they just wanted the money. I was told that I could make the payment over the phone but that would cost me twelve additional dollars, so once again I returned to the online payment system paid the payment plus a late payment, a six dollar "service fee", and not to mention the twenty-0five dollar charge to stop payment on the check. This experience coasted me a total of $260.42 for a $104.72 payment all because their billing department failed to send the paper billing in a reasonable fashion and amount of time that would have allowed the payment to post as it should have. So if you're buying a bike, find another way to finance your ride they are raping the buying public with all of these fees and harassing phone calls. The fees that are charged (Service Fees) to pay on line far exceed the cost of the paper billing cost including the postage. It would seem that they are making even more hand over fist money on these fees. Again find another institution to finance your bike they make a killing on the bike as it is.
The complaint has been investigated and resolved to the customer's satisfaction.
This review was chosen algorithmically as the most valued customer feedback.
Harley-Davidson Financial Services repeatedly called my bosses, friends, and neighbors to track me down when I had an existing payment plan in place ! This is illegal in most states and the harassment continues. The representatives are rude, laugh when you try to honestly explain your financial situation, and they all apply bullying tactics. Such a shame...
Read full review of Harley Davidson
The complaint has been investigated and resolved to the customer's satisfaction.
Harley Davidson
-
quality
I purchased a brand new HD Sportster 1200 XLC at the end of Sept 2013.
The bike was illegally registered with KMH speedometer and headlight for EU use so it cannot be used on UK roads.
After one month from new one of the locks failed and it took TWO MONTHS only to have the spare, but the most serious matter is that
on the 30th Nov 2013 (when the vehicle was only 60 days old) the bike presented widespread sign of corrosion (mainly rust) is several areas. Wheels, top shock absorbers, bolts and, most serious of all, welding of the frame.
To have such problems of rust after few days from new is a clear evidence of the very poor build quality of these bikes.
My HD Sportster here in the UK costs GBP 38 / KG, now a brand new Nissan Juke (which is a car..) costs something in the area of 11 GBP / KG. To find a vehicle with a similar price per KG as my HD one has to look at Mercedes E63 AMG (cost 39 GBP / KG).
The price of HD is not minimally justified by their outrageous price. To buy a HD is a big mistake.
Resolved
The complaint has been investigated and resolved to the customer's satisfaction.
Harley Davidson
-
merchandise too expensive
I purchase Merchandise from Hard Rock USA Website, goods are shipped from the states. I buy their products on the exchange of the goods in $. I object at Harley Davidson extortionate prices for Tshirts. Recently went on their USA Website online. Not only could i not purchase to be shipped to Europe. But the Tshirt online was $70. In the Glasgow shop the same Tshirt was £65. Way above what the customer should have pay.If buying online. I have shopped in Harley Davidson for over twenty years. But the European stores prices for belts £89, jewellery, TShirts are now ridiculous!

I want to see the prices lowered for all their Merchandise for their shops in Europe. When will this happen, so customers, get a fairer deal?

regards

Justine Bohan
Nov 19, 2013
11:20 am EST
Champion of Logic, you've missed my point entirely!

If the world wants to pay £65 for a T-Shirt. Do to what the Market thinks they can bear. Then you must be insane. To pay these prices. If people do not contest it. Then it will just keep going up. How much would you pay for a Harley Davidson T-shirt? or any T-Shirt for that matter?
Harley Davidson
-
oil leak
I own a 2008 Harley Ultra Classic with 13, 000 that developed an oil leak. I took it to a mechanic who had worked for the local Harley shop for several years. He said the oil leak was coming from an internal o-ring in the starter which was letting oil by from the crankcase. He also said that Harley didn't sell the o-ring ($4) anymore and that you had to buy a starter ($319-$389) to solve the problem. I have had other work done by this individual so trust him but out of curiosity called a Harley shop in another town and was told the same thing. Seems to me Harley is more interested in making as much money as they can to to hell with the customer.
Harley Davidson
-
they put our lives at a great risk and danger
Back in April, 2010, I booked my Harley into the Kitchener HD shop, for some small needed work and a pre season check up. I requested that the front wheel bearings be checked and replaced if needed. As I was touring Nova Scotia the season before, and heard some nose coming from the front end and the bike was reacting like something was trying to hold it back. The miles on the bike when I booked it into the Kitchener shop was 38640 miles, the bike now has 52000 miles. Kitchener Harley claims the bearings were faulty and that they did replace them as stated on the work invoice. The amount was close to 700.00, and I paid the invoice in good faith and trust.

So this past summer while out on a chapter ride & event in southeren Ontario, the front end noise came back only much worse this time, I could hardly steer and control or hold the bike on course, twice at low speed the bike came to a complete stop and locked up. I had got the bike in to Dave Green's shop in Aylmer, Dave replaced the bearings on both sides, he stated the bearings were never changed, there was no grease on the bearings or in the race. And what was left of the needle bearings just fell out on the floor. Dave also had to replace as a result of this, the speedo hub, the axle and the races. I will still have to replace both stainless brake rotors as they were scored from the inbalance in the wheel caused by the worn out bearings. This will cost around the 700.00 mark.

My concern is in a couple of areas ! FIRST that a Harley Dealer will stoop so low as that to rip a customer off ! BUT more so that a Bike has only 2 wheels and I feel as a result of Kitchener Harley-Davidson, they put our lives at a great risk and danger !
This review was chosen algorithmically as the most valued customer feedback.
i shane cross bout a rental road glide ultra on 4 sept 2012 it was still out beuasue it was a rental it didnt get back to the 7 th of sept on the 8th while i was waiting for my motorcycle it was being washed art an employee of renagade slid my saddle bags across concret floor and scracted the bottom of them and said it is just used bike it gets scrates on...
Read full review of Harley Davidson
The complaint has been investigated and resolved to the customer's satisfaction.
This review was chosen algorithmically as the most valued customer feedback.
I bought a new 2012 Electra Gilde Ultra Classic in May 2012, took it in for 1000 mile check up and it started leaking oil. They thought it was coming from where the tranny joins the motor. Dealership Replaced all gaskets and it was fine until just before 7000 miles it started leaking again, after the dealership worked very hard to figure it out they...
Read full review of Harley Davidson
The complaint has been investigated and resolved to the customer's satisfaction.
Harley Davidson
-
scratches on new bike
Hi. i have recently purchased a new harley davidson last friday on the 3/08/2012. On getting home and admiring the bike I noticed a terrible scratch on the back fender, which was pointed out to me by family members. In tryin to get in touch with the dealer again i feel like i am been set aside and nothing is been done to resolve this issue.
Resolved
The complaint has been investigated and resolved to the customer's satisfaction.
This review was chosen algorithmically as the most valued customer feedback.
Dear Whoever I am 60 years old, been one of the faithful since as long as can remember. My Dad raced flat heads, my wife rode a Fat Boy for years before her death, my daughter rides a sporter. Had flat heads, shovel heads, evo's. The past 12 years been riding a twin cam Road king. Have ridden through with you on the roller coaster, taken a lot of crap from...
Read full review of Harley Davidson
Harley Davidson
-
harley davidson bahrain blackmail customers
I am a Harley owner for long years, and recently I had an accident in Bahrain, and as per the insurance company I needed to get a quotation from the Harley Davidson Dealer in Bahrain as long as they do not acknowledge any other quotation, I went to the dealer and gave him the spare parts required and approved by the insurance company, they informed me that I have to pay BD 40 = USD 110 to give me the quotation even without inspecting the bike or seeing it.
I could not find any word to describe this other than BLACKMAIL ! is this the Harley Davidson Spirit you always talk about ?

Regards
Laith Shukayr
Mobile: +973 3666 9000
The complaint has been investigated and resolved to the customer's satisfaction.
This review was chosen algorithmically as the most valued customer feedback.
I purchased a 2012 FLHTCU in NOV of 2011. Whiskey River Harley Davidson tried to stick me with a $1500 fee for qualifying for a promotion. The salesman failed to mentioned this. I found it on the contract 2 days later. Also, a backrest was to be thrown in, but I was charged for it as well as the labor to install the 'free' accessory. After confronting WRHD...
Read full review of Harley Davidson
The complaint has been investigated and resolved to the customer's satisfaction.
This review was chosen algorithmically as the most valued customer feedback.
I have a serious problem here. I, as you can see have had this account since 2005. The amount currently owed is $854.99. For the better of the past 3 years I have paid my amount due or more. I received a notice in June 2011 that I owed $1200….odd dollars. I do not remember signing anything that stated I owed 3 months at one time due to the postponement or...
Read full review of Harley Davidson
This review was chosen algorithmically as the most valued customer feedback.
The retail price of the motorcycle was quoted to me at $20, 900.00. After signing the security agreement I discovered they had added extended service contract, prep charges and destitation charges for a total of over $2100.00. At the time of signing I was not told of these charges. I have tried to get them to remove these charges and rewrite the contract...
Read full review of Harley Davidson
The complaint has been investigated and resolved to the customer's satisfaction.
Harley Davidson
-
manufacture defect
On april, 2 2011 my 07 ultra would not start, checked my battery posts were melted. I put a new battery on it and restarted the bike, it ran for 5 seconds and then died with a loud clunk. I took it to Texoma Harley and they found a piece of metal lodged in my primary chain, wich cause both trans. and motor shafts to bend inward. I called Harley-davidson home office and they are supplying all parts needed for repair, but I have to pay 1300.00 for labor. I called Texoma Harley May 6 asking if they would give me a loaner bike, until mine was fixed and they refused. Its may 14 now and I still don't have my bike. I dont think I should be responsible for any labor costs, since this was a defect and if I had been riding this bike down the road when happened, I would have been killed!
Resolved
The complaint has been investigated and resolved to the customer's satisfaction.
The complaint has been investigated and resolved to the customer's satisfaction.
This review was chosen algorithmically as the most valued customer feedback.
Two years ago I was told to come get my bike from the shop because they were done working on it and it was ready to go. In the holding bay I got on it and tipped it up and gas ran out the air cleaner into a large puddle on the floor, once that stopped I rolled it ahead out of the puddle and hit the starter and the bike would not turn over. But I had been...
Read full review of Harley Davidson
We are here to help
16 years' experience in successful complaint resolution
Each complaint is handled individually by highly qualified experts
Honest and unbiased reviews
Last but not least, all our services are absolutely free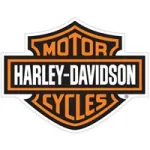 Harley Davidson contacts