Golden Credit Scores complaints
26
Newest Golden Credit Scores reviews & complaints
unauthorized debit card charges
Golden credit scores charged my debit card 29.95 a couple days ago , and I have never subscribed to anything with this service . Then this morning at 4:30 am , I checked my bank account , and there was a charge of 39.95 from them , once more . It was declined , because I have no money in my account . I want the money refunded now back to my card . They have continuously made several attempts to charge my card now and in the past .
Recommendation
I'm very happy to be one of those writing positive comments about credit companies; because prior to me contacting Jerrylink Credit Group, I had actually tried different credit companies to no avail. Jerry was very helpful and responsive through the whole process. They helped me erase bankruptcy, late payments, inquiries, collections, charge-offs, card debts and raised my credit scores to excellent across all three bureaus. Are looking to fix your credit, I strongly recommend Jerrylink Credit Group. You can look them up for contact details or write them via [protected]@gmail.com.
Credit Repair
Hello! My name is Evelyn Fullum. My darling husband and I had been scammed twice by some con artist who claimed to be a credit specialist(while trying to fix our credit). I had given up but my husband still believed there were still good specialists out there and it turned out that his intuitions were right. About two weeks ago he came home and told me he met a specialist (760Plus Credit Score) out of fear I tried to dissuade him but he convinced me instead. We made some commitments and he promised to get our credit reports on track as soon as possible. My husband pulled his credit report 5days ago as we were instructed and his credit score has risen to excellent from the initial poor score. They're currently working on mine. We're recommending their services to everybody who cares to listen. They are available on gmail: 760PLUSCREDITSCORE at GMAIL dot COM.
Is Golden Credit Scores legit?
Golden Credit Scores earns 91% level of Trustworthiness
SAFETY NOTICE: ComplaintsBoard has analyzed Golden Credit Scores and determined that it has perfect credibility and is completely trustworthy, with a legitimacy rating of 91%.
Goldencreditscores.com has a valid SSL certificate, which indicates that the website is secure and trustworthy. Look for the padlock icon in the browser and the "https" prefix in the URL to confirm that the website is using SSL.
Our scan shows Golden Credit Scores website is free from malware and phishing activities, which are types of online threats that can include viruses, worms, Trojan horses, ransomware, and other malicious code, as social engineering tactics used to trick users into sharing their personal information.
Goldencreditscores.com has been deemed safe to visit, as it is protected by a cloud-based cybersecurity solution that uses the Domain Name System (DNS) to help protect networks from online threats.
Goldencreditscores.com you are considering visiting, which is associated with Golden Credit Scores, is very old. Longevity often suggests that a website has consistently provided valuable content, products, or services over the years and has maintained a stable user base and a sustained online presence. This could be an indication of a very positive reputation.
However ComplaintsBoard has detected that:
While Golden Credit Scores has a high level of trust, our investigation has revealed that the company's complaint resolution process is inadequate and ineffective. As a result, only 0% of 26 complaints are resolved. The support team may have poor customer service skills, lack of training, or not be well-equipped to handle customer complaints.
Goldencreditscores.com has relatively low traffic compared to other websites, it could be due to a niche focus, but could also indicate a potential lack of traffic and popularity. The goldencreditscores.com may offer a niche product or service that is only of interest to a smaller audience.
Golden Credit Scores protects their ownership data, a common and legal practice. However, from our perspective, this lack of transparency can impede trust and accountability, which are essential for establishing a credible and respected business entity.
Our Verdict: Golden Credit Scores is highly recommended company, but beware of poor customer service. Their 0% Resolve Complaints rating is a cause for concern. We advise using their services securely and reviewing complaints beforehand.
Reoccurring charges
[protected]@gmail.com

Golden credit scores continually tried to take $39.99 out of my account everyday. I have not been able to access the account because they say my username and password do not match. I have not been able to use my bank account because every morning they try to take out the money. I just called to cancel my subscription and the operator said that there were 2 subscriptions and I asked him to cancel both. He gave me the same confirmation number for both. And said he sent 2 emails, 1 of each cancelation. I only received one.
Desired outcome: Cancel my subscriptions and stop trying to take money out my account.
Unauthorized credit card charges
They should be thoroughly investigated and should be penalized by a re-payment of 39.90 to my account in which golden credit scores unsuccessfully tried to charge without authority of my consent. If I had not been alerted with notifications then (gcs) would have aquired every amount that was charged to my card without authority of my consent so therefore I believe it would be fair for re-payment/ apology letter for their pain & suffering that was caused upon my mental. If I hadn't been notified with alerts from my cash card then I would have been blind about (golden credit scores) attempt to defraud my cash card with un-authorized charges to my cash card. (golden credit scores) should be fined also by the (bbb) because even though they may try to provide sufficient evidence to justify their fraudulent actions, the truth and the proof is right here. I will not keep waking up to a notifications stating that gsc has attempted to charge my card again without consent. This is becoming a criminal action against individuals credit lines and if the superior that is in charge over bad businesses like (gcs) doesn't do any investigation then this is a just a mere act of conspiracy. This business should not have license to be able to operate within florida or tennessee if this is gsc current places of business. There will be consequences and repercussions that will be charged if gsc charge my cash card again. Like I previously said, gsc should be repaying me for every thirty-nine dollar payment that they charge to my card for attempting to defraud my cash card..! I will be also putting in another complaint with the bbb for assurance that my complaint has gotten to the necessary compliant. I truly hope that you all will consider this complaint valid and worth your while because this is not my fault that this has happened to me. If this business is asking for a payment of one dollar to check credit score and they are duplicating credit card number for further usage, then this is no less than criminal! Im willing to settle this dispute asap.! My life and accounts are set up with structure and last thing I need is some fraudulent company intervening with un-authorized attempts to defraud my credit card or my credit score with their fraudulent actions. I realize that it's going to take a few weeks before this matter is even checked into but as long as it falls in the right hands so it will be resolved in a timely manner then I will and can be content at the moment.
Desired outcome: They Should be thoroughly investigated and Should be penalized by A
Golden Credit score.com
STOP Action removing money from my cash app card Michael Rambhajan
Unauthorized credit card charges
Someone keeps trying to charge $39.99 on my credit card at 3:30 two 5:30 in the morning luckily I had my card locked so they didn't have any chance of getting anything from me scam artist beware watch out for them they will try over and over to get you several payments of $39.90 they are after
Desired outcome: Scam artist this company is nothing but thieves and Liars and they will try over and over to get something from you so be careful beware scam artist
Unauthorized charges to my cash app card
Golden credit scores.com keeps trying to charge my cash app card $39.99 for a credit score membership I cancelled at least 5 months ago please handle this and stop trying to charge my card my account shows several different times that a charge was put thru and denied starting on 3-1-22 till now I have 52 different times a charge was put against my card and it was denied because after the 1st couple times of u all trying to charge my card I put in for the payment not to go through because I've asked u all to cancel my account and oviously u all didn't so please stop trying to charge my card
Desired outcome: Stop trying to charge my card
Golden credit score.com
Hello my name is Esperanza Fuentes

I don't a understand why are you charging my card when I have never gave promision to charge me i need you to please refund my money i have to use of this credit place i don't even use it please return my money you can even check and you'll see that i don't use stuff like this please i need my money to pay my bills ...I was billed on 6-12-22 and on 6-14-22. For the amount of 39.90$
Desired outcome: Please refundMy email [protected]@gmail.com
3gldss r.com credit score cjeck
I paid a dollar and canceled it but they took $120 from the cash app. I do not have 3 days to wait HELL NAW

THIDS IS NOT RUSSIA OR RED CHINA YET GIVE ME MYT DAMN MONEY BACK AND SHAME ON YOU
Desired outcome: aaaaPLEASE RETURN MY MONEY DONT TAke nO MORE ITS CALLED STEALING
stop trying to take money out my bank account i don't want your services thank you
willie johnson is no longer a customer i don't need your services take me off the payment list i don't have any money
Desired outcome: don't try to take 40 bucks out of my account or we going to have trouble
Unauthorized transactions from my bank account
You have ether taken or tried to take money out of my bank account several times a week for several months now I k ow that you took2 payments out last week that I did not approve and I Any all of my money Rufus's back into my account you haven done nothing but make me suffer and I'm fixing to drop a law suit on your lap if I don't get my refund my name is Jerald Dollar and I am a disables vet on a very low fixed income and I will go to the news with this and how I have had to go hungry be, cause you taking no at out of my account
Desired outcome: I any my money refunded back in my account
concealing this sight
I have asked to be tooken off of the billing and your still trying to pull money out of my account ever damn day. stop already this is not something that I have consented to
Desired outcome: stop trying to take money and send me back the 39.99 payment
Taking money from me
Yall keep on trying to take 40 dollars a week from me
Desired outcome: Stop trying to take my money
I never agreed for yall to take my freaking money send it back!!!
2:35 or something but its still pending but i need for yall to cancel it! I did not agree for 39.90 to be taken off my card !

Remove my card ASAP

Don't take my money !
Desired outcome: Dont take the payment i am so mad
Taking from my account without permission
Please cancel my subscription someone sent me money for a emergency and you took it i need that back asap you didn't tell me you was taking it please return my money and cancel my service
Credit score
My name is mary ann petersen. I was trying to get a small loan. The company that I was working with wanted me to have my credit score and my credit reports. So golden credit score popped up on my phone saying, free credit score, but it was not free, not free at all. So I put in there info that was required of me to do. At no point did this site tell me that I had joined anything or that I was supposed to cancel a subscription. That I did not want a subscription I don't even like getting a free credit score because none of them are free, unless you want to say paying a dollar is free. It most certainly is not. So now that they got their dollar, it's not good enough, they want to steel $39.90, an amount that I had no knowledge off. If you ask me, when these companies do this to people without their knowledge, it is stealing. I don't know how they sleep at night. They are nothing but pirates. The false advertisment should be enough to put them behind bars. That is against the law I thought. Free credit score? In your dreams.
Desired outcome: Cancel my,,, whatever it is that your company is saying I signed up for. Cancel it and don't steel anymore of my money.
Unauthorized payment
Refund for 39.90 I didn't approve of this transaction and the transaction occurred March 5 today at 2:10am
Golden credit score
My bank was billed $39.90...I want a refund and what ever account has my info closed now and they took another 7 out of another account how's that possible ...my cash app needs to be refunded my cash app.is $greenblonde. My name is Rebekah Chamberlin..my phone is [protected]. I don't know what email their using but my cash app was charged and my Chime ...
Desired outcome: I want account they have with my info closed with a full refund
Golden credit scores.com
They are trying to charge my card $39.90 literally was not authorized or agreed to and have tried about 30 times now and thank god I have no money on my card in my account however I will soon and I am going to be very upset because I do not know how to stop them from from taking this money ! This should not be allowed I want the charge stopped immediately my name is Alisha Langerak they are trying to take it out of my cash app debit account my phone number is +[protected] thanku
Collect Your Trust Badge
Be recognized for outstanding customer service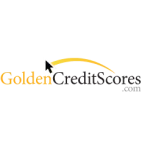 Golden Credit Scores

contacts
We are here to help
19 years' experience in successful complaint resolution
Each complaint is handled individually by highly qualified experts
Honest and unbiased reviews
Last but not least, all our services are absolutely free