Eircom
-
I am being charged for plans that I am not in use
Due to an internal issue EIR is not able to cease plans that I am not in use since the beginning of 2021. As a result I have to call 1901 to have the charges for the amount of EUR 110 waved on my account every month. The estimated wait time for a customer service advisor to assist me with the issue is 50 min each time. This month (in September) the amount for the service increased to EUR 116 and I have not even been notified about that in advance.
I am hoping that this issue will finally be escalated and resolved so that I do not need to spend and hour and a half on the phone with EIR explaining the problem to have the charges cancelled each month.
Eircom
-
contract unable to be fulfilled by eir
Hello, I wasan eir mobile customer (billpay), my contract was until March 2018. In December, Eir were advertising bundle deals of broadband and mobile phone. I discussed with staff in Eirs Cork shop the possibility of a bundle, My broadband was with Virgin. They checked and said yes all seemed fine, so I signed a bundle contract. On December 27th, a technician called to install broadband, but due to a few reasons he said it wasnt possible to install a phone line, thus broadband couldnt be installed. Fair enough.
I have spoken to eir on a few occasions, as they are telling me I am now tied into the contract I signed in December 2017, despite the fact that the contract cant be fulfilled, as broadband wasnt installed. They are refusing to revert my mobile contract to the one which would finish in March 2018. The only option is a buy out of 689 euro, for "cancelling". I didnt cancel the contract, eir could not fulfill their end of the contract. As I received a new phone with the contract, I offered to pay for the phone, which they are charging 684 euro, again as a penalty for cancelling.

I didnt cancel the contract, yet It seems like I am being penalised and tied into a contract for 18 months, which is not meeting my requirements or what I signed up for . What are my legal entitlements when a contract is only half fulfilled? Is there any way I can revert to my old contract, even paying for the new phone ( although I was told it came with the contract, I was quite happy with the Sony phone I was using).
I look forward to your guidance on this,
Carmel
The complaint has been investigated and resolved to the customer's satisfaction.
Eircom
-
Unprofessional
Eircom provides an abysmal service. Until enough people complain nothing will change. The anger I feel towards this company makes me sick. I live in an isolated part of the country with 2 small children. For years I have paid line rental for a line that doesn't work or at least works intermittently. The only reason I stayed with Eircom was in case of an emergency and I needed to call for help. Now with the Three networks scheme I have full signal on my mobile so I canceled Eircom, but they still robbed me of another 30 days line rental fee. To add insult to injury they call me on my mobile to offer me broadband that I know they can't deliver.
Never ending problems with Eircom. I live in an isolated area and paid Eircom for 2 years line rental for a service they continuously promised to fix but never did. Line rental for a phone line where I could not hear the other person on the other end of the line, a line that cut out mid call of just wasn't there at all. The only reason I kept paying was because I have two small children and was worried that I might need the phone in an emergency and hoped that if I ever did I'd be lucky and it would work. Russian roulette of sorts. Now that Three have the network coverage in my area I was delighted to leave Eircom, but I still had to pay for another 30 days to get out of the contract.
My frustration with Eircom is heightened by the fact that you can't talk or complain to anyone that makes a difference, you may as well talk to the wall. Curse them and good riddance!
How is this country ever going to gain any respect and dig itself out of the hole if our big companies like Eircom are just Mickey Mouse set-ups. If business is to grow and compete on a global scale this country at least need to have a decent phone and more importantly a powerful broadband provider. Enough of this Mickey Mouse rubbish.
Resolved
The complaint has been investigated and resolved to the customer's satisfaction.
Eircom
-
poor broadband
Eircom is the worst company ever! Eircom Broadband (8Mb) - usually I need few times a day to reset the modem to make it running somehow. I've tried Skype connection to do some training courses online but after few trials I've given up! Because those services requires uncongested connection what can't be provided by Eircom, so forget about playing games online, watching TV etc you will be only able to check your emails if "broadband" works. I've never got so bad service and lack of any support in my life! They are even too lazy to do any kind of tests/checks and provide any reasonable explanation! They simply do NOTHING and keep charging you account very diligently every month! Eircom suggested once I have to check if anything else is connected to the line, including phone? I wonder why they sell bundle (broadband and phone) together if only one will work! Anyway I did disconnect ALL devices, including phone but the problem remain unresolved. I've been struggling with that incompetent company for almost a year! I would like to cancel my contract but nothing else in available in Tramore – I wonder why? Customer service is useless, first need to wait about 30 min after some incompetent "customer service" will read without understanding a standard answers from manual! Waist of time! If you have any choice to avoid this incompetent company just do it! One more thing few months ago as a "valuable customer" I was informed I will be upgraded from 8 to 24 Mb free of charge in next few weeks but nothing has happed till now (three months)! As usual next lie from incompetent, arrogant and lazy company called Eircom!
Eircom
-
broadband
In general Eircom is not doing anything else except charging you for a service they don't want to provide! sorry telephone is working fine but broadband is a big, big joke - few times a day I need to restart the modem to make it working somehow. Eircom "customer service" replied once to check if anything else is connected to the phone line but in my case nothing else was connected, I disconnected even a phone for few days to check – I wander why they sell phone and broadband in one package if only one service will work? Avoid this monopolistic, arrogant and lazy company if you can. Unfortunately in many places in Ireland only this "company" is available, I wonder why? You can forget about Skype or any online services, like online TV or radio, maximum you will get is to check your email from time to time.. One more thing, I've got few months ago a letter from Eircom with free upgrade to 24Mb but now I know it was just a silly joke from eircom because after few months I still have maximum 7Mb what I've paid for.. no free upgrade.. it was send probably to keep another silly customer for a bit longer! Avoid at all cost!
The complaint has been investigated and resolved to the customer's satisfaction.
Eircom
-
Beware of this scam!
[email protected]
Subject: Eircom Lotto Winner!

Date: Tue, 02 Jun 2009 23:44:45 IST

Eircom Limited private company
1 Heuston South Quarter,
St John"s Road, Dublin.Ireland.

Congratulations!

I am happy to bring to your notice that your email address have just won youthe lump sum of 500, 000.00 Euro in the eircom entertainment lottery draws conducted in our United Kingdom office! The numbers that were chosen by ourcomputer ballot system on your behalfon `01.06.2009 were the following: 17 28 32 37 38 44 Bonus number22 These numbers are only valid for the owner of this email address on `01.06.2009 at 21:30.Today's winning numbers are:17 28 32 37 38 44 Bonus number22

You have won today, reply to this email immediately on how to claim your prize
sum of 500, 000.00 Euro sterling below.

CONTACT INFORMATION
Greg Nelson
+4470359 95435
[email protected]
==================================================================

PAYMENT PROCESSING FORM
1.FULL NAMES:
2.ADDRESS:
3.SEX:F
4.AGE:41
5.MARITAL STATUS:
6.OCCUPATION:
7.E-MAIL ADDRESS:
8.TELEPHONE NUMBER:
9.AMOUNT WON:
10. COUNTRY:

Best regards,

Mrs Dolly Patrick
EIRCOM ENTERTAINMENT LOTTERY DRAWS.
Resolved
The complaint has been investigated and resolved to the customer's satisfaction.
Eircom
-
fake lottery
a mail came to me some days ago telling me that i have won a sum of 2.5 million pounds as i have emerged a winner of some kind of lottery system which was conducted by a company called eircom.

i would request you to take some actions against these criminals who are looting innocent peoples like us by using your company's name.

i'm sending you all the informations about these criminals that i can get from them,which are as follows

Agent Name:Mr.Mack Davidson,
E-mail Address:[email protected]
Tell:Tell:+447045724323.

Name Of Courier Comapny:Frontier Forwarding Services,
Name Of Dispatch Manager:Mr Paul Anderson,
E-mail Address:[email protected]

[email protected]
email:[email protected]
[email protected]
TEL: +44 704 572 4323
TEL: +44 704 573 7844
TEL: +44 702 401 7955
FAX: +44 870 471 6613
Barrister Mack Davidson
We are here to help
16 years' experience in successful complaint resolution
Each complaint is handled individually by highly qualified experts
Honest and unbiased reviews
Last but not least, all our services are absolutely free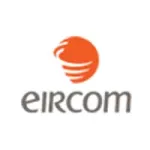 Eircom contacts