Geek Squad complaints
342
Geek Squad
-
house call
This will long. But to be briefer. Wife Called geek squad to change CPU battery.
Showed up late on third appointment after cancelling first two appointments. Change battery (ten min job). Three hours later my computer was unusable. But did have a new $3 (not their price). Tech left. My was wife was feeling unsecure while this person due to improper questions about my where abouts and return dates and/or times. Only told me this after i returned. I Was in spotty cell areas thousands of miles away. but my wife did call me. She said tech had a question. He asked what my password word was, told NO PASSWORD why do you even need to know to change battery? hung up on me. He had Uninstalled; ms office, all printer software, browsers, virus software, disabled all protection and left computer that way and online.. Also uninstalled Zoom. webx, skype. I came home three weeks later to find a locked up desktop ( alt, cntrl, delete) and spent hours and hours trying to get back something useable. Wife said she did get her email for a day or two before the computer froze... Seems he did a sys restore and cleaned what he determined was old software including VPN. maybe it was 2021 issue but i still used it. I Could not open any doc's from my doc folder, said renamed or moved. One hell of an Easter egg hunt. Not sure if this was total incompetency or malice action on geek squads' tech part. But during an emergency to find this was ?>
Desired outcome: To cost best buy and the geek squad as much business as possible while removing the threat of them from all people.
Geek Squad
-
Total Tech Support
The techs have been remoted into my system since 11 am this morning it is now 4:18 pm and repeatedly I have asked for escalation and to no avail. The first agent said I would be escalated and then ending the session without resolution. I called back and was assured I would be escalated only to be send right back to level one and the same stuff I know how to do myself.

All I need if for my ribbon in Outlook to be customized to include the Categorize function which was on my last computer. My last computer was suppose to be put onto this new computer as it was by the Geek Squad which they did except this one thing that I really need.

5 hours and still no help is ridiculous.

Please help,
Cynthia Swanson
[protected]
Desired outcome: Resolution of the tickets submitted
This review was chosen algorithmically as the most valued customer feedback.
We checked in our laptop at the Geek Squad desk at the Best Buy in Redding, Ca, on 4/21/21z. They told us they would call us. No phone call or contact for 4 days. The store doesn't take local phone calls at this time. Received an email on 4/25/21 saying the laptop was checked in at 11:09am. Worked on at 11:11am. Checked out and picked up at 11:13am. Still...
Read full review of Geek Squad
Geek Squad
-
Tech service on a Best-Buy-Purchased computer
Bought a BestBuy computer in January. It worked until the end of February and started Blue Screening. Bought a $200 membership to Geek Squad in March and took the computer in. They wiped it for me and gave it back. Same problem started again by the beginning of April. Took it back in. This time they said it was a HARDWARE problem. They couldn't boot the computer. (That's why I brought it in ... duh...), and they told me to go to the manufacturer for support. Seriously?

1. They could have tried putting in a spare SSD drive - surely they would have a boot drive laying around somewhere that I wouldn't have to purchase. This would at least have gotten them past the boot problem.

2. They could have given me a price on a new motherboard, and then tried it to see if it worked. If it didn't, then it would still be within Best Buy's return policy, correct?

3. They could have done the same with a new CPU.

But instead they were like "Oh we don't want you to have to pay any money... you need to contact iBuyPower, talk to a tech, get a return authorization number, TAKE THE PART OUT OF YOUR COMPUTER ON YOUR OWN, mail the part to them AT YOUR OWN COST, wait a week to receive the new part, put it back into your computer on your own (like I know what I'm actually doing), and good luck to you!"

Here's what exceeding expectations would have looked like: The techs could have talked to the manufacturer, exchanged the part, installed it, checked to see if it worked, and THEN called to say it was ready to pick up.

But no... they left me in a complete pickle to do it all by myself. I'm seriously disappointed. What did I get for being a member? NADA. Even with your store's limitations, so much more could have been done.
Desired outcome: Here's what exceeding expectations would have looked like: The techs could have talked to the manufacturer, exchanged the part, installed it, checked to see if it worked, and THEN called to say it was ready to pick up.
Geek Squad
-
renewal email or offer
I have been using geek squad for several years now. Now that a new service plan is out suddenly I was not notified that my plan was expiring not even by email. The last time i used the service was February 19th and the plan expired February 26th. I was not offered a renewal on the phone and neither received an email. Today I chated with an agent only to find out the plan expired and I can not renew. I called customer service asked for a supervisor and was hung up on. I do not need the total plan. I live out of the country and no one is coming to my house etc. How can I renew my contract? I can go back in my email from Geek Squad three years see all renewals except this year. Now the service has gone from 99.00 to 199.00. Most of the services the new contract offers I can not use.
Desired outcome: I want my old contract renewed
Geek Squad
-
Warranty for laptop
Date of incident: 12 Mar 21
Client Number: they search for my warranty via my phone number [protected]

Description:
- My warranty covers a loaner for when my laptop has to be sent in.
- During current Covid lockdown, I have to courier my laptop to them and wait for it to be fixed and returned. And they are refusing to send me a loner.
- This is preventing me from doing my work.

Power supply is intermittent. I can charge my laptop only when I find the correct bend and tension of the output cable, within 6 inches of power supply.
Desired outcome: If they send me a new power supply and I send them the old power supply. I am willing to pay for the supply initially and get a refund when the determine that it is no longer serviceable.
Geek Squad
-
Desk computer
I paid $200 for Geek Squad help and all I asked the first agent was to reinstall my sound. That he did not do and then I had hundreds of popup ads. The second agent gave up and told me to take it to the store. They fixed the sound but popups still there. The third agent fixed agent fixed the popups, but now i can't view any of my file photos. Just now I got a fourth agent that fixed nothing, logged out and I haven't heard from him since. This has all occured in one week.
If something is not done immediately, I am never going back to Best Buy and will not continue my service.
I have been a loyal customer for many years and have made many purchases. That will end as I waited an hour in the store in Augusta, Me or a salesman to assist me and never got one.
Norma Gayley
Geek Squad
-
Computer Repair/ Data Transfer/Merged
March 21st, 2021- to Current

I went to Geek Squad to get my computer checked out because it was running slow, requested my data to be back-up and merge back to the computer (stressed to the employee how important this step was for me since I had important files such as documents and pictures) if needed to be restore. Two days later I get a call asking if it is okay to restore (after I had given the okay at the store the first time), I say yes, and ask to make sure my data gets backed-up and merged to the computer again. Picked up my computer a day later. Computer was completely empty, none of my personal files were there. Called customer service I asked to get help finding my files. A geek squad technician remotely took over my computer and searched for my personal files, did not find them either. Advised me to go back to the store and have a technician merge my data back to my computer. Went back to the store, spoke to a technician that told me my data was in there, to which I asked him to show me. He could not find my data, because it was not in the computer… Then he brought out a drive and plugged it into my computer and asked if those were the missing files. He then proceeded to merge the files, said it was going to take a few hours and that he would call me back when it was done. I sent someone else to pick up my computer when I got the call, since I was unable to pick it up myself due to my work schedule. I asked to speak to a technician before the computer was taken out of the store. Spoke to an in-store technician who had NO IDEA whatsoever of what he was talking about. I asked him not once, not twice, but several times if there were documents and pictures in the computer and he could not give me a straight answer. I explained to him that the computer was dropped-off a second time to get my data merged back on it since it was not done the first time and I wanted to make sure my files were in the (computer) before taking it. After a while he said that there were documents; and pictures in OneDrive… I told him I was not asking about OneDrive, technicians have no access to my OneDrive, so how could he tell me my pictures were backed-up to OneDrive? I asked him again if there were pictures in the computer itself not OneDrive, and he said yes. I checked the computer when I got home, computer had documents but no pictures, not a single IMG file. I had over 5, 000 pictures, to include videos and over 20 plus folders dedicated specifically to those pictures and videos and everything is missing. I go back to the store now a 4TH TIME, and I tell one of the employees my data is missing AGAIN! And she replies, "I know for a fact your data is there". Are you serious now? I ask for the manager, he comes out, I explained the situation and he says I brought in a computer with NO PICTURES without even looking at the facts… I showed him paperwork evidence of service requested by me and serviced performed on the computer by the technicians with their own initials next to the serviced performed each time I came back to the store, stating the computer WAS backed-up, restored, and data merged (requested data included: Documents, Photos, Videos, Music, Desktop Items, and Financial Files). So how can he tell me there was never any photos or videos when technicians initials state that they had performed the service requested. After 3 hours of ARGUIENG back and forth with the manager disrespecting me basically calling ME A LIAR, I did not get a single apology, not once did they (Geek Squad team) accepted fault, and I was never offered a solution. I requested to see the drive where my data was backed-up to, (the one the first technician showed me with all my information), to which he denied. He said he could not bring out the drive because it had other client(s) information as well. My pictures, highly sensitive data is MISSING and now he is telling me my private data is mixed with other client(s) data. Now that I know my privacy has been completely violated, I asked him to look through every single folder to try to find my data, because at this point it could have been merged under another client(s) and(or) to another clients computer. After about 15 minutes he comes out and says he cannot find any of my files and there is nothing that he can do, since he believes I brought in a computer with no pictures in the first place. I had that computer for 4 years, all my devices were backed-up to that computer, ALL my memories and ALL my pictures for these past years were in that computer that I hold great sentiment to and he wants to tell me I am lying about it? So, I paid extra for a data back up service that I did not need because I had no files right? Just like they said they had merged my data in the first place, but they could not find it in the computer when I asked the technician to show me. So, after being called a liar and my privacy being violated and no solution offered. I asked him what is the process when files get deleted and you want to get them back. Then he tells me it needs to get recover under a process called recovery mode. Why after all this time wasted arguing back and forth, he did not offer that possibility? On top of that he said the chances of getting my data back are slim. And after all that, when he tried to search for the files in my computer, the computer started flickering, and there were green, black, and white lines across the bottom of my computer that issue was not there before I brought it in. Now I have basically paid money to Geek Squad to disrespect me, to violate my privacy, to mess up my computer, to delete all my memories from the past 4 years, and no assurance at all that I will get any of my data back. Horrible experienced, disrespectful, untrained, and unqualified technicians, will never ever give a penny to that company ever again.
Desired outcome: I want my computer to be fix, and I want my files and my money back.
Geek Squad
-
Computer Issues
I had a remote with a GS Agent named Mohammed yesterday to find out why my PC would not recognize an external hard drive. Now, that is the LEAST of my problems. After thoroughly scanning my internal hard drive, checking for viruses, etc., the agent then (at the end of the session) evaluated HIMSELF, giving himself glowing marks for excellency, then abruptly ended the session himself without resolving the initial problem. Now my PC has ALSO lost ability to connect with the internet OR locate any available networks. I believe he created a restore point, but didn't ask for input as to name it or where to store it. He DID call me once, from [protected]. Now I must disconnect my PC and bring it in for service. I have a maintenance contract with Geek Squad under the name Richard B Foort, at e-mail [protected]@hotmail.com. I am NOT A HAPPY CAMPER! My cell phone number is [protected].
Desired outcome: Re-establish connection with the internet.
Geek Squad
-
computer/printer
I went on to get some help with my printer. I really don't know if the printer is working like it should since I don't want to just print anything because the cost of the link it high. My computer is working until I go and open my account and the 5 dots keep going around and around. I get tied hanging on for service. A lot of times I have trouble understanding what they are saying and I have to keep on asking them. I also don't like when they say we will have to put you to another person. I am not sure if I am going to continue my service when my year comes up. I now need to call again and have them fix this problem. I find that the service is going down and the prices are going up.
Geek Squad
-
Failure to Refund Funds after cancellation of Maintenance Plan
Reference Geek Squad Case # [protected].
I Cancelled Maintenance plan on Jan 10 2021. Geek Squad advisor botched initial refund request. Despite several phone calls to query why refund was being delayed Geek Squad did not recognize their error until 24 Feb 2021.
Many, many phone calls and many hours on phone to date Geek Squad still not providing coherent response as to why refund has not occurred. Since the Customer Service responders cannot provide coherent response I have asked AND BEEN PROMISED a call from a Supervisor 4 times. To date, this has not occurred.
I have been the victim of Geek Squad incompetency for over 2 months now over a simple Plan cancellation and refund request. I will of course note the customer feedback and my complaint to the Better Business Bureau accordingly.
Desired outcome: Refund returned to my credit card
Geek Squad
-
Fraud billing!!! HORRID service from your overseas call center reps
On 2/23 my husband had Best Buy Geek Squad come to our home and hook up a WiFi booser for $99 that with tax came to $106.99. Today I received an email telling me your FRAUD SQUAD hit me $475.99 for my subscription! I NEVER subscribed to anything remotely close to Geek Squad, have ZERO need for this have tried for over the past 30 minutes to speak to a call center rep that has 1/2 a brain cell to assist me but it's useless, none speak English and hang up on me so I am telling you I DO NOT want this, will dispute the charge with my credit card company and NEVER shop Best Buy EVER again!

Mrs Steven Irenze a.k.a Deb Gray
Hudson FL 34667

Click here for the accessible version
Order Confirmation
Wed, 10 Mar 2021 9:32
Billing Team ([protected]@gmail.com)
To:you Details

Alternate text

Dear [protected]@aol.com,

Thank you for using network Services. This email is to inform you that your annual subscription with GeekSquad is renewed. The plan was confirmed at your end.

We have charged 475.99 USD.

Your order details are:

Order ID: [protected]

Total Amount: 475.99 USD

Product name: Network Services

Payment method : Online/card

Transaction Date: March 10th 2021.

Your Purchased:

Alternate text

Windows Services

$475.99

Sub-total

$475.99

Sales tax (VAT)

0.00

Total

$475.99

To upgrade/cancel your subscription, please contact our customer service desk given below. (Working Monday-Saturday, 8AM - 8PM EST)

+[protected]

Sincerely

Chris

IMPORTANT: Please do not reply to this message or mail address. For any issues, please reach our Customer Contact Centre

©GeekSquad Ltd. All Rights Reserved

Terms & Conditions | Unsubscribe

Reply Reply All Forward
Desired outcome: CENCEL this bogus subscription and credit my card back
Geek Squad
-
Scheduling an In-Home Installation
I have been a paying Geek Squad member for over a decade and part of my plan benefits is to have (pay for- reduced cost) an in-home installation option. I have tried unsuccessfully to schedule an in-home installation several times and have been told that there are no appointments available in my area until June and they can't schedule that far out. They tell me that my ONLY option is to call in every couple of days to see if an appointment has opened up. I explained that I call, then a recording tells me they are very busy and if I want, someone will call back in approx 48 minutes. So, then I have to hang around until someone calls me back. Is this fair to put the burden on a customer? Why can't they put me on a waiting list and call me when an appointment opens up? The Geek Squad Supervisor told me on 3-2-21 that it is not an option.
Desired outcome: REVAMP THEIR SCHEDULING SYSTEM AND OFFER A WAITING LIST
Geek Squad
-
Repair
We purchased the extended warranty and scheduled an appointment. All they could tell us was it would be any time from 8 AM to 5 PM today. At 5:45, we were called and told the repair person just wasn't coming and we'd have to reschedule. I'm self-employed and missing a day at work in this time of the pandemic is extremely costly. We received a call from Sears which sounded like one of those car warranty calls . I thought it was a scam. They never identified themselves as Best Buy, Geek Squad, or such. After speaking with four representatives, I was routed to a supervisor. The guy hung up on me! What HORRIBLE service. Never again will I purchase large appliances, or a warranty from Best Buy.
Desired outcome: Refund of warranty money
Geek Squad
-
TV Repair
On 01/14/21 my TV set would not go on and there was a flashing Red light. I called Geek Squad for repair and was told they would order parts and send them to my home and the service man will be there on 01/21/21. The service man arrived took my TV apart and replaced 2 of the 3 circuit boards in the TV. The TV still didn't work so he said he would order parts and would have to return when the parts. I have called the service man numerous times (twice per day) over the last week and he has not returned any of my calls. I even asked to speak to a supervisor and have called him numerous times (twice per day) and he doesn't return my calls. They say they have to order parts but I call and I'm told that there is no parts on order. Is there anyone that can tell me if the parts were ordered or are they going to replace the TV and when this will take place. Is this company policy not to return calls. When will I get an answer? William Kaiser 10833 Dennington Rd. Fort Myers Florida. [protected]
Desired outcome: Repair or replace my 75" TV
This review was chosen algorithmically as the most valued customer feedback.
The goal today, 1/21/21 was to transfer files to an external drive for use on a new laptop. Unfortunately, Windows 10s the newest update breaks - it is stuck in checking for updates. Every time I shut down or restart the HP envy laptop, the process starts again. I am unable to access my hard drive to transfer files to use on the new Dell Inspiron laptop...
Read full review of Geek Squad
This review was chosen algorithmically as the most valued customer feedback.
Hi I have a macbook air that was given to them for repairs. It was under warranty when i gave it to them and now they want to charge me even when it had an extended care warranty
Read full review of Geek Squad
Geek Squad
-
Dishwasher warranty
Hi
I bought Kitchenaid dishwasher from Best Buy Montreal on 11/28/18
Model KDPE234GPS

November 2020 the machine stopped working

The Warranty Valid until 12/03/2023 (we bought extra warranty for 5 Years from GEED SQUAD

We called the company to repair the machine
After TWo weeks the technician came to check it he found the MOTOR was broken ؟
and said wait for another 10 days somebody will come with new motor to replace the broken one
now passed 11 days no body call or come
Geek Squad
-
Reporting an issue with lack of delivery service and non-English speaking delivery team
Purchased 77in LG OLED TV from Best Buy. Best Buy was to have Geek Squad deliver tv and unbox tv. When delivery arrived, it was a 3rd Party Trucking Company, did not speak English, did not identify themselves or present id, would not unbox tv.
Thus, contacted Geek Squad Installation and Services Customer Service which is routed outside the US to Costa Rica. I explained the event and was told that because I complained about the delivery team not being able to speak English, I was NOT allowed to complain about that and if I would not retract my complaint about not speaking English, the call would be ended!

Are you kidding me Best Buy, you are now going against paying customers and not allowing us to call into a US based call center to complain you are sending out 3rd Parties who do not speak English and then we call into to complain, they tell us that is offensive and we are not allowed to bring up a language issue as a complaint? NEVER AGAIN Best Buy!
This review was chosen algorithmically as the most valued customer feedback.
On November 19, 2020, at about 10am EST - I called the Geek Squad technical support to ask that they not renew my membership, since I am being treated for Prostrate Cancer and could not afford it. Everything went well for a while, then the technical support person said I they would give me back the money that they had billed my checking account for, and...
Read full review of Geek Squad
We are here to help
16 years' experience in successful complaint resolution
Each complaint is handled individually by highly qualified experts
Honest and unbiased reviews
Last but not least, all our services are absolutely free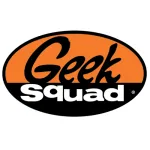 Geek Squad contacts