Food4Less reviews & complaints 41 - 28
I was at 44455 valley central way in Lancaster CA on Sunday I had been coming to the store since Friday trying to get courvoisier which was on sale but the store did not have it I ask for a rain...
Read full review
I was in the liquor depart and saw a sign that read 4 anos tequila for 4.99. Took to Tina the cashier and it rang up a different price. I immediately told her the sign stated 4.99. She went and...
Read full review
Absolutely disgusting !!! Went into food for less at roselands today to purchase some last minute items for the week. For a company that prides themselves on being the "fresh food people" this i...
Read full review
I was in the store located at 20801 Bear Valley Road, Apple Valley, CA. There was a skeleton crew on duty, there was no security guard on duty and someone intentionally set off a fire extinguisher...
Read full review
I was having a wonderful Sunday afternoon until I went through the line today at Food 4 Less on 5318 South Main Street. My cashier was talking on the phone discussing dropping off the car to a...
Read full review
Food4Less
-
Bad customer service and dirty
I went to food for less to return 3 items. I wasn't going to return the items so I tossed out the receipt. But for my own reasons I ended up not needing the items. I went up to the counter and asked if I could return these items and an employee there told me that one of the items they didn't carry. So I went to go and grab the item. I knew it was sold there because I had purchased it. I think this alone was very rude, after waiting in line cus I have to get outta line to go and select the product off the floor my return was denied due to it being medication although there unopened, un damaged they denied my return. Marco the manager was very rude as well so was the cashier Vicki M. I live close by so I always do my shopping there and I also for whatever reason sense a attitude with this indiviual and its becoming very frustrating! Another thing is that at the Indio location they sell deli meat and have a bakery there is never no soap to even wash ur hands and the restrooms alone are very unclean... no one seems to care! If the city of La Quinta was contacted health inspectors I don't think they"d find this sanitary at all!
Food4Less
-
Stops school fundraisers
On Fri 10 Sep 2010 I went to Food 4 Less to sell candy for a school fundraiser. The management told me that was not allowed. They contradicted themselves, and said they would have to allow everyone to fundraise if they allowed me. Next, they stated that they in fact did allow some fundraisers to operate, contradicting their previous statement. I told them that I see all the time people selling tamales in front of the store. I feel the store should allow fundraising. I have spent thousands of dollars at Food 4 Less for groceries, and now I will take my business elsewhere. The people over at Fresh and Easy seem really nice.
The complaint has been investigated and resolved to the customer's satisfaction.
Food4Less
-
fatty meats display
the meats displayed in front of the butcher section is full of fats.taking for a piece of lamb chops, the top is red with no meat but on the bottom ots just complete fat.even we cant select our own items.dey just server themselves.its so unfair.dey just rippin us off.



buyin one kg of chops and get 350grams of fats.



it was so gud in my country where dey we get grade C chops..but looks like here they sell grade D..please atke some action.
We are here to help
16 years' experience in successful complaint resolution
Each complaint is handled individually by highly qualified experts
Honest and unbiased reviews
Last but not least, all our services are absolutely free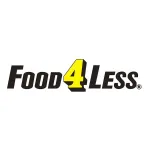 Food4Less Company contacts