Food City
-
Artificial graded meat,false advertising,wic labels
#1. Butcher constantly wrapping their brown beef with red, (happened before they admitted doing it, gave higher grade meat). This time health dept got this pack!#2. Wic is a mess, I got a list what I get, pick out items go check out says ain't cover even though wic office insist it's covered and foodcity got labels saying its covered.#3. went get groceries and was out $10 gas just find out closed hour early today. Dont have worry about me coming back, but you all need get your [censored] together for other customers, and to many damn so called managers outside molesting cigarettes!
Desired outcome: Close down or get new manager that actually does something besides walk around with a rolled up paper,and a duster sticking out their [censored]!that real pretty(not).
This review was chosen algorithmically as the most valued customer feedback.
The man that works at the food city on mission ridge road needs to be fired. This isn't the 1rst nor 2nd occasion that he has been completely and utterly rude towards multiple customers. The business is not suppose to close until 11:00 pm he has slammed doors right in my face to the point I wanted to call the cops on him its too the point were it could and...
Read full review of Food City
Food City
-
Bulk Chorizo
I have buying my Hispanic food stuffs from Food City for 20+ years, mostly from the store at Cactus and 32nd street in Phoenix. The product that has always been the catalyst for shopping Food City has been your bulk chorizo (best I have ever had until recently) a few months ago I got a 3lb batch that was super heavy in fat content, I brought this up to the meat department and the following purchase was great again 3 weeks later. I recently made another purchase of 3.5 lbs of regular and 1.5 of the spicy. And once again I got a totally different quality just full of fat. I took photos and would happy to forward of 1lb of your Chorizo soaking 5 paper towels just to be edible. I was left with a still greasy 1/2 pound. I truly hope this does not become the norm! Never had to question the quality of your Chorizo for 20yrs.
Desired outcome: I just want great chorizo, your last 20 years quality would produce maybe 2 tablespoons of removable fat. Please, charge more if you must, but no more bait and switch fat for meat in your chorizo.
Food City
-
Hamburger meat
My family and I have been food city customers for many years. Well.on June 24th 2022 my local food city in Chatsworth Ga had Hamburger meat on sale for $2.99 a pound but. if you bought $25.00 in store brands and other brands you would get it for a price of $1.99 a pound so we bought our limit of 10 pounds left came home added to our refrigerator to cook for the next day well. it was brown and had an aweful smell to it. I called my local store and asked for the meat department a associate answers I explained to him that the meat was ruined brown looking and had a smell to it. he said bring in your receipt for a refund I said well. dang I didn't have my receipt so could I bring it back for a replacement or refund his reply was okay and hung up.
Food City
-
Sale cutoff
On 6/25/22 I got off work at 11:45pm and hurried to the nearest food city before store close st 12:00 to take advantage of a sale advertised for Friday and Saturday. I got my items, got to the self checkout and conversed with the clerk about the barcode he needed to scan to activate the sale. He said he had it and did what he needed to do. I started scanning my items. Halfway through scanning he said it was 12:00; the sale was no longer good and he would not give me the sale price, so I had him delete the items.I looked at my phone and it was 12:00 sharp. I was in a different Food City the next day shopping and the manager on duty told me they can not override it when the system cuts it off at 12, which I find heard to believe.
Desired outcome: Honor your ad. It doesn't say until midnight. You should honor your sale until the close of business like you advertise. I want to be able to buy 3 8packs of body armour now for 4.99 each now like I should have been able to then.
This review was chosen algorithmically as the most valued customer feedback.
27th May 2022 To Company CEO/Complaints Manager/HR Manager Yesterday 26th May 2022, I went to Food city to purchase some items , on entering there was no Security guard at the entrance counter , to hand over my small parcel with valuable foods stuff before proceeding to shopp. On entering I saw the two security guards called them to attend . the male...
Read full review of Food City
Food City
-
Outlet incharge bad behavior
Today morning as a customer I suggested to the person incharge in Dematagoda new building outlet to have the discount structure appeared in the bill more simple so that customers can understand it easily but the guy was rude calling himself a degree holder and we customers understand nothing which led to an unnecessary argument. This type of toxic guys will ruin the reputed name of Food City. Please correct them.
Food City
-
Service, front end cashier, Sheila store# 668
Is it at your store about 4:40 on 23rd ask the cashier to split the payment and ran my cc well it paid it all. I asked her did she not split it and she told me I was the that should of done it and it was my fault. Well I'm a manager and that is no way to talk to a customer was very rude didn't offer any help a sorry or nothing I shop their all the time don't think I'll go back. She needs a attitude adjustment.
Desired outcome: As a manager, she needs to be wrote. You never blame the customer.
Food City
-
Pharmacy
Thursday May 12th at around noon I called the pharmacy for my hospice patient and I asked politely for them to fill a prescription at Dayton Tennessee store and the lady said they were going to get it ready well I had her on speaker phone and she thought that she hung up the phone as she and her coworker had a good laugh about"guess who that was?" And she said that patients name who is under hospice care and they laughed at the patient saying they told him two days previous that they would have it ready which was a lie but it belittled the patient and he could die any day but something should be done with these smart ellic pharmacy staff members but the patient will take his pharmacy service else where. How sad they should be ashamed.
Food City
-
customer service manager Melissa at Food City #605 37664 Kingsport Tn
I would like to file a complaint ... I am a senior citizen and shop frequently at your store in Kingsport TN 37664... I went to your store this evening.. 5/9/22 and was waiting in line to pay ... long line.. and customers in front of me with alot of items... I politely asked the store manager Melissa if I could possibly check out at your Starbucks department... as they seem to be more willing to help .. and are very 'customer service oriented'... she and another employee were standing visiting ... and absolutely not working... just threw up her arms and said.. 'this is all we got'.. I guess meaning the ONE REGISTER OPEN... and there were about four other employees standing around... I am diabetic,,,, about to go into a diabetic coma just waiting... I used to love shopping at your store... but lately the customer service in this store doesn't seem to be very important... please look into this .. it's pretty easy to be polite and customer service oriented... unless you really just do not like your job...at least be a little more helpful to us senior citizens and disabled customers... Robert Gonzales [protected]
Desired outcome: customer service training and empathy to seniors and disabled like myself. please
Food City
-
Noise Complaint -
Hello I am a resident of Hunters Lake subdivision in Johnson City, Tennessee The rear of my property is just 50 yards away from the patio of Holy Taco, your tenant at the end of your property on State of Franklin Rd

My complaint is about their loud music. Last summer it occurred every Saturday night. I was told I would not have to worry about it again this year because they would be moving the music to their property at Boones Creek.

Apparently that is not the case because today is Thursday, May 5, and it has started up again. I am very disappointed to think I have to endure another summer with this. The music has been so loud that I have to turn up the volume to hear my own TV. Because of the music, I cannot entertain on my back porch. I find it intrusive and unacceptable.

Can you work with your tenant to stop playing the music or put up a sound barrier around your property? In fact, a sound barrier around the back of your entire building would be helpful. Your trucks, dumpster dumping, alarms, etc. are also annoying, but not nearly as annoying as the loud music from Holy Taco . And by the way, the whole of Hunters Lake has boycotted Holy Taco because of this issue.
Desired outcome: Ask Holy Taco to stop their music or put up a sound barrier to block it.
This review was chosen algorithmically as the most valued customer feedback.
One week ago I bought 12 large white eggs in the nearest Food City 1430 Volunteer Pasrkway, Bristol Tennessee and most of them are broke and frozen. I'm extremely careful with my eggs when I bring them home I put them in the front seat.
Read full review of Food City
This review was chosen algorithmically as the most valued customer feedback.
I did something today that I have never done! And I will never go back in this store. My family has shopped food city for as Long as I can remember. I shopped the piggy wiggly in Bristol for years before you changed the name. I have told my wife for the last 6 months that I am done with the store on center st. You can never find an employee if you need...
Read full review of Food City
This review was chosen algorithmically as the most valued customer feedback.
I just left food city after attempting to spend a easter holiday breakfast with my boyfriend eating mineral. However from the second I walked into the second I left I was treated beyond disrespectfully by the security guard at the front door several times he came over and said rude remarks and comments. I feel that I was completely judged based on the way I...
Read full review of Food City
This review was chosen algorithmically as the most valued customer feedback.
On April 6, 2022, approx 4:30pm I was checking out after spending an hour shopping at 741 Dolly Parton Parkway, Sevierville, TN. Cashier asked if I had a Discount Card. I said YES, but it's in the car (key ring) with my wife & dog, enjoying the a/c while they waited for me. I asked cashier to use the "courtesy" card that normally is kept at each register ...
Read full review of Food City
Food City
-
Food City Parking Lot
Complaint about the Food City located on 4510 HWY 58

Chattanooga, TN 37416.

There has been a tractor trailer parked out in the front of the parking lot (located next to the Regions Bank) for over 2 months as well as some "crs" drop off bend. It is encouraging people to dump/drop off couches, trash, etc.

The back of the business parking lot is not any better. There is trash, buggies, etc. left out in the middle of the parking lot which is making it hard for ups/fedex to be able to drive and get to the back of the warehouse to drop off deliveries.

I would appreciate it if the district manager of this particular Food City would contact me. Jeff Covington [protected]. I have spoken with the general manager at this Food City several times and nothing has been done. I would be happy to walk around the facility with you and point out the problems I have an issue with.
Food City
-
Cake from Bakery
Bakery in Store 664 in Colonial heights, Tn on Moreland drive I ordered. A cake for my son's 11th birthday, I gave the bakery clerk a picture to put on the cake. Next day my wife picks up the cake it isn't remotely close to what I ordered it was a Chinese birthday cake with happy birthday on it. And my wife saw the clerk that took the odered he avoided her went and hid the day we picked it up. Cause he knew. We picked cake up on February 19, 2022, honestly my son and I are of japanese decent so you can see why it's appauling, choose that of all things to get wrong and it's not even Chinese new year in late February.
Desired outcome: We were only reimbursed for the charge for photo print not the whole purchase of the cake, yes I kept the cake it's a bday party. For a kid after all
Food City
-
Food City Harrison TN 37341
I am concerned that I never see the manager and really not sure that he is even still there. The front of the store is run by teenagers or young adults that are often on their phones texting. The adult management is always stocking shelves. I never see them at the service desk.

I was overcharged by $40 this past week. The cashier had entered the wrong number for me. I was charged full price for cokes that were on sale. I told her that she could remove them from my order. She said they were no longer on sale. I suggested they remove the sale sign. She called someone to remove the items from the register, and she too said that the sale was off.

I shop regularly at this store but considering changing. It is very conveniently located, but after having almost $200 dollars worth of groceries rerung, the convenience is not worth it. The young man did not comment on anything other than asking me what was on sale. When he realized it was more than just a few things, he did rering all the items. I did have frozen groceries in the car.

I have filled out the questionnaires that you all send out regularly, but never receive any responses or see any changes.
This review was chosen algorithmically as the most valued customer feedback.
I went down to the food city location in Chatsworth Georgia after work ready to get groceries after a long day at work. I couldn't find a product so I asked the manager who I was informed was named Charles Seay where an item was and he was not only extremely rude to me, he was mumbling under his breath and extremely rude too. I've never received this kind...
Read full review of Food City
This review was chosen algorithmically as the most valued customer feedback.
Had fruit trays on sale was marked five dollars got to the check out she said they were 24.95 I said they were marked 5.00 sale she said that there's no way it was .Been trading there for years but may have to go somewhere else. Happen on February 11 2022 at about 10am
Read full review of Food City
We are here to help
16 years' experience in successful complaint resolution
Each complaint is handled individually by highly qualified experts
Honest and unbiased reviews
Last but not least, all our services are absolutely free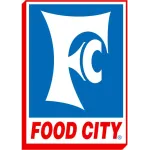 Food City contacts