First American Home Warranty / First American Home Buyers Protection complaints
116
First American Home Warranty / First American Home Buyers Protection
-
Home Warranty
January 20th, 2022 my home had a natural gas leak. My wife smelled what she thought was gas, and called the gas company. The gas company verified there was a natural gas leak and shut off the gas to the house. The temperature was under 30 degrees, below freezing. My family stayed in a hotel that night, but the problem is the house with no heat below freezing will cause the water pipes to burst. I called First American Home Warranty to submit a claim for this gas leak which they claim to cover. They sent a plumber out on January 21st, he said he needs authorization from First American, and even if he got it he doesn't have enough time in his schedule to fix it that day. First American's contractor said soonest he could be out was the next week. It would have to wait a week in below freezing temperature with no heat. A big emergency. I called another plumber and he came out to fix it right away. I submitted a claim for reimbursement from First American to cover the repair, since their contractor would not fix it in time to prevent my entire home from being destroyed with water. They told me they would not reimburse me and it was not an emergency. A gas leak not an emergency? No heat below freezing temperature not an emergency? Bursting water pipes not an emergency? My choices from this company were let my home be destroyed or have to pay out of my own pocket to fix something they cover. I submitted a complaint elsewhere, First American responded by saying "Company will consider it an emergency when failure of a covered Item renders the home uninhabitable; in these instances, Company will make reasonable efforts to expedite emergency service" The home was uninhabitable, due to a natural gas leak and no heat during below freezing temperatures. First American made no reasonable efforts to expedite emergency service. When confronted about neglecting their own policy, their response was " The claim was placed using the online system and was placed as a normal priority." Which it was not, it was placed over the phone, with no option to request an emergency service with their automated system. My situation by their definition was an emergency, and they failed to adhere to their own policy. First American denied my request for reimbursement and could not address any of these mistakes they have made. "They blatantly neglected their own policy, and proved beyond a reasonable doubt they did not follow their own policy and chooses to deny a claim covered in their contract regardless of their failure.

I would not recommend First American Home Warranty to anyone. Expect to be denied coverage and expect to be neglected during an emergency situation. Expect First American to not follow their own policies.
Desired outcome: Refund of the repair First American claims to cover that was performed by a third party contractor due to First American not honoring their emergency policy by not performing the repair in any reasonable or safe amount of time.
First American Home Warranty / First American Home Buyers Protection
-
Washing Machine
Our washing machine malfunctioned and caused significant flood damage in the house. There are two problems: 1) I reported this problem several times months earlier to First American -- the washer was overfilling and not draining; several techs were sent but did not fix the root of the problem. Apparently there was a broken valve that they failed to fix; 2) after the flooding accident, First American took almost a month to send a technician out, and by that time we had to move the washing machine out of the laundry room in order to allow for demolition to remediate flood damage. I couldn't live without a washing machine, so I bought a new one. First American insists that the broken unit must be connected -- a month after the incident -- in order for them to do anything about this claim. They had no sense of urgency when I first reported the incident and emailed repeatedly pleading to expedite their technician arrival soon after the flooding incident. They still waited for a month and now will deny my claim because due to the time passing I have another washer connected instead of the broken unit connected in the laundry room.
Desired outcome: Since First American failed to repair the repeated problem, they should reimburse me for my deductible on the house insurance in the amount of $2,500 and reimburse me for the cost of the new washing machine.
This review was chosen algorithmically as the most valued customer feedback.
This is issue has been going on for 2 months and First American use every scenario to avoid making the repairs. Although the water was turned off to the toilet, Quality Plumbing was looking for a leak. How does that work? The water to the toilet is off due to water leaks but there wasn't an attempt to turn it on. He wasn't very knowledgeable that water...
Read full review
First American Home Warranty / First American Home Buyers Protection
-
Microwave & Oven is one unit and both are not working properly.
Around Sept. 14th, 2021, I put in a service request for the Microwave Oven not getting hot. On Sept. 21st, Nick from Norrod's Appliance came to the house and my son-in-law explained that the Microwave & Oven is a single unit. He explained that the Microwave gets hot, then it doesn't. Probably a problem with the magnetron. Also, the time and timer and defrost doesn't work. Then he explained that the oven heats unevenly, burns the bottom and leaves the middle uncooked of most everything put into the oven. So, Nick puts a cup of water in the microwave for 1 minute and it gets hot. He turns around and says he's done and the video camera hears him say "both units are going out." Norrod's Appliance completes the order without any repair done. So, I have contacted FAHW twice now to get a different appliance dealer to correct the problem. One of the service reps reopened the service request with Norrod's which is what I DIDN'T WANT! I have called and emailed Norrod's and they do not reply to either one. I am paying FAHW to make repairs to my appliances or replace them.
Desired outcome: I want another qualified appliance repair company to come out and make repairs to my microwave and oven or have them replaced!!! This is for 1049 N Linwood St, Visalia, Ca. My phone number is 559-467-5260.
First American Home Warranty / First American Home Buyers Protection
-
Service claim for water heater
I called on 8/30 and put in a claim for my hot water heater. It took a week for AZ plumbing to come out. The technician stated it was the thermocouple and it would take a week to order. I called FAHW and asked it to be expedited and was told the contractor uses their own parts so I would have to wait. Called the contractor back a few days later to check the status and was told FAHW has not approved the part. Called FAHW and they had to get contractor relations to get the contractor to give a final report ( reason for delay) so they could approve the repair but also stated there is a pre approved amount so the contractor should be able to order the part with that money. The contractor stated they have to get a different part that will cost more so need approval. So they blamed each other. This went back and forth for a week and finally the contractor said they would have the part on 9/21 as it was on back order. They ordered a burner assembly instead of thermocouple because they could not find the thermocouple. Today is 9/21 so I called the contractor and asked to schedule the install. I was informed they never ordered the part, couldn't find it, so the FAHW was supposed to do it. This was supposedly done on 9/9 but I spoke with them after that date and they were ordering the part. Called FSHW again and was told the contractor was supposed to order but since they didn't, they will, and get back to me in 24 to 72 hours with when the part would come. So still no hot water and don't know if I will have it anytime soon.
Desired outcome: Hot water heater replaced if part cannot be found and installed this week.
This review was chosen algorithmically as the most valued customer feedback.
I am so upset with fahw. We sold our home and called and spoke with brenda on 3/16/21, alfred on july 9th (to cancel) and it was not disclosed that we would be charged for any repairs that first american paid out... Ridiculous. We wanted to transfer the home warranty to our new home in lufkin, tx, but fahw does not offer services in our area... Not our...
Read full review
First American Home Warranty / First American Home Buyers Protection
-
Home warranty - plumber
14 July 21. I called early last week to have a plumber come back out to fix what they had not fixed. I hadn't heard anything by the 9th. I called First American. While I waited on the phone they called the plumber, came back to me on the phone and said that they had approved everything and lined up a plumber to be at my house 14 July 21. When the plumber didn't show I called the plumber and they said they were never scheduled to come out today. I called First American again. They blamed the plumber. Then there dates didn't line up. Then they finally admitted that they never actually scheduled an appointment. Then after speaking to the 5th person they tried to blame me. Company ever! Worst they just don't care.
Desired outcome: some type of compensation for time off of work and hassel they caused me
First American Home Warranty / First American Home Buyers Protection
-
ice maker
Filed request for repairs on ice maker. Sent All Hours Appliance Repair to fix problem. Request #310266649, work order #614937775. Have contacted All Hours and was told that your company wanted second opinion on replacing ice maker. Have heard NOTHING sense! I paid him the $75 co-pay and expect you to take care of this problem! Now won't look at complaint if too short, not really trying to honor warranty? expect response soon!
Desired outcome: Ice maker repaired or replaced ASAP!!!
This review was chosen algorithmically as the most valued customer feedback.
On October 10, 2019 my wife and I paid $1020.00 to First American Home Buyers Protection Corp for their Premium Plan. On March 30, 2020 our built in septic pump failed and our basement flooded. We called for coverage and paid a $75.00 service fee to First American Home Buyers Protection Corp. No one ever came out to look at our problem. I had to hire my own...
Read full review
First American Home Warranty / First American Home Buyers Protection
-
Very poor service
I am being forced to pay a co-pay for a plumbing problem. I have already spent over $3000.00 to get to the problem and now I am told there is a limit to what First American will pay. I have been without service over two weeks waiting for this problem to be solved. Please contact me at 7193929117 for the whole story. There have been 3 plumbing companies who did not wantto deal with the issue.
Desired outcome: Need First American to pay the balance of the charges.
This review was chosen algorithmically as the most valued customer feedback.
We opened a claim #309946388for our heater 10/25/2020, we made First American Home Warranty aware of freezing temperatures and an infant in our home. A contractor was assigned, the contractor was outside of our service area and rejected the work order. A week later we followed up and First American reassigned a new contractor. The First American contractor...
Read full review
First American Home Warranty / First American Home Buyers Protection
-
Service
Water heater did not work so they found a contractor to come. This contractor doesn't answer phone calls. Texts me back with time and date but never showed up. Contractor came out another day and looked at my water heater for 5 minutes and left, he said he will need to write a report to submit to First American. That report never happened, checked the status online to say the service has been completed. Nothing was ever complete! What a nightmare not having any hot water for a few days. Now, First American is billing me for the contractor that did not do any work. Do not buy home warranty from First American! its a FRAUD! they will not fix or replace anything, will just give you excuses and more than two hour wait on the phone.
This review was chosen algorithmically as the most valued customer feedback.
Bogus, horrible, useless company!!! It has been 5 weeks since I reported my refrigerator/freezer not working. I have been neglected, ignored and left without refrigeration. They have used 2 different appliance repair companies, Adept and MJ Appliance, I've had one appearance from Adept Appliance. They were at my house 7 minutes, left and never called or...
Read full review
This review was chosen algorithmically as the most valued customer feedback.
Yelena Furmanova, address is 65072 Mesa Ave, Desert Hot Springs, CA 92240, #10625987401 Premium Plan Coverage Period: 09/08/2019 - 09/07/2020 Central Air Conditioning (electric), Pool/Spa Equipment Claim 614025715 According to our agreement - "Filters, valves, timers, pumps, circuit board, heating units, pumps, motors, salt water cell, pool sweep motor...
Read full review
First American Home Warranty / First American Home Buyers Protection
-
Robbed me by first american home warranty acting in bad faith
Last November 2019 I purchased my home in Barstow, CA. I was not finished moving when the electrical receptacles stopped working. I called an electrician, a contractor for the Marines in Barstow. First American Home Warranty charged my $75 and the policy premium. Their technician came and said there was nothing wrong with the electrical system. The referral for a personal electrician repaired many outlets and said there was a short in the alley. However; First American Home Warranty conspired with him. The so called electrician that did the work said I had to pay him cash up front and not to tell anyone. I had a hard time to billed me when the First American Home Warranty asked for receipts. He told FAHW that what happened was my fault, when I had just moved into the house! So now I'm out $1, 925, included $400 for the so called contract
This review was chosen algorithmically as the most valued customer feedback.
My name is Virginia Coleman, contract # 10567581202. I have already been sent two repair companies, one which did not show up at all and the second one trying to make high amounts of money off of me. Even put in the report as if my system lacked maintenance which is not true. Showed me a picture of a unit in someone else attic. Maybe he thought I had never...
Read full review
First American Home Warranty / First American Home Buyers Protection
-
central a/c
My condenser started leaking. First American Home Warrantee sent out one technician and confirmed it was leaking. No more response from them. FAHW sent out another technician and he gave me a list of demands to do before he would consider doing the work. Technician #3 came out and confirmed the leak. Never heard back from them. I decided to call a reputable local A/C company to do the work. They came out the same day gave me an estimate that I accepted it and two days later I had a new central A/C and Heat system installed. I optioned the cash out option and was told $600.00. I have contacted FAHW several times and was told they were not going to cover anything. I pay extra for he A/C insurance.
This review was chosen algorithmically as the most valued customer feedback.
from july 2017 to july 2018 you took out of my account, without my concent ( I cancelled 7.13.17, , did not renew 6.13.2017 37.99 6.19.2017 37.99 6.29.2017 40.99 8.16.2017 40.99 10, 5.2017 40.99 10.16.17 40.99 11.16.17 40.99 12.28.17 40.99 1.3.2018 150.00 1.102018 109.01 3.1.2018 40.99 4.3.2018 178.00 4.3.2018 40.00 6.2.2018 82.00 7.9.2018 79.00 7.16.2018 75.99 7.13.2018 41.99
Read full review
This review was chosen algorithmically as the most valued customer feedback.
Called first American home warranty for my central A/C unit in the attic that had a clogged condensation water drain. The water was over flowing through a vent in the lines drain. I called on Sunday morning to start a claim. An hour later I noticed that the water was coming out in the upstairs bedroom and bathroom. Then I found it leaking onto the mattre...
Read full review
This review was chosen algorithmically as the most valued customer feedback.
Washer went out in april, repairman came out, looked at washer & ordered part, installed part when received, still not working. Ordered more parts, when received made appointment, 2nd repairman claimed he showed up & we were not home. I live in a gated community & you cannot get in without permission of homeowner, my husband & I were home waiting for him...
Read full review
We are here to help
16 years' experience in successful complaint resolution
Each complaint is handled individually by highly qualified experts
Honest and unbiased reviews
Last but not least, all our services are absolutely free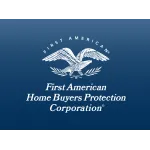 First American Home Warranty / First American Home Buyers Protection contacts
Most discussed First American Home Warranty / First American Home Buyers Protection complaints
Home warranty