StyleWe
-
12 clothes
On the 04/24/2022, I place 12 orders, Which 2 on Stylewe website, payed with on my Credit Card and already discounted. However, two off the products it wasn't Sold out by the time I have purchased and now it's shown as it is.

On the day, 05/06/2022, I received an email from Stylewe, with a tracking number by USPS. the orders that wasn't sold out it wasn't on the list and, for my surprise, when I checked the tracking number at USPS, the number DOES NOT EXIST!

I have both, The order number and the tracking number. I payed $250.00 for the purchase I made, and the two products that now shown as sold out was included.

When I'm gonna get the correct tracking number and must important: ALL the purchases

I have made and payed?
Desired outcome: I would appreciated a respond
This review was chosen algorithmically as the most valued customer feedback.
i been trying to send a package back i received it and you sent it to me again i don't need two and you charged my pay pal account twice i jus received it again. i need a return lable to send the package back you are sending out these packages with out a return invoice please send me a label to return the items. thank you zina watts
Read full review of StyleWe
This review was chosen algorithmically as the most valued customer feedback.
I purchased a collarless cardigan on March 16, 2022. Invoice ID: HBB02873443.1 The transaction ID: 0G1376106F948383W Transaction ID: 0G1376106F94383W Merchant Transaction ID: 87G6869188831753M Payment to Stylewe Payment from: Jo Richmond
Read full review of StyleWe
StyleWe
-
Certified return of 2 items totaling $58. No credit given
On Feb 16, 2022, returned 2 I'll fitting items of clothing to Stylewe at the address shown on the shipping label in Jamaica, NY. It was received by them Feb 18,2022. In spite of numerous emails sent to their customer service email address, there has been no acknowledgement from them about the return. So I'm out $58.00.

There are many items I've purchased from this company, have returned 2 other items for poor quality with no problems so I'm quite disappointed on their handling of this issue. I'm going to think twice and twice more before ordering from Stylewe in the future.
Desired outcome: Please refund back to my PayPal account $58.00.
StyleWe
-
Item sent back to me instead of a refund given
I purchased 3 items from this company. The clothes were terrible. Sizing was so off I could not possible use them. After an existing exchange wit their return department or whatever they called it. I was finally given an address overseas to send them back to. Which I did exactly as asked. Today I get the clothings back and no refund was given. I paid $44.00 dollars to return these items. I want a full refund given. My info is below

Patricia Ford

[protected]

Order number was HBB02813450
Desired outcome: Refund in full was expected
StyleWe
-
I ordered about eight items of clothing at reduced prices 80% off
Stylewe was the company i ordered about 7 items from appx $72. Free shipping over $50. So I expected no more than this to show on my statement. I looked this morning there is a pending transaction for 125.24. I called my credit card company and they flagged it as a scam. because it is not the same Company I ordered from. I need a full refund since it is not ChicV Group from the United

Kingdom and Ireland that I ordered from. You just cant trust anything online.
Desired outcome: I need a full refund of 125.24
StyleWe
-
Order return and refund
I ordered 2 dresses. None were even close to the right size.

Sub-Order:7801949

Sub-Order 7801950

I contacted Stylewe via email and organized to return them on August 7, 2021

They sent me the return label (see attached), I printed it, I packaged the dresses securely and attached the return label, then mailed it to China at my cost ($27.75) on August 7, 2021.

Today (01/29/2022) the package was delivered back to my house as undeliverable in China. See picture attached.

Im now out the cost of the dresses AND the shipping!

I believe Im due a full refund for completing the return as requested. It's not my fault that someone in China has messed up the delivery.
Desired outcome: Full refund for my order.
This review was chosen algorithmically as the most valued customer feedback.
blouse Elegant 3/4 sleeve solid color black size medium $33.82 pay pal. ordered month ago still have not received . order should have been received well before christmas. if blouse is not available, please refund cost of $33.82. thank you.
Read full review of StyleWe
StyleWe
-
Complete order
My wife ordered several garments from you, one dress had multiple stains in it, another item your company took the discretion to send a different color of the item without notification of the change, another item is so large you can use it as a tent, the fabric is of very poor quality, she spent more than an hour chatting back and forth with your customer service and was basically told to deal with it and no refund not partial refund would be accepted by your company, it wanted us to keep the items and offer a small percentage refund, why should we pay for items that cannot be worn in public due to staining, poor fit and wrong color, she wants a 50% refund on the entire order at minimum. order # HBB02828747, sent photos of the damaged good while chatting with your customer service
StyleWe
-
Poor quality
I received my order on 12/7/21 and was disappointed. The material on all the items was of substandard quality and not as described. Completely different than the pictures. Not worth returning these items since you have to pay to send them back. Money down the drain. I will stick with purchasing from Macy's, JCP, and other American stores. Buyer Beware!
StyleWe
-
Order not received
Purchase date: August 18, 2021
Item #/ description: 1284033/ Polyester cotton short sleeve blouse
Invoice ID: HBB027905171
Transaction ID: 60219290XY235240K
Refund amount due ASAP: $26.98

Item was never received. Please refund.

Thanks for your immediate cooperation.

Sincerely,

Gwendolyn McCord
4740 Silverdale Rd.
College Park, GA 30349
StyleWe
-
Return of product
The company sent an item that was the wrong size, then told us the return center is in China and they might return it to us at our cost, so we should take a 15% refund and be happy. We would have to pay for the return shipping anyway- to China. Their company sent the item from California, so we know they are using China as a way to extort money from customers.
Desired outcome: Full refund or be able to return item without threat they would return it and charge us shipping
StyleWe
-
Dress and three tops
I ordered the items on or about 4/19/2021 and received them on May 9th, 2021. The items were not the same as pictured and were not the same fabric as advertised. It was polyester and pajama like. I cannot wear this material. I emailed May 9th, 2021 for a return label. I received a response back from StyleWe asking which items I needed a return label for and I responded the same day, I need to return all for above reason. I had no reply. I sent a second request on May 14, 2021 with still no response. I then turned the request over to my credit card company who is still asking for information with nothing resolved. After finding out my credit card needs moire information, I contacted StyleWe again on 8/24 asking for a refund and return label. They told me since I didn't request label for 30 days, they couldn't. I sent them my request the same day as receipt of items and they asked for screen shot, which I sent. Still no response. Of note, they sent a copy of return label with my name on it to my cc company, but never to me. (This is how I have address below.). My cc company sent poor copy of their notes, but I cannot read.
Desired outcome: Full refund of $88.74
StyleWe
-
Quality opportunity to return or exchange
Very poor quality paper thin I wear
8-10 even there 2x what is too small i've been trying for 3 months to get an exchange or a credit and they will not they waited until after the 15 days to finally respond to me and then stood firm that I was passed 15 day so they will not allow me to exchange or return.. And would not honor there discount coupon terrible company to do business with and it comes from overseas and you were charged an extra delivery fee. They just jerk you're around and refuse to stand behind their own exchange policy. Given enough frustration they know you'll just give up they have no intentions of giving you an exchange or your money back.
Buyer beware!
Desired outcome: Would like my money back for the items I want to return
StyleWe
-
fraud
COMPLETE FRAUD! I cannot comment on merchandise because I NEVER RECEIVED ANY MERCHANDISE although order was place over one month ago. Now i'm told they shipped merchandise and USPS told them package that someone signed or package. NOT TRUE! Spoke to USPS who told me the package was NOT signed for. USPS gave me claim number. Stylewe told me to get case ID and send into to them and they would issue refund. Still getting runaround lies that I (or someone at my house) signed for package. I LIVE ALONE and have cameras all around my house. NO PACKAGE WAS DELIVERED FROM THIS COMPANY! SAVE YOURSELF THE HEADACHE AND STRESS ASSOCIATED WITH DEALING WITH THEM! If you're interested in forming class action based on what I have since learned about them, please let us band together!
Fraud from beginning. Initiated chat to determine why i had not received merchandise. was told package "miraculously" out for delivery that very day! Over a week ago ... still no package. Was told they would issue refund after I sent them USPS claim no. Sent that and now the story has changed again! All responses come in the middle of the night (likely from China) written in broken English. Checking on US commerce and fair trade laws to determine how to proceed legally!
Desired outcome: COMPLETE REFUND TO MY CREDIT CARD
StyleWe
-
item damaged
i have tried to reach out to style we several times regarding an item that i fully paid for within my order and it was received very dirty and damaged. the stains cannot be washed out and i sent images to the company of the stained item and have received no response to date. this has been 4 weeks already. the stains are some type of dirt on the fabric but deeply imbedded. i need this resolved because i cannot use the item that i paid for.
Desired outcome: replacement or refund
StyleWe
-
Stylewe.com - Order No.: HBB02759351
Stylewe.com - Order No.: HBB02759351

StyleWe.com is a complete SCAM - They will steal your money.
8/5/21

Stylewe.com is a complete scam. I placed an order on May 7, 2021. After six emails and 3 months later, there is no merchandise, no refund, no number to call, and no longer any replies from STYLEWE. Dont seem to be able to upload images to this review, but i have all the completely useless standard email replies from STYLEWE: " your order has been shipped, here is the tracking number. The link info IN CHINESE.
BUYER BE AWARE!

Tip for consumers:
Buy from Stylewe.com if you want to throw your money away

Products used:
The products were paid for 3 months ago, still have not arrived
Desired outcome: refund or merchandise delivery
StyleWe
-
3 blouses
I bought four blouses and returned three of them. I have not received a refund for the three blouses I have returned. First of all the black sweater type long sleeved blouse with a ruffle at the neck didn't look like the picture in the ad. The ruffle was shorter and didn't look as nice as the picture. the white and black pockadot shirt in the ad looked like it was made our of cotton and the bow was much bigger than the bow on the shirt I received. The ad photo looked like it was made from a completely didn't fabric. The third shirt I returned wasn't constructed very well. All three fell below my expectations for each shirt.
Desired outcome: I desire my refund for the three blouses I have retured.
StyleWe
-
unethical behaviour
I order two products from you both on July 10

1 blouse, order number- HBB02776978

1 pair of sandals, order number - HBB02777247

you charged my credit card and I have not heard from you where the merchandise is.

Please inform me when I can expect delivery on it or I shall cancel the charges on my credit card for these products

You are a very unethical company giving a phone number that doesn't work and having another company coming in that wants to charge for an answer, I shall never order from you anymore and will not recommend you to other people, I hope to get an answer on my problem as soon as possible.
StyleWe
-
product misrepresentation/refund
I ordered several pieces of clothing order # HBB02770100 which arrived on July 3, 2021. I had waited a while for this order so naturally I opened it right away. Every piece I received was something wrong. Most of it was based upon quality and poor workmanship as well as fit. I was confused due to the fact that I had ordered from this company before an any product I ordered I was able to return for a credit or refund. I requested a refund and was packing the item to be sent back when I received the first email sent to me stating:
"Sorry that you are not satisfied with the item" the in bold letter the following sentence"PLEASE NOTE THAT CUSTOMERS MUST RESPOND TO EMAIL WITHIN 7 DAYS. IF NOT WE WILL CLOSE THIS CASE AFTER THE AFOREMENTIONED DEADLINE". They went on to say that their center is located in Guangzhou, China and that as a customer I am responsible for all shipping cost and other return related charges inclusive of custom fee and that my refund will only be issued after recept and inspection of package. However this was the kicker "SINCE INTERNATIONAL RETURNS MIGHT RESULT IN LONG WAITING TIMES AND INCUR SUBSTANSTIAL COST ON MY SIDE, WE RECOMMEND SOME ALTERNATIVE METHODS TO RESOLVE THE ISSUE. WE WOULD LIKE TO OFFER YOU A 15% CASH REFUND INSTEAD OF RETURNING THE ITEMS. iF THERE ARE ANY SIZING ISSUES YOU CAN USE YOUR REFUND TO ALTER THE CLOTH". If I still wanted to return the package I should email them for a return label within 7 days of the aforementioned deadline.
***Kindly remember any addresses on the parcel are not approved as the return address.(?)
I sent a response stating that what they offered was appx $42.00 off of a 279.00 order and due to the fact that NO WAY would me waiting for a label, shipping and the waiting for items to be approved would happen within 7 days, me frustrating myself to send it back would not be resonable. SO! I will accept not 15% of the order, but 50% cash refund to be issued to me within 7 days. Due to the fact that I had never had too much of an issue with them before, ( me trying to be nice). Their response as of July 4 was this "SORRY FOR ALL INCONVIENCE. WE DID NOT OFFER 50% REFUND. IF YOU WOULD LIKE TO KEEP THE ITEMS AND SKIP THE RETUN HASSLE, WE WOULD LOVE TO IMPROVE THE COMPENSATION RATE TO BE 25% MONEY REFUND. They then sent me a reurn shipping label and stated all of their requirements, i.e package the iem came in, all tags on clothing, etc, etc, (although more than half of the clothing had no tags, no bags, blah, blah, blah).
My response was as of July 4, 2021 I did not ask for a return label, I asked for 50% of my money that I spent as a cash refund. Not 15% . I also stated that I purchased the items in good faith and that I was shocked at the company's policies, and that I had never had a issue before but then I never had such Horrible(Crappy) merchandise sent to me before.
At this point I want full compensation.

P.S. I'm only using capital letters because I cannot use Bold sentences. I am not screaming.
We are here to help
16 years' experience in successful complaint resolution
Each complaint is handled individually by highly qualified experts
Honest and unbiased reviews
Last but not least, all our services are absolutely free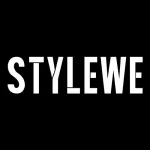 StyleWe contacts
StyleWe representatives

StyleWe

StyleWe CS-rep