Ezee Flights complaints
5
Newest Ezee Flights reviews & complaints
This review was chosen algorithmically as the most valued customer feedback.
They advertised tickets for £691 on cheapflights.com. I paid for tickets and filled up the form. 10 minutes later, I got a call saying ticket is now £1200 and that I need to pay the difference, I explain to Rachael Somerhalder Sr. Travel Advisor : Vacations that I cannot pay that amount as that's almost double of what was advertised. Racheal told me not to...
Read full review of Ezee Flights
This review was chosen algorithmically as the most valued customer feedback.
I have had such a bad experience with Ezee Flights! I booked my flight on the Sunday night and their website said it was available! Hence I went ahead and booked and paid for it. They sent me an email within minutes saying they tried to contact me which they didn't. So I called them only to findout that the flight wasn't available apparently! I asked for a...
Read full review of Ezee Flights and 1 comment
Refund
I had a flight to the Dominican Republic through Ezeeflights and American Airlines cancelled our connecting flight from Miami to the DR. American Airlines was refunding all their customers at the time so I got an email stating they refunded Ezeeflights on 7/2/2022. Well let the nightmare begin. We had a group of 8. 4 got refunded, 4 did not me included. I've been told from Tyler at Ezeeflights 3 times my refund would be processed. It hasn't been. We are 4 months out now. They ignore you most of the time. You're not allowed to speak to a refund manager on the phone. Sounds like money laundering scheme to me.
Desired outcome: Refund of $556.
Is Ezee Flights legit?
Ezee Flights earns 71% level of Trustworthiness
SAFETY SUGGESTION: ComplaintsBoard has evaluated Ezee Flights and determined that it has an excellent credibility, highly trustworthy level of trust, with a legitimacy rating that is more or less around 71%.
The age of Ezee Flights's domain suggests that they have had sufficient time to establish a reputation as a reliable source of information and services. This can provide reassurance to potential customers seeking quality products or services.
Ezeeflights.com has a valid SSL certificate, which indicates that the website is secure and trustworthy. Look for the padlock icon in the browser and the "https" prefix in the URL to confirm that the website is using SSL.
Our scan shows Ezee Flights website is free from malware and phishing activities, which are types of online threats that can include viruses, worms, Trojan horses, ransomware, and other malicious code, as social engineering tactics used to trick users into sharing their personal information.
Ezeeflights.com has been deemed safe to visit, as it is protected by a cloud-based cybersecurity solution that uses the Domain Name System (DNS) to help protect networks from online threats.
According to our analysis, Ezee Flights appears to be offering travel services on their website. While many travel companies are legitimate, it's important to be cautious and do your research before booking a trip to ensure that you are getting a good deal and not falling victim to a scam.
Ezeeflights.com appears to have online shopping features, it's important to know that the platform supports an extensive range of payment methods, making it convenient and easy to complete your transaction. The payment procedure on the website is also relatively simple and straightforward, ensuring a smooth and hassle-free experience for buyers.
However ComplaintsBoard has detected that:
Ezee Flights has been found to only resolve 20% of 0 negative reviews, indicating a lack of commitment to addressing customer concerns. Many customers have experienced long wait times for responses or resolutions, unhelpful or inaccurate answers to their questions, and a lack of follow-up or updates on the status of their issues.
Ezeeflights.com has relatively low traffic compared to other websites, it could be due to a niche focus, but could also indicate a potential lack of traffic and popularity. The ezeeflights.com may offer a niche product or service that is only of interest to a smaller audience.
Ezee Flights protects their ownership data, a common and legal practice. However, from our perspective, this lack of transparency can impede trust and accountability, which are essential for establishing a credible and respected business entity.
We conducted a search on social media and found several negative reviews related to Ezee Flights. These reviews may indicate issues with the company's products, services, or customer support. It is important to thoroughly research the company and its offerings before making any purchases to avoid any potential risks.
Our verdict: Ezee Flights is safe to work with, and you can proceed with confidence when using their website. However, their 20% Resolve Complaints rating is concerning. We recommend approaching their services with caution and reading reviews before making a decision.
Air tickets
I made two reservations with them. In one reservation, after I paid in full for the itinerary for confirmed tickets, they told that flights are not confirmed after almost 5 days (just 6 days before travel). They made me to take connecting flights (red eye flights), pay baggage fees. They even did not provide me direct flight to my International destination. They were not at all apologetic. In another reservation, they took payment in full for confirmed flights but did not issue tickets for about a month.; kept on delaying this saying that they will confirm tickets soon. When i checked with Airlines, they said they did not get money from Agent to confirm tickets. After about a month, they asked me to change my travel plan and did not give me any valid option to fly. No one at Ezee flights - rep, managers, supervisors helped me out. They were not ashamed of keeping me in dark about the flights. I had to eventually book other expensive flight. Till this day, I am waiting for my refund. It's more than two and a half months that I booked those flights. I think it is their way of doing business - secure money from client, get higher fare for non stop flights, change flights at end moment; client can't do much about that as it would be last minute change and provide connecting flight option which was anyhow cheaper on the day booking was done and payment was made. They are unethical and unprofessional. Beware of them. DISAPPOINTED ! HORRIBLE EXPERIENCE! STAY AWAY FROM THIS AGENT.
The complaint has been investigated and resolved to the customer's satisfaction.
deceptive service
these people took my money and left my family and me stranded in frankfurt with poor service and empty promises when we were supposed to be going to goa. If anyone has had any success in recovering their funds please let me know. This has cost me in excess of £7000 and I feel that these people should be held to account for the sake of all who have been affected and to prevent further scams.
Resolved
The complaint has been investigated and resolved to the customer's satisfaction.
Collect Your Trust Badge
Be recognized for outstanding customer service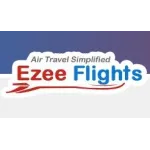 Ezee Flights

contacts
We are here to help
19 years' experience in successful complaint resolution
Each complaint is handled individually by highly qualified experts
Honest and unbiased reviews
Last but not least, all our services are absolutely free